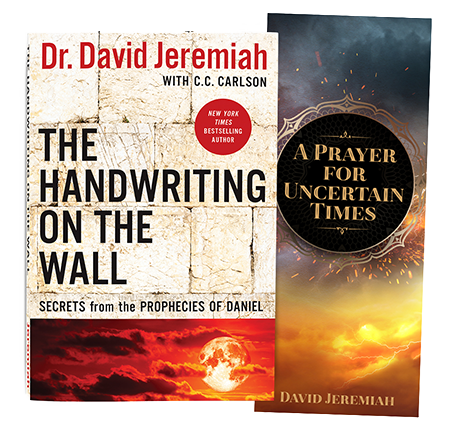 Price: 19.00
Product Code: HOWBKPK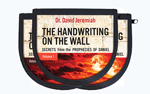 CD Album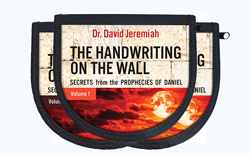 Learn More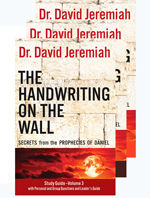 Study Guide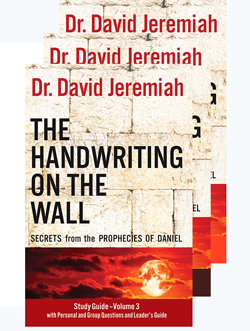 Learn More
The Handwriting on the Wall
Softcover Book and Bookmark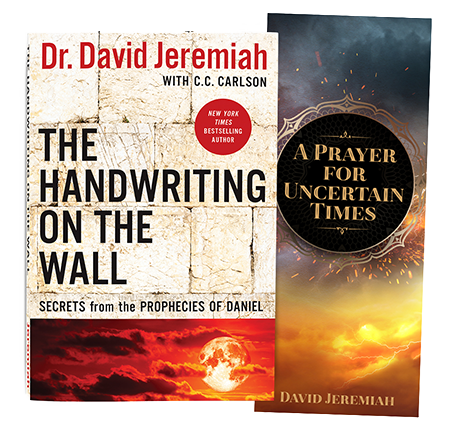 Price: 19.00
Product Code: HOWBKPK
Discover Daniel's message for today.
In
The Handwriting on the Wall
, David Jeremiah uses his clear and approachable style to help readers:
See Daniel's incredible accuracy in prophesying about events in human history that have already come true.
Find inspiration from Daniel's incredible journey with God.
Place their trust in the reliability of God's Word rather than the instability of today's headlines.
Be assured that evil is on a leash and God is in control.
Anticipate the future with confidence by learning from the history of Daniel.
Bonus!
A copy of
A Prayer for Uncertain Times
bookmark is included with your purchase of
The Handwriting on the Wall
book. This powerful prayer helpfully reminds us to trust in God's sovereignty over human affairs, invite Him to give us leaders who fear Him, to bring healing and freedom, and to hasten His return.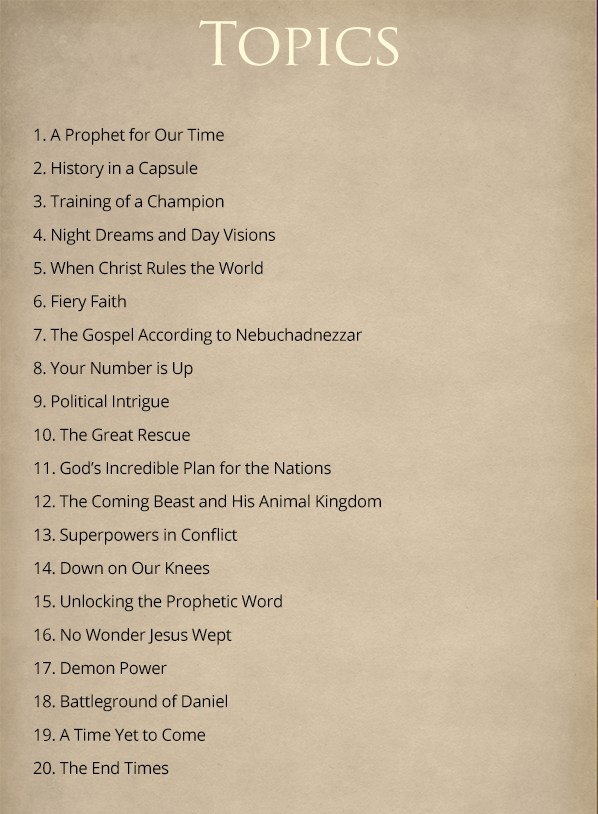 Product Specifications
Product Code
HOWBKPK
Number of Pages
258
Number of Chapters
20
Cover
Softcover
Dimensions
5.5 x 8.5
Publisher
Thomas Nelson
Copyright Date
2020
ISBN
978-0849933653
Features
Three main parts--Prologue, Destiny of Nations, and Israel's Future
Bonus bookmark 'Facing Uncertain Times'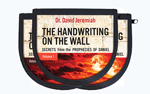 CD Album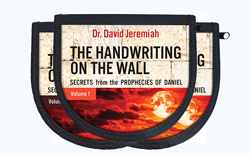 Learn More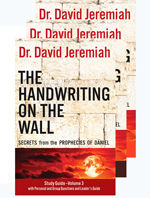 Study Guide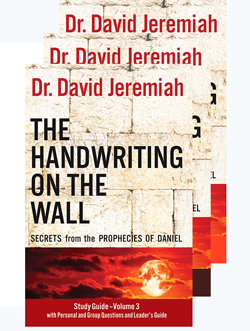 Learn More