Television Series:
Now Airing
Here are the current teaching series now airing on Turning Point Television. Enter your email address in the box below to receive updates about upcoming broadcasts.
Series Updates »
Please enter a valid email address
You've been successfully signed up!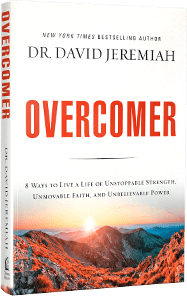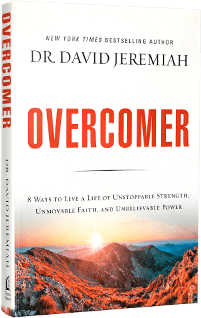 UNSTOPPABLE STRENGTH, UNMOVABLE FAITH
Unbelievable Power
You no longer have to be defined by your addictions, financial setbacks, or career disappointments. It's time to be defined by your victories! Discover eight ways to fight your fears and overcome the powers of darkness.
Learn More
YOUR DEFINITIVE GUIDE TO BIBLICAL PROPHECY
The Book of Signs
Discover what Scripture reveals about the signs of the times and the signs of God's plan for the future, all the way to paradise regained, through David Jeremiah's masterwork on prophecy: The Book of Signs—31 Undeniable Prophecies of the Apocalypse.
Request Your Book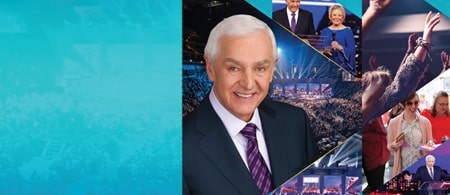 Sign up for Event Updates
Join David Jeremiah LIVE This Fall!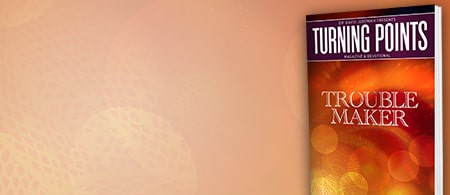 FREE! Exclusive Articles, Updates, and More
Turning Points Magazine & Devotional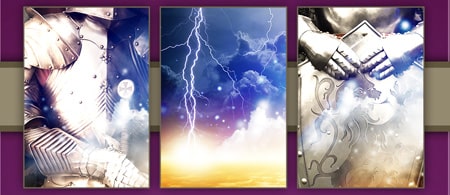 From Answers to Questions About Spiritual Warfare
How Can I Demolish Satan's Strongholds?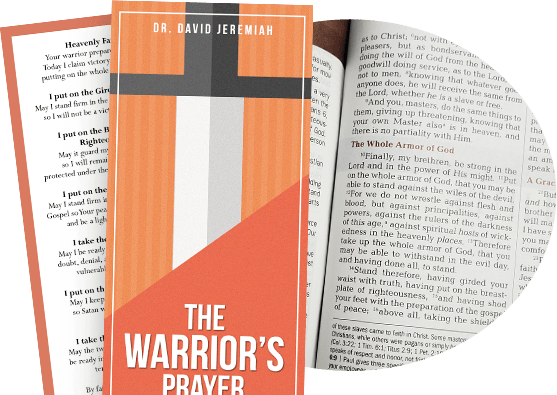 THE WARRIOR'S PRAYER BOOKMARK
Put on Your Armor Every Day
Prepare for spiritual warfare by putting on the whole armor of God as you pray! The Warrior's Prayer bookmark contains a prayer for each aspect of the armor of God, which will help you to begin each day by putting on the armor of God. Keep this bookmark in your Bible or journal where it will provide a daily reminder of the spiritual tools available to you as you engage in spiritual warfare.
The Warrior's Prayer bookmark is our gift to you. We want to encourage you to pray on each piece of God's armor every day. Simply click the link below to request your copy.
YOUR DEFINITIVE GUIDE TO BIBLICAL PROPHECY
31 Undeniable Prophecies of the Apocalypse
The End Times. The Apocalypse. The Day of Judgment. Terms such as these are both fascinating and frightening. They point to key questions people have wrestled with for centuries, including:
What does the Bible tell us about the future?
How much can we understand about biblical prophecy and its application in our lives?
What signs and signals will precede the end of everything as we know it?
Which of those signs and signals have already come to pass, which are we experiencing now, and which are still to come?
Step boldly into the world of biblical prophecy with Dr. David Jeremiah's masterwork on the subject: The Book of Signs—31 Undeniable Prophecies of the Apocalypse.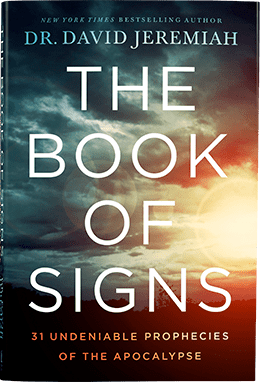 FROM THE LIVING IN THE AGE OF SIGNS WEBSITE
How Bad Will the Tribulation Be?
Our culture has embraced the idea of suffering for a cause, but it has cheapened the concept of martyrdom in the process. Terms like social change martyr, digital martyr, work martyr, and political martyr have expanded the meaning of martyr to include any inconvenience resulting from expressing an opinion. But in order to understand just how bad the Tribulation will be, we need to know what words like martyr mean in their biblical context.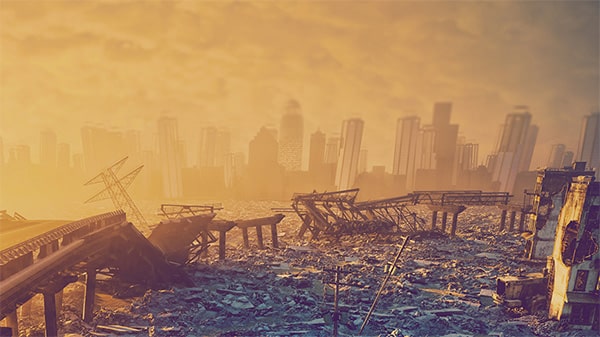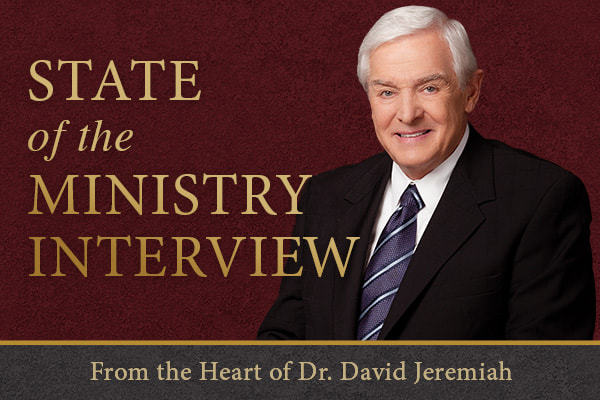 A CELEBRATION OF TURNING POINT'S GROWTH AND REACH
State of the Ministry Interview
As Turning Point closes its fiscal year, take a look at the incredible details of the ground we've taken back from Satan's clutches over the last twelve months...and where we're drawing our battle lines next!
We have proclaimed salvation to 36,323 people through Your Greatest Turning Point, our booklet outlining the path to salvation.
We expanded our broadcast network to reach secular audiences on the History Channel, Fox Business News, Newsmax, and others.
We have proclaimed God's comfort through our Shelter in God book, It's Time to Move Forward online event, and the Home for Christmas Channel.
We reached millions by leveraging the latest digital media technology available to us today, nearly doubling the demand for Dr. Jeremiah's Bible study resources.
OUR LIST OF BROADCAST PARTNERS IS GROWING!
Find Turning Point on a TV Station Near You
Over the years, we have been blessed to broadcast on Christian television networks around the world like TBN, Daystar, and others. In fact, we've recently added GOD TV and Hillsong to our lineup. But there are many people in desperate need of the hope of God's Word who will not tune in to these networks. If we want to reach them, we need to meet them where they are—on the stations they're already viewing.
God has been working behind the scenes, opening doors we never could have imagined. Turning Point Television is now airing on several major networks, including History, Fox Business, USA Network, Lifetime, RFD TV, and more.
We hope you'll help us spread the word that, wherever you are, Turning Point is on a TV station near you!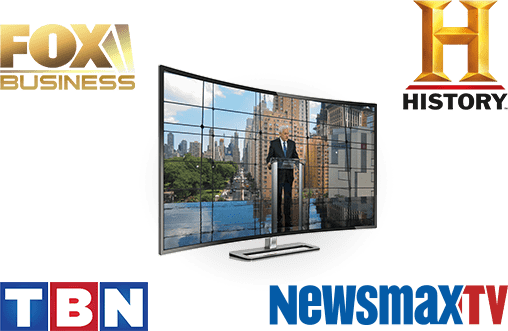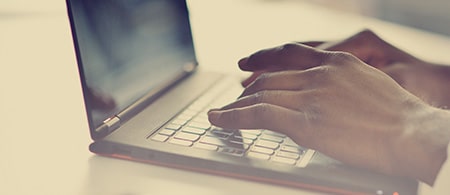 Has God Used Turning Point in Your Life?
Share Your Story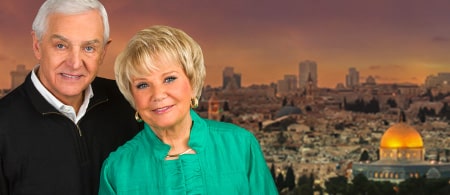 Join Us March 22–April 1, 2022
Turning Point's Holy Land Tour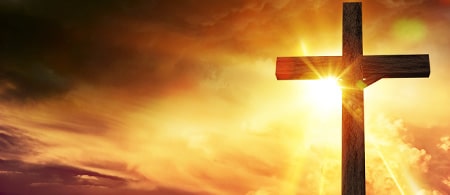 Do You Know God...Really?
Become a Christian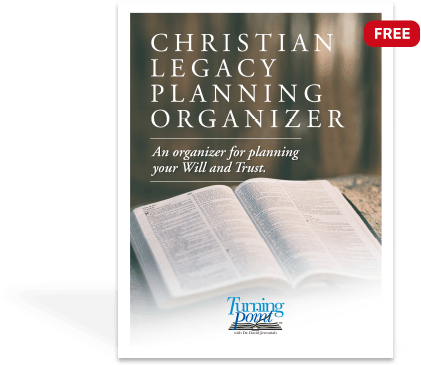 DOWNLOAD YOUR FREE LEGACY-PLANNING GUIDE
Christian Legacy Planning Organizer
We all enjoy planning for our family vacations and getaways with loved ones. However, how many of us spend more time planning a vacation than we do planning for the future? Probably most of us. Why? Because planning for a vacation is fun, exciting, and brimming with anticipation. Planning for our future seems to be a bit different since it can involve fear, confusion, and uncertainty. But, if you plan for your future legacy in an organized way, it can be just as simple as planning for that wonderful vacation that is so exciting. You just need to get started, and we want to help.
Begin the process of making plans that last by downloading your copy of Turning Point's free Christian Legacy Planning Organizer
FROM THE LIVING IN THE AGE OF SIGNS WEBSITE
The Apocalypse Is Coming—Four Assignments Until Then
God has used a long line of agents in earlier days who have passed their faith down to us. In biblical history, apostolic history, and the story of the Church are heroes of whom the world is not worthy. But who are God's agents in the world now? Who are His ambassadors today? Who can represent Him in these turbulent times?
It's us! You and I are His agents of the last days.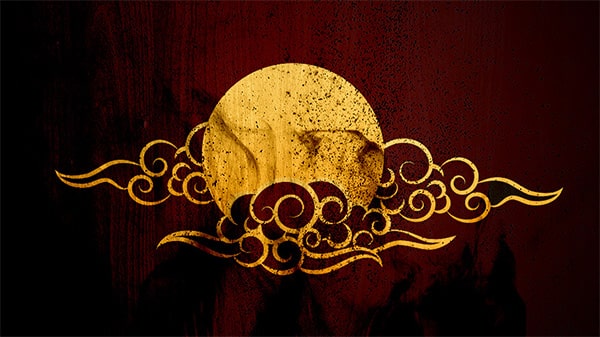 Online Vacation Bible School Starts July 3
Airship Genesis Summer Blast!
Join Airship Genesis for a free five-week VBS program this summer. Each week you will find an exciting audio adventure featuring the Genesis Exploration Squad, a Bible lesson, a memory verse, a challenge, fun activities, and more. Your kids can learn about the importance of the Bible in their lives through five separate lessons:
The Bible gives us direction for all of life's adventures!
The Bible was written just for us by God!
The Bible is powerful for any situation.
The Bible should be shared with others.
God rewards us for living by the Bible.
Don't miss Summer Blast! The adventure begins on July 3.