Television Series:
Now Airing
Here are the current teaching series now airing on Turning Point Television. Enter your email address in the box below to receive updates about upcoming broadcasts.
Series Updates »
Please enter a valid email address
You've been successfully signed up!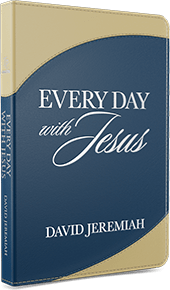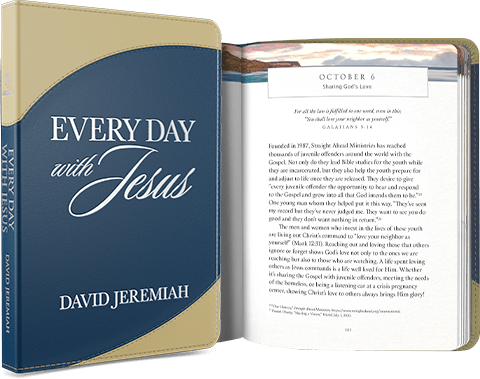 NEW 365-DAY DEVOTIONAL FROM DR. DAVID JEREMIAH
Every Day With Jesus 2022 Devotional
One of Turning Point's most popular resources every year, the annual 365-day devotional is hot off the presses—and you are encouraged to consider this your meeting invitation to spend every day with Jesus.
Learn More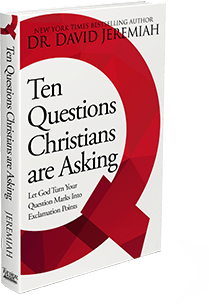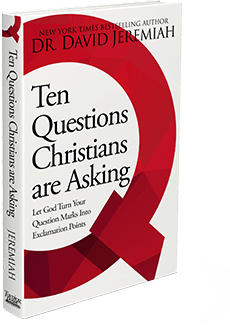 Looking for Answers?
Ten Questions Christians Are Asking
Have you ever wondered, "How can I overcome temptation?" or "Is there only one way to God?" Discover straightforward answers to troublesome questions about the Christian faith in this seminal work by Dr. David Jeremiah.
Learn More
TEN QUESTIONS CHRISTIANS ARE ASKING
Do You Ever Wonder...
How Can I Be Sure of My Salvation?
How Can I Overcome Temptation?
How Can I Get Victory Over Worry?
How Can I Find Forgiveness?
Is There Only One Way to God?
Why Do Christians Have So Many Problems?
Why Don't My Prayers Get Answered?
Is There a Sin God Cannot Forgive?
What Is Faith?
What Is the Greatest Commandment?
David Jeremiah's Ten Questions Christians Are Asking resources will help you face everyday challenges by bringing you practical, real-life answers from the heart of God's Word.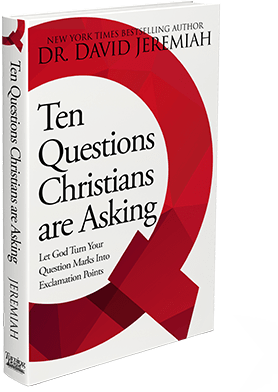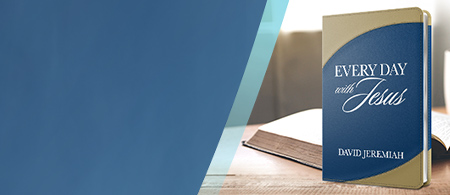 One of Turning Point's Most Popular Resources
The New 2022 Leather Devotional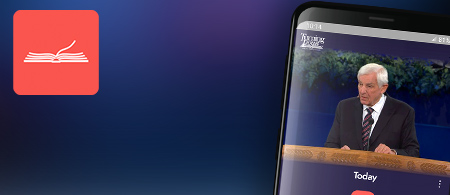 Stream Messages, Read Devotionals, and More
Download the Official Turning Point App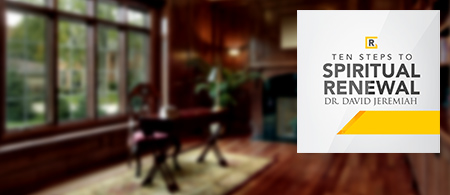 Find Spiritual Renewal
Now On The Radio
PARTNER WITH TURNING POINT IN 2022
Be One Life Seeking God and Change EVERYTHING!
When one person—like you, like me—comes to faith in Christ, the lives of every person around them bear witness to that soul transformation...and they, too, are changed.
Like a carefully stacked row of dominoes, that one life bowing before the King of kings ultimately leads to others—around the world—following suit, as they fall on their knees in worship to Him.
You and I can make a difference in 2022! This bold statement can be made because we see how perfectly God has positioned Turning Point for ministry outreach at this place and time. We have a broader reach today than at any other time in our nearly four-decade history, as more and more individuals receive and share the message of the Gospel through Turning Point and lead their loved ones to do the same!
Together we can make a real and personal impact on our world for Christ!
66 BOOKS—365 DAYS—YOU CAN DO THIS!
Bible Reading Plan for 2022
One of the best ways to know God is to become acquainted with His written Word. As we study the Bible, we receive wisdom. But Paul reminds us that there is more to our faith than wisdom; there is also spiritual understanding to be gained when we consistently study the instruction of the Scriptures.
Be refreshed and renewed by the whole counsel of God's written Word with Turning Point's 365-Day Bible Reading Plan. Designed to be your guide to reading through God's Word cover-to-cover in 2022, this clear and concise reading plan will keep you on track and motivated to stay in the Word. Complete with manageable recommended daily reading, a notes section, and a place for you to record prayer requests throughout the coming year, this plan will be an effective and dependable tool for starting and finishing 2022 with the power of reading, knowing, and understanding God's Truth!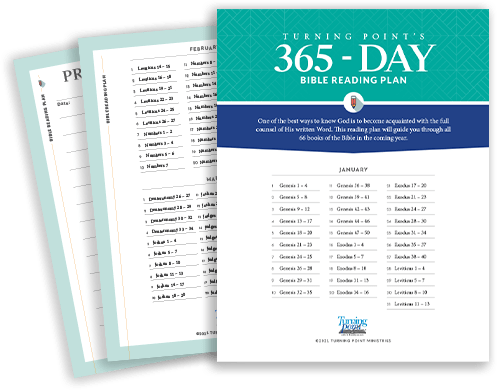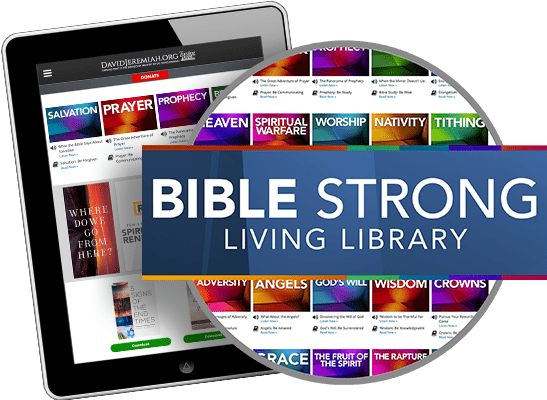 EXCLUSIVE BIBLE STRONG PARTNER CONTENT
Ministry Partners: Stream These Series This Quarter
One of the many benefits available to Bible Strong Partners is access to a quarterly selection of eight message series that are not otherwise available in the archives. Here are the selections for this quarter:
Audio Series
Signs—Volume 3
Ruth: Romance and Redemption
Slaying the Giants
The Tender Warrior—Volume 1
Video Series
Powerful Principles for Proverbs
Ordinary People, Extraordinary Faith
What the Bible Says About Love, Marriage, and Sex
Seven Churches of Revelation
HOW TO RECOGNIZE GOD'S PURPOSE FOR YOUR LIFE
Why Are You Here?
It's very difficult to live a meaningful life without a sense of purpose, a dream upon which to build our life, a thought from God that's at the core of who we are.
Whether we realize it or not, God has put work in our heart to do as well. It's not a cause we create or a crusade we construct. It's a matter of being open to God, sensitive to His leading, touched by His concerns, and available when He shows us what to do.
Purposeful living begins with a God-given burden. When we've yielded our life to Christ, we want to serve Him; we're reading our Bible and praying earnestly for His will in our lives. We become like plowed and fertile fields waiting for the seed of His heart to drop into the furrows of our soul. The Lord will place a burden in our heart, and it will feel like dissatisfaction, need, concern, or longing. It will be a desire to help, to improve, to win, to advance, to correct, to remedy, to rebuild. The burden comes from Him, and it often comes in unexpected ways or in unexpected moments.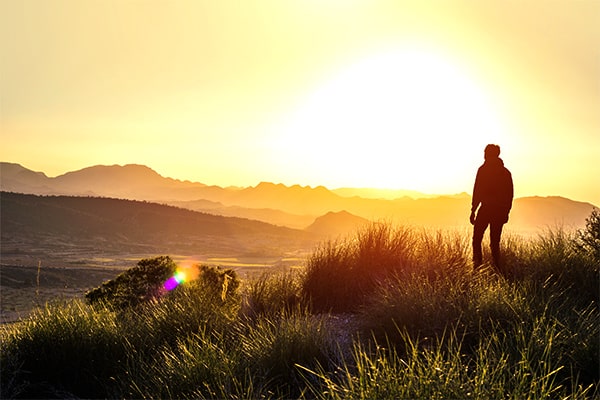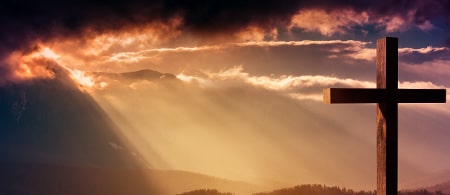 Discover Hope—Find Renewal
Become a Christian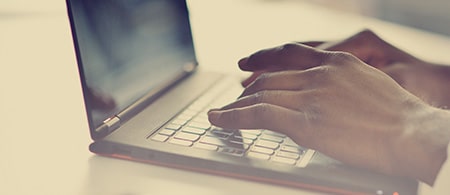 Has Turning Point Made a Difference in Your Life?
Write to Us!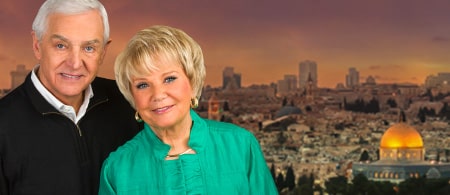 Step Into Scripture With David Jeremiah
2022 Holy Land Tour
Online Vacation Bible School Starts July 3
Airship Genesis Summer Blast!
Join Airship Genesis for a free five-week VBS program this summer. Each week you will find an exciting audio adventure featuring the Genesis Exploration Squad, a Bible lesson, a memory verse, a challenge, fun activities, and more. Your kids can learn about the importance of the Bible in their lives through five separate lessons:
The Bible gives us direction for all of life's adventures!
The Bible was written just for us by God!
The Bible is powerful for any situation.
The Bible should be shared with others.
God rewards us for living by the Bible.
Don't miss Summer Blast! The adventure begins on July 3.