Television Series:
Now Airing
Here are the current teaching series now airing on Turning Point Television. Enter your email address in the box below to receive updates about upcoming broadcasts.
Series Updates »
Please enter a valid email address
You've been successfully signed up!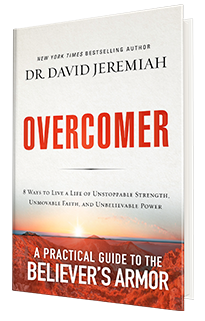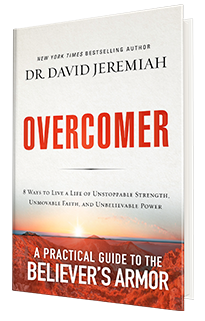 Suit Up for Victory
Overcomer
The whole armor of God has been given to every believer. In Dr. Jeremiah's book, Overcomer, you will learn how to live each day in the strength God has provided!
Whether you are a well-versed follower of Christ or new to the Word, you will learn how to leverage the power available in each piece of the armor as you suit up for victory!
Request Now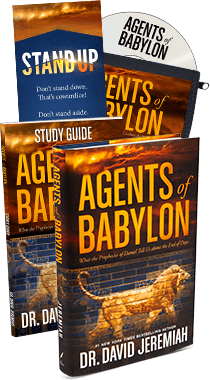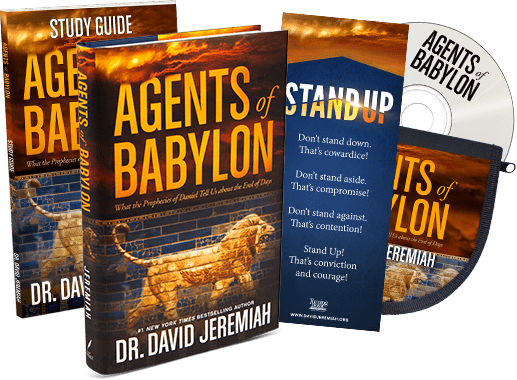 A Complete Topical Study
Agents of Babylon CD or DVD Set
Eerily accurate, Daniel's prophecies were delivered to and through kings, royal counselors, animals, good and bad angels, and inanimate objects, which David Jeremiah calls "the agents of Babylon." Study these agents in the unfolding story of Daniel.
Learn More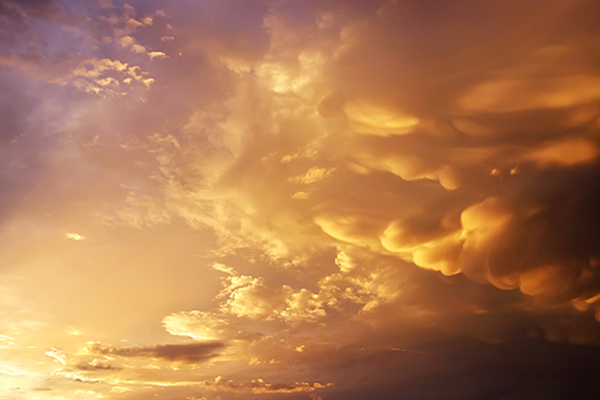 We Can Live with Hopeful Expectation
What Is the Rapture?
Jesus warned that He is "coming quickly" (Revelation 22:12). That means we should live every day as if He were coming that day. But will we be ready? Will we be found with heart and hands dedicated to serving Him at the moment we see Him face to face? Even more important, have we committed ourselves by faith to Christ, so we are assured of being part of His Church that is called into His presence at the Rapture?
When the Rapture occurs, there will be no opportunity to decide. Be sure that you have said "Yes" to Christ so that you will be prepared to rejoice at His appearing.
You Are Invited to a Special Event
A FREE LIVE EVENT is Coming Soon!
An Evening With Dr. David Jeremiah promises to be an inspiring and uplifting experience as Dr. Jeremiah shares his life-changing teaching and biblical insight.
Come and discover the unchanging Word of God as you partake in this dynamic event with worship led by the renowned Michael Sanchez. You'll be filled with joy and hope as you participate in what is sure to be a powerful worship experience.
This will be an unforgettable evening! Invite your family, friends, and community to join you and take part in this incredible event. Don't miss this amazing opportunity!
Boise, ID | April 20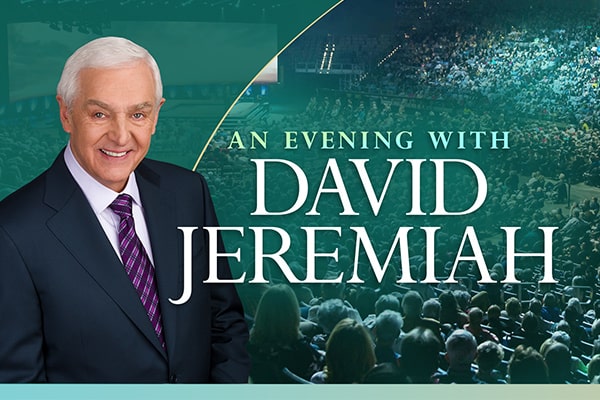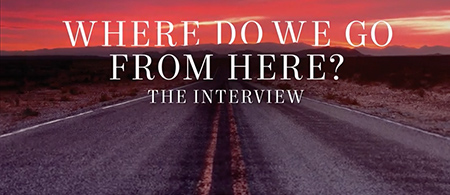 Where Do We Go From Here?
Watch Dr. Jeremiah and Sheila Walsh Interview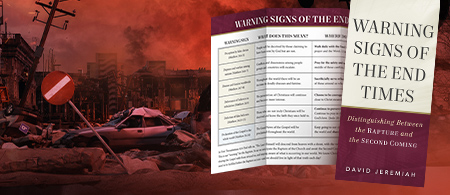 Distinguish Between the Rapture and the Second Coming
FREE Warning Signs of the End Times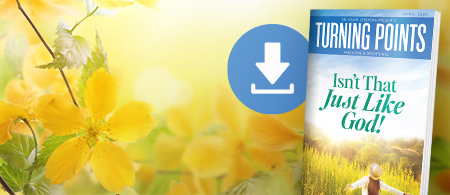 Download Your Copy Today
Free Turning Point's Magazine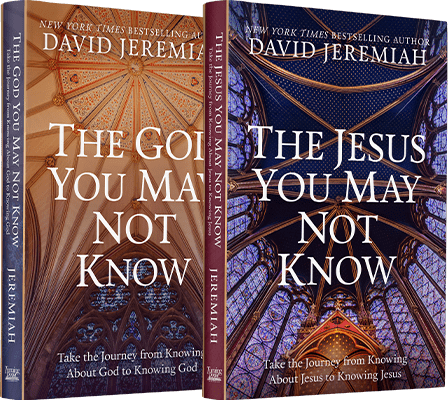 Nothing is More Critical than to Fully Know God Now
Take The Journey From Knowing About God To Knowing God
Many of us know about God...but we do not really know Him. We say we do. We think we do. But we do not truly know Him. Not personally. Not intimately. Not as deeply as we can know Him.
If we did...our life would never be the same again.
Nothing is more critically important to your personal needs right now than to fully know God. But here is the really good news. We can know Him personally, intimately, and deeply. He is there in the pages of Scripture and in Dr. Jeremiah's teaching series, The God You May Not Know and The Jesus You May Not Know, you'll explore God the Father and Christ more intimately than ever before leaving you inspired to a lifetime built upon knowing our God better and better!
Over 40 Years of Bible-Strong Teaching and So Much More!
Start Streaming TurningPoint+
TurningPoint+ features a huge Bible Strong library of content ready to stream. You will find unlimited access to an extensive audio and video content library—40 years of Bible Strong teaching (more than 1,000 hours!) available on all your favorite devices.
One of our most popular series is Revealing the Mysteries of Heaven. This 11-message series answers all your questions about our eternal destination—such as "won't heaven be boring?", "what about the children?", "what on earth is the Millennium?" and more!—and it provides instructions for how to get to heaven, too, so it is wonderful for non-believers who may want to know about heaven.
Revealing the Mysteries of Heaven is one of our most-requested teaching series—but you can watch and listen to it now, with no waiting, at TurningPoint+.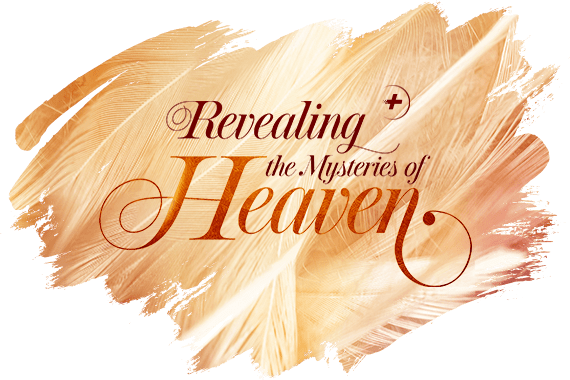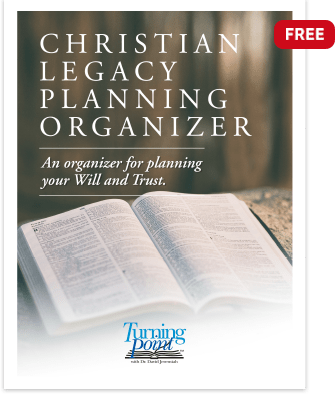 DOWNLOAD YOUR FREE LEGACY-PLANNING GUIDE
Christian Legacy Planning Organizer
We all enjoy planning for our family vacations and getaways with loved ones. However, how many of us spend more time planning a vacation than we do planning for the future? Probably most of us. Why? Because planning for a vacation is fun, exciting, and brimming with anticipation. Planning for our future seems to be a bit different since it can involve fear, confusion, and uncertainty. But, if you plan for your future legacy in an organized way, it can be just as simple as planning for that wonderful vacation that is so exciting. You just need to get started, and we want to help.
Begin the process of making plans that last by downloading your copy of Turning Point's free Christian Legacy Planning Organizer.
Socialism Vs. The Bible
What Does the Bible Say About Socialism?
Few passages of Scripture stir as much political controversy as Acts 2:44-45, which is addressed to the Early Church. It says, "Now all who believed were together, and had all things in common, and sold their possessions and goods, and divided them among all, as anyone had need." Someone will likely tell you the Bible teaches socialism here and that the Early Church was communist. I will tell you this is a story of personal sharing, not public socialism.
The Early Church's generosity would have baffled Karl Marx. No one compelled the believers to help the poor and share what they had. No one redistributed possessions on their behalf. In Acts 2, we find a story of generosity and kindness, not governmental control.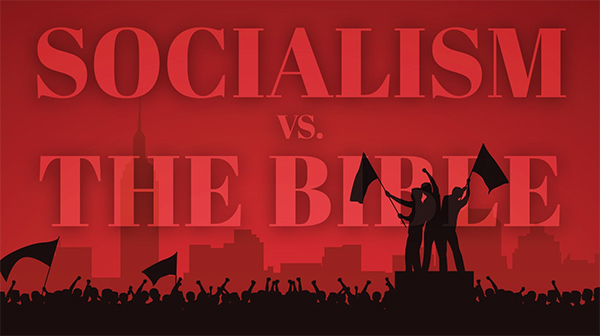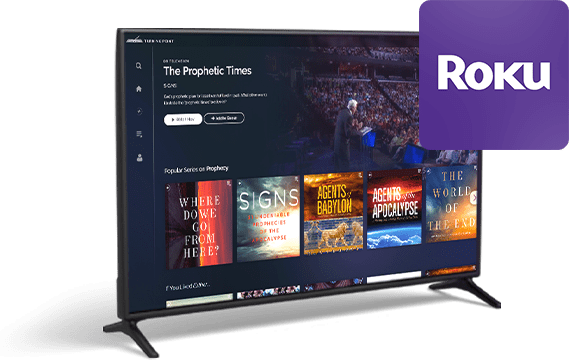 The Convenience You Need, the Content You Want
Access the Turning Point App On Your TV With Roku
Every message from Dr. Jeremiah is aired across the world on Turning Point Television, on our ministry website, and in our official mobile phone app. But did you know…Turning Point Television is also available absolutely free on Roku? No subscription of any kind required! If you have internet access and a Roku Device (or a smart TV), you can watch Dr. Jeremiah's broadcasts absolutely free.
Think of it this way…Our Roku App does the DVRing for you! No need to make sure Turning Point is recording because our Roku App makes it available instantly, for free.
Watch Turning Point from your TV on YOUR time, when YOU want to watch it!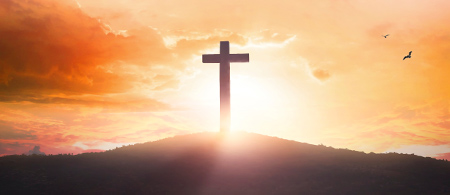 Do You Know God...Really?
How to Become a Christian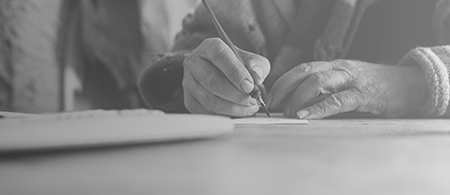 We Want to Hear From You!
Share Your Story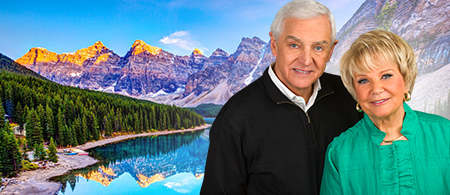 Where Relaxation Meets Inspiration
Travel With Turning Point
Online Vacation Bible School Starts July 3
Airship Genesis Summer Blast!
Join Airship Genesis for a free five-week VBS program this summer. Each week you will find an exciting audio adventure featuring the Genesis Exploration Squad, a Bible lesson, a memory verse, a challenge, fun activities, and more. Your kids can learn about the importance of the Bible in their lives through five separate lessons:
The Bible gives us direction for all of life's adventures!
The Bible was written just for us by God!
The Bible is powerful for any situation.
The Bible should be shared with others.
God rewards us for living by the Bible.
Don't miss Summer Blast! The adventure begins on July 3.