Television Series:
Now Airing
Here are the current teaching series now airing on Turning Point Television. Enter your email address in the box below to receive updates about upcoming broadcasts.
Series Updates »
Please enter a valid email address
You've been successfully signed up!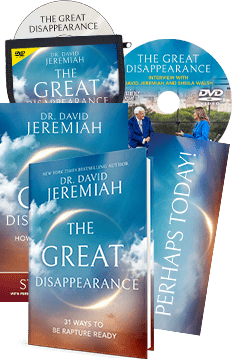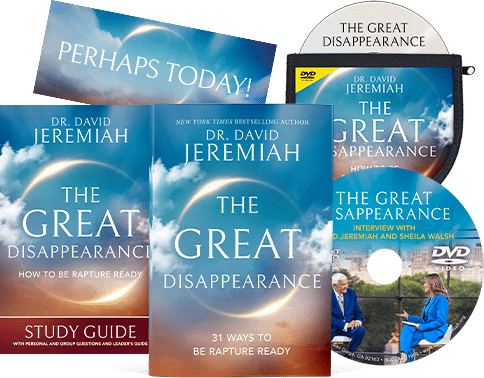 PERFECT FOR PERSONAL OR SMALL GROUP USE
In-Depth Rapture Study
Study Christ's glorious return—known as the Rapture when you request The Great Disappearance set.
In addition to Dr. Jeremiah's latest prophecy book, you'll receive The Great Disappearance study guide filled with lessons of how to live in light of the imminent return of Christ, your choice of CD or DVD message album, and so much more!
Request Now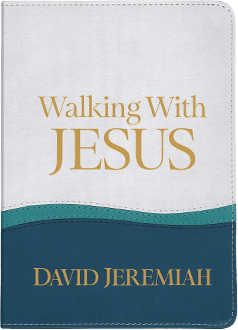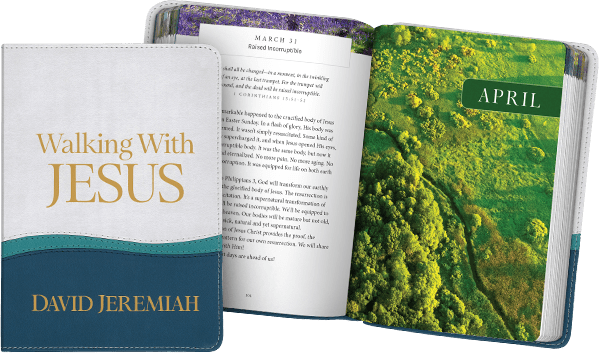 Be Encouraged in 2024
Walking With Jesus
This beautiful leather devotional will be a powerful reminder of who God is and why you need Him! You'll be heartened to view each day's trials as opportunities for God to pour His goodness, wisdom, and love into your life.
By this time next year, you'll be walking closer to Jesus than ever before!
Request Now
A Celebration of Christmas
Season of Joy by David Jeremiah
New from Dr. David Jeremiah, Season of Joy is a beautifully crafted book designed to help you unearth four transformative paths to a deeper spiritual bond with Jesus.
While Christmas is a treasured time to commemorate the birth of our Savior amidst loved ones, the bustling season often eclipses our joy. Yet, it doesn't have to be that way! This beautiful book, poised to be a holiday staple, offers you uplifting devotionals inspired by Christmas carols, biblical accounts of Jesus' birth, and more. These bits of wisdom will enliven your spirit as you navigate the festive season.
This Christmas, remember the reason for the season and keep Christ at the center of your celebrations. Request your copy of Season of Joy and get ready to be set aglow with the true Light of Christmas this year.
The Unchanging Promises of God
Turning Point Exclusive 2024 Calendar
Turning Point's 2024 calendar—The Unchanging Promises of God—illustrates the unfading, unfailing, relevant, and true assurance of God's enduring Word amidst a rapidly changing culture and increasing political and economic instability.
You'll be encouraged by the rock-solid promises of God's faithfulness, wisdom, blessings, grace, mercy and—best of all—love throughout the year. You'll find peace, renewal, and strength every day as you journey through the certain hope found in Scripture.
Our annual calendar is one of the most popular resources we produce and supplies are limited. Don't wait to order this stunning 14-month calendar today and be reminded daily that God's promises are unchanging in this season and every season to come!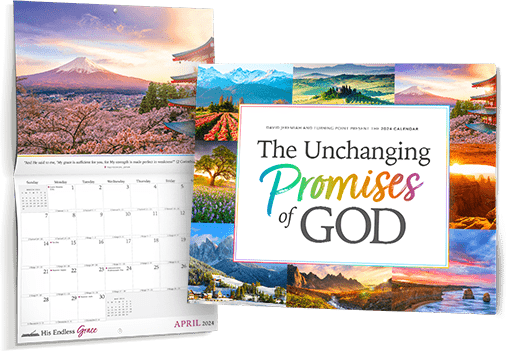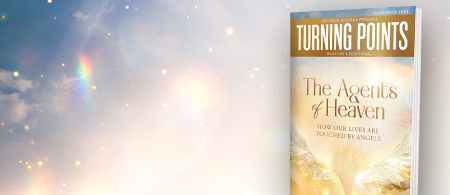 Request your free issue today!
Turning Points Magazine & Devotional
Don't Miss This Month's Teaching Series!
Free Printable Broadcast Schedule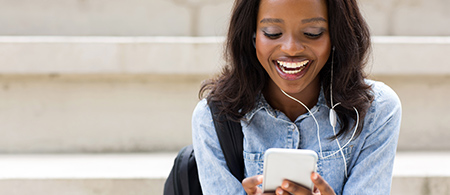 Encouragement delivered daily to your inbox
Free E-Devotionals from Dr. Jeremiah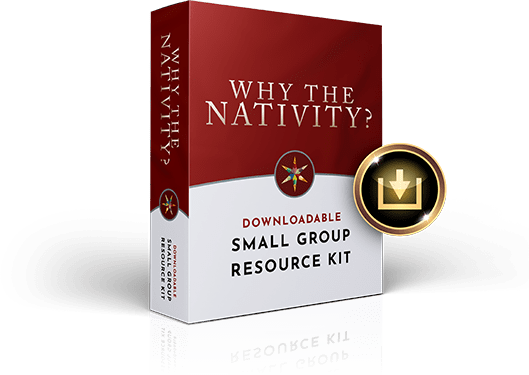 Why the Nativity?
Free Small Group Kits
Dr. Jeremiah's Why the Nativity? free downloadable digital outreach kits provide pastors and small group leaders with everything they need to proclaim the true hope of Christmas to their communities. The small group kit contains all you need to facilitate a powerful group study time. Each kit comes with many tools. You'll find easy-to-customize messages, PowerPoint slides for presentation, and thought-provoking group discussion questions. Every element of the kit is easy to use and intended to enrich your group study sessions.
We know that the holiday season gets busy fast. So, don't delay! Sign up, download your kit right away, and start preparing for a Christmas filled with gained understanding of Nativity and the joy of celebrating our Savior's birth with your community!
OVER 40 YEARS OF BIBLE STRONG TEACHING AND SO MUCH MORE!
Growing in the Grace of Gratitude
Celebrate over four decades of Bible Strong teaching with TurningPoint+, your ultimate streaming destination for engaging and enlightening content. Immerse yourself in a vast library of audio and video resources featuring more than 1,000 teachings—all readily available on your favorite devices.
Explore popular playlists such as "Growing in the Grace of Gratitude." Discover the grace that leads to having a thankful heart, that is able to rejoice in all things. The longer one walks with the God of grace, the more readily one is able to give thanks in every circumstance!
With a captivating array of teachings and soul-stirring messages, TurningPoint+ offers unparalleled access to timeless biblical wisdom. Unleash the power of Bible Strong teaching and venture into all the compelling series available when you start streaming TurningPoint+ today!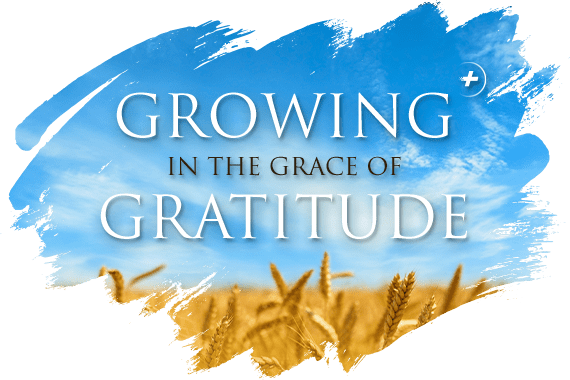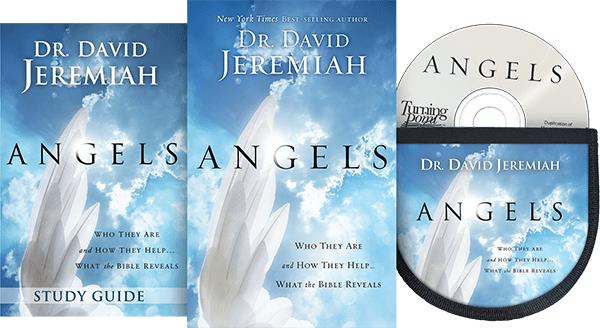 Separating Fact From Fiction
The Truth About Angels
Angels announced the birth of Christ on the very first Christmas and appear throughout Scripture time and again. But what about now, in today's world? Are angel sightings nothing but a myth? Something in between? What's the truth about angels?
This astonishing book separates fact from fiction about angels! Discover Bible-based answers to your questions, like:
Who and what are angels?
What is their role in God's plan?
Are they present?
Do they appear?
Do they give us personal insight?
In his extraordinary book, Angels: Who They Are and How They Help, Dr. David Jeremiah helps you explore the Scriptures to unveil the remarkable truth about these agents of heaven and their role and work in our world!
Bring a Message of Hope to the World
Be an Angel of Light This Christmas
In the world around us, angels act as God's messengers, silently working behind the scenes. These angels are framed not just in past stories from the Bible but also in our daily lives, linking us to our Heavenly Father. Interestingly, their role reflects what we can be–messengers of hope and truth.
Drawing inspiration from Jesus's Great Commission, "Go into the entire world and share the good news to every creature" (Mark 16:15), we invite you to participate in this meaningful mission. Learn more about how you can support us in spreading the Christmas story through Turning Point's Why the Nativity? film. This Christmas docudrama, which reached millions of English and Spanish speakers last year, will now be available in Mandarin, Arabic, Hindi, and Telugu, allowing 30% of the world's population to experience the Christmas story in their native language. This signifies a major advancement in our efforts to illuminate more corners of the globe with hope and truth.
Join us today, become an Angel of Light, and help us share the message of Christ's birth and the hope He brings with the world!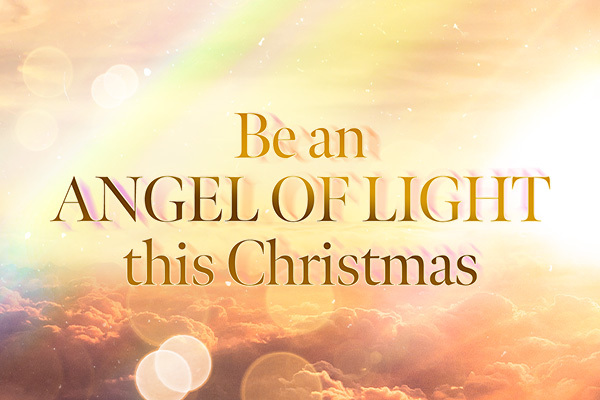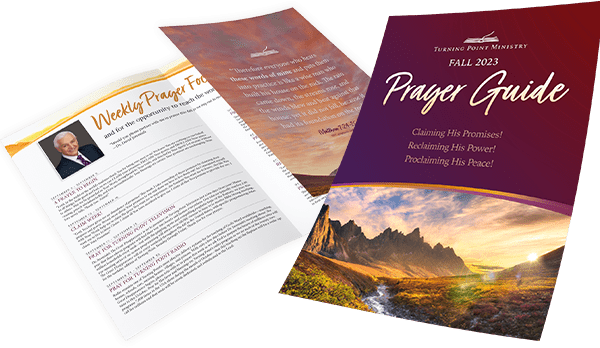 Seizing Opportunities Together this Fall
Turning Point Ministry Prayer Guide
As we await our Savior's return, Turning Point is poised to reach new heights in sharing the unchanging promises of Scripture. Guided by His leading, we aim to bring the message of Jesus to our largest audience ever.
Prayerfully, let's seize these opportunities:
The Great Disappearance: A profound wake up call for millions to the prophetic promise of Scripture, offering hope amidst uncertainty. This message series aims to lead many to salvation and rededication.
Perhaps Today Pre-Enactment Videos: Designed to engage the digital mission field with attention-grabbing videos depicting Rapture scenarios, sparking curiosity and reaching seekers through compelling online content.
Why the Nativity?: Our powerful docudrama on Christ's birth expands impact to TV, online platforms, and churches. Now made available in Hindi, Telegu, Mandarin, and Arabic.
Join the Turning Point family in prayer as we seek God's guidance amidst these overwhelming changes. Discover the unyielding truth of God's Word. Download the Turning Point Ministry Prayer Guide for focused intercession over the next ninety days. Keep it close as a reminder to pray for our ministry.
Your prayers matter. Thank you for partnering with us!
Bring Each Book of the Bible to Life!
The Jeremiah Study Bible
The Jeremiah Study Bible focuses on three simple things: "What does the Bible say, what does it mean, and what does it mean for you?" Comprehensive in scope yet easy to understand, The Jeremiah Study Bible is a 2,200+ page, one-of-a-kind study tool that includes unique introductions to each book, 10,000 individual study notes, more than 55 full-page articles, and much more!
With our annual Bible Sale coming soon, explore all the options and consider which Jeremiah Study Bible is your favorite and plan for a year filled with powerful study combinations that are sure to enhance your daily quiet time with the Lord.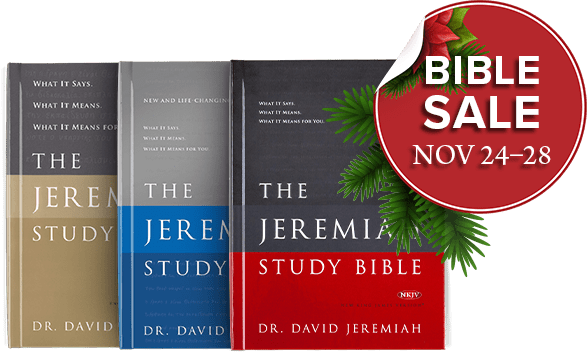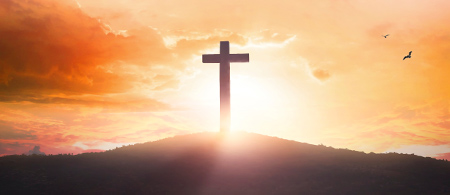 Do You Know God...Really?
How to Become a Christian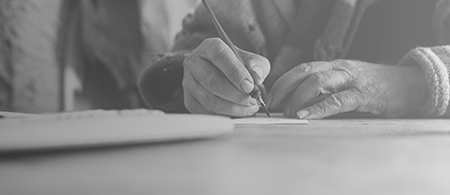 We Want to Hear From You!
Share Your Story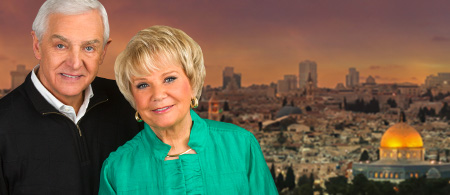 Join Us For an Inspirational Vacation
Travel With Turning Point
Online Vacation Bible School Starts July 3
Airship Genesis Summer Blast!
Join Airship Genesis for a free five-week VBS program this summer. Each week you will find an exciting audio adventure featuring the Genesis Exploration Squad, a Bible lesson, a memory verse, a challenge, fun activities, and more. Your kids can learn about the importance of the Bible in their lives through five separate lessons:
The Bible gives us direction for all of life's adventures!
The Bible was written just for us by God!
The Bible is powerful for any situation.
The Bible should be shared with others.
God rewards us for living by the Bible.
Don't miss Summer Blast! The adventure begins on July 3.