Today's Radio Broadcast
.
FEATURED ON RADIO
---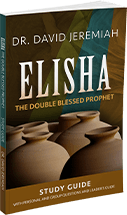 A Glimpse of God's Compassionate Heart
Elisha was a people prophet; wherever he went, he met the needs of those around him. In Elisha: The Double Blessed Prophet, Dr. David Jeremiah walks you through Elisha's ministry and miracles. From his life, we learn that no need is too big or too small for God's compassionate attention.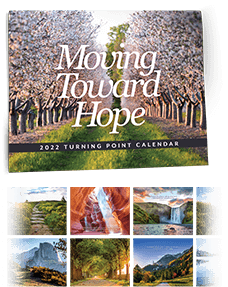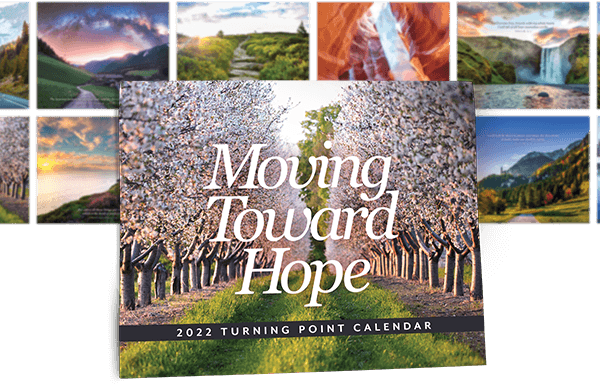 LIMITED-TIME OFFER
Turning Point's 2022 Calendar
This new calendar, Moving Toward Hope, is designed to help you focus on the promises of God. Featuring beautiful panoramas of settings in nature, each month presents an inspirational theme and correlating Scripture, as well as a daily Bible reading plan, which will guide you through the entire Bible in the coming year.
Learn More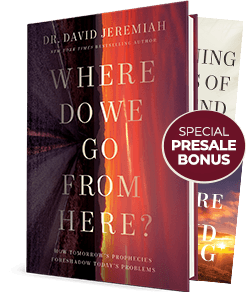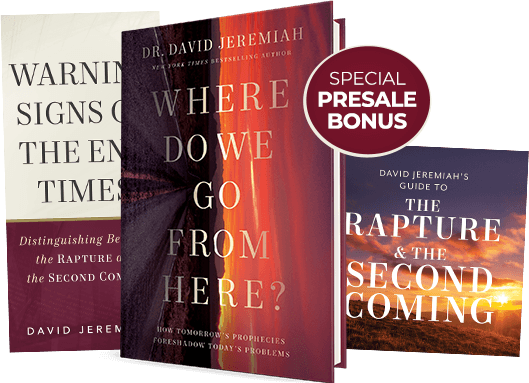 PREORDER DR. JEREMIAH'S NEW PROPHECY BOOK
Where Do We Go From Here?
Perhaps you've read some of David's other books on the End Times and Christ's return, but in his words, "I've never written a prophecy book like this one." Each chapter deals with prophetic issues that are as current as the morning news. He will show you where we are, what it means, and where we go from here.
Learn More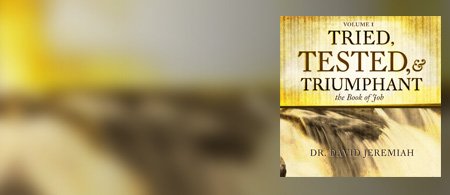 Now Streaming for Bible Strong Partners:
Tried, Tested, & Triumphant: The Book of Job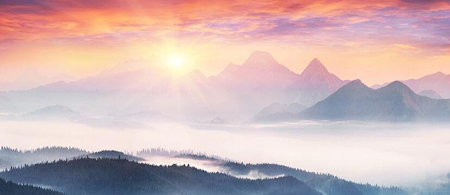 Comforting the Hurting Around You
And Encouraging Them With Christ's Soon Return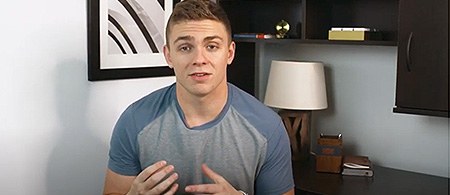 By Young Adults. For Young Adults.
Watch the Latest PassagesTV Episode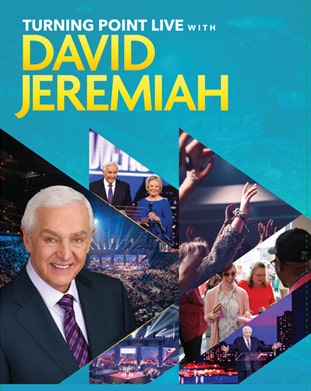 COMING TO A CITY NEAR YOU!
An Evening With David Jeremiah—LIVE!
Do today's headlines foreshadow tomorrow's prophecies? David Jeremiah believes the dismantling of America—the upheaval, spiritual famine, and rise of socialism—are not isolated events. They are interconnected precursors of the Tribulation. But it is no time to retreat—it's time to live by conviction! Learn how to respond to the prophetic events unfolding around us at Turning Point Live With David Jeremiah.
Joining Dr. Jeremiah for this powerful night of ministry are Michael Sanchez, David Michael Jeremiah, and the Turning Point Worship Band. Dates and locations for the fall 2021 tour include:
October 5: TAMPA, FL
October 7: JACKSONVILLE, FL
October 26: HOUSTON, TX
October 28: FORT WORTH, TX
Let us join together and search the Scriptures to answer the question,
Where Do We Go From Here?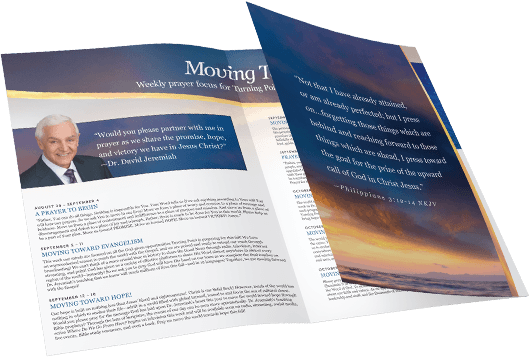 TOGETHER, WE CAN REACH MILLIONS!
Free Download: Stand With Turning Point in Prayer
We invite you to pray with David Jeremiah and thousands of others in our Turning Point family around the world that multitudes will come to know Jesus Christ as Savior this fall. Ask God to help Turning Point reach more people with solid Bible teaching than ever before and that all who seek answers to the tough spiritual questions in life will find biblical answers through Turning Point and all of our outreaches together. During the next ninety days, will you commit to praying for our ministry together? We have compiled a downloadable Turning Point Ministry Prayer Guide to assist you as you go before the throne of God and lift up this critically important season of ministry.
SPECIAL PRESALE OFFER: DAVID JEREMIAH'S GUIDE TO
The Rapture & the Second Coming
What is the Rapture? What is the Second Coming of Christ? Are they the same event, or are they different? When you preorder Dr. Jeremiah's new prophecy book, Where Do We Go From Here? you will gain access to a remarkable collection of resources that answer these questions and many more. This exclusive presale bonus includes:
"The Rapture of the Church" digital audio message: Examine the apostle Paul's hope-filled teaching on the resurrection of the dead and the Rapture.
"Stay Committed" digital audio message: How can Christians remain hopeful as we await the return of Christ? Dr. Jeremiah offers biblical tools for developing confidence while we wait.
"The Rapture: Be Taken" Bible study: Gain a better understanding of the Rapture and how it fits into the Bible's prophetic calendar.
"The Second Coming: Be Patient" Bible study: Dr. Jeremiah examines James' instruction for all followers of Christ to "be patient… until the coming of the Lord."
Hurry! This presale offer ends October 4.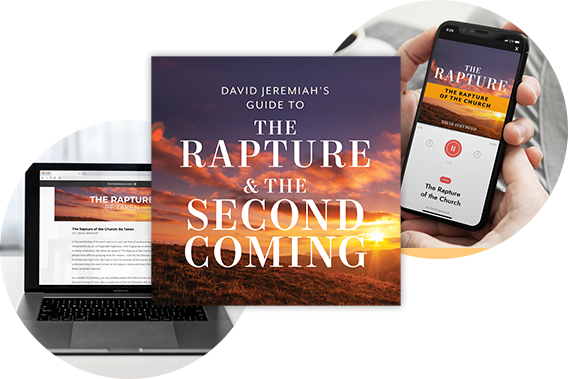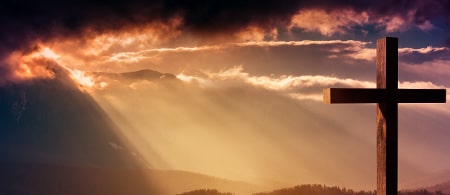 Discover Hope—Find Renewal
Become a Christian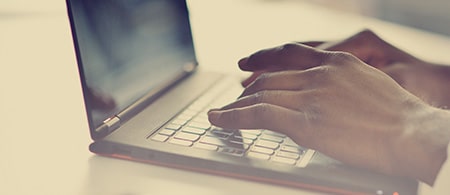 Has Turning Point Made a Difference in Your Life?
Write to Us!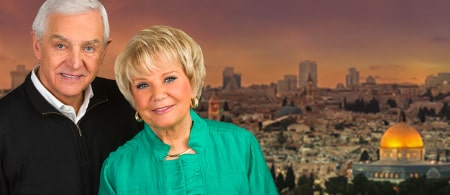 Step Into Scripture With David Jeremiah
2022 Holy Land Tour
WATCH "SALVATION'S GOLDEN CHAIN" ON TURNING POINT TV
Foreknowledge or Predestination?
"For whom He foreknew, He also predestined to be conformed to the image of His Son…" (Romans 8:29). Having contributed to two major divisions in the Church, this passage is one of the most perilous journeys in the book of Romans. In David Jeremiah's current Turning Point Weekend Television series, he prayerfully examines this doctrine that he calls "salvation's golden chain."
Comprised of foreknowledge, predestination, calling, justification, and glorification, the chain helps us understand that our salvation began in eternity past and extends to eternity in the future. We may not be able to comprehend all of what God's foreknowledge means, but we can enjoy it as a magnificent expression of His sovereign love.
Throughout September, this foundational message will be available in Turning Point Television's weekend archives.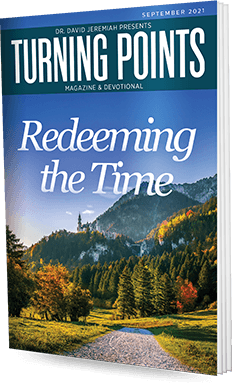 REQUEST A SUBSCRIPTION WITH OUR COMPLIMENTS
Turning Points Magazine & Devotional
Each month Turning Point's full-color, 52-page magazine will help you apply the truth of God's Word to your life through articles and devotionals that correspond with David Jeremiah's broadcast ministry.
Inside every issue, you will find:
Daily devotionals
Inspiring articles from David Jeremiah
Important ministry updates
Radio and TV broadcast schedules
There is no charge for a subscription, and Turning Points is one of the best ways to stay in touch with the ministry of Dr. David Jeremiah. Begin your complimentary subscription today!