Today's Radio Broadcast
.
FEATURED ON RADIO
---
Free Bookmark! Lord, Teach Us to Pray
This colorful bookmark is a great way to be reminded daily of the opportunity we have to communicate directly with our Heavenly Father.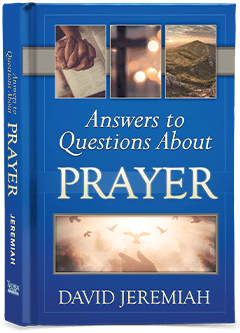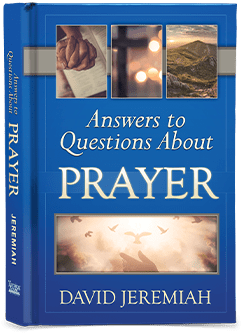 YOUR QUICK-REFERENCE GUIDE TO PRAYER
Answers to Questions About Prayer
Answers to Questions About Prayer makes it easy to discover the "hidden treasures" found in daily conversations with God—offering clear direction and knowledge from God's Word about the power of prayer in a simple Q&A format you're sure to turn back to for years to come.
New From Dr. David Jeremiah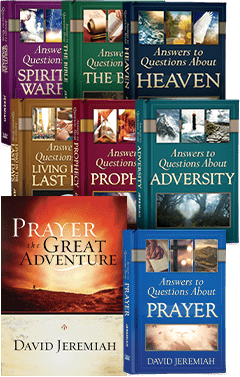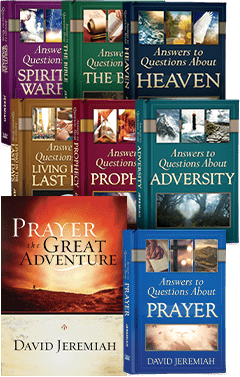 Develop Deeper Intimacy With God
The Ultimate Answers Library Set
This robust set includes Dr. Jeremiah's newest book, Answers to Questions About Prayer, Prayer—The Great Adventure, and all seven of his best-selling Q & A books to help you grow in your walk with God through prayer.
Learn More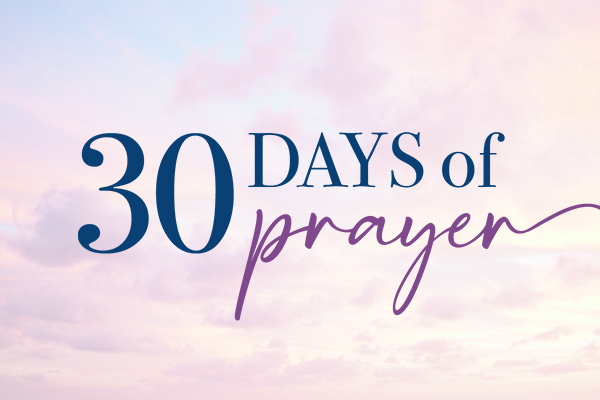 HARNESS THE LIFE-CHANGING POWER OF PRAYER
30 Days of Prayer
You are invited to participate in a unique, online 30 Days of Prayer campaign. Every day this month, a new prayer adventure will be featured for you here—a short, simple prayer you'll read and pray during your quiet time with the Lord. In addition, when you visit this site you find powerful insights into a variety of prayer topics complete with sections on prayer Q&A, the perfect prayer, praise reports, and even a place to submit your own prayer requests.
Each day's prayer will focus on a different topic—wisdom, the future, comfort, gratitude, and more. But one thing you can count on each and every time you bow your head and close your eyes: God WILL hear you!
Stream Messages Anytime, Anywhere
Download the Free Turning Point App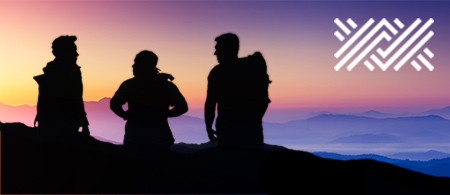 Chase After What It Means to Follow Jesus
Passages—For Young Adults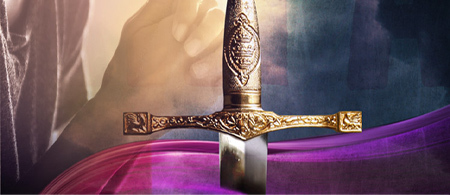 Prayer Is a Battle Strategy
Spiritual Warfare Prayer—Read More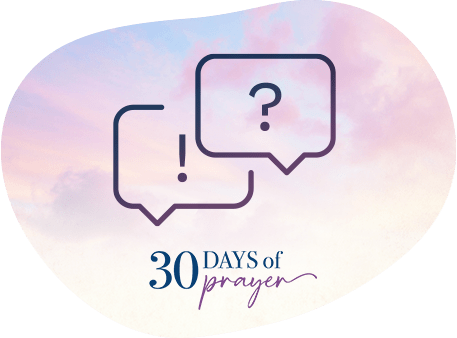 Do You Ever Wonder...
Why Does God Answer Some Of My Prayers And Not Others?
Gain a deeper understanding of the power of prayer and how to harness it in your daily life by visiting the 30 Days of Prayer online feature each day in July. Seasoned Christians and new believers alike will find answers to questions that will help to deepen your prayer life and help you grow in your daily conversations with your Heavenly Father.
Find answers to the most common questions about prayer—covering all the whos, whats, whys, whens, and wheres!
Here are some more of the questions you will find answers to
How does prayer draw me closer to God?
I feel unworthy of God's love for me; how should I pray?
Why is prayer necessary for battling spiritual warfare?
Why does praying help me know God's will?
LEARN TO FIND PEACE EVEN IN THE STORM
Trusting God When Your Prayers Aren't Answered
There are several places in the Word of God that say that under certain circumstances, God will not answer our prayers. Sometimes our prayers are not answered because we haven't brought our request to God. James 4:2 says, "You do not have because you do not ask." God is not going to answer your request unless you ask Him through prayer.
There is tremendous freedom in learning to trust God's plans even when they are not going according to ours.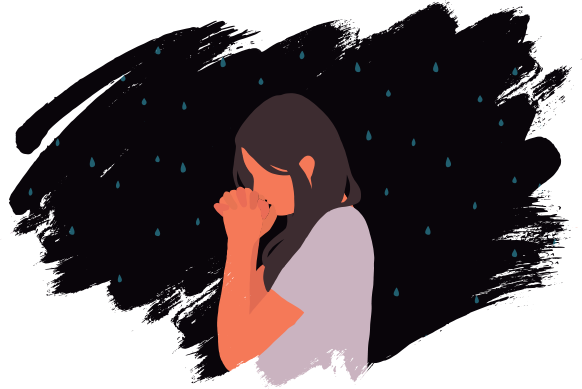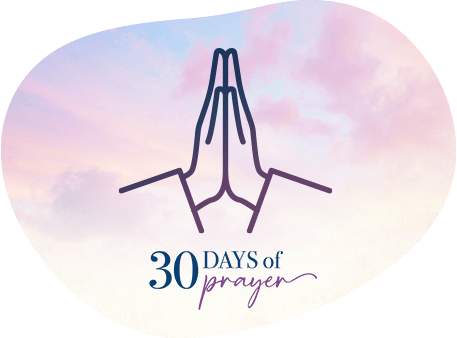 Submit Your Prayer Requests
How Can We Pray For You?
Our prayers matter—they can make all the difference in the world when we pray for the people around us. When we pray for others, we carry out His will and His blessings. We short circuit what God wants to do if we don't pray. Praying for others is a crucial aspect of spreading God's love. By praying for others, we demonstrate love for them just as Christ calls us to.
For these reasons, we ask—how can we pray for you? The Turning Point team desires to be by your side in prayer—asking, seeking and knocking with you for your needs to be met—over the next thirty days.
AIRSHIP GENESIS—BE PRAYERFUL
Daniel in the Lion's Den
Cameron, Gabi, Emma, Wyatt, and Rupert chase Logan through a Pathway that opens unexpectedly while they are outside of the Airship Genesis. Once through it, the members of the Genesis Exploration Squad find themselves wandering the desert following a frightening sound—and they are startled by an unexpected visitor! They find a hero whose faith in God miraculously protects him from harm, and the Genesis Exploration Squad returns having experienced the power of prayer!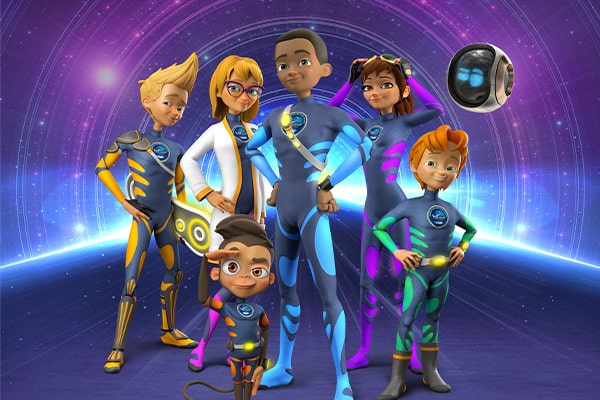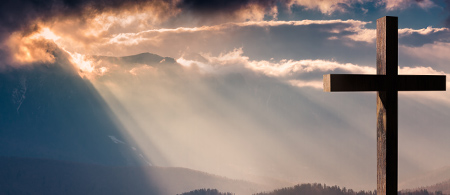 Foundations of the Faith
How to Become a Christian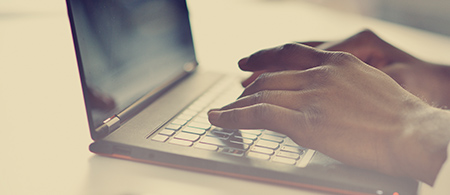 Share How God Has Used Turning Point to Bless You
Help us plan for future ministry!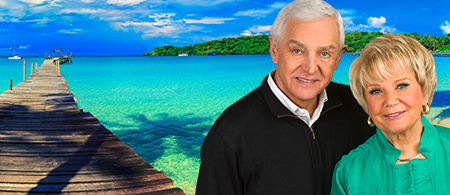 Discover the intersection of relaxation and inspiration
Travel With Turning Point