Today's Devotional:
May. 18
What Troubles Reveal
It has been said that difficulties don't determine who we are. Rather, they reveal who we are. Said another way, the same heat that softens butter can make mud hard as a brick. It all depends on how the thing being heated responds. The same with the human heart. Difficulties can soften one heart and harden another.

Send me Dr. Jeremiah's Devotionals
Sign Me Up »
Please enter a valid email address
You've been successfully signed up!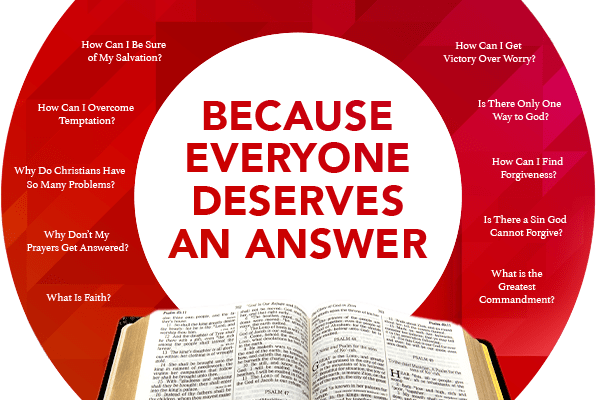 SPIRITUAL QUESTIONS ARE AT THE HEART OF TURNING POINT'S MINISTRY
Because Everyone Deserves an Answer
You have questions. And you're not the only one!
Perhaps like no other time in recent history, Christians and non-Christians alike are asking many questions. These trying times have raised deep spiritual questions about the meaning of life, the existence of God, the person of Jesus, the possibility of life after death, and the way to get to heaven.
Everyone deserves an answer. And God is ready to answer these questions!
Helping you find answers to spiritual questions is at the heart of Turning Point's ministry. Each of our broadcast programs offers the answer to a spiritual question someone is facing—perhaps that someone is you or someone you love.
TEN QUESTIONS CHRISTIANS ARE ASKING
Do You Ever Wonder...
How Can I Be Sure of My Salvation?
How Can I Overcome Temptation?
How Can I Get Victory Over Worry?
How Can I Find Forgiveness?
Is There Only One Way to God?
Why Do Christians Have So Many Problems?
Why Don't My Prayers Get Answered?
Is There a Sin God Cannot Forgive?
What Is Faith?
What Is the Greatest Commandment?
David Jeremiah's Ten Questions Christians Are Asking resources will help you face everyday challenges by bringing you practical, real-life answers from the heart of God's Word.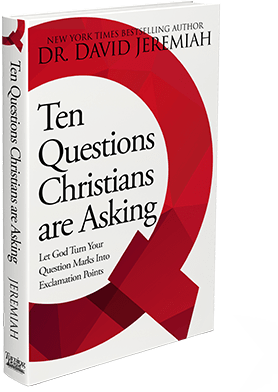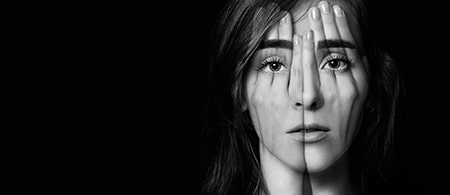 Dr. Jeremiah Answers the Question:
Is There a Sin God Cannot Forgive?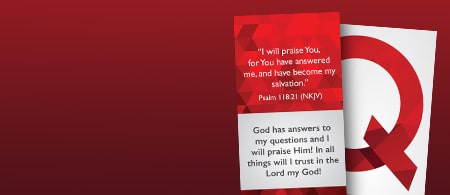 God Turned My Question Marks Into Exclamation Points!
Request Your Free Bookmark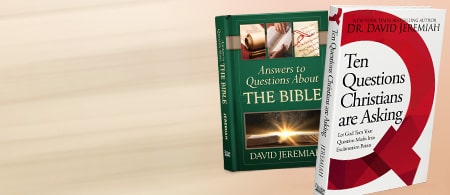 Knock out Doubt With This Powerful Duo
Biblical Solutions for Life's Greatest Questions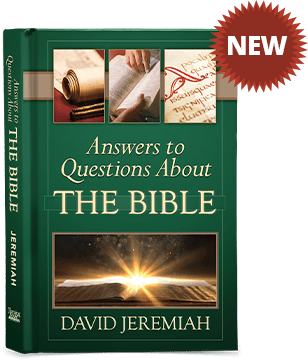 A Turning Point Exclusive
Brand-New Q&A Book by Dr. David Jeremiah
You know the Bible is God's Word and that it contains the answers you need, but it can also be confusing. It is a collection of individual books with different authors, settings, and themes, yet God Himself composed each page with one cohesive storyline from beginning to end.
In this new resource, David Jeremiah breaks it all down for you—
Dividing your questions into five topical sections to simplify your search for answers.
Giving clarity on the structure and content of the Bible.
Offering definitions of biblical terminology.
Identifying ways to study the Bible more effectively.
Take the next step in your spiritual journey with David Jeremiah's Answers to Questions About the Bible.
Learn More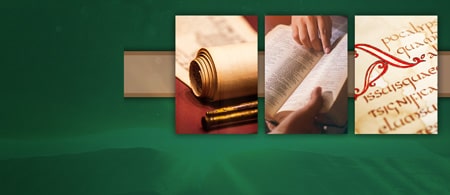 From Answers to Questions About the Bible
Why Can We Trust the Accuracy of the Bible?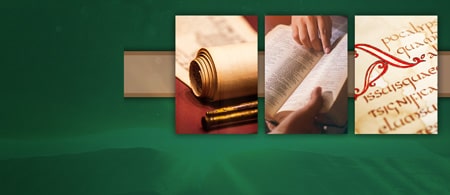 More than 100 Hundred Answers Including:
Why Do Christians Need to Study the Bible?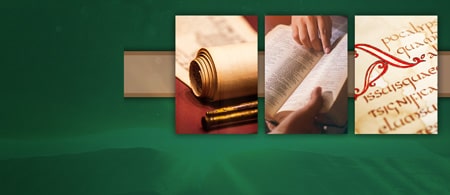 Deepen Your Understanding of the Bible
How Were People Saved in the Old Testament?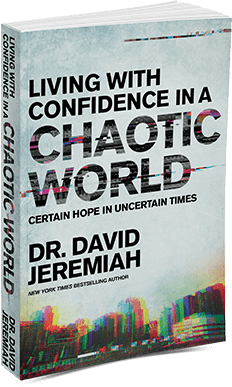 FIND CERTAIN HOPE IN UNCERTAIN TIMES
Living With Confidence in a Chaotic World
The signs are all around us: we are living in the Last Days. Each day seems to bring more chaos, more conflict… less hope. So what can we do about it?
Living With Confidence in a Chaotic World by Dr. David Jeremiah provides a roadmap to these prophetic times. It identifies ten practical strategies from the priceless counsel of God's Word for living out a vibrant faith as we await Christ's return. When we view our circumstances in light of that day, we can face any challenge and honor Christ through it all.
It's time to set aside comfortable, armchair Christianity and live a courageous life with a renewed perspective of the Lord's impending return.
PERSONAL APPLICATION—PROPHETIC SIGNIFICANCE
The Seven Churches of Revelation
Viewed in hindsight, the letters in Revelation 2–3 seem to chart seven phases of Church history, beginning in the first century and continuing through the present time. Each one contains vital insights for God's people of every era.
Study with Dr. David Jeremiah as he unpacks the historical, personal, and prophetic meaning of these letters. His Seven Churches of Revelation resources will help you pull back the curtain on God's throne room in heaven and deepen your devotion to Christ as you journey through the first chapters of Revelation!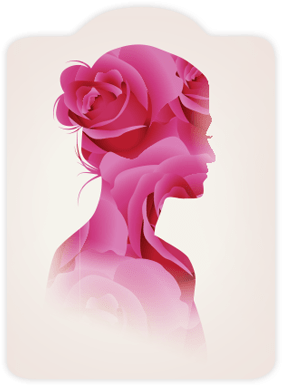 OUR WORLD NEEDS GODLY, INFLUENTIAL WOMEN
For Mother's Day: A Woman's Touch
By Dr. David Jeremiah
Jesus affirmed the sanctity of the sexes when He said in Mark 10:6, "From the beginning of the creation, God 'made them male and female.'" Men may have certain strengths, but nothing compares to the touch, testimony, and strength of a godly woman. Think about the important people in your life. Many of them are undoubtedly women of God.
It was my mother, Ruby, who prayed me into the ministry, for she was a true prayer warrior….
FREE TICKETS WILL BE RELEASED THIS SUMMER
Join David Jeremiah LIVE This Fall!
Come discover the unchanging Word of God and enjoy an exceptional experience delivered in a safe, healthy manner. To ensure your safety we are working closely with venues and local authorities to follow all health and safety guidelines.
Joining Dr. Jeremiah for this powerful night of ministry are Michael Sanchez, David Michael Jeremiah, and musical guests soon to be announced. Dates and locations for the fall 2021 tour include:
October 5: TAMPA, FL
October 7: TALLAHASSEE, FL
October 26: HOUSTON, TX
October 28: FORT WORTH, TX
Join others from your community at these dynamic events with Dr. David Jeremiah!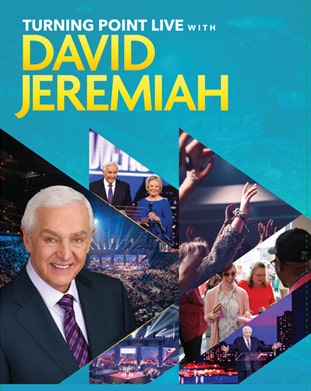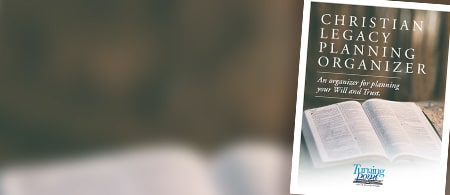 Christian Legacy Planning Organizer
Download Your Free Planning Guide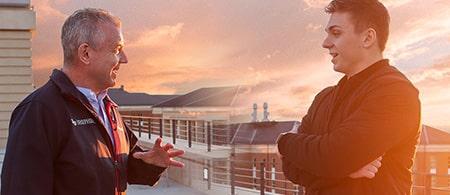 David Todd and Dr. David Wheeler Talk Evangelism
New PassagesTV Episode for Young Adults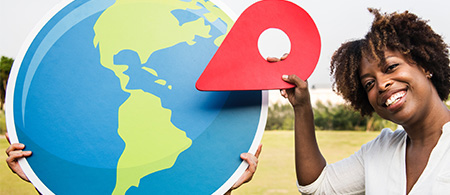 Find Turning Point Radio and Television on a Station Near You
Station Locator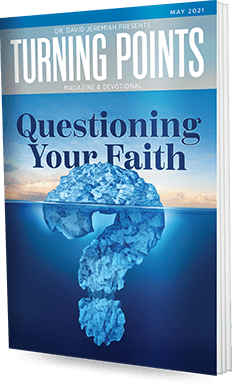 A TURNING POINT EXCLUSIVE
Turning Points Magazine and Devotional
Turning Points magazine and devotional is published in-house each month, and all content is based on Dr. Jeremiah's current television and radio series. With 48 pages of life-changing reading, each issue includes a monthly study focus, inspiring articles, daily devotions, broadcast schedules, ministry updates and more. It is one of the best ways to connect with the ministry of Turning Point.
MINISTRY UPDATE FROM DAVID JEREMIAH
You're probably not thinking about Christmas just yet...
But the Turning Point team and I are working on something BIG for Christmas 2021—and I couldn't wait to share it with you.
As you may know, we have successfully produced several Broadway Christmas specials in recent years. The last one, alone, has reached 9.5 million people with the Gospel!
Sadly, the continuing restrictions of COVID-19 have made the production of a 2021 Broadway spectacular extremely questionable. So we are determined to take this moment of uncertainty to deliver the unchanging Word of God to an ever-changing world in a groundbreaking way!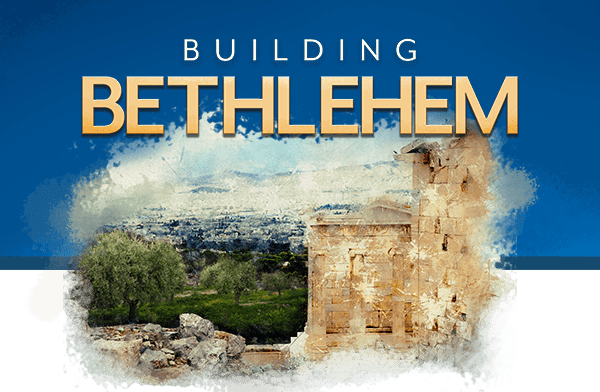 New From Airship Genesis
Invasion of Rocket Cove
Rocket Cove is under attack! When a mysterious ship appears over the Genesis Exploration Squad's hometown, the people of Rocket Cove are thrown into a panic. What is this mysterious ship? Who is piloting it? And what do they want?
When this invading ship starts moving around the town, affecting its residents in strange—and hilarious—ways, the questions only multiply. And just when the squad thinks the worst is over, a giant robot appears! It is up to the Genesis Exploration Squad to solve the mystery and move forward without fear against The Invasion of Rocket Cove.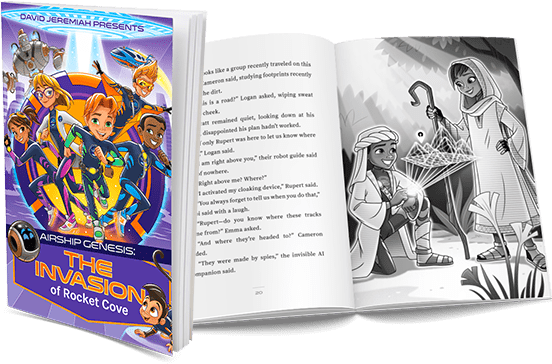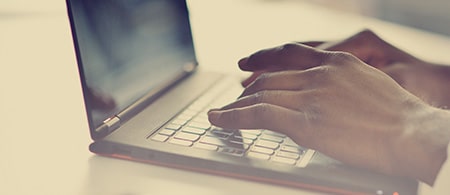 Do You Have a Favorite Message From Dr. Jeremiah?
Share Your Story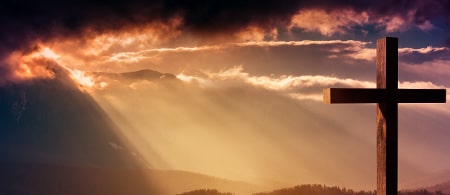 Discover Hope—Find Renewal
Become a Christian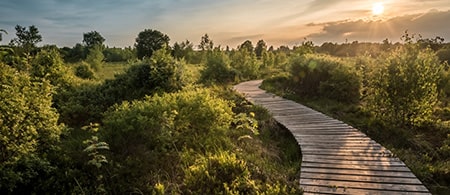 An Online Exclusive From Turning Points Magazine
Who Knew? Looking Back at a Path of Faith
From Dr. David Jeremiah
Tour the Land of the Bible with Dr. David Jeremiah
After leading several trips to the land of the Bible, Israel has become one of my favorite places on earth. Donna and I are excited to return for another Turning Point Israel tour, March 19-29, 2019.
We'll visit historical places like:
Gethsemane
The Sea of Galilee
The Mount of Beatitudes
And more
I'll guide you through these sacred sites and others, teaching God's Word as we retrace our Savior's steps. Imagine seeing the same landscape Jesus saw, being baptized in the Jordan River, or singing at the Garden Tomb in Jerusalem.
These life experiences will change you forever.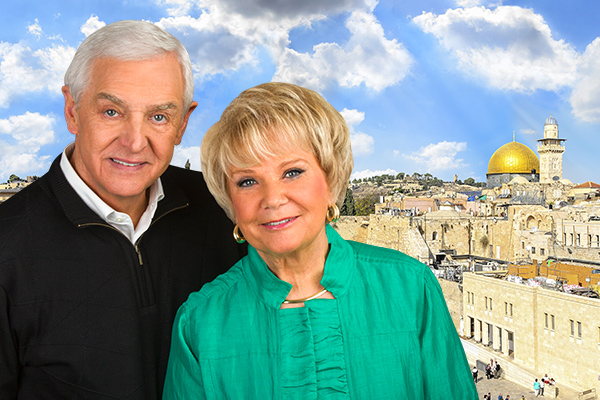 THANK YOU FOR YOUR SUPPORT OF OUR GOD-GIVEN MISSION:
Delivering the unchanging Word of God to an ever-changing world.