Today's Devotional:
Jun. 24
Pray This Instant!
During the past year, the U.S. Postal Service has grappled with serious delays, partially because of COVID. One Connecticut landscaper nearly went bankrupt because his post office box was empty for 45 days. When he complained, postal authorities found some of the missing mail—nearly a hundred pieces, many of them containing checks from customers. At the time of this writing, he was still waiting for more of the lost mail to be found.

Send me Dr. Jeremiah's Devotionals
Sign Me Up »
Please enter a valid email address
You've been successfully signed up!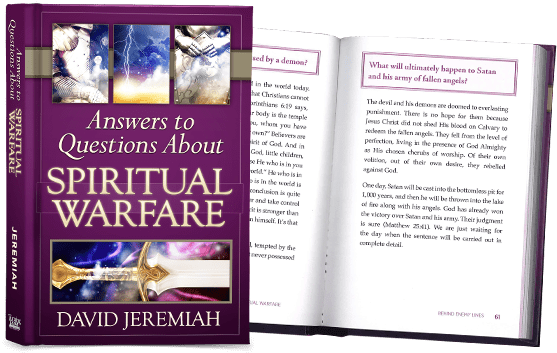 ANSWERS TO QUESTIONS ABOUT SPIRITUAL WARFARE
Identify the Enemy. Proclaim the Victory!
God has given you promises and power to win your daily battles. Learn to put on your armor and stand firm in the battle for eternity.
In this empowering book, Dr. David Jeremiah answers more than seventy crucial questions about spiritual warfare, Satan, demons, prayer, and the armor of the believer, including:
Are we really in a war?
Are demons real?
What caused Lucifer to fall from Heaven?
How can I defend myself in a hostile world?
How can I demolish Satan's strongholds in my heart and mind?
You do not have to be a victim of spiritual warfare. Equip yourself for success!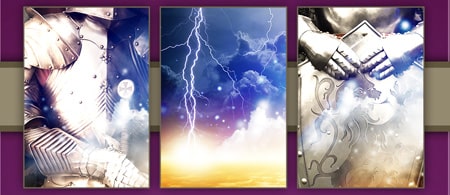 From Answers to Questions About Spiritual Warfare
What Caused Lucifer to Fall From Heaven?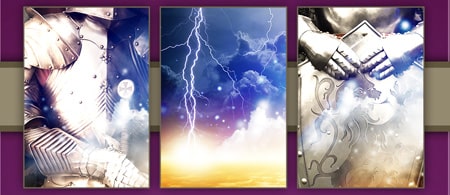 Discover the Truth
Are Demons Real?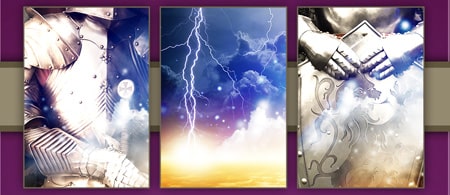 Prepare for Victory
How Can I Demolish Satan's Strongholds?
A CELEBRATION OF TURNING POINT'S GROWTH AND REACH
State of the Ministry Interview
As Turning Point closes its fiscal year, take a look at the incredible details of the ground we've taken back from Satan's clutches over the last twelve months...and where we're drawing our battle lines next!
We have proclaimed salvation to 36,323 people through Your Greatest Turning Point, our booklet outlining the path to salvation.
We expanded our broadcast network to reach secular audiences on the History Channel, Fox Business News, Newsmax, and others.
We have proclaimed God's comfort through our Shelter in God book, It's Time to Move Forward online event, and the Home for Christmas Channel.
We reached millions by leveraging the latest digital media technology available to us today, nearly doubling the demand for Dr. Jeremiah's Bible study resources.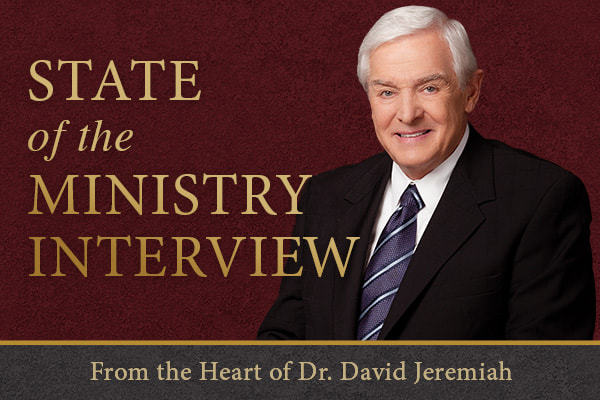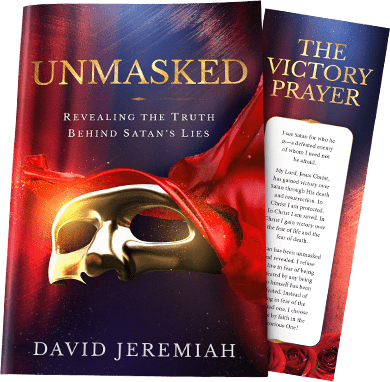 NEW FROM DR. DAVID JEREMIAH
Unmasked—Revealing the Truth Behind Satan's Lies
Satan is the great masquerader whose signature tactics include deception and division. He makes it seem as if the people and institutions around you are the problem, but he is the mastermind behind it all.
What does the Bible reveal about Satan? What is the truth about the lies he seeks to promote? What do we learn about him now that his mask has been torn away?
As you study spiritual warfare with Dr. David Jeremiah, pull the mask off of Satan and place him in the bright light of God's Word. You will discover that you have nothing to fear.
THE WARRIOR'S PRAYER BOOKMARK
Put on Your Armor Every Day
Prepare for spiritual warfare by putting on the whole armor of God as you pray! The Warrior's Prayer bookmark contains a prayer for each aspect of the armor of God, which will help you to begin each day by putting on the armor of God. Keep this bookmark in your Bible or journal where it will provide a daily reminder of the spiritual tools available to you as you engage in spiritual warfare.
The Warrior's Prayer bookmark is our gift to you. We want to encourage you to pray on each piece of God's armor every day. Simply click the link below to request your copy.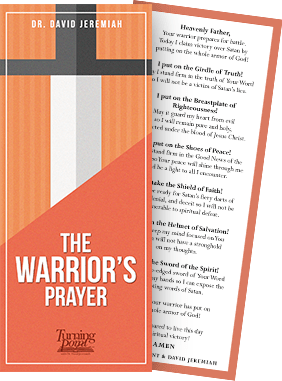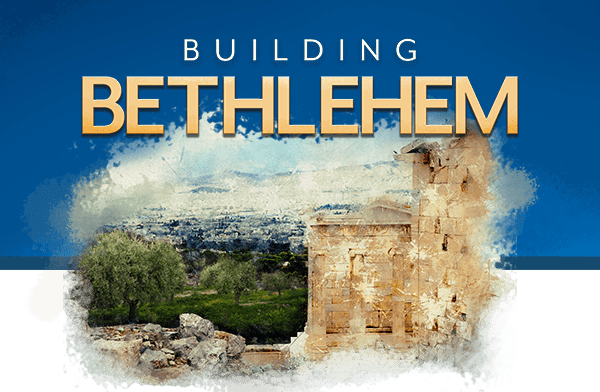 MINISTRY UPDATE FROM DAVID JEREMIAH
You're probably not thinking about Christmas just yet...
But the Turning Point team and I are working on something BIG for Christmas 2021—and I couldn't wait to share it with you.
As you may know, we have successfully produced several Broadway Christmas specials in recent years. The last one, alone, has reached 9.5 million people with the Gospel!
Sadly, the continuing restrictions of COVID-19 have made the production of a 2021 Broadway spectacular extremely questionable. So we are determined to take this moment of uncertainty to deliver the unchanging Word of God to an ever-changing world in a groundbreaking way!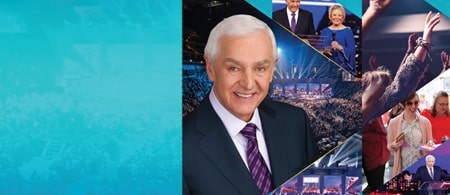 Sign up for Event Updates
Join David Jeremiah LIVE This Fall!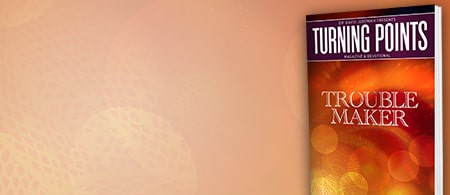 FREE! Exclusive Articles, Updates, and More
Turning Points Magazine & Devotional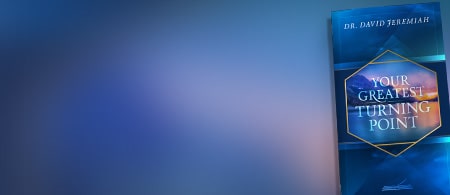 Understand the Basic Teachings of Christianity
Request Your Free Handbook
SUIT UP FOR VICTORY!
8 Ways to Live a Life of Strength, Faith, and Power
Are you ready to walk in victory each day? Are you ready to win this fight against fear? Are you ready to overcome the world in practice and not just in theory?
Dr. David Jeremiah wants to show you how.
In Overcomer, he presents strategies to overcome and defeat Satan's eight most common attacks. You will learn what it means to suit up in the believer's armor, described in Ephesians 6. Plus, you'll meet men and women who overcame their own adversity, so you can learn from and be inspired by their determination.
You no longer have to be defined by your trials; it's time to be defined by your victories!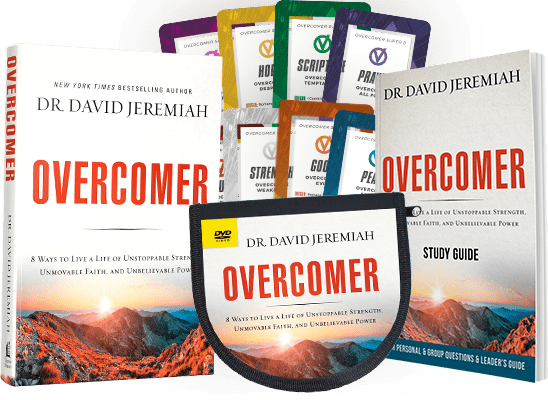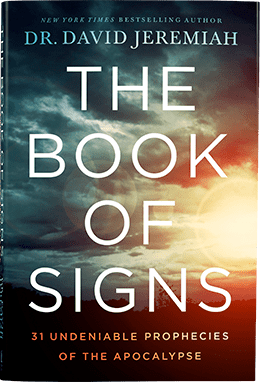 YOUR DEFINITIVE GUIDE TO BIBLICAL PROPHECY
31 Undeniable Prophecies of the Apocalypse
The End Times. The Apocalypse. The Day of Judgment. Terms such as these are both fascinating and frightening. They point to key questions people have wrestled with for centuries, including:
What does the Bible tell us about the future?
How much can we understand about biblical prophecy and its application in our lives?
What signs and signals will precede the end of everything as we know it?
Which of those signs and signals have already come to pass, which are we experiencing now, and which are still to come?
Step boldly into the world of biblical prophecy with Dr. David Jeremiah's masterwork on the subject: The Book of Signs—31 Undeniable Prophecies of the Apocalypse.
A TURNING POINT EXCLUSIVE
New Q&A Book by Dr. David Jeremiah
You know the Bible is God's Word and that it contains the answers you need, but it can also be confusing. It is a collection of individual books with different authors, settings, and themes, yet God Himself composed each page with one cohesive storyline from beginning to end.
In this new resource, David Jeremiah breaks it all down for you—
Dividing your questions into five topical sections to simplify your search for answers.
Giving clarity on the structure and content of the Bible.
Offering definitions of biblical terminology.
Identifying ways to study the Bible more effectively.
Take the next step in your spiritual journey with David Jeremiah's Answers to Questions About the Bible.
Learn More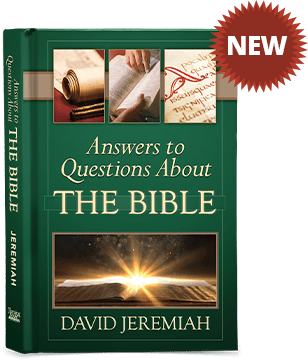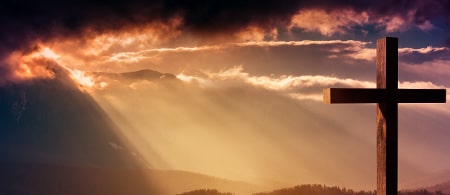 Do You Know God...Really?
Become a Christian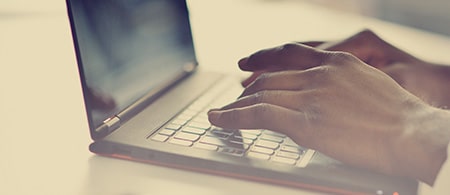 Has God Used Turning Point in Your Life?
Share Your Story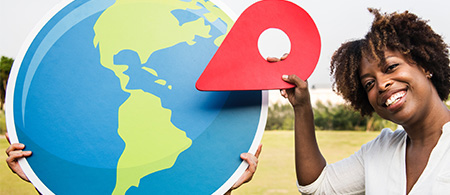 Find Turning Point Radio and Television on a Station Near You
Station Locator
TAKE A PEEK INSIDE DAVID JEREMIAH'S LATEST SPIRITUAL WARFARE RESOURCE
Satan's Strategies Revealed
Whoever first said, "To be forewarned is to be forearmed," could have been thinking of the believer's defense against Satan. The more we know of the tactics of any enemy, the better able we are to prepare our defenses and, thereby, remain unmoved. With regard to Satan's strategies, we find numerous examples in Scripture.
He Twists the Word of God
He Disguises Himself
He Imitates
He Counterfeits
He Steals, Kills, and Destroys
He Afflicts and Oppresses
He Accuses
He Blinds
He Hinders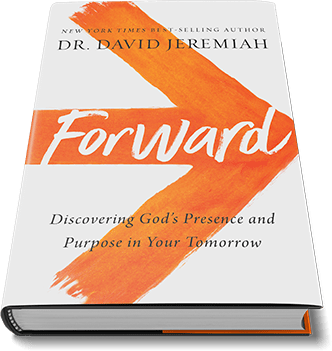 DISCOVER GOD'S PRESENCE AND PURPOSE IN YOUR TOMORROW
What's Next in Your Life?
Your best days are not behind you! Now more than ever, God is ready to use you, and your greatest moment could be only a step away. It doesn't matter who you are or what your current situation may be—God will strengthen you, fulfill you, and partner with you to accomplish great things in your lifetime.
In Forward, Dr. David Jeremiah outlines the step-by-step action plan you need to move past where you are to where you want to be. No matter what season of life you find yourself in, your brightest day can be just around the corner. Take hold of it! Let go of the past and get out of your rut. It's time to run toward everything God has planned for the next phase of your life.
MARCH 22–APRIL 1, 2022
Turning Point's Holy Land Tour
Have you ever wanted to travel to the Holy Land? Make plans now to join Dr. and Mrs. Jeremiah on a tour to Israel in March of 2022.
Opening your Bible in the land where it was written will transform your relationship with God. We'll study the Beatitudes on the hillside observed as the place where Jesus first preached them. We'll walk the shores of Galilee where Jesus performed miracles. In Jerusalem, we will pray in the Garden of Gethsemane and lift our voices in worship at the Garden Tomb. Image the impact on your faith!
For more information about this unique opportunity, call (855) 876-9220 or follow the link below.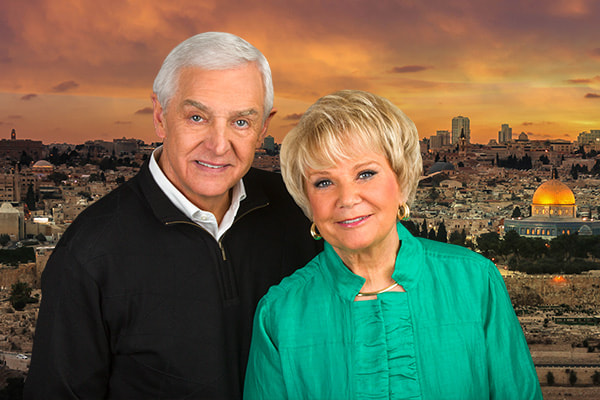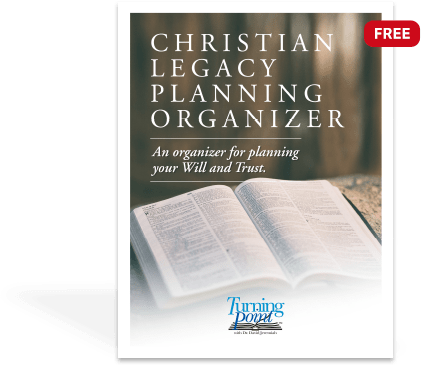 DOWNLOAD YOUR FREE LEGACY-PLANNING GUIDE
Christian Legacy Planning Organizer
We all enjoy planning for our family vacations and getaways with loved ones. However, how many of us spend more time planning a vacation than we do planning for the future? Probably most of us. Why? Because planning for a vacation is fun, exciting, and brimming with anticipation. Planning for our future seems to be a bit different since it can involve fear, confusion, and uncertainty. But, if you plan for your future legacy in an organized way, it can be just as simple as planning for that wonderful vacation that is so exciting. You just need to get started, and we want to help.
Begin the process of making plans that last by downloading your copy of Turning Point's free Christian Legacy Planning Organizer.
NOW STREAMING ON YOUTUBE
New Devotionals From PassagesTV
What example did Jesus give us for servant evangelism? David Todd Jeremiah searches Scripture to show us Jesus' humility and how it applies to our own life.
Jesus Shows Us What It Means to Be a Servant
How Can We Be a Light in the World Today?
Make Sharing the Gospel a Priority in Your Life!
Live a Life of Servitude
To learn more about PassagesTV, visit our website.
New From Airship Genesis
Invasion of Rocket Cove
Rocket Cove is under attack! When a mysterious ship appears over the Genesis Exploration Squad's hometown, the people of Rocket Cove are thrown into a panic. What is this mysterious ship? Who is piloting it? And what do they want?
When this invading ship starts moving around the town, affecting its residents in strange—and hilarious—ways, the questions only multiply. And just when the squad thinks the worst is over, a giant robot appears! It is up to the Genesis Exploration Squad to solve the mystery and move forward without fear against The Invasion of Rocket Cove.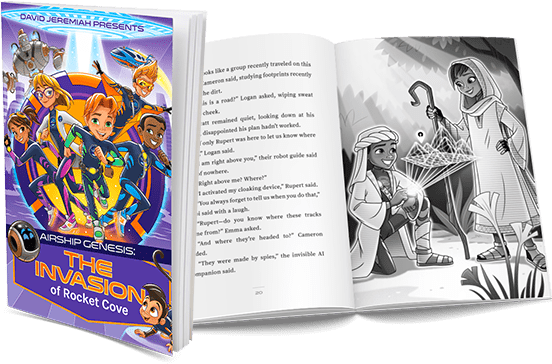 From Dr. David Jeremiah
Tour the Land of the Bible with Dr. David Jeremiah
After leading several trips to the land of the Bible, Israel has become one of my favorite places on earth. Donna and I are excited to return for another Turning Point Israel tour, March 19-29, 2019.
We'll visit historical places like:
Gethsemane
The Sea of Galilee
The Mount of Beatitudes
And more
I'll guide you through these sacred sites and others, teaching God's Word as we retrace our Savior's steps. Imagine seeing the same landscape Jesus saw, being baptized in the Jordan River, or singing at the Garden Tomb in Jerusalem.
These life experiences will change you forever.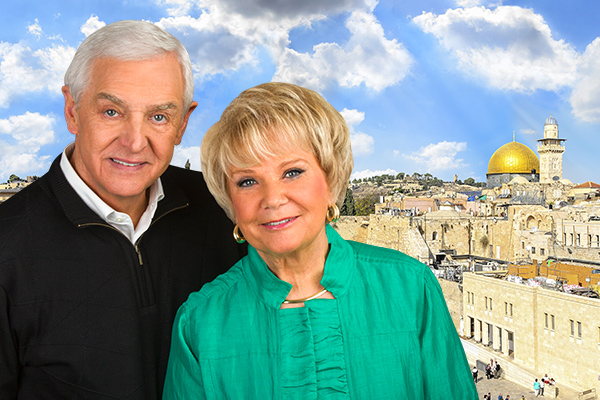 THANK YOU FOR YOUR SUPPORT OF OUR GOD-GIVEN MISSION:
Delivering the unchanging Word of God to an ever-changing world.