Today's Devotional:
Sep. 28
The Only Book
Numerous anecdotal examples have been recorded of pairs of individuals—twins, spouses, best friends—being able to "finish one another's sentences." That is, they know each other so well that one person knows what the other is going to say or is thinking.

Send me Dr. Jeremiah's Devotionals
Sign Me Up »
Please enter a valid email address
You've been successfully signed up!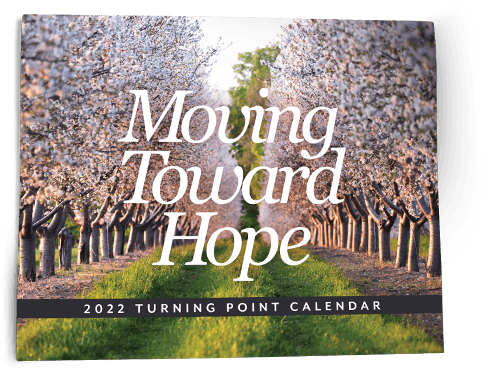 Available for a Limited Time
Turning Point's 2022 Calendar
As time passes, the anxiety caused by unexpected events may slip unforeseen into our daily lives. How do we prevent that from happening? By keeping our thoughts on the unfailing promises of God. Let's begin 2022 by putting the past year behind us and turning toward hope.
This new calendar, Moving Toward Hope, is designed to help you focus on the promises of God. Featuring beautiful panoramas of settings in nature, it will provide an ongoing reminder that no matter what we may face in the world, our hope rests in God. Each month features an inspirational theme and correlating Scripture, as well as a daily Bible reading plan, which will guide you through the entire Bible in the coming year.
PREORDER DAVID JEREMIAH'S NEW PROPHECY BOOK
Where Do We Go From Here?
Dr. David Jeremiah has long taught that prophetic events cast a shadow before them. But never in our lifetime have world events aligned so closely with end-time prophecies. David believes ten phenomena are happening in our world today that were recorded centuries ago in biblical prophecy.
Perhaps you've read some of David's other books on the end of the world and the return of Christ, but in his words, "I've never written a prophecy book like this one." Each chapter deals with prophetic issues that are as current as the morning news. Along the way, he will show you where we are, what it means, and where we go from here. As you begin to see current events in light of biblical prophecy, you will find renewed hope in our enthroned Savior who knows the way forward.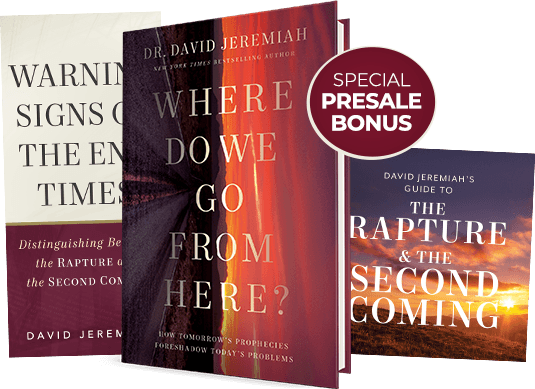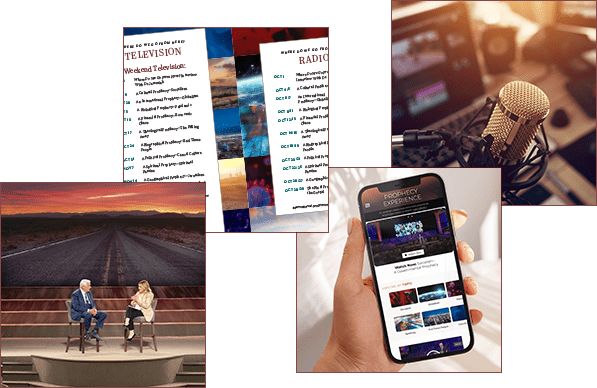 One Message—Many Tools
Where Do We Go From Here? Campaign Home
Where Do We Go From Here? is much more than a book. It is a powerful, worldwide campaign designed to bring prophetic hope to the headline news of our day.
The message and ministry of this teaching take many forms. That's why we've designed a convenient hub for all the great resources you need to get involved in this powerful outreach.
Find radio and television broadcast schedules.
Stream audio and video messages.
Stay connected with regular campaign updates.
And much more!
COMING TO A CITY NEAR YOU!
An Evening With David Jeremiah—LIVE!
Do today's headlines foreshadow tomorrow's prophecies? David Jeremiah believes the dismantling of America—the upheaval, spiritual famine, and rise of socialism—are not isolated events. They are interconnected precursors of the Tribulation. But it is no time to retreat—it's time to live by conviction! Learn how to respond to the prophetic events unfolding around us at Turning Point Live With David Jeremiah.
Joining Dr. Jeremiah for this powerful night of ministry are Michael Sanchez, David Michael Jeremiah, and the Turning Point Worship Band. Dates and locations for the fall 2021 tour include:
October 5: TAMPA, FL
October 7: JACKSONVILLE, FL
October 26: HOUSTON, TX
October 28: FORT WORTH, TX
Let us join together and search the Scriptures to answer the question, Where Do We Go From Here?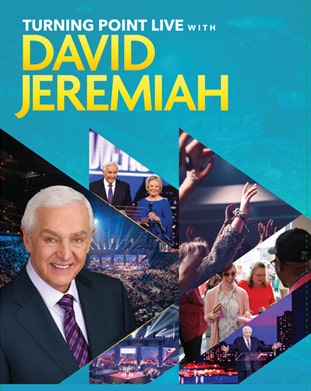 TOGETHER, WE CAN REACH MILLIONS!
Free Download: Stand With Turning Point in Prayer
We invite you to pray with David Jeremiah and thousands of others in our Turning Point family around the world that multitudes will come to know Jesus Christ as Savior this fall. Ask God to help Turning Point reach more people with solid Bible teaching than ever before and that all who seek answers to the tough spiritual questions in life will find biblical answers through Turning Point and all of our outreaches together.
During the next ninety days, will you commit to praying for our ministry together? We have compiled a downloadable Turning Point Ministry Prayer Guide to assist you as you go before the throne of God and lift up this critically important season of ministry.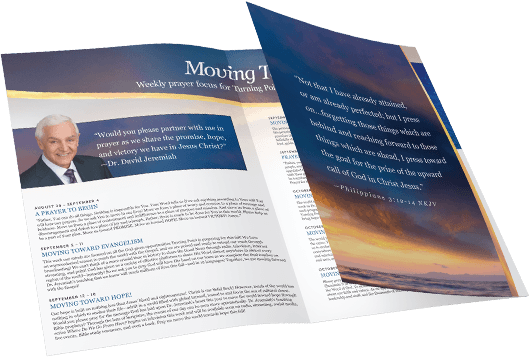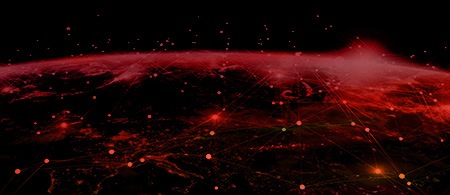 Prophetic Signs Are All Around Us
Could We Be Living in the Last Days?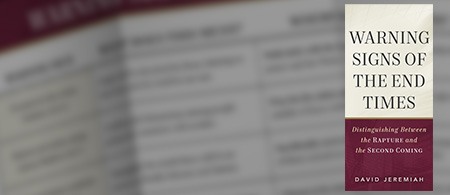 Free With Every Copy of Dr. Jeremiah's New Book
Warning Signs of the End Times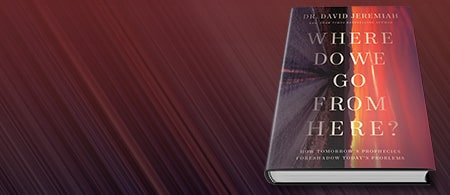 Where Do We Go From Here?
Look Inside the Book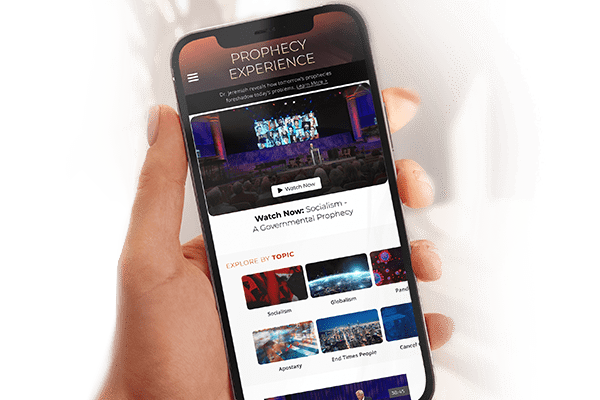 Supplement Your Study of Prophecy
Visit the New Online Prophecy Experience
To complement David Jeremiah's presentation of Where Do We Go From Here? on Turning Point Television, the Online Prophecy Experience is offering free resources to help you take your study deeper. You will find:
Extended Messages. Watch David's full-length sermons as originally preached at Shadow Mountain Community Church, including content that will not air on television or radio.
Prophetic Connections. Draw connections between current events and the prophetic timeline revealed in the book of Revelation.
Bible Prophecy Q&A. Make sense of the End Times with biblical answers to some of the most commonly asked prophetic questions.
Inspirational Worship - Keep your heart centered on Christ's coming glory with soul-stirring music from Shadow Mountain Community Church. We encourage you to listen to your favorite melodies as you study God's Word or use them as a soundtrack for your day-to-day activities.
And much more!
LEARN TO STUDY THE BIBLE LIKE DR. DAVID JEREMIAH
Romans: The Written Word Journal
No doubt, you know the value of reading the Bible and listening to it. Perhaps you have even memorized portions of it. But have you ever written it down, word-for-word?
For many years, the first step in Dr. Jeremiah's weekly sermon preparation has included copying the central passage of Scripture word-for-word using pen and paper. This practice is rooted in one of God's commands to the ancient kings of Israel, and it has resulted in immeasurable blessings and insights in Dr. Jeremiah's own study time. Now he has created The Written Word Journal to guide you through this practice and study God's Word more effectively.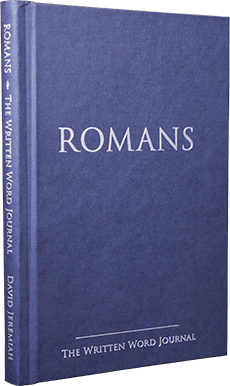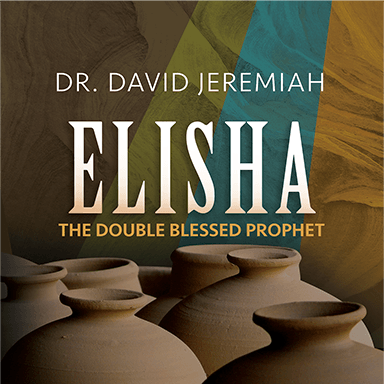 CURRENTLY AIRING ON RADIO
Elisha: The Double-Blessed Prophet
If you could ask for anything you wanted, what would it be? Elisha had the faith to ask God for a double portion of His blessing, and God answered in a big way!
Follow Dr. David Jeremiah as he surveys the life and miracles of Elisha and how Elisha's ministry differed from Elijah's. You'll discover that while Elijah was a "power prophet," Elisha was a "people prophet"—he met the needs of people exactly where they lived.
Because every prophet's ultimate mentor was God, Elisha's heart was God's heart. You'll be encouraged to discover that God's heart of compassion beats strong for the needs of His people today in this series—Elisha: The Double Blessed Prophet.
SPECIAL PRESALE OFFER: DAVID JEREMIAH'S GUIDE TO
The Rapture & the Second Coming
What is the Rapture? What is the Second Coming of Christ? Are they the same event, or are they different? When you preorder Dr. Jeremiah's new prophecy book, Where Do We Go From Here? you will gain access to a remarkable collection of resources that answer these questions and many more. This exclusive presale bonus includes:
"The Rapture of the Church" digital audio message: Examine the apostle Paul's hope-filled teaching on the resurrection of the dead and the Rapture.
"Stay Committed" digital audio message: How can Christians remain hopeful as we await the return of Christ? Dr. Jeremiah offers biblical tools for developing confidence while we wait.
"The Rapture: Be Taken" Bible study: Gain a better understanding of the Rapture and how it fits into the Bible's prophetic calendar.
"The Second Coming: Be Patient" Bible study: Dr. Jeremiah examines James' instruction for all followers of Christ to "be patient... until the coming of the Lord."
Hurry! This presale offer ends October 4.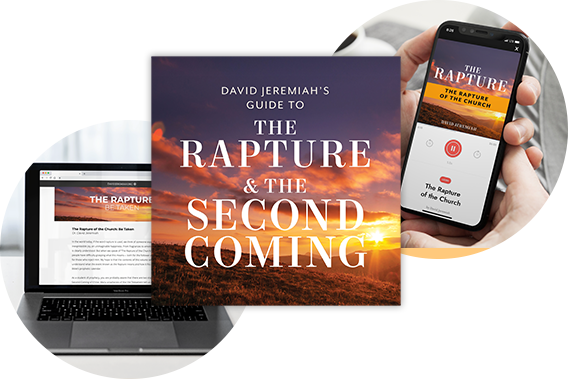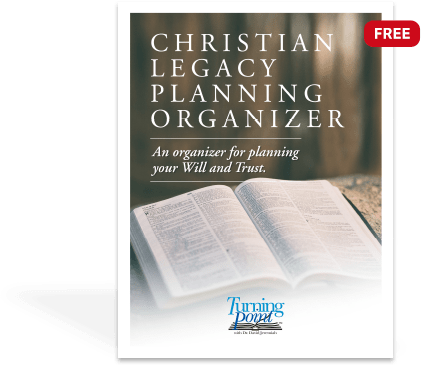 DOWNLOAD YOUR FREE LEGACY-PLANNING GUIDE
Christian Legacy Planning Organizer
We all enjoy planning for our family vacations and getaways with loved ones. However, how many of us spend more time planning a vacation than we do planning for the future? Probably most of us. Why? Because planning for a vacation is fun, exciting, and brimming with anticipation. Planning for our future seems to be a bit different since it can involve fear, confusion, and uncertainty. But, if you plan for your future legacy in an organized way, it can be just as simple as planning for that wonderful vacation that is so exciting. You just need to get started, and we want to help.
Begin the process of making plans that last by downloading your copy of Turning Point's free Christian Legacy Planning Organizer.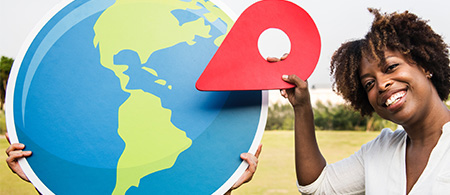 Find Turning Point Radio and Television on a Station Near You
Station Locator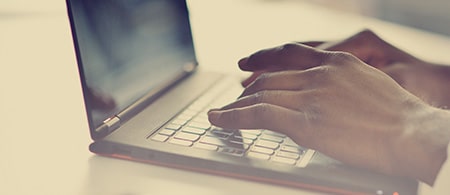 Has Turning Point Made a Difference in Your Life?
Write to Us!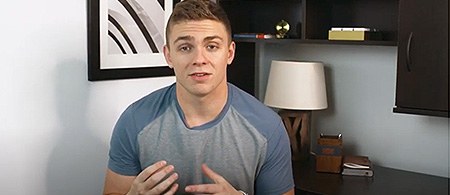 By Young Adults. For Young Adults.
Watch the Latest PassagesTV Episode
TURNING POINT'S 2022 HOLY LAND TOUR
Step Into Scripture With David Jeremiah
Time in Israel is much more than a vacation; it's a life-changing journey. Stepping through the cultural mosaic of beautiful cities and windswept ruins, the ancient history of Israel comes to life. Experience the world of the Bible as you discover the roots of your faith on this 11-day tour of more than 40 historic sites!
The tour includes teaching with David Jeremiah and worship at significant biblical sites, outstanding accommodations, international round-trip air transportation, ground transportation in Israel, hand-picked tour guides, and much more.
If you have ever wanted to travel to the Holy Land, make plans now to join Dr. and Mrs. Jeremiah for the experience of a lifetime. The travel dates are March 22–April 1, 2022.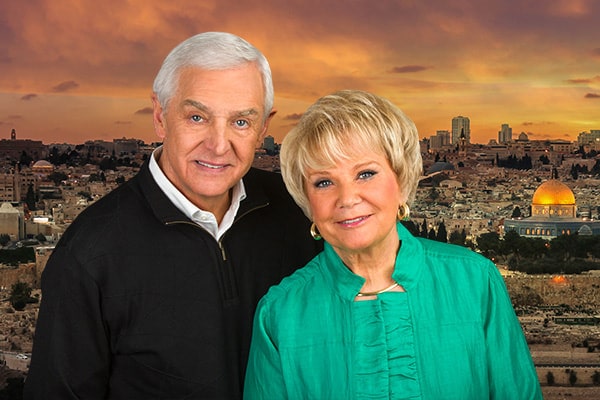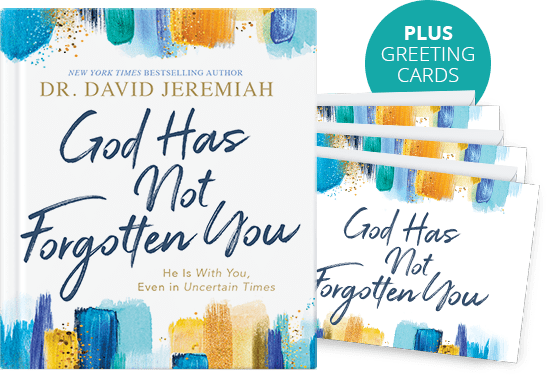 Powerful Gift Book from Dr. David Jeremiah
God Has Not Forgotten You
For anyone going through challenging seasons of life, enduring it alone and feeling as if no one sees or cares makes it all the more painful and difficult to overcome. When we feel as if God Himself has abandoned us in a time of need, the anguish is indescribable.
But there is good news: God has not forgotten you! He is with you on your darkest days. He is with you now.
This beautifully appointed, full-color gift book is the perfect reminder that you are not alone, God deeply loves you, and He is working all things together for your good. Organized into ten sections, God Has Not Forgotten You will help you move beyond anxiety, change, worry, loneliness, health troubles, unanswered prayers, lost dreams, and more. It even includes three gift cards for you to share with others who could use a dose of encouragement.
REQUEST A SUBSCRIPTION WITH OUR COMPLIMENTS
Turning Points Magazine & Devotional
Each month Turning Point's full-color, 48-page magazine will help you apply the truth of God's Word to your life through articles and devotionals that correspond with David Jeremiah's broadcast ministry.
Inside every issue, you will find:
Daily devotionals
Inspiring articles from David Jeremiah
Important ministry updates
Radio and TV broadcast schedules
There is no charge for a subscription, and Turning Points is one of the best ways to stay in touch with the ministry of Dr. David Jeremiah. Begin your complimentary subscription today!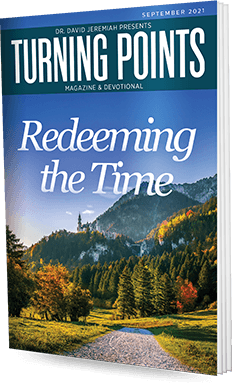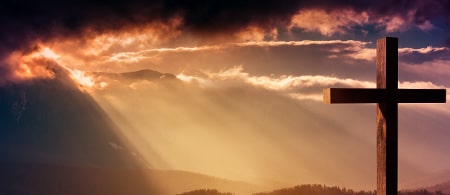 Discover Hope—Find Renewal
Become a Christian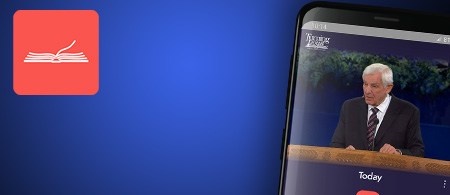 Stream Messages, Read Devotionals, and More
Download the Official Turning Point App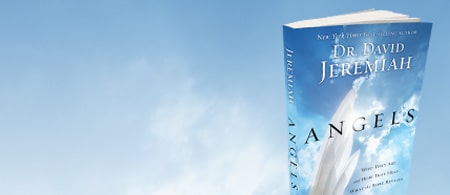 Who They Are and How They Help
What the Bible Reveals About Angels
New From Airship Genesis
Invasion of Rocket Cove
Rocket Cove is under attack! When a mysterious ship appears over the Genesis Exploration Squad's hometown, the people of Rocket Cove are thrown into a panic. What is this mysterious ship? Who is piloting it? And what do they want?
When this invading ship starts moving around the town, affecting its residents in strange—and hilarious—ways, the questions only multiply. And just when the squad thinks the worst is over, a giant robot appears! It is up to the Genesis Exploration Squad to solve the mystery and move forward without fear against The Invasion of Rocket Cove.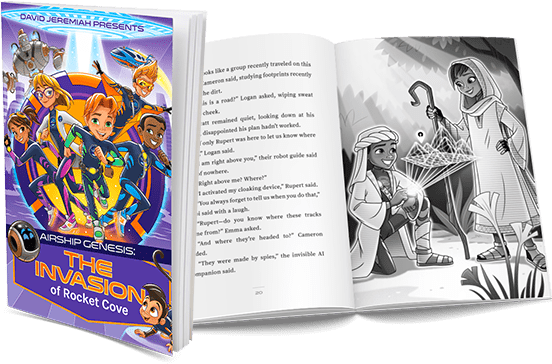 From Dr. David Jeremiah
Tour the Land of the Bible with Dr. David Jeremiah
After leading several trips to the land of the Bible, Israel has become one of my favorite places on earth. Donna and I are excited to return for another Turning Point Israel tour, March 19-29, 2019.
We'll visit historical places like:
Gethsemane
The Sea of Galilee
The Mount of Beatitudes
And more
I'll guide you through these sacred sites and others, teaching God's Word as we retrace our Savior's steps. Imagine seeing the same landscape Jesus saw, being baptized in the Jordan River, or singing at the Garden Tomb in Jerusalem.
These life experiences will change you forever.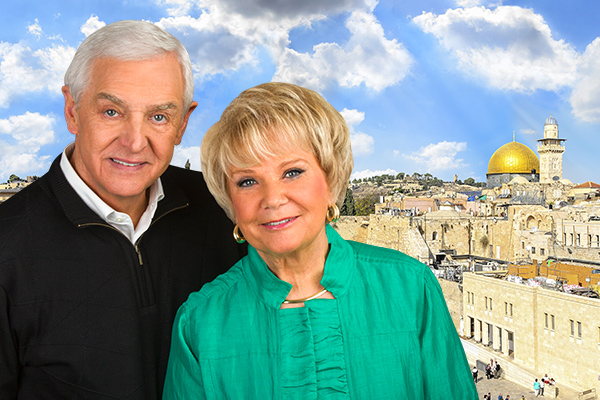 THANK YOU FOR YOUR SUPPORT OF OUR GOD-GIVEN MISSION:
Delivering the unchanging Word of God to an ever-changing world.