Today's Devotional:
Mar. 31
Seeking and Saving
All four Gospel accounts record a form of the Great Commission—Jesus' commission to His disciples to continue His work on earth. Perhaps the words that tie our commission to Jesus' own mission most clearly are found in John 20:21: "Peace to you! As the Father has sent Me, I also send you."

Send me Dr. Jeremiah's Devotionals
Sign Me Up »
Please enter a valid email address
You've been successfully signed up!
Facing Uncertain Times
A Special Message From David Jeremiah: Facing Coronavirus
The novel coronavirus has disrupted daily life for people around the globe, but it has not disrupted God's plan. Dr. David Jeremiah recommends six biblical strategies for responding to this crisis with faith and wisdom. Watch as he shares a timely message from his heart and God's Word.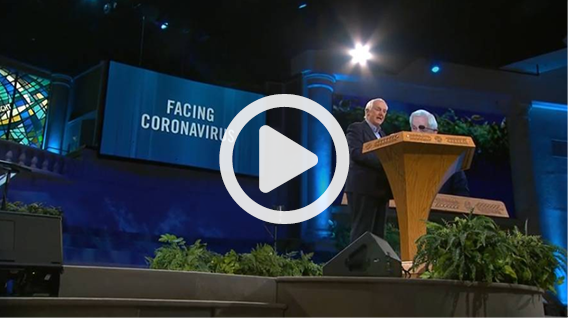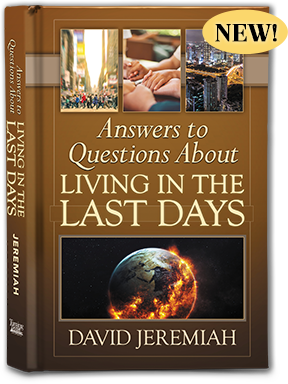 New From Dr. David Jeremiah
How Can We Maintain Vibrant Faith in the Last Days?
We live in a troubled world that is filled with signs of the End Times. And yet for the follower of Christ, there is hope because the signs of the times point to His return. So how can we be ready, be sharing, and be confident in our faith?
Answers to Questions About Living in the Last Days offers biblical insights into living with confidence and purpose as we wait for the coming of our Lord. It provides answers to more than seventy questions that are weighing on the minds of Christians and non-Christians alike in these perilous times.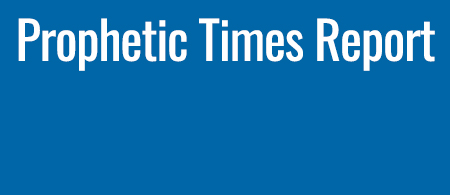 The Prophetic Times Report
Current Events Point to the Last Days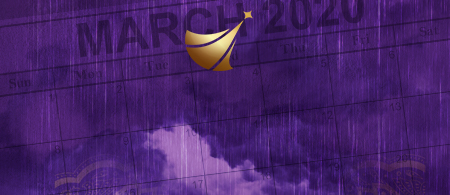 This Month: Love in Action
View Today's World Changer Challenge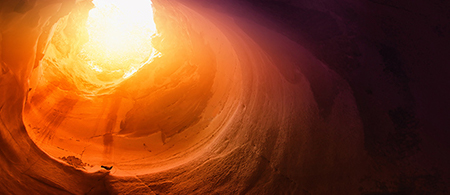 Daniel and John offer a glimpse of the future
Solve the Mystery of Revelation
Two Great Ways to Study the Book of Daniel
Studying Daniel Is Essential to Understanding Prophecy
Written hundreds of years before Jesus's birth, the book of Daniel is not the easiest Bible passage to understand. Steeped in cultural nuance and prophetic mystery, it skips back and forth in time and describes events that are hard to comprehend. Yet it provides the framework for understanding all other biblical prophecies.
Because Daniel's book is so essential to our understanding of the Last Days, David Jeremiah has created two sets of resources on the subject with dramatically different approaches—The Handwriting on the Wall and Agents of Babylon. Open a pathway for dynamic, faithful living today by studying the book of Daniel with one of these engaging resource sets.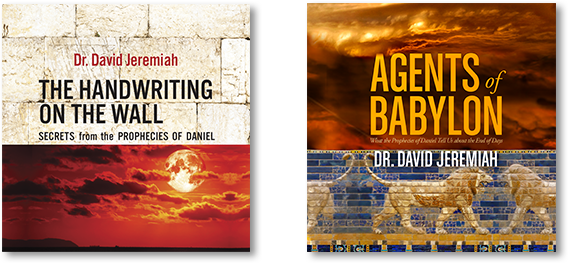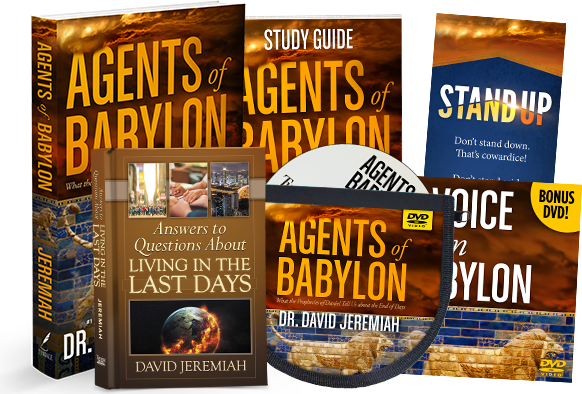 Get Ready For the End
The Spirit of Babylon Is Rising
A close examination of Daniel's prophecies reveals indisputable evidence that the ancient spirit of Babylon is not only on the rise but that the End Times are much closer than we think. In Agents of Babylon, Dr. David Jeremiah brings ancient prophecy to light by exploring the prophecies, dreams, and visions outlined in the book of Daniel, explaining what they mean, and showing us how they apply to our world today so we can better prepare for what is to come.
Fully Updated, Classic Teachings
Uncover Secrets From the Prophecies of Daniel
From young captive to elder statesman and wise advisor, Daniel is a walking study in faithfulness and courage in a difficult setting. As an interpreter of visions and dreams, he served God at crucial moments in his people's Babylonian captivity. His book offers some of the most vivid and descriptive portions of prophecy in all of God's Word. His prophecies have offered hope to God's people for thousands of years, and they still speak to us today.
Let Dr. David Jeremiah's classic work on Daniel, The Handwriting on the Wall, bring Daniel's visions to life like never before.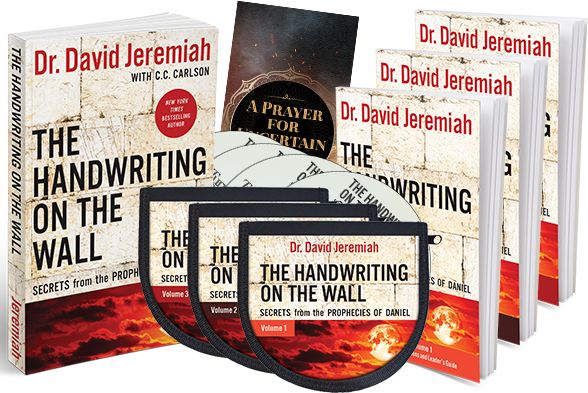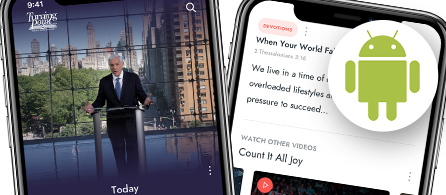 Android updates are now available!
Download our free mobile app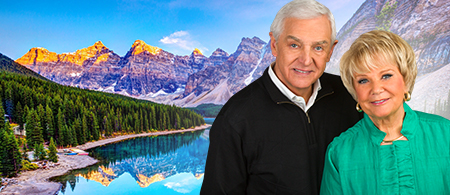 This summer leave the planning to us
Conference Cruise to Alaska
Turning Points Magazine & Devotional
Request a Free Subscription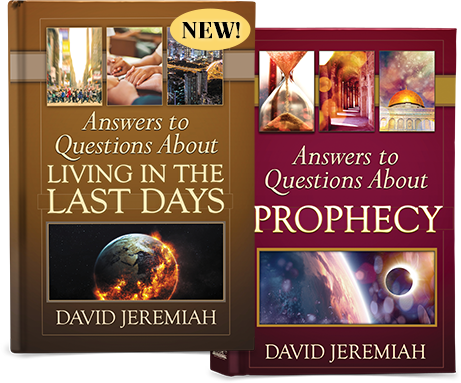 Understand the Signs of the Times
136 Pressing Questions About the Last Days—Answered!
If you could sit down with an expert on biblical prophecy, what kinds of questions would you ask? Many of us have an endless list of questions when it comes to the Last Days. That is why Dr. David Jeremiah has compiled this set of question-and-answer books to address some of the most puzzling and debated questions regarding biblical prophecy.
Whether you are just beginning your journey into prophecy or you are a longtime Bible scholar, Dr. Jeremiah's Questions & Answers duo will make an excellent study companion as you navigate the Scriptures for explanations.
31 Undeniable Prophecies of the Apocalypse
Your Definitive Guide to Biblical Prophecy
"The End Times." "The Apocalypse." The Day of Judgment." Terms such as these are both fascinating and frightening for any student of God's Word. They point to key questions people have wrestled with for centuries, including:
What does the Bible tell us about the future?
How much can we understand about biblical prophecy and its application in our lives?
What signs and signals will precede the end of everything as we know it?
Which of those signs have already come to pass, which are we experiencing now, and which are still to come?
The Book of Signs is an epic and authoritative guide to biblical prophecy—a must-have resource for Christians seeking to navigate the uncertainties of the present and embrace God's promises for the future.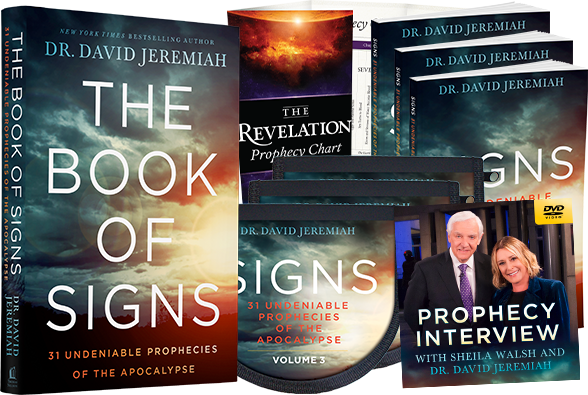 From Dr. David Jeremiah
Tour the Land of the Bible with Dr. David Jeremiah
After leading several trips to the land of the Bible, Israel has become one of my favorite places on earth. Donna and I are excited to return for another Turning Point Israel tour, March 19-29, 2019.
We'll visit historical places like:
Gethsemane
The Sea of Galilee
The Mount of Beatitudes
And more
I'll guide you through these sacred sites and others, teaching God's Word as we retrace our Savior's steps. Imagine seeing the same landscape Jesus saw, being baptized in the Jordan River, or singing at the Garden Tomb in Jerusalem.
These life experiences will change you forever.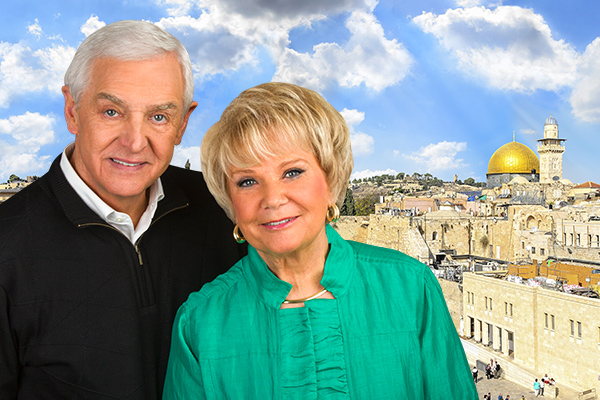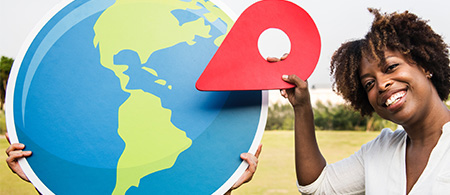 Find a TV or radio station near you
Station Locator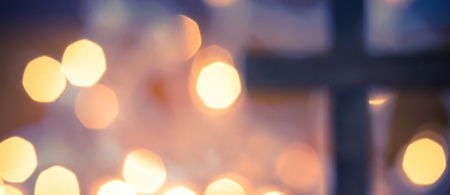 Foundations of the Faith
How to become a Christian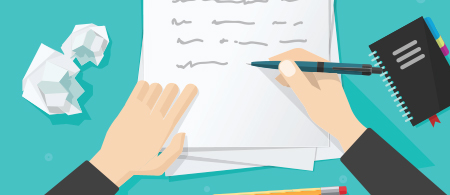 We want to hear from you!
Share Your Story
THANK YOU FOR YOUR SUPPORT OF OUR GOD-GIVEN MISSION:
Delivering the unchanging Word of God to an ever-changing world.