Today's Devotional:
Jan. 29
The Mystery of Faith
Life is full of mystery. How the brain becomes the mind is a mystery. Love is often a mystery. How human genes carry out their signaling to the body is a mystery. And in the spiritual realm, how does faith rise up in the human heart?

Send me Dr. Jeremiah's Devotionals
Sign Me Up »
Please enter a valid email address
You've been successfully signed up!
Read Psalms and proverbs in one month
It's Time to Live The Focused Life
Psalms and Proverbs appear side by side in the center of the Bible for a reason. As citizens of heaven, we need a hymnal to fill us with praise to God. As citizens of earth, we need a practical manual for self-improvement in everyday matters.
Turning Point has woven these two books into 31-daily readings to help you keep your mind on heaven and your feet on the earth. Bound in an attractive leatherlike cover, The Focused Life will become your treasured companion.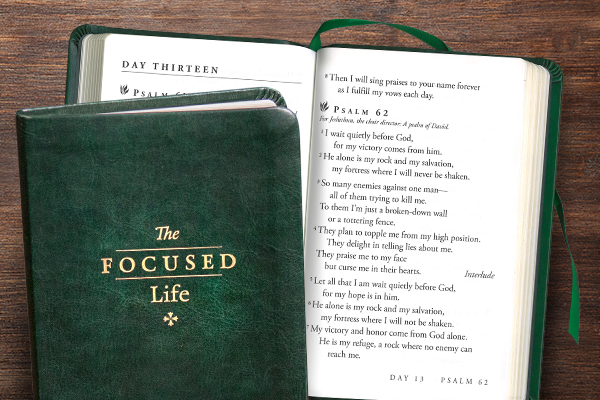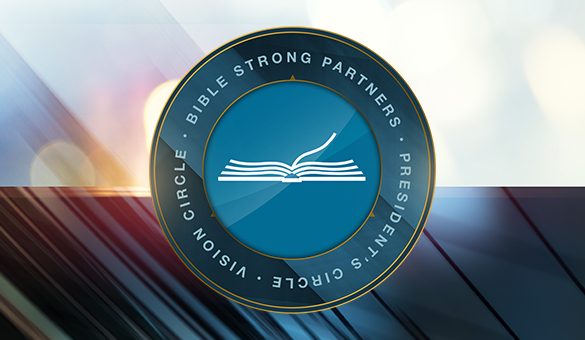 Stand with Turning Point as a Bible Strong Partner
What Are Your Expectations for 2020?
God's Word encourages us to set great expectations. Ephesians 3:20 says, He "is able to do exceedingly abundantly above all that we can ask or think." Because of God's promises, we can expect to see Jesus more clearly, to share our faith, to influence the world, and to unite with other believers who are committed to sharing the Truth.
This can be your greatest year with God ever! Expect Him to do "exceedingly abundantly" more this year—in you and through you. Consider joining Turning Point as a Bible Strong Partner.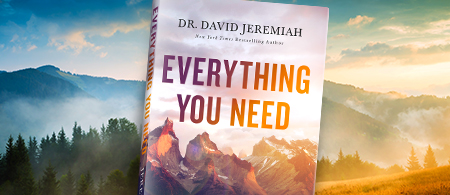 Learn to live confidently in God's promises
Unpack Everything You Need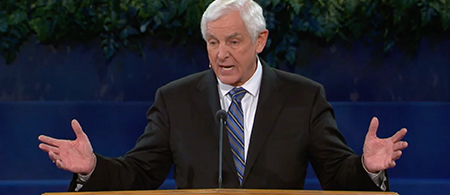 A January exclusive for Bible Strong Partners
Watch The Seven Churches of Revelation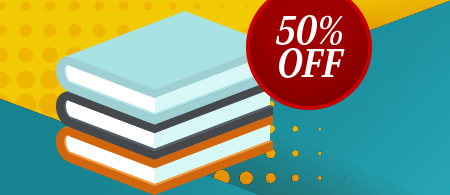 Enjoy the perks of membership
50% discount on study guides
View the Bible from 30,000 Feet
Understanding the 66 Books of the Bible
The Bible contains everything we need to know for time and eternity. It's the wisdom of God distilled for human consumption. So why don't we read it more? Perhaps we're overwhelmed with its contents.
Whether you're a new reader or a veteran student of the Bible, this book will orient you to each book of the Bible. You'll find blessings times 66 as you gain fresh insights into Genesis, Exodus, Leviticus, Numbers … and on to Revelation!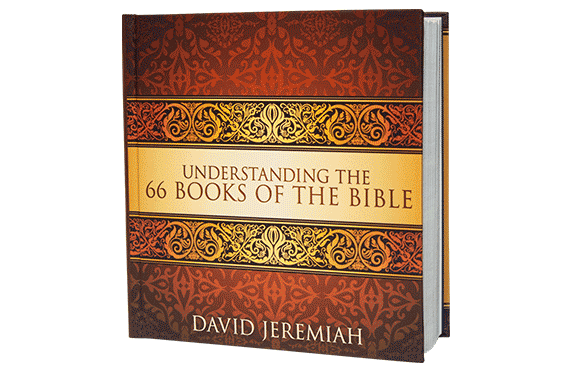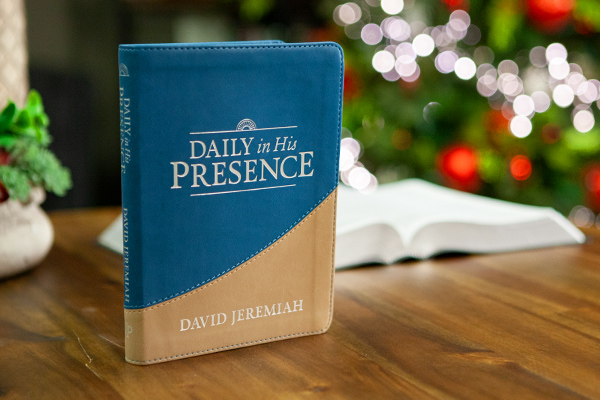 The 2020 Turning Point Devotional
Daily in His Presence
If we do not recharge our spiritual batteries by walking with the Lord every day, we will find ourselves drained, weak, ineffective, and prone to temptation, discouragement, and sin. We need to spend time daily in Jesus' presence. As we do, God will help us grow in His love and power.
In the new year, take a few moments each day to pause—to shift your focus from everything that's going on in the world and connect your heart with the heart of Jesus. Let Dr. Jeremiah share Scripture and a few words of wisdom with you every day of the new year through the new Turning Point devotional.
Take a peek at January's Membership Benefits
Partnering With Turning Point Has Never Been More Rewarding
For those who commit to supporting the ministry of Turning Point as Bible Strong Partners, we are pleased to offer the following benefits:
A monthly ministry resource—receive The Focused Life in January
The monthly series study guide—receive The Handwriting on the Wall, volume 1, this month
Turning Points monthly devotional magazine
Digital access to eight exclusive message series each quarter
The digital Influencing Your World quarterly newsletter
The digital Bible Strong Living Library
A 50% discount on additional study guides
Access to the Bible Strong Partners Facebook community
PLUS the 2020 Quick Reference Bible Guide for your Bible
PLUS receive the Great Expectations Notetaker's Journal bonus gift when you set up auto–giving
Memberships start at just $25 a month!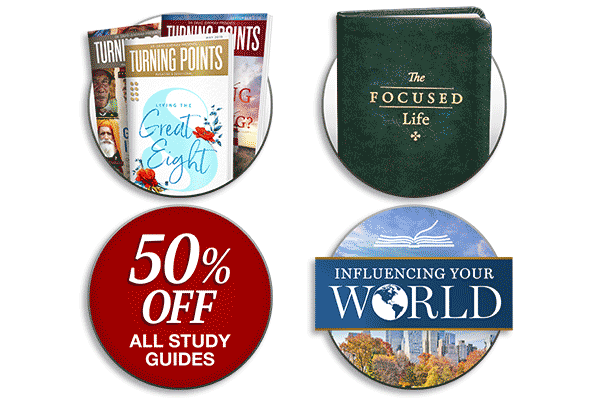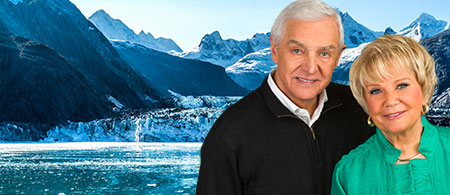 Where relaxation meets inspiration
Travel with Turning Point
Do you have a favorite message from Dr. Jeremiah?
We Want to Hear From You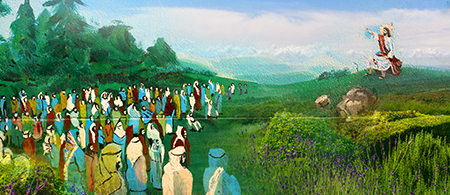 Understand God's economic system
The Sermon on the Amount
It's not too late to order
Turning Point's Exclusive 2020 Calendar
In 2020, make it your personal quest to find God's perspective by seeking to know His purpose for your life each day. With this unique fourteen-month calendar, follow the BIble reading plan for the year as you seek His guidance, pursue His calling, search for His vision, and worship Him in all His majesty and beauty, praising Him for who He is—for He is, Clearly ... God.
This inspiring calendar makes an excellent gift. Request a copy or a five-pack today!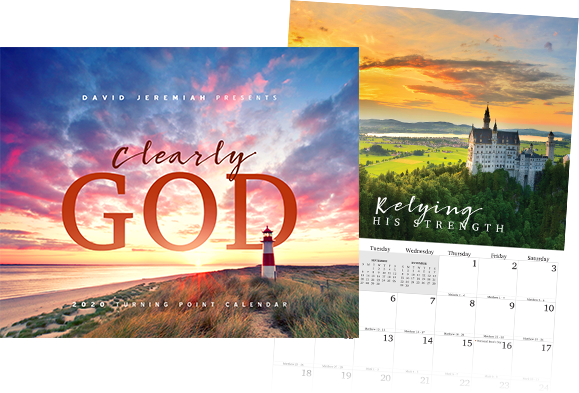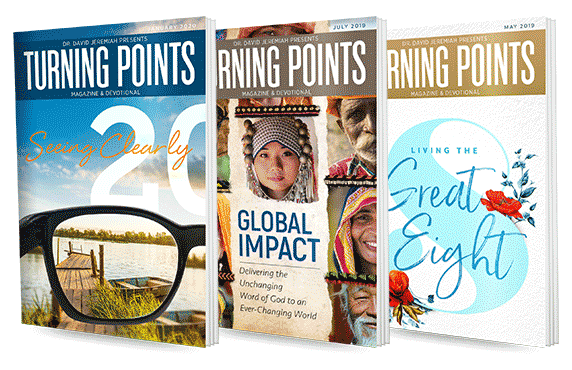 Request a subcription
Turning Points Magazine and Devotional
When you think about the future, how do you feel?
Each month, Turning Point publishes a beautifully illustrated magazine that is designed to help you apply the truth of God's Word to your life every day.
Inside every issue, you will find:
Daily Devotionals
Inspiring articles from David Jeremiah
Important ministry updates
Radio and television broadcast schedules
There is no charge for a subscription, and Turning Points is one of the best ways to stay in touch with the ministry of Dr. David Jeremiah. Begin your complimentary subscription today!
From Dr. David Jeremiah
Tour the Land of the Bible with Dr. David Jeremiah
After leading several trips to the land of the Bible, Israel has become one of my favorite places on earth. Donna and I are excited to return for another Turning Point Israel tour, March 19-29, 2019.
We'll visit historical places like:
Gethsemane
The Sea of Galilee
The Mount of Beatitudes
And more
I'll guide you through these sacred sites and others, teaching God's Word as we retrace our Savior's steps. Imagine seeing the same landscape Jesus saw, being baptized in the Jordan River, or singing at the Garden Tomb in Jerusalem.
These life experiences will change you forever.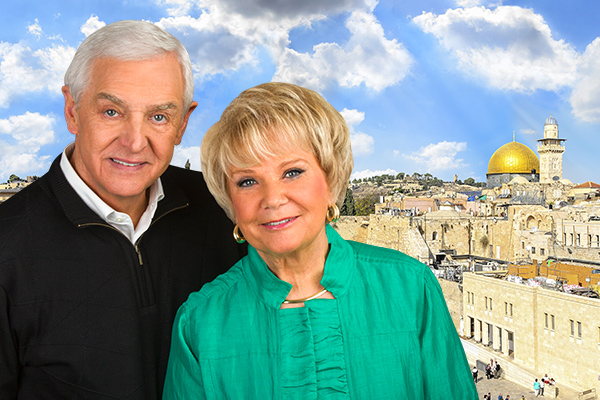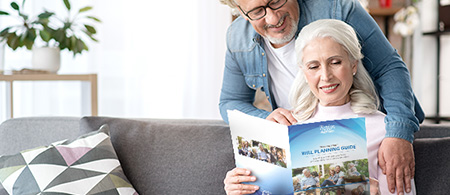 Together we can touch tomorrow
Learn About Planned Giving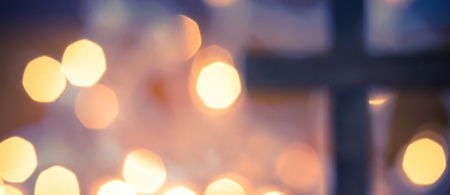 Do you know God… really?
Become a Christian Today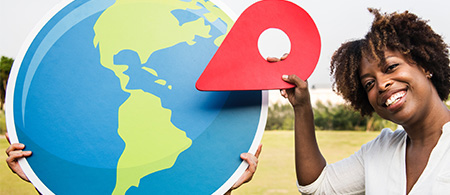 Find a TV or radio station near you
Station Locator
THANK YOU FOR YOUR SUPPORT OF OUR GOD-GIVEN MISSION:
Delivering the unchanging Word of God to an ever-changing world.