Today's Devotional:
Apr. 1
Indeed! Personal Accounts of the Resurrection Story: Mary
Very little mention is made in the four Gospels of a group of women "who had been healed of evil spirits and infirmities" and who supported Jesus (Luke 8:1-3). One of these women was called Mary Magdalene—Mary who was from the town of Magdala on the western shore of the Sea of Galilee.

Send me Dr. Jeremiah's Devotionals
Sign Me Up »
Please enter a valid email address
You've been successfully signed up!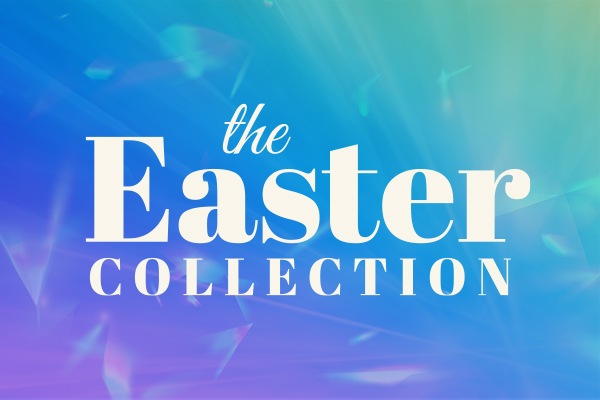 Rejoice in the Resurrection of Our Lord
Easter Joy Abounds!
The greatest encouragement that you will ever know in your whole life is the encouragement of knowing the Risen Christ. To celebrate this joyous season, we have gathered free resources including a download to help you better understand what the Resurrection means and why it should matter to you, a special Easter invitation designed to share with friends and family, a music playlist and so much more!
At the heart of the Christian faith is the resurrection of Jesus Christ. This divine act of power and grace offers us the assurance that we serve a living God who has overcome death and conquered sin! Let's join in celebrating this wonderful news and sharing the love and hope of Christ with those around us.
This Easter, may we experience the fullness of Christ's joy and be strengthened in our faith as we reflect on the miracle of the Resurrection.
Nothing is More Critical than to Fully Know God Now
Take The Journey From Knowing About God To Knowing God
Many of us know about God...but we do not really know Him. We say we do. We think we do. But we do not truly know Him. Not personally. Not intimately. Not as deeply as we can know Him.
If we did...our life would never be the same again.
Nothing is more critically important to your personal needs right now than to fully know God. But here is the really good news. We can know Him personally, intimately, and deeply. He is there in the pages of Scripture and in Dr. Jeremiah's teaching series, The God You May Not Know and The Jesus You May Not Know, you'll explore God the Father and Christ more intimately than ever before leaving you inspired to a lifetime built upon knowing our God better and better!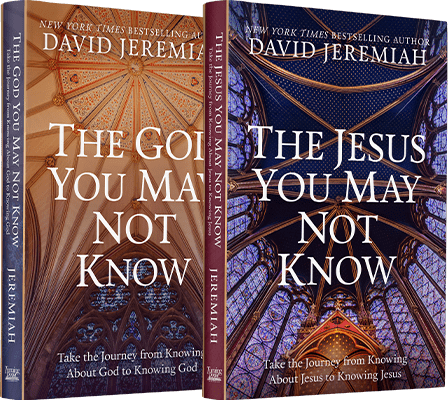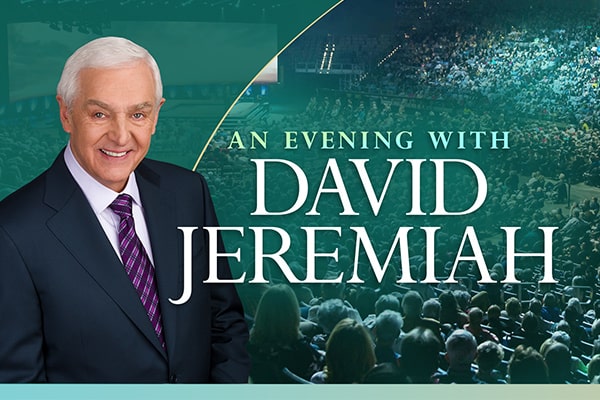 You Are Invited to a Special Event
A Free Live Event is Coming Soon
An Evening With Dr. David Jeremiah promises to be an inspiring and uplifting experience as Dr. Jeremiah shares his life-changing teaching and biblical insight.
Come and discover the unchanging Word of God as you partake in this dynamic event with worship led by the renowned Michael Sanchez. You'll be filled with joy and hope as you participate in what is sure to be a powerful worship experience.
This will be an unforgettable evening! Invite your family, friends, and community to join you and take part in this incredible event. Don't miss this amazing opportunity!
Boise, ID | April 20
Powerful Prophecy Teaching From David Jeremiah
Where Do We Go From Here?
Discover how future prophetic events are already casting their shadow across today's world and culture, leading to many of the problems we are witnessing right outside our doors.
Where Do We Go From Here? is different from any prophecy book that Dr. Jeremiah has written previously. In each of his ten chapters, Dr. Jeremiah explores a prophecy that is playing out in part or in full, linking biblical prophecy with current trends. As you read, you'll discover what exactly is going on, how each topic impacts your life, and—most importantly—what you are to do as a believer and how to navigate each troubling sign playing out in today's world.
Let Dr. Jeremiah be your guide, Bible teacher, and pastor as you thread your way through problems that Jesus predicted—precursors of the Tribulation—and learn how to do the next right thing.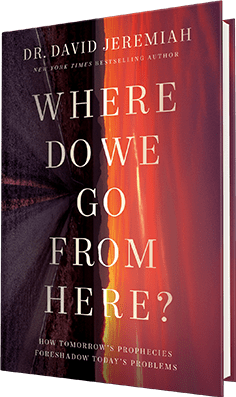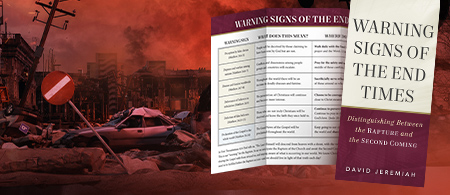 Distinguish Between the Rapture and the Second Coming
FREE Warning Signs of the End Times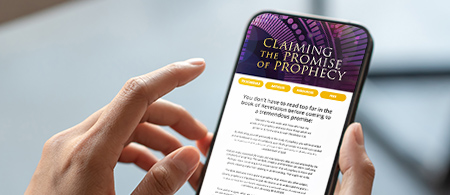 Gain Life-Changing Understanding
Claiming the Promise of Prophecy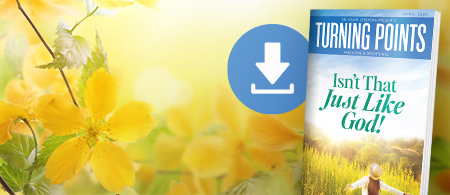 Download Your Copy Today
Free Turning Point's Magazine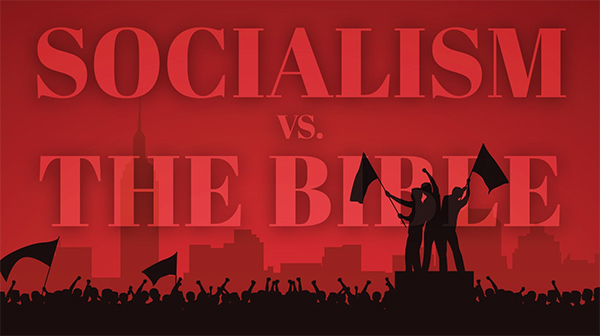 Socialism Vs. The Bible
What Does the Bible Say About Socialism?
Few passages of Scripture stir as much political controversy as Acts 2:44-45, which is addressed to the Early Church. It says, "Now all who believed were together, and had all things in common, and sold their possessions and goods, and divided them among all, as anyone had need." Someone will likely tell you the Bible teaches socialism here and that the Early Church was communist. I will tell you this is a story of personal sharing, not public socialism.
The Early Church's generosity would have baffled Karl Marx. No one compelled the believers to help the poor and share what they had. No one redistributed possessions on their behalf. In Acts 2, we find a story of generosity and kindness, not governmental control.
The Convenience You Need, the Content You Want
Access the Turning Point App On Your TV With Roku
Every message from Dr. Jeremiah is aired across the world on Turning Point Television, on our ministry website, and in our official mobile phone app. But did you know…Turning Point Television is also available absolutely free on Roku? No subscription of any kind required! If you have internet access and a Roku Device (or a smart TV), you can watch Dr. Jeremiah's broadcasts absolutely free.
Think of it this way…Our Roku App does the DVRing for you! No need to make sure Turning Point is recording because our Roku App makes it available instantly, for free.
Watch Turning Point from your TV on YOUR time, when YOU want to watch it!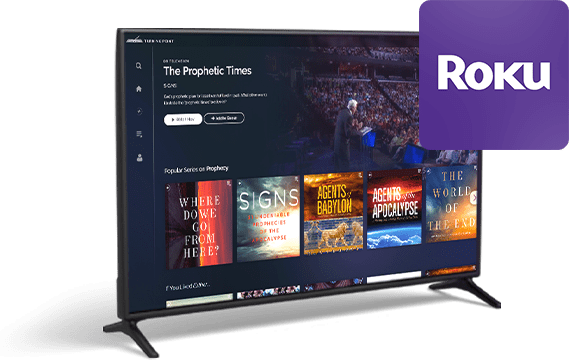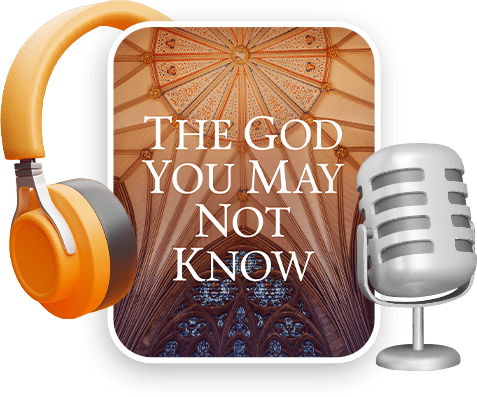 Tap to Listen Now on Turning Point Radio
Make Knowing God Your Purpose and Priority
According to Philippians 3:10, Paul's deepest aspiration was to know God. He summarized his life's purpose in one phrase: "That I may know Him." We ask: "Why, Paul don't you know Christ? Didn't you meet him on the Damascus road? Haven't you been serving Him for years?"
Yes, but it's one thing to meet someone and another to develop an intimate knowledge and an abiding friendship with him.One of the reasons we don't love God as much as we should is because we don't know Him as well as we ought. Trying to comprehend the person of God is like trying to capture all the galaxies of the universe in a child's prism. Yet the Bible encourages us to try, for God seeks to be known.
In this teaching series, Dr. Jeremiah introduces you to the God you may not know—to His knowledge, holiness, all-pervasive presence, unlimited power, love, and the other qualities that make Him who He is. Knowing our eternal God changes our daily lives—and He is well worth knowing, for He alone is worthy of all praise!
Watch Now on Turning Point Weekday Television
The Jesus You May Not Know
This study is not a recounting of Jesus' earthly life and ministry. It is not about what Jesus did. Dr. David Jeremiah takes you on an amazing journey into the very heart of Christ—not through a storybook of His life, but through an astonishing exploration of His character, His attributes, His spirit.
Did you know...
Jesus can be found in the Old Testament!
Jesus actively seeks us!
Jesus is praying for you!
Jesus said we will do greater works than He did!
Jesus desires to work through you today!
Jesus is preparing for a second resurrection!
Jesus is living in the past, present, and future!
None of us know Him as fully as we should, for Jesus is the mystery of the ages. Take the journey to knowing the full depth of Jesus with Dr. Jeremiah.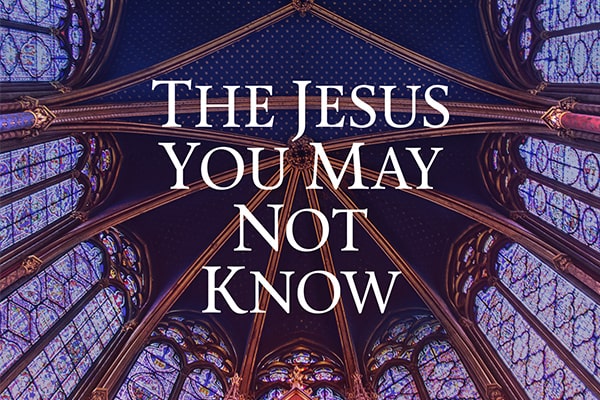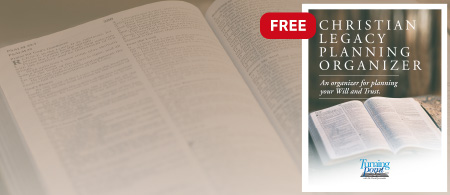 Christian Legacy Planning Organizer
Download Your Free Guide Today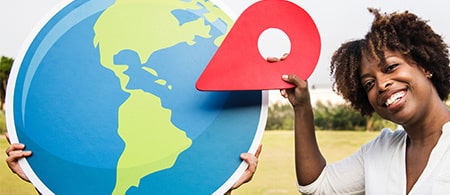 Find Turning Point Radio and Television on a Station Near You
Station Locator
Take the Promise Stand!
Request The Promise Code by O. S. Hawkins
Over 40 Years of Bible-Strong Teaching and So Much More!
Start Streaming TurningPoint+
TurningPoint+ features a huge Bible Strong library of content ready to stream. You will find unlimited access to an extensive audio and video content library—40 years of Bible Strong teaching (more than 1,000 hours!) available on all your favorite devices.
One of our most popular series is Revealing the Mysteries of Heaven. This 11-message series answers all your questions about our eternal destination—such as "won't heaven be boring?", "what about the children?", "what on earth is the Millennium?" and more!—and it provides instructions for how to get to heaven, too, so it is wonderful for non-believers who may want to know about heaven.
Revealing the Mysteries of Heaven is one of our most-requested teaching series—but you can watch and listen to it now, with no waiting, at TurningPoint+.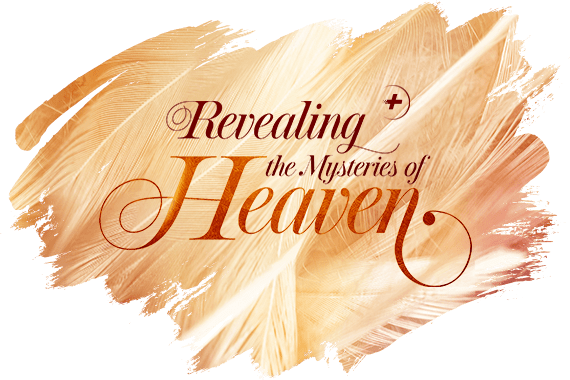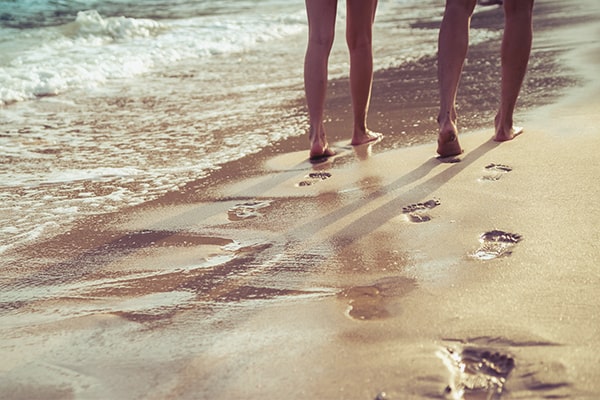 From This Point Forward by Dr. Jeremiah
Your Walk With God
If we live to 80, that's about 29,000 days. How do we spend the time? According to one study, we spend 26 years sleeping, 8 months laughing, 30 hours crying, 15 months exercising, 12 years at work, and 3 years posting updates on our social media sites. Men spend 3,000 hours shaving. We spend 27 months of our life in movie theaters and 9 full years watching television. More than a year of that time is spent on commercials.
The surveys didn't say how much time the average person spends in Bible study and prayer, but for followers of Christ it's a priority. The world around us says: "I'm here for a few years then perish forever, so I'd better eat, drink, and be merry." The Christian says: "God has stationed me on earth a few years to walk with Him, work for Him, and anticipate eternity with Him. I must redeem the time."
Our finest hours should be invested in our walk with God, but how do we practically achieve this goal?
Join Dr. David Jeremiah and Turning Point Ministries
Christian Conference Cruise to Alaska
You are invited to Dr. Jeremiah for seven exciting days at sea, experiencing the wonders of Alaska. This refreshing week will bring us face-to-face with some of the most impressive wonders of God's creation, like the awe-inspiring Glacier Bay or the mountains of Stephens Passage.
Most importantly, we will devote time daily to study God's Word and grow our faith. We will laugh, pray, and praise God together as we build lasting friendships and deepen our spiritual lives. In addition to daily Bible studies and David Jeremiah's preaching, you will hear testimonies from special guests Tony Dungy, James Brown, and Daniel Jeremiah. They will share unforgettable stories of their experiences working with the NFL that will inspire your faith.
Consider planning now for a spectacular week in one of the most breathtaking places on earth!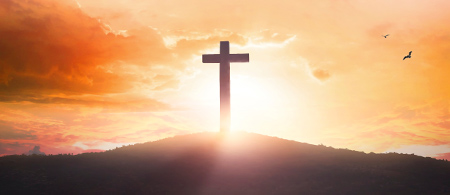 Do You Know God...Really?
Become a Christian Today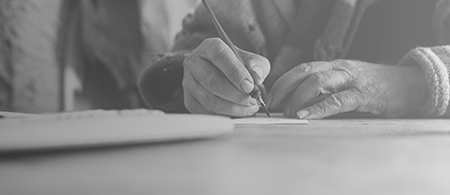 We Want to Hear From You!
Share Your Story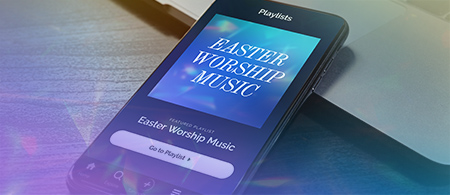 Songs to Fill Your Heart With Joy!
Easter Songs of Worship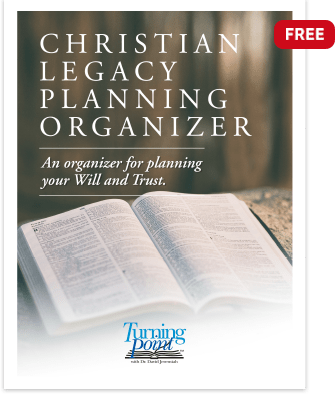 DOWNLOAD YOUR FREE LEGACY-PLANNING GUIDE
Christian Legacy Planning Organizer
We all enjoy planning for our family vacations and getaways with loved ones. However, how many of us spend more time planning a vacation than we do planning for the future? Probably most of us. Why? Because planning for a vacation is fun, exciting, and brimming with anticipation. Planning for our future seems to be a bit different since it can involve fear, confusion, and uncertainty. But, if you plan for your future legacy in an organized way, it can be just as simple as planning for that wonderful vacation that is so exciting. You just need to get started, and we want to help.
Begin the process of making plans that last by downloading your copy of Turning Point's free Christian Legacy Planning Organizer.
New From Airship Genesis
Invasion of Rocket Cove
Rocket Cove is under attack! When a mysterious ship appears over the Genesis Exploration Squad's hometown, the people of Rocket Cove are thrown into a panic. What is this mysterious ship? Who is piloting it? And what do they want?
When this invading ship starts moving around the town, affecting its residents in strange—and hilarious—ways, the questions only multiply. And just when the squad thinks the worst is over, a giant robot appears! It is up to the Genesis Exploration Squad to solve the mystery and move forward without fear against The Invasion of Rocket Cove.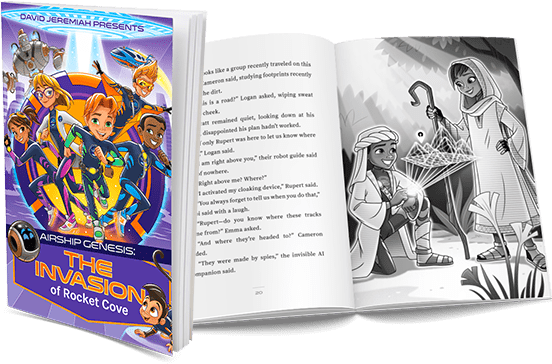 From Dr. David Jeremiah
Tour the Land of the Bible with Dr. David Jeremiah
After leading several trips to the land of the Bible, Israel has become one of my favorite places on earth. Donna and I are excited to return for another Turning Point Israel tour, March 19-29, 2019.
We'll visit historical places like:
Gethsemane
The Sea of Galilee
The Mount of Beatitudes
And more
I'll guide you through these sacred sites and others, teaching God's Word as we retrace our Savior's steps. Imagine seeing the same landscape Jesus saw, being baptized in the Jordan River, or singing at the Garden Tomb in Jerusalem.
These life experiences will change you forever.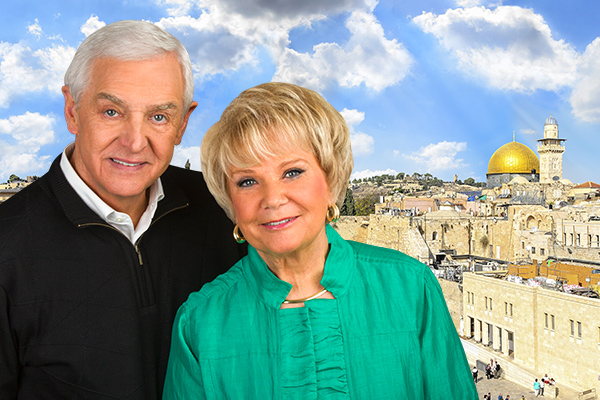 THANK YOU FOR YOUR SUPPORT OF OUR GOD-GIVEN MISSION:
Delivering the unchanging Word of God to an ever-changing world.