Today's Devotional:
Dec. 8
Christ's Commands
Democracy is rule by many; oligarchy is rule by a few; autocracy is rule by one; anarchy is rule by none. Anarchy usually arises as a temporary, chaotic result of the collapse of some form of government—and is usually replaced by order and authority of some kind.

Send me Dr. Jeremiah's Devotionals
Sign Me Up »
Please enter a valid email address
You've been successfully signed up!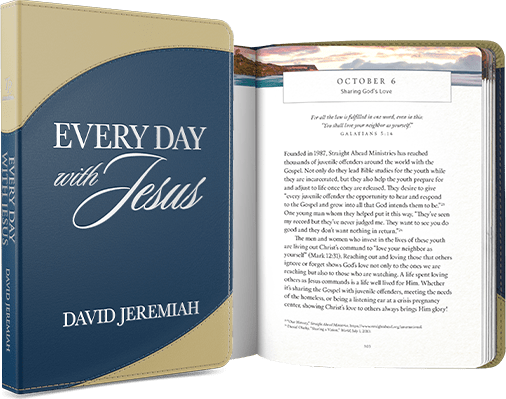 Every Day With Jesus
The 2022 Turning Point Leather Devotional
One of Turning Point's most popular resources every year, the annual 365-day devotional is hot off the presses—and you are encouraged to consider this your meeting invitation to spend every day with Jesus.
You—and the world—have been through a lot this past year. Each day seemingly filled with yet another heaping dose of uncertainty. But one thing we can be sure of: Jesus is in charge!
His Word will sustain us. His Spirit will revive us. His angels will watch over us. And His plans will unfold as He has decreed them. His promises are as certain as His character, and His presence is as sure as sunshine.
Music, Merriment, Meaning, and More!
Home for Christmas Channel
This year David Jeremiah and Turning Point Ministries want to cut through the confusion and deliver the spirit and message of Christmas to people everywhere, so we are bringing back by popular demand the Home for Christmas channel.
Fill your season with music, carols, pageants, laughter, Scripture, inspirational Bible teaching, and more. You can enjoy these complementary resources on your phone, in your car, at home, or anywhere else you feel needs a little Christmas. No matter who you are, or where you'll celebrate, we hope Home for Christmas will make your spirits bright!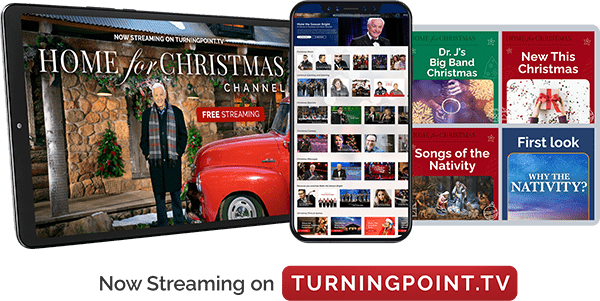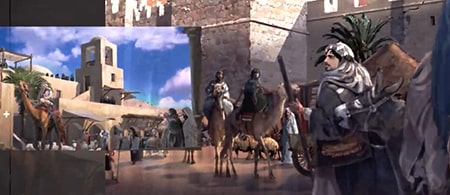 Exclusively on The Home for Christmas Channel
Why The Nativity? First Look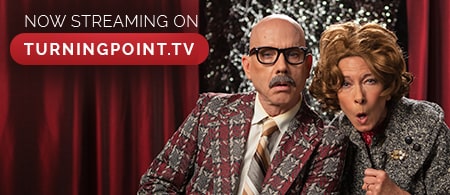 Watch Gus & Gladis, Jan & Dan & more!
Comedy From the SOS Estates!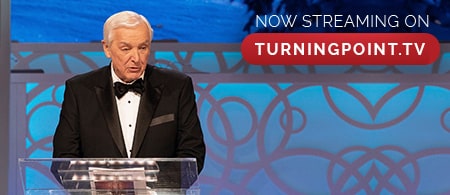 Celebrate the Reason for the Season
Powerful Christmas Messages From Dr. Jeremiah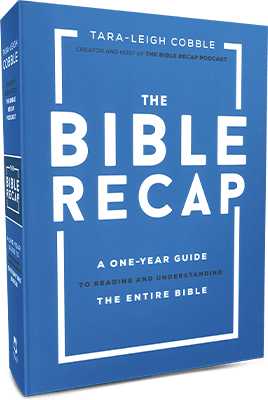 The Bible Recap
A Guide to Reading and Understanding the Entire Bible
An excellent addition to your daily quiet time, this simple-yet-comprehensive book offers a simple way to read through the entire Bible—and understand it—in 365 days.
The Bible Recap isn't a devotional, but a Bible study tool—offering a comprehensive overview of each book, organizing how the events of the Bible unfold verse-by-verse, and helping you read the Bible in a new way.
Once you've read each day's Bible chapters, you'll be able to turn to The Bible Recap to reinforce what you've learned and unpack passages you might find confusing or need more context to fully appreciate.
Share the Precious Gift of the Gospel
The Heart of Christmas Project
Many of us may not need very much this Christmas, but some people could really use these encouraging words found in Every Day With Jesus.
The Heart of Christmas Project will reach people who are in prison across the country and across the border. The project is simple: To send a paperback version of the Every Day With Jesus devotional to prisoners, in both English and Spanish, along with a plan of salvation and other faith-building materials. This will be something these prisoners can own—a precious gift that they don't have to give back or return to the library, a powerful tool that can launch and grow their connection with Jesus Christ every single day.
Your generosity will help us continue to share the Gospel so that there is no day where someone cannot meet Jesus through Turning Point, no day where they cannot access solid Bible teaching, no day where they cannot grow in faith.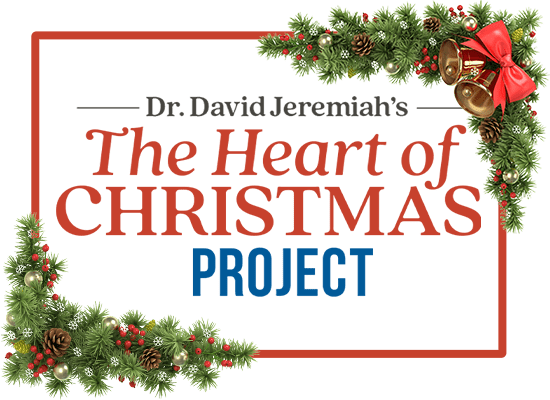 New this Year
Why the Nativity? First Look
Go behind the scenes for a 6-part miniseries about the production of Why the Nativity?, Turning Point's Christmas docudrama premiering during the Christmas season 2022. In pre-production since 2020 and filming in early 2022, Why the Nativity? is slated to be Turning Point Production's biggest project to date.
Listen to a special interview with Dr. Jeremiah as he explains the "why" behind Why the Nativity? This first look is loaded with sneak-previews of the set-building shop, costume preparation, special interviews with key people, and even offers two full tracks from the Why the Nativity? soundtrack.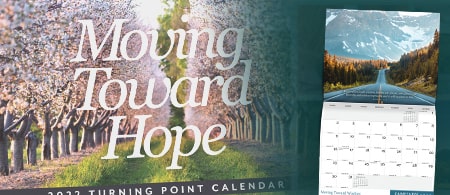 Available for a limited time
Turning Point's 2022 Calendar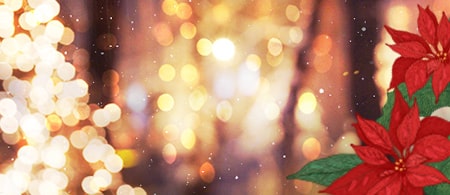 Keep Christ in Christmas
Focus on the Nativity, Not Society!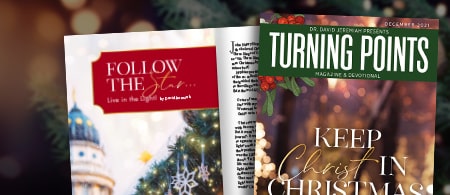 Turning Points Magazine & Devotional
Request Your Complimentary Subscription
The Home for Christmas Channel
The Pomp and Pageantry of Christmas
Back by popular demand, we bring the pomp and pageantry of Christmas to you. Enjoy the sights and sounds of the season with Turning Point's Broadway spectaculars, Make the Season Bright, and Make the Season Bright, Too! taped in December on Broadway in New York City.
Turning Point provides 24/7 Christmas music provided by some of your favorite singers. Choose from more than twenty unique Christmas playlists, and create a personal playlist—your soundtrack to the season.
The Reason for the Season takes His rightful place on the Home for Christmas Channel as we present an array of beloved Christmas messages by Dr. David Jeremiah.
New Adventures on the Home for Christmas Channel
It's Christmas, Once Again, at the SOS Estates
What's a good remedy for a year gone wrong? Laughter! And lots of it. Visit the online Home for Christmas Channel to see what the couples of SOS Estates are up to this holiday season.
Christmas Balderdash with Dan & Jan
Christmas Curmudgeons with Gus & Gladys
Fa La La Fitness with Blanche & Buzz
New-Fangled Christmas with Phil & Phyllis
Kinfolk for Christmas with Dwayne & Peanut
It's Just Not Right with Sky & Meadow
Oops Reel! From Christmas, Once Again
Freebie Christmas Gift List from the Couples of the SOS Estates
Together We Can Reach the World
Partner with us to Launch 2022
God has called Turning Point to the task of delivering the unchanging Word of God to an ever-changing world. By His grace and with the generous support of friends like you, we are answering that call. More people than ever can find Christ every day through Turning Point, via television and radio and online channels.
Dr. Jeremiah has never had a greater sense of urgency about the importance of communicating the Word of God, pointing the lost to Christ, and strengthening believers' faith in an increasingly complex world.
Our Turning Point family has a rich tradition of generosity at this time of year. Today, we hope you will participate in this tradition. It is important. We need to finish the year strong. If every friend of Turning Point does whatever they can, we will cross the line into 2022 at full power to the glory of God!
Learn More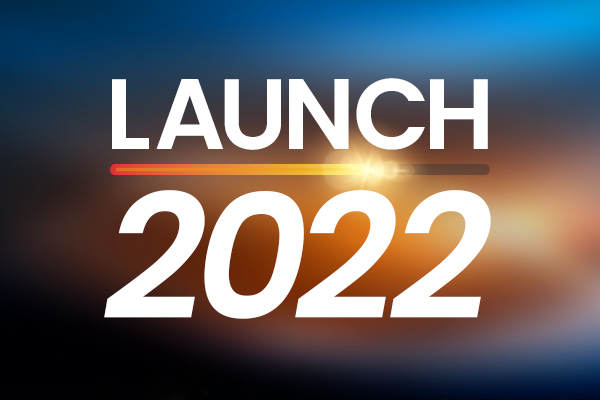 Dr. David Jeremiah's Knowing Set
Study God the Father and God the Son
God the Father is often thought to be aloof, distant, and unknowable. At the same time, society tends to portray His Son, Jesus, as "lowly, meek, and mild" with no thought to His power and sovereignty over creation. Don't settle for popular opinion! Join David Jeremiah on a quest to discover what the Bible really says about our heavenly Father and His Son Jesus Christ. God has revealed aspects of Himself in nature and Scripture so that we can discern the truth about who He is.
You can know more about God than you do, and you can be closer to Him than you are. Request the Knowing Set and prepare to challenge your assumptions about your heavenly Father and His Son. They love you and long to be known by you!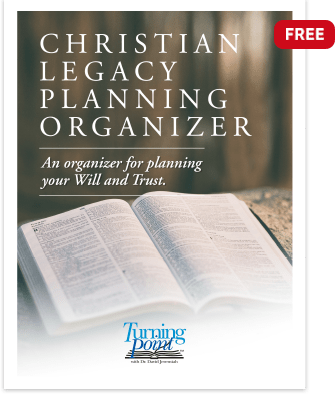 DOWNLOAD YOUR FREE LEGACY-PLANNING GUIDE
Christian Legacy Planning Organizer
We all enjoy planning for our family vacations and getaways with loved ones. However, how many of us spend more time planning a vacation than we do planning for the future? Probably most of us. Why? Because planning for a vacation is fun, exciting, and brimming with anticipation. Planning for our future seems to be a bit different since it can involve fear, confusion, and uncertainty. But, if you plan for your future legacy in an organized way, it can be just as simple as planning for that wonderful vacation that is so exciting. You just need to get started, and we want to help.
Begin the process of making plans that last by downloading your copy of Turning Point's free Christian Legacy Planning Organizer.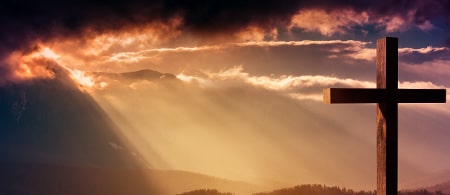 Discover Hope—Find Renewal
Become a Christian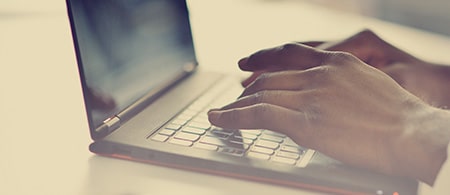 Has Turning Point Made a Difference in Your Life?
Write to Us!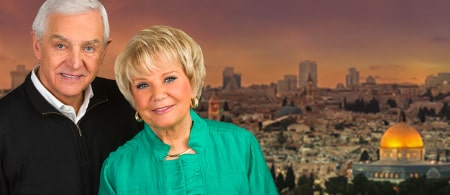 Step Into Scripture With David Jeremiah
2022 Holy Land Tour
From this Point Forward
Humility
Have you ever celebrated a holiday named Memas?
Some people observe it every December 25. For them, the Christ of Christmas has been replaced by a Me-centered worldview. This is a celebrity generation in which everyone wants little flashes of fame and fortune. In fact, many couples spend thousands of dollars on their wedding preparations because they desire to experience a day with the glamour enjoyed by celebrities.
Even Christmas has been affected; and if we aren't careful, it becomes about us—our schedules, our diets, our budgets, our wish lists, our time off, our vacation, our parking spaces, our gifts to enjoy or return.
I love the trappings of Christmas as much as anyone; but the truths of Christmas trump the trappings of Christmas, and too many people get trapped in the trappings and forget the truth. How can we enjoy Christmas if we're the reason for the season?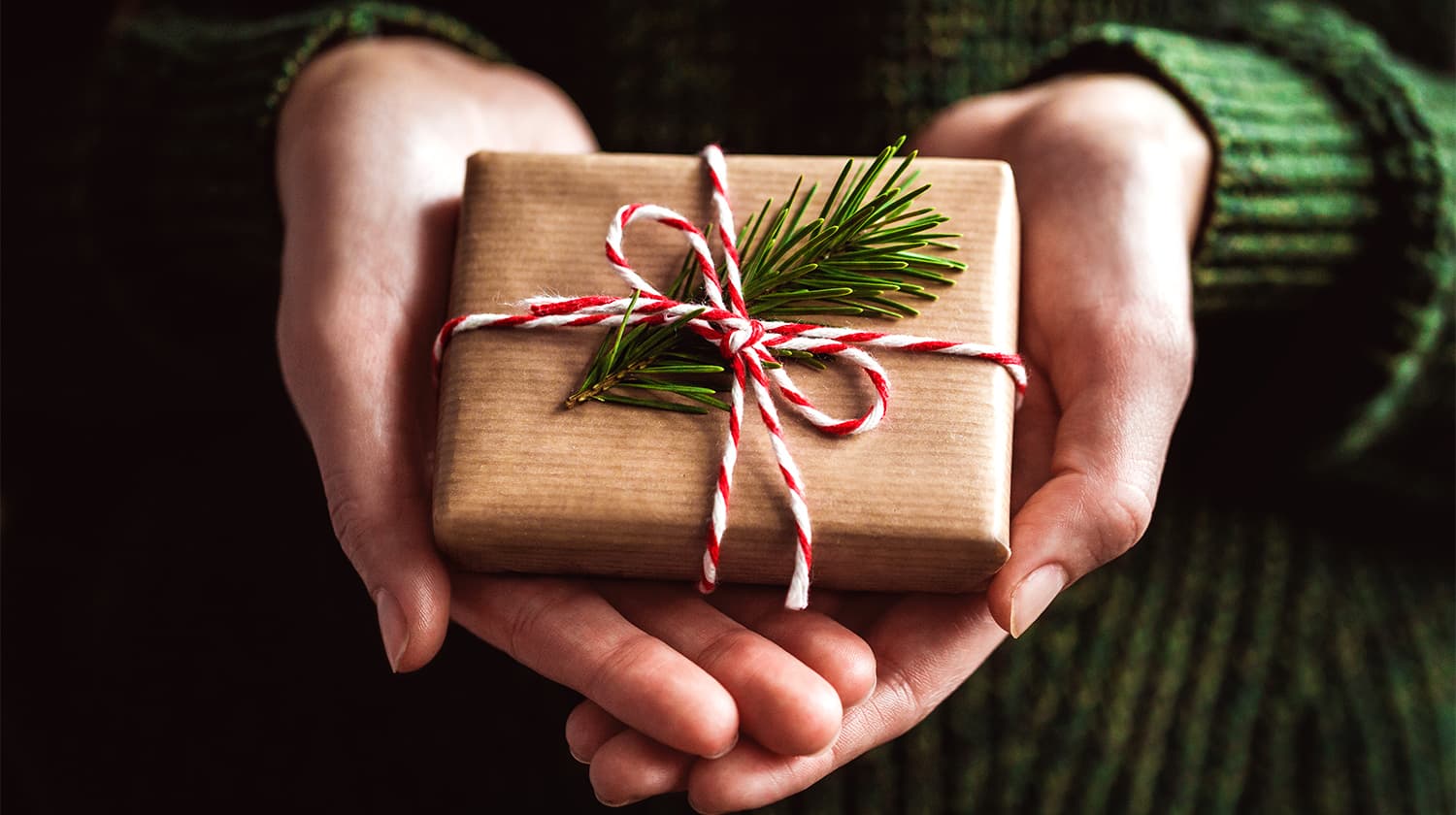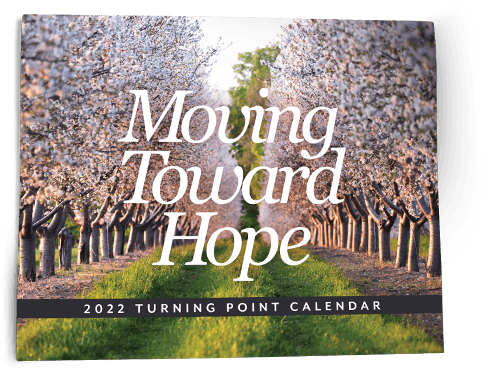 Available for a Limited Time
Turning Point's 2022 Calendar
As time passes, the anxiety caused by unexpected events may slip unforeseen into our daily lives. How do we prevent that from happening? By keeping our thoughts on the unfailing promises of God. Let's begin 2022 by putting the past year behind us and turning toward hope.
This new calendar, Moving Toward Hope, is designed to help you focus on the promises of God. Featuring beautiful panoramas of settings in nature, it will provide an ongoing reminder that no matter what we may face in the world, our hope rests in God. Each month features an inspirational theme and correlating Scripture, as well as a daily Bible reading plan, which will guide you through the entire Bible in the coming year.
THE NEWEST PROPHECY TEACHING FROM DAVID JEREMIAH
Where Do We Go From Here?
Discover how future prophetic events are already casting their shadow across today's world and culture, leading to many of the problems we are witnessing right outside our doors.
Where Do We Go From Here? is different from any prophecy book that Dr. Jeremiah has written previously. In each of his ten chapters, Dr. Jeremiah explores a prophecy that is playing out in part or in full, linking biblical prophecy with current trends. As you read, you'll discover what exactly is going on, how each topic impacts your life, and—most importantly—what you are to do as a believer and how to navigate each troubling sign playing out in today's world.
Let Dr. Jeremiah be your guide, Bible teacher, and pastor as you thread your way through problems that Jesus predicted—precursors of the Tribulation—and learn how to do the next right thing.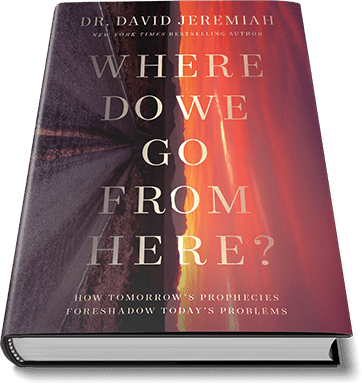 New From Airship Genesis
Invasion of Rocket Cove
Rocket Cove is under attack! When a mysterious ship appears over the Genesis Exploration Squad's hometown, the people of Rocket Cove are thrown into a panic. What is this mysterious ship? Who is piloting it? And what do they want?
When this invading ship starts moving around the town, affecting its residents in strange—and hilarious—ways, the questions only multiply. And just when the squad thinks the worst is over, a giant robot appears! It is up to the Genesis Exploration Squad to solve the mystery and move forward without fear against The Invasion of Rocket Cove.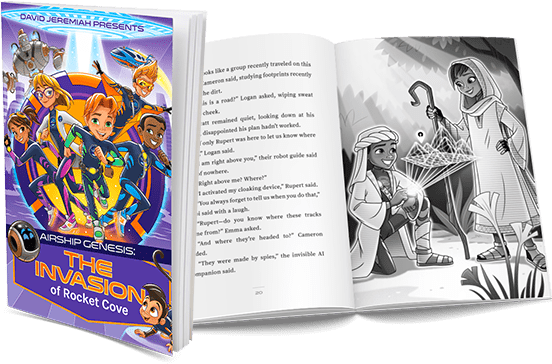 From Dr. David Jeremiah
Tour the Land of the Bible with Dr. David Jeremiah
After leading several trips to the land of the Bible, Israel has become one of my favorite places on earth. Donna and I are excited to return for another Turning Point Israel tour, March 19-29, 2019.
We'll visit historical places like:
Gethsemane
The Sea of Galilee
The Mount of Beatitudes
And more
I'll guide you through these sacred sites and others, teaching God's Word as we retrace our Savior's steps. Imagine seeing the same landscape Jesus saw, being baptized in the Jordan River, or singing at the Garden Tomb in Jerusalem.
These life experiences will change you forever.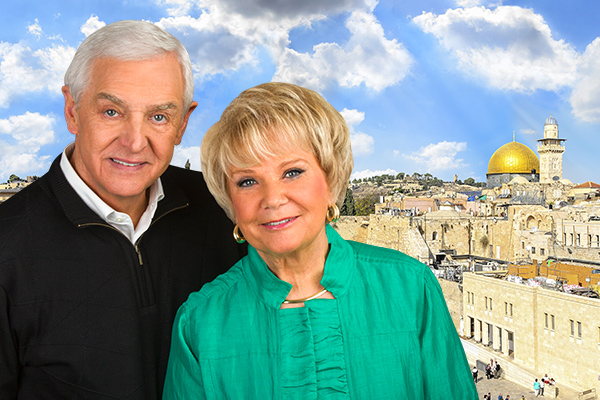 THANK YOU FOR YOUR SUPPORT OF OUR GOD-GIVEN MISSION:
Delivering the unchanging Word of God to an ever-changing world.