David Jeremiah LIVE has been postponed. Learn More »
Today's Devotional:
Oct. 4
Our Glorious Hope
Scottish Presbyterian Robert Baillie learned in 1684 that he would be hanged for his faith, then drawn and quartered. Referring to Philippians 3:20-21, Baillie replied: "They may hack and hew my body as they please, but I know assuredly nothing will be lost, but that all these my members shall be wonderfully gathered and made like Christ's glorious body."

Send me Dr. Jeremiah's Devotionals
Sign Me Up »
Please enter a valid email address
You've been successfully signed up!
31 Ways to be Rapture Ready
The Great Disappearance
In Dr. Jeremiah's latest prophecy book, The Great Disappearance: 31 Ways to Be Rapture Ready, he examines the next event on God's prophetic timetable, the Rapture. This is not a book of doom and gloom or a sensational read about setting dates, but one of hope and joy as we see the promise of God's plan unfold all around us and grasp the power of the prophetic text surrounding the Rapture.
Calling this "prophecy motivation," these 31 easy-to-read short chapters will inspire you to live boldly and expectantly in today's world.
When you order The Great Disappearance: 31 Ways to Be Rapture Ready prior to the worldwide release date, you will also receive a bonus gift, Preparing for the Moment Action Guide. In this downloadable resource, Dr. Jeremiah presents ten specific actions the Christian should be taking as we wait for the Lord's return.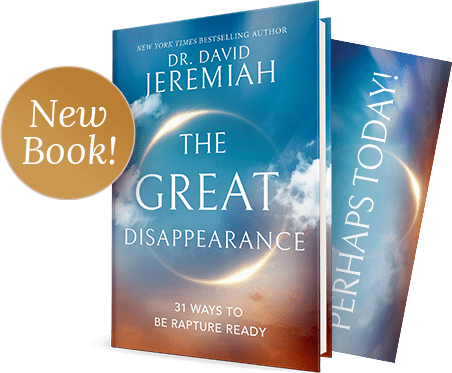 View Rapture Pre-Enactment Videos and so Much More!
PERHAPS TODAY
Get ready for an immersive experience with the PERHAPS TODAY Rapture Pre-Enactment videos that delve into the much-anticipated, mysterious event—the Rapture. These films use realistic footage to depict what the sudden disappearance of faithful Christians could look like. Capturing the essence of this prophetic event from God's timeline, as ordinary moments are disrupted by unexpected vanishings. Filmed from various devices, the compelling footage is set to ignite curiosity and kindle discussion.
Rather than a mere spectacle, these videos are a spiritual expedition inviting you to unravel the truth of the Rapture through Scripture. This engaging outreach aims to draw more people to the Gospel's saving message while renewing believers' faith and anticipation for Christ's imminent return. So tune in, engage, and embark on this unique spiritual journey towards the salvation offered only in Jesus Christ.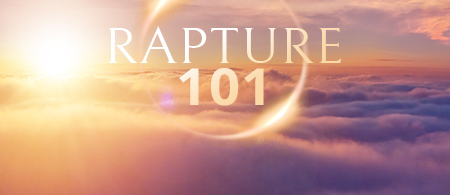 Gain Understanding Rapture 101
The Rapture—In the Words of Jesus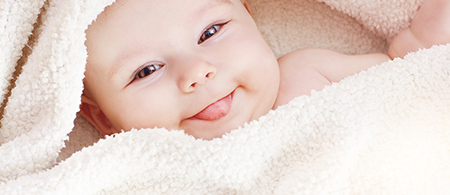 What Scrupture teaches us about children & the Rapture
Will Children Be Raptured?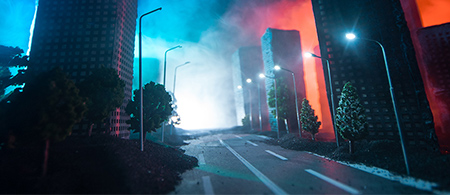 Download biblical answers to your questions
Discover Prophecy Q & A
Two Free Downloadable Resources From Dr. Jeremiah
Church & Small Group Outreach Kits
It couldn't be easier to download and use the array of resources we've thoughtfully prepared for you: two separate Outreach Kits, one for churches and one for small groups, to help you unpack the truth of the Lord's imminent return and share the Gospel with your community.
Discover profound biblical wisdom to equip, edify, and reach your community with Gospel this fall. Turning Point is making available two incredible resources that you can empower not only your small groups but your congregation and community to use to dive deep into an enlightening study about the Rapture this coming season. Drawn from the teachings of Jesus, these tools aim to inspire an urgency in all of us to reach out and share the Gospel.
The Rapture Ready Church Outreach Kit, packed with message series, full PowerPoint slides, social media posts, community outreach ideas, and more, ensures you can share the biblical truth seamlessly with your congregation. While the Small Group Outreach Kit, designed for intimate group settings, includes interactive videos, a leader's guide, and resourceful handouts to make your sessions engaging and productive.
Join the thousands of people who have already downloaded their kits today and prepare to embark on this incredible spiritual journey to ignite souls to the saving knowledge of Jesus Christ.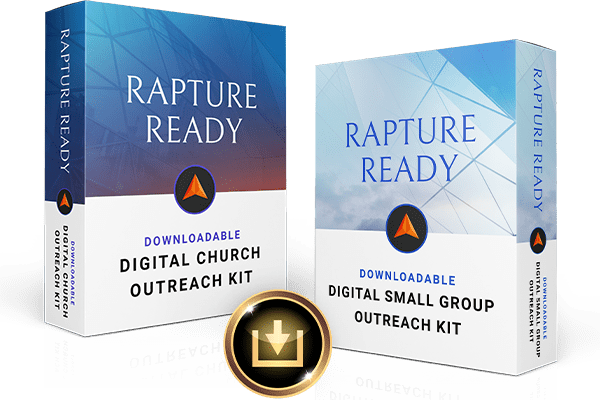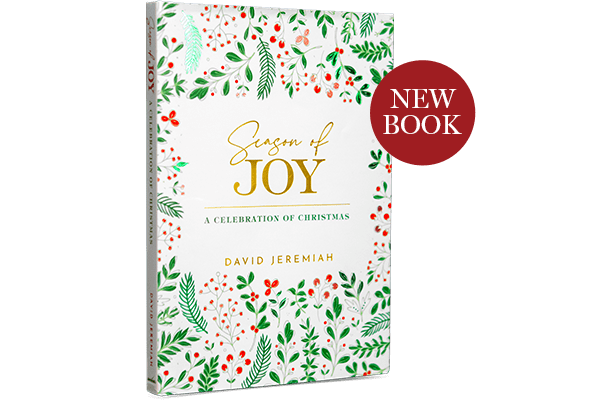 A Celebration of Christmas
Season of Joy by David Jeremiah
New from Dr. David Jeremiah, Season of Joy is a beautifully crafted book designed to help you unearth four transformative paths to a deeper spiritual bond with Jesus.
While Christmas is a treasured time to commemorate the birth of our Savior amidst loved ones, the bustling season often eclipses our joy. Yet, it doesn't have to be that way! This beautiful book, poised to be a holiday staple, offers you uplifting devotionals inspired by Christmas carols, biblical accounts of Jesus' birth, and more. These bits of wisdom will enliven your spirit as you navigate the festive season.
This Christmas, remember the reason for the season and keep Christ at the center of your celebrations. Request your copy of Season of Joy and get ready to be set aglow with the true Light of Christmas this year.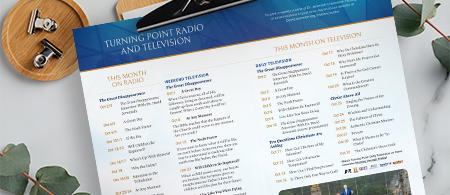 Don't Miss This Month's Teaching Series!
Free Printable Broadcast Schedule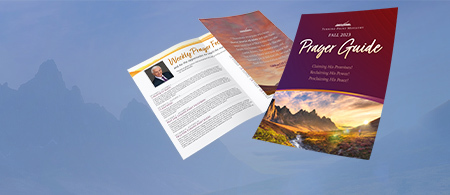 Partner with Turning Point this fall!
Download the 2023 Prayer Guide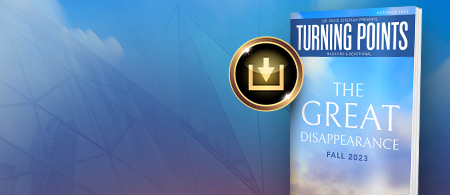 Request Your Free Subscription
Turning Points Magazine & Devotional
The Unchanging Promises of God
Turning Point Exclusive 2024 Calendar
Turning Point's 2024 calendar—The Unchanging Promises of God—illustrates the unfading, unfailing, relevant, and true assurance of God's enduring Word amidst a rapidly changing culture and increasing political and economic instability.
You'll be encouraged by the rock-solid promises of God's faithfulness, wisdom, blessings, grace, mercy and—best of all—love throughout the year. You'll find peace, renewal, and strength every day as you journey through the certain hope found in Scripture.
Our annual calendar is one of the most popular resources we produce and supplies are limited. Don't wait to order this stunning 14-month calendar today and be reminded daily that God's promises are unchanging in this season and every season to come!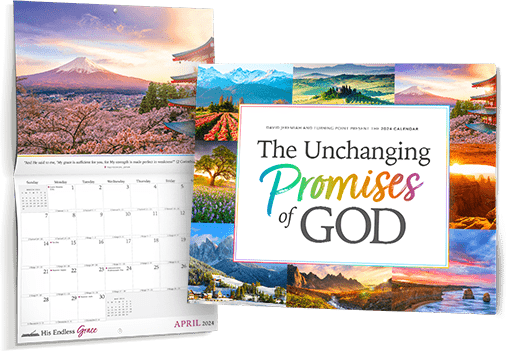 On Radio and Television
The Great Disappearance
Dr. David Jeremiah explains that if we pay attention, we can see the prophetic thread of Scripture being acted out in real time as we move ever closer to the next event on God's prophetic calendar. The Rapture fascinates us for so many reasons, not the least of which are the many questions it prompts:
Who will be Raptured?
When will it happen?
What about infants and small children who aren't yet old enough to choose belief?
How should we live as we await Christ's return?
Discover the answers to your vital questions when you join Dr. Jeremiah for this empowering teaching series!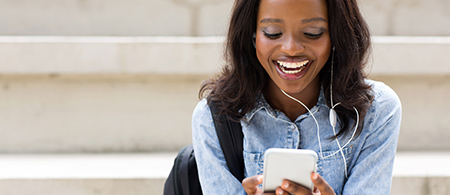 Encouragement delivered daily to your inbox
Free E-Devotionals from Dr. Jeremiah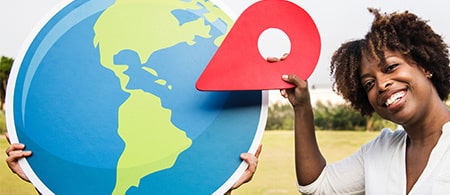 Find Turning Point Radio and Television on a Station Near You
Station Locator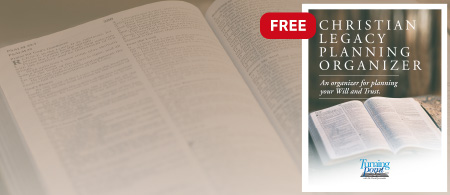 Christian Legacy Planning Organizer
Download Your Free Guide Today
From this Point Forward by Dr. Jeremiah
Perhaps Today Is the Day to Reach Out
Perhaps today is the day for you to reach out to someone you've been planning to win to the Lord. We tend to procrastinate in our efforts to win others, but the biblical writers stressed the urgency of today. We can't do tomorrow's work today any more than we can pass backward in time to reverse yesterday's failures. The Lord assigns our work in the present tense, distributes His grace in the present, and tells us, "Behold, now is the accepted time; behold, now is the day of salvation" (2 Corinthians 6:2).
When it comes to sharing your faith, you can decide right now to become more proactive. We're not responsible for results, but we are responsible for actions that can yield results. Call a friend today and invite them to church. I'd also like to suggest you "talk prophecy" with people, for that subject intrigues almost everyone. People want to know what the Bible says about the End Times, the Last Days, the state of the world, death, hell, and heaven.
While I believe Christians will be taken to heaven before the Tribulation erupts, we have a job to do until then. We're living in pre-apocalyptic times, and our greatest concern is for lost souls. Today is the day to reach them, for Christ may come for us before the next sunrise.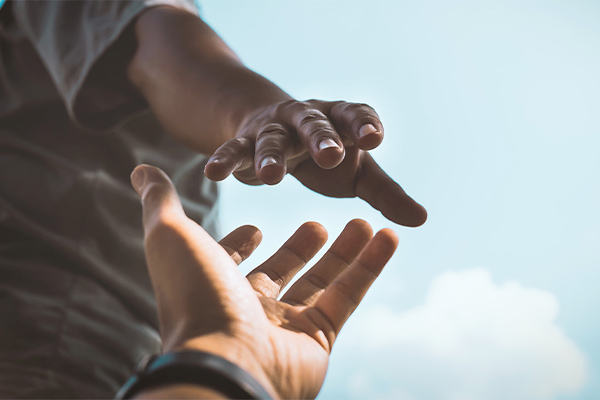 Mind Your Priorities
What Do You Think?
What is the human mind? Is it the brain or something different? While the Bible doesn't define the mind, it does contain the most important words ever spoken about the mind: "You shall love the Lord your God with...all your mind" (the words of Jesus in Matthew 22:37). While Jesus didn't define the mind, we know exactly what He means. We are to use our unique human ability to think, reason, and choose in ways that honor God.
The gifts of thought and choice are a part of our human resources, just like time, talent, treasure, and our physical body. And we are to be good stewards of those gifts.
In this series, Dr. Jeremiah studies the mind and together we will discover how our mind determines who we become; and learn the critical need for renewing the mind in order to be spiritually transformed.
Available to watch now on: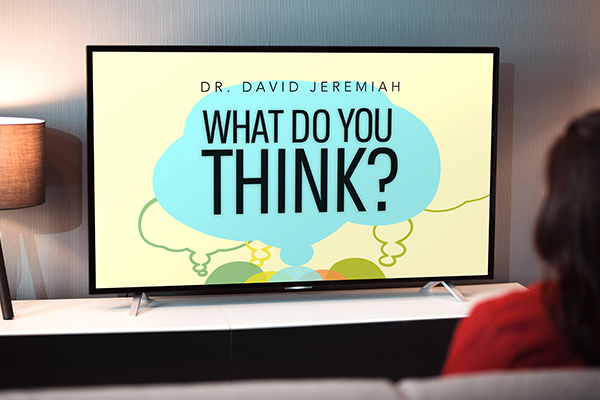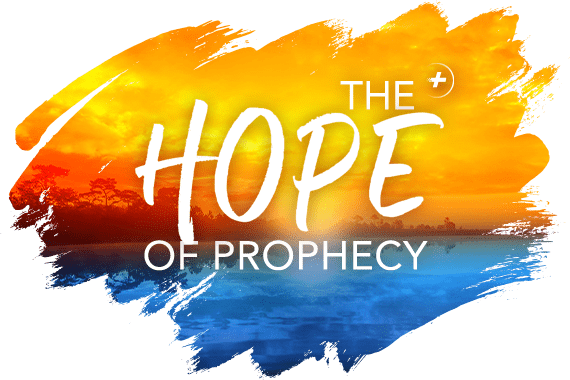 OVER 40 YEARS OF BIBLE STRONG TEACHING AND SO MUCH MORE!
The Hope of Prophecy
Celebrate over four decades of Bible Strong teaching with TurningPoint+, your ultimate streaming destination for engaging and enlightening content. Immerse yourself in a vast library of audio and video resources featuring more than 1,000 teachings—all readily available on your favorite devices.
Explore popular playlists such as "The Hope of Prophecy." Often, the word prophecy stirs images of fire and brimstone, but with so much Scripture dedicated to this topic, we find some of God's greatest promises to believers. Gain a biblical understanding of prophecy and experience new hope in God's plan for His people.
With a captivating array of teachings and soul-stirring messages, TurningPoint+ offers unparalleled access to timeless biblical wisdom. Unleash the power of Bible Strong teaching and venture into all the compelling series available when you start streaming TurningPoint+ today!
Watch Now on Turning Point Weekday Television
The Jesus You May Not Know
This study is not a recounting of Jesus' earthly life and ministry. It is not about what Jesus did. Dr. David Jeremiah takes you on an amazing journey into the very heart of Christ—not through a storybook of His life, but through an astonishing exploration of His character, His attributes, His spirit.
Did you know...
Jesus can be found in the Old Testament!
Jesus actively seeks us!
Jesus is praying for you!
Jesus said we will do greater works than He did!
Jesus desires to work through you today!
Jesus is preparing for a second resurrection!
Jesus is living in the past, present, and future!
None of us know Him as fully as we should, for Jesus is the mystery of the ages. Take the journey to knowing the full depth of Jesus with Dr. Jeremiah.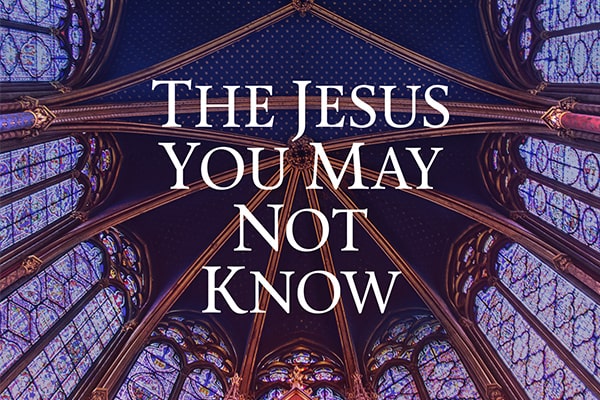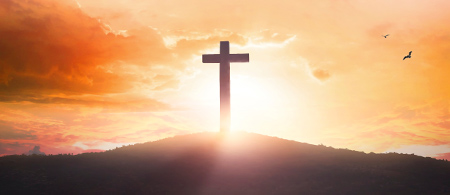 Do You Know God...Really?
Become a Christian Today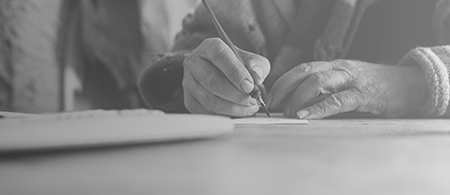 We Want to Hear From You!
Share Your Story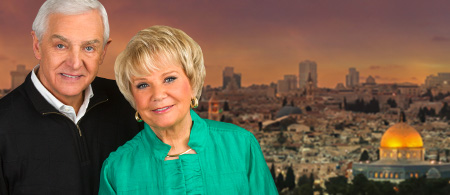 Join Us For an Inspirational Vacation
Travel With Turning Point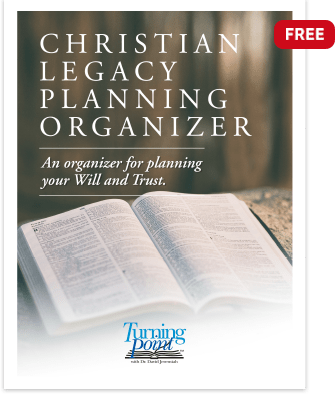 DOWNLOAD YOUR FREE LEGACY-PLANNING GUIDE
Christian Legacy Planning Organizer
We all enjoy planning for our family vacations and getaways with loved ones. However, how many of us spend more time planning a vacation than we do planning for the future? Probably most of us. Why? Because planning for a vacation is fun, exciting, and brimming with anticipation. Planning for our future seems to be a bit different since it can involve fear, confusion, and uncertainty. But, if you plan for your future legacy in an organized way, it can be just as simple as planning for that wonderful vacation that is so exciting. You just need to get started, and we want to help.
Begin the process of making plans that last by downloading your copy of Turning Point's free Christian Legacy Planning Organizer.
New From Airship Genesis
Invasion of Rocket Cove
Rocket Cove is under attack! When a mysterious ship appears over the Genesis Exploration Squad's hometown, the people of Rocket Cove are thrown into a panic. What is this mysterious ship? Who is piloting it? And what do they want?
When this invading ship starts moving around the town, affecting its residents in strange—and hilarious—ways, the questions only multiply. And just when the squad thinks the worst is over, a giant robot appears! It is up to the Genesis Exploration Squad to solve the mystery and move forward without fear against The Invasion of Rocket Cove.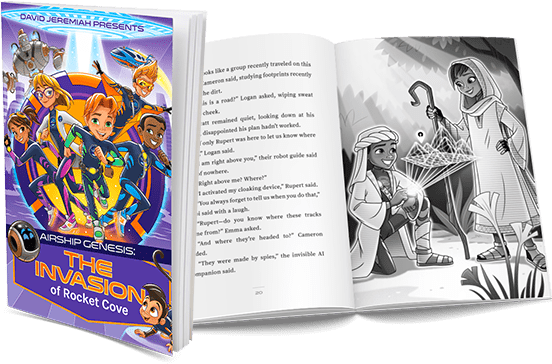 From Dr. David Jeremiah
Tour the Land of the Bible with Dr. David Jeremiah
After leading several trips to the land of the Bible, Israel has become one of my favorite places on earth. Donna and I are excited to return for another Turning Point Israel tour, March 19-29, 2019.
We'll visit historical places like:
Gethsemane
The Sea of Galilee
The Mount of Beatitudes
And more
I'll guide you through these sacred sites and others, teaching God's Word as we retrace our Savior's steps. Imagine seeing the same landscape Jesus saw, being baptized in the Jordan River, or singing at the Garden Tomb in Jerusalem.
These life experiences will change you forever.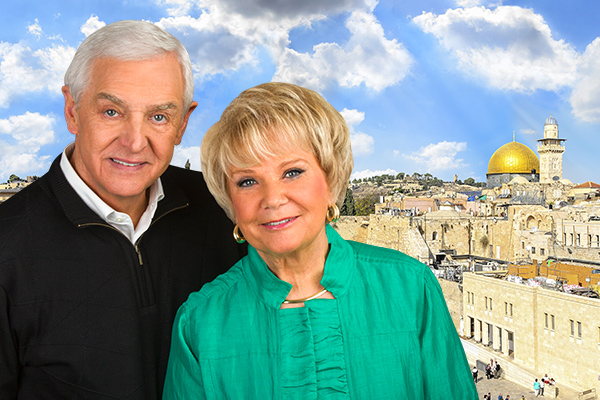 THANK YOU FOR YOUR SUPPORT OF OUR GOD-GIVEN MISSION:
Delivering the unchanging Word of God to an ever-changing world.