Today's Devotional:
Jul. 29
Words to Change By
A well-known Christian scholar told about sitting with a Jewish rabbi he met and listening to the rabbi recite passages from the Old Testament. Following along in the Hebrew text, the Christian scholar listened as the Jewish rabbi recited, from memory, the entire book of Psalms.

Send me Dr. Jeremiah's Devotionals
Sign Me Up »
Please enter a valid email address
You've been successfully signed up!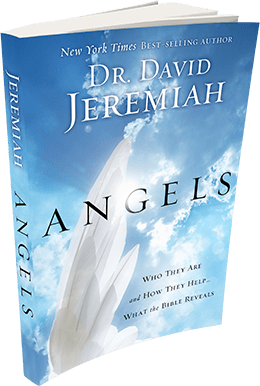 DR. DAVID JEREMIAH REVEALS THE REMARKABLE TRUTH
Angels—Who They Are and How They Help
Could you spot an angel in real life? There is an enormous amount of misinformation about angels in our culture today, but we can separate fact from fiction. The Word of God paints a detailed picture of the work of God's messengers as a critical link between God's people and their Heavenly Father. If you are one of God's people, angels are ministering to you as you read these words!
Studying angels will open your eyes to the supernatural forces at work all around us. It will draw you closer to God's power and majesty. Explore the Scriptures with Dr. David Jeremiah to unveil the remarkable truth about these agents of heaven and their involvement in our world.
LEARN TO STUDY THE BIBLE LIKE DR. DAVID JEREMIAH
Romans: The Written Word Journal
No doubt, you know the value of reading the Bible and listening to it. Perhaps you have even memorized portions of it. But have you ever written it down, word-for-word?
For many years, the first step in Dr. Jeremiah's weekly sermon preparation has included copying the central passage of Scripture word-for-word using pen and paper. This practice is rooted in one of God's commands to the ancient kings of Israel, and it has resulted in immeasurable blessings and insights in Dr. Jeremiah's own study time. Now he has created The Written Word journal to guide you through this practice and study God's Word more effectively.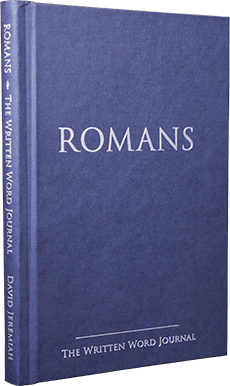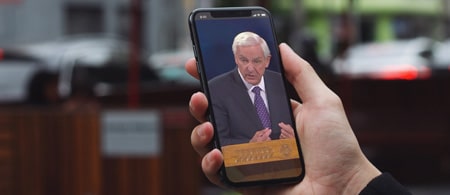 The Easiest Way to Watch and Listen
Download Our Free App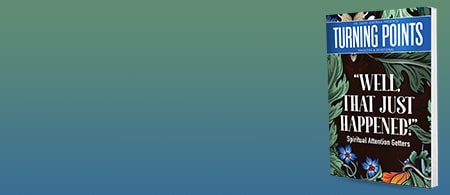 Turning Points Magazine & Devotional
Request Your Complimentary Subscription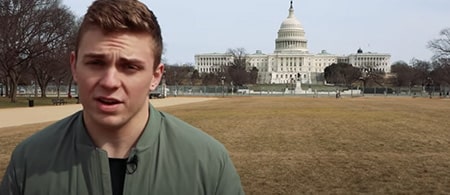 What Does Sacrifice Look Like Today?
PASSAGESTV for Young Adults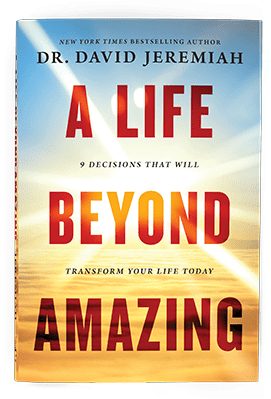 GOD WANTS MORE FOR YOU!
Live Life Beyond What You Think Is Possible
Each of us has just one life to live. What do you want yours to look like?
There are nine decisions that have the power to transform your life today. Through Scripture, you can discover how to thrive during the journey and experience a life of unimaginable blessings.
In A Life Beyond Amazing, Dr. Jeremiah explores what it means to become the people God wants us to be and explains how the Holy Spirit helps us develop these qualities in our lives.
BEHIND-THE-SCENES UPDATES
David Jeremiah's Why the Nativity?
Every year, millions of people around the globe celebrate Christmas. But do they understand the profound importance and authenticity of Jesus' birth?
Turning Point is partnering with Christians who have worked with major theme parks and blockbuster films to produce an innovative, cinematic presentation of the most pivotal moment in human history. By combining their visual storytelling with details from both Old and New Testaments, Dr. David Jeremiah will take you on a biblically accurate, Christ-centered, unforgettable journey through the wonders of Christmas.
This groundbreaking presentation of the Nativity will be accessible to millions of households through Turning Point's extensive line-up of television networks and digital platforms—and you can be a part of it!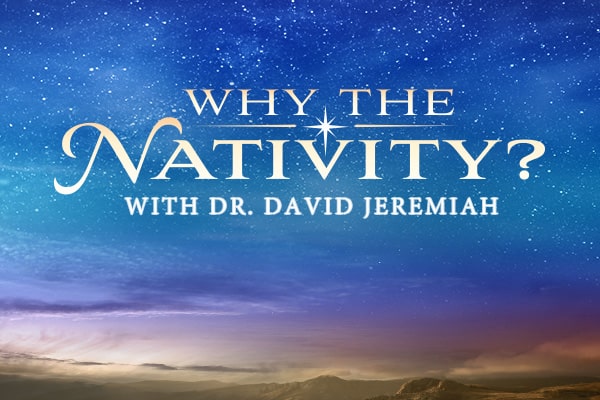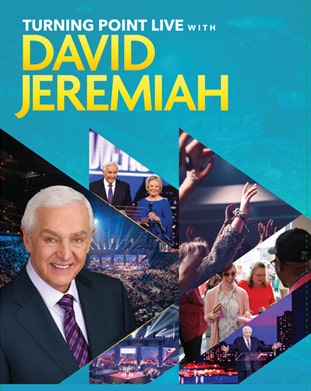 FREE TICKETS AVAILABLE NOW
Join David Jeremiah LIVE This Fall!
Come discover the unchanging Word of God and enjoy an exceptional experience delivered in a safe, healthy manner. To ensure your safety, we are working closely with venues and local authorities to follow all health and safety guidelines.
Joining Dr. Jeremiah for this powerful night of ministry are Michael Sanchez, David Michael Jeremiah, and musical guests soon to be announced. Dates and locations for the fall 2021 tour include:
October 5: TAMPA, FL
October 7: JACKSONVILLE, FL
October 26: HOUSTON, TX
October 28: FORT WORTH, TX
Join others from your community at these dynamic events with Dr. David Jeremiah!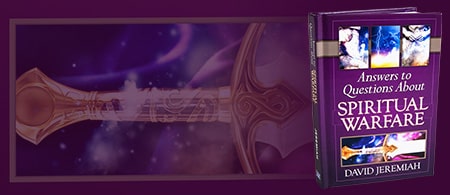 MORE THAN 70 SCRIPTURAL ANSWERS
Answers to Questions About Spiritual Warfare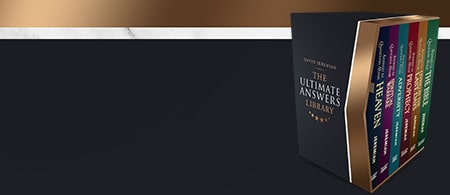 Ultimate Answers Library Box Set
David Jeremiah's Complete Q&A Series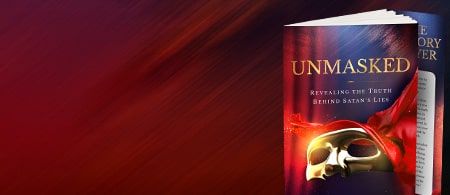 New in Spiritual Warfare
Unmasked...the Truth Behind Satan's Lies
YOUR DEFINITIVE GUIDE TO BIBLICAL PROPHECY
31 Undeniable Prophecies of the Apocalypse
The End Times. The Apocalypse. The Day of Judgment. Terms such as these are both fascinating and frightening. They point to key questions people have wrestled with for centuries, including:
What does the Bible tell us about the future?
How much can we understand about biblical prophecy and its application in our lives?
What signs and signals will precede the end of everything as we know it?
Which of those signs and signals have already come to pass, which are we experiencing now, and which are still to come?
Step boldly into the world of biblical prophecy with Dr. David Jeremiah's masterwork on the subject: The Book of Signs—31 Undeniable Prophecies of the Apocalypse.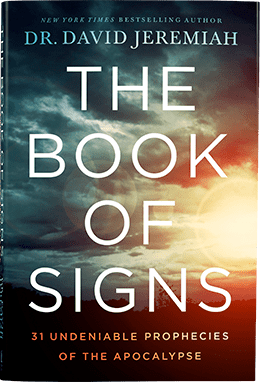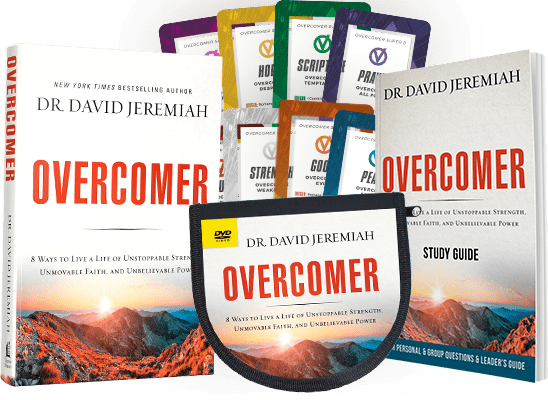 SUIT UP FOR VICTORY!
8 Ways to Live a Life of Strength, Faith, and Power
Are you ready to walk in victory each day? Are you ready to win this fight against fear? Are you ready to overcome the world in practice and not just in theory?
Dr. David Jeremiah wants to show you how.
In Overcomer, he presents strategies to overcome and defeat Satan's eight most common attacks. You will learn what it means to suit up in the believer's armor, described in Ephesians 6. Plus, you'll meet men and women who overcame their own adversity, so you can learn from and be inspired by their determination.
You no longer have to be defined by your trials; it's time to be defined by your victories!
DOWNLOAD YOUR FREE LEGACY-PLANNING GUIDE
Christian Legacy Planning Organizer
We all enjoy planning for our family vacations and getaways with loved ones. However, how many of us spend more time planning a vacation than we do planning for the future? Probably most of us. Why? Because planning for a vacation is fun, exciting, and brimming with anticipation. Planning for our future seems to be a bit different since it can involve fear, confusion, and uncertainty. But, if you plan for your future legacy in an organized way, it can be just as simple as planning for that wonderful vacation that is so exciting. You just need to get started, and we want to help.
Begin the process of making plans that last by downloading your copy of Turning Point's free Christian Legacy Planning Organizer.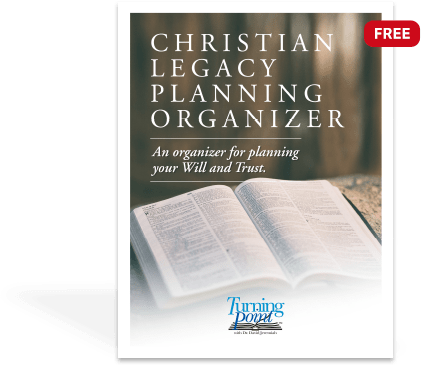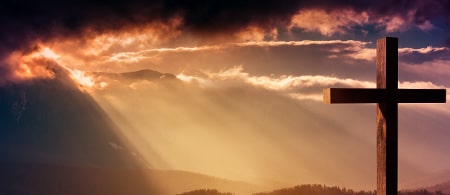 Foundations of the Faith
How to Become a Christian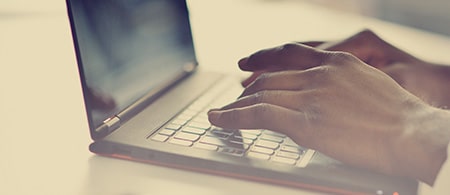 Has Turning Point Made a Difference in Your Life?
Share Your Story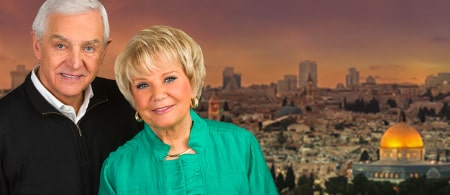 Join Us for an Inspirational Vacation
Travel With Turning Point
New From Airship Genesis
Invasion of Rocket Cove
Rocket Cove is under attack! When a mysterious ship appears over the Genesis Exploration Squad's hometown, the people of Rocket Cove are thrown into a panic. What is this mysterious ship? Who is piloting it? And what do they want?
When this invading ship starts moving around the town, affecting its residents in strange—and hilarious—ways, the questions only multiply. And just when the squad thinks the worst is over, a giant robot appears! It is up to the Genesis Exploration Squad to solve the mystery and move forward without fear against The Invasion of Rocket Cove.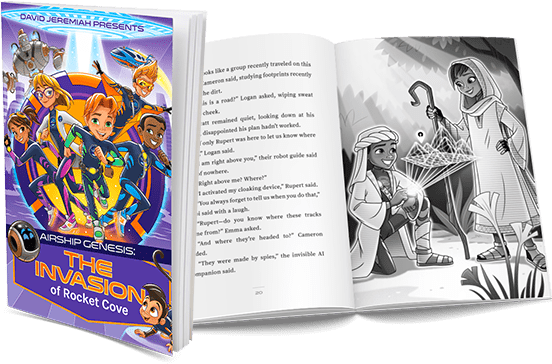 From Dr. David Jeremiah
Tour the Land of the Bible with Dr. David Jeremiah
After leading several trips to the land of the Bible, Israel has become one of my favorite places on earth. Donna and I are excited to return for another Turning Point Israel tour, March 19-29, 2019.
We'll visit historical places like:
Gethsemane
The Sea of Galilee
The Mount of Beatitudes
And more
I'll guide you through these sacred sites and others, teaching God's Word as we retrace our Savior's steps. Imagine seeing the same landscape Jesus saw, being baptized in the Jordan River, or singing at the Garden Tomb in Jerusalem.
These life experiences will change you forever.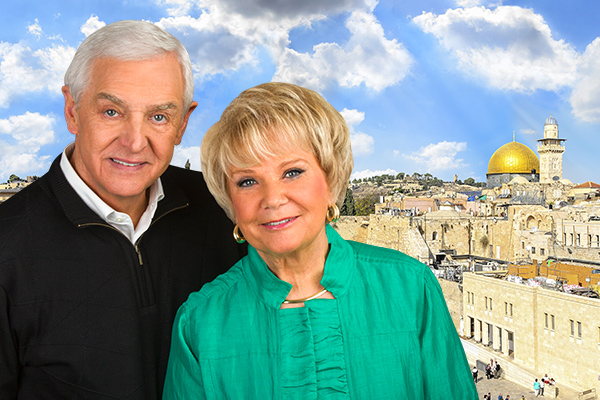 THANK YOU FOR YOUR SUPPORT OF OUR GOD-GIVEN MISSION:
Delivering the unchanging Word of God to an ever-changing world.