Today's Devotional:
Jun. 26
That Glorious Day
When the apostle Paul planted a church in Thessalonica, he had little time to establish the new believers in their faith. According to Acts 17:2, he was driven from town by a persecuting mob after two or three weeks of teaching. But evidently Paul left the Thessalonians with a deep belief in our Lord's return. They were so eager to learn more about the Second Coming that Paul wrote two letters to them—1 and 2 Thessalonians—answering questions and stoking their anticipation for the Lord's soon appearing in the clouds of glory.

Send me Dr. Jeremiah's Devotionals
Sign Me Up »
Please enter a valid email address
You've been successfully signed up!
You can win the Battle and Live Victoriously
Slaying the Giants in Your Life
Never again walk alone in weakness!
Overcome debilitating sin and temptation
Find practical strategies for abundant living
Prepare for battle in your daily walk
Examine real-life examples of biblical and contemporary "giant slayers"
Discover why this has consistently been one of Dr. Jeremiah's most popular teaching series!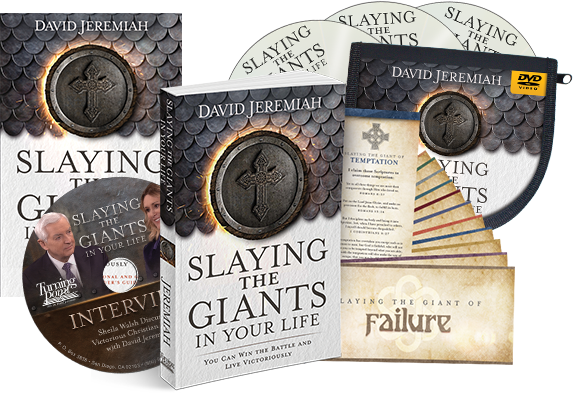 Watch Now
Becoming a "Giant" Slayer
SHEILA WALSH: Well, I have to say, I love this series. It's profound. It's very practical. Do you have just a final word that you would like to say?
DAVID JEREMIAH: Well, I want to tell you that the same thing God did for David, He wants to do for all of us. David came before the giant and he said to the giant, "You come to me in your own strength, but I come to You in the name of the Lord God of Israel." We can't face our giants, Sheila, in our own strength. That's the world's way. Our giants are probably not going to get solved at the secular counselor's office. But when we face our giants in the name of the Lord, in the power of His might, we can have the same victory that David had.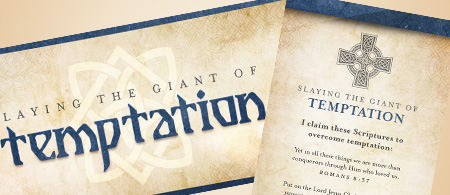 Free upon request
Giant Slayer Scripture Cards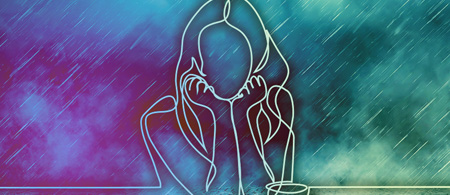 When you feel discouraged ... do THIS immediately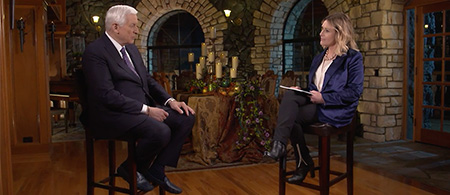 David Jeremiah and Sheila Walsh
Watch the Slaying the Giants Interview
From David Jeremiah
You can win the battle and live victoriously
This book is designed to help you stand against the giants that seek to destroy you. Through this teaching, you can learn to recognize and banish giants from the promised land of your life—and walk in victory!
You'll discover a biblical who's who of truth warriors that will ignite your faith!
Walk with the shepherd David as he encounters fear, guilt, and resentment.
Take courage from Nehemiah in his fight with discouragement.
Discover how the apostle Paul faced down the giants of loneliness and failure.
Learn battle tactics against worry and anger from none other than Christ Jesus Himself!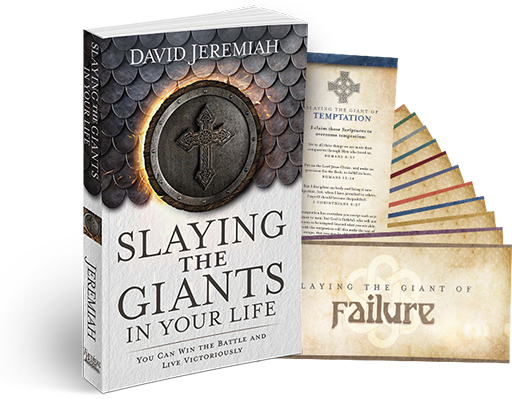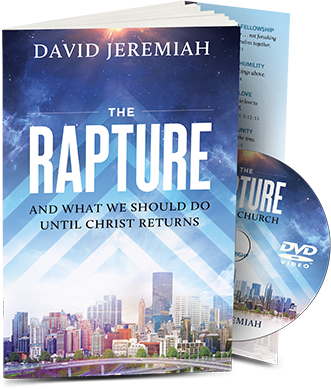 Handbook with David Jeremiah's Teaching on DVD!
The Rapture and What We Should Do Until Christ Returns
Ask yourself: "If Jesus returned today, what evidence would there be that I am doing my duty—doing the Master's business with what He has given me?"
This teaching DVD along with its powerful companion handbook highlights ten things every Christian should do until Christ returns.
You'll gain a clearer-than-ever view of the Rapture, the Millennium, the Tribulation, the Second Coming, and other prophetic events!
From Turning Point
Free Will Planning Guide
Creating a will can be an overwhelming process. Our team is here to help you complete the necessary steps to prepare your will in a stress-free and timely manner.
Our complimentary Will Planning Guide is a wonderful resource to get you started. It will make the process simpler, less expensive, and a comfort to your family, while fulfilling your desires to provide for friends and family.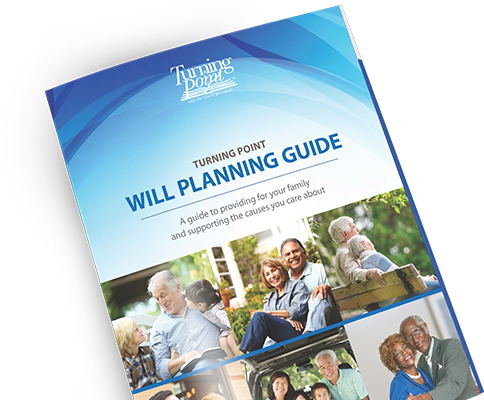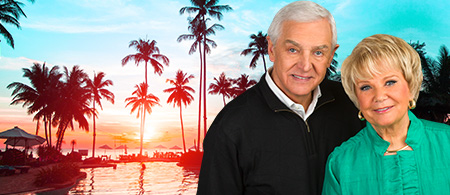 Where relaxation meets inspiration
Turning Point's 2020 Caribbean Cruise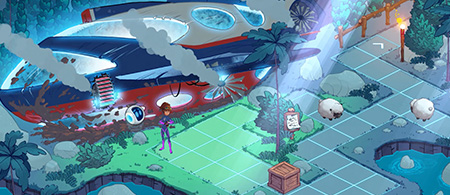 Coming Soon
Airship Genesis Mobile Game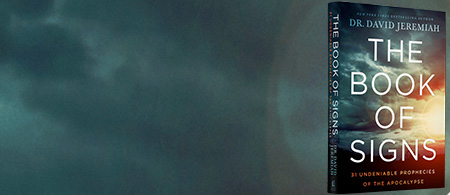 Powerful Prophecy Resource
The Book of Signs
Turning Points Devotional Magazine
Request David Jeremiah's monthly magazine
Each exclusive issue of Turning Points devotional magazine includes:
Thematic study focus
48 pages of life-changing reading
Relevant articles
Special features
Daily devotional readings
and much more!
Request your free subscription to Turning Points magazine today!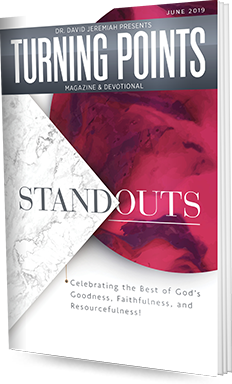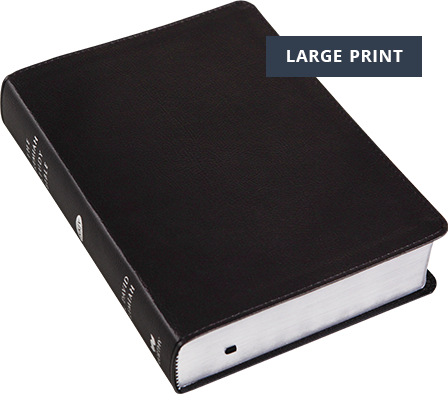 What it Says. What it Means. What it Means For You.
The Jeremiah Study Bible
Drawing on more than 40 years of study, Dr. David Jeremiah has compiled a legacy resource that will make an eternal impact for generations to come.
It is a great thing when God's Word is set free in a person's life. No one ever stays the same! With that in mind, The Jeremiah Study Bible focuses on three simple things: what the Bible says, what it means, and what it means for you. Comprehensive in scope yet easy to understand, The Jeremiah Study Bible is a 2,200-page, one-of-a-kind study tool designed to help you observe, interpret, and apply God's Word to your life.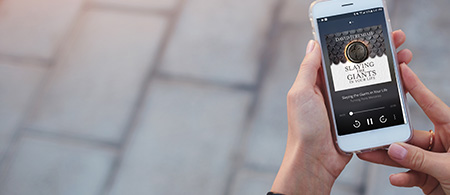 For Apple and Android Devices
The Official Turning Point Mobile App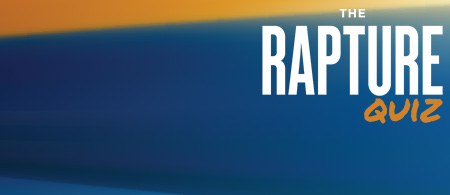 Test Your Knowledge
The Rapture Quiz: Fact or Fiction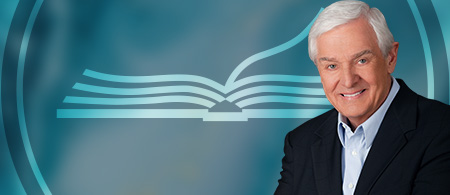 Let's See What God Does
Partner With David Jeremiah in Ministry
To God be the Glory!
Standout Moments in Turning Point's History
Standout moments! Souls saved! Lives transformed. Relationships healed. Believers strengthened! Turning Point can look back at some incredible milestones in our journey over the past 37 years and see how God has used standout programs, performances, people, and promises for His Glory.
Here are just a few things God has done through the ministry of Turning Point.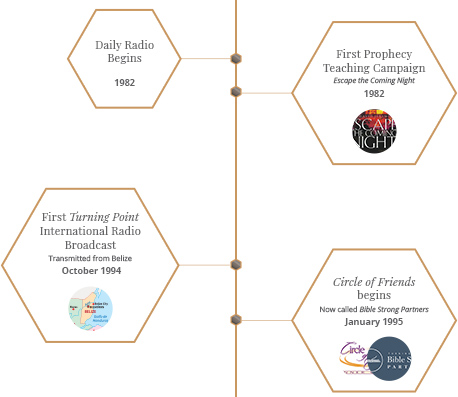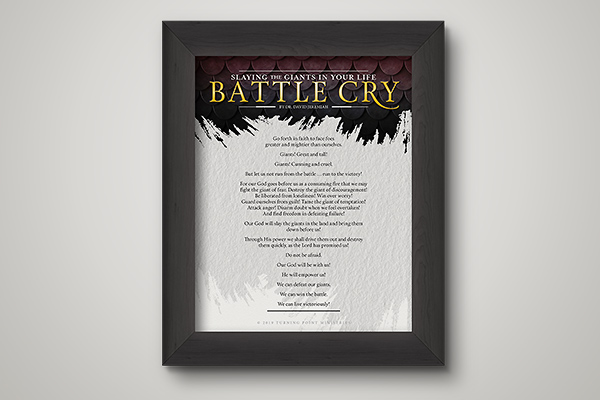 Free For Account Holders
Battle Cry
"Our God will slay the giants in the land and bring them down before us!
"Through His power we shall drive them out and destroy them quickly, as the Lord has promised us!
"Do not be afraid.
"Our God will be with us!
"He will ... "
Download this Battle Cry and display it prominently in your home or office. It will be a potent reminder of God's power to slay the most intimidating giants you face.
From Dr. David Jeremiah
Tour the Land of the Bible with Dr. David Jeremiah
After leading several trips to the land of the Bible, Israel has become one of my favorite places on earth. Donna and I are excited to return for another Turning Point Israel tour, March 19-29, 2019.
We'll visit historical places like:
Gethsemane
The Sea of Galilee
The Mount of Beatitudes
And more
I'll guide you through these sacred sites and others, teaching God's Word as we retrace our Savior's steps. Imagine seeing the same landscape Jesus saw, being baptized in the Jordan River, or singing at the Garden Tomb in Jerusalem.
These life experiences will change you forever.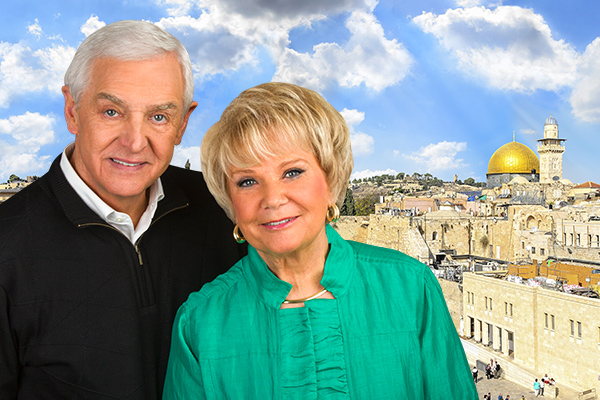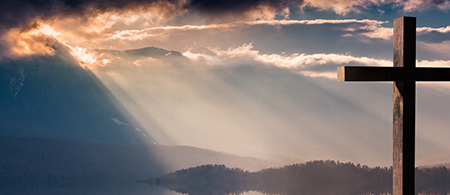 How to Become a Christian
Simple steps to a personal relationship with God
Station Locator
Find Turning Point Radio & Television on a station
near you »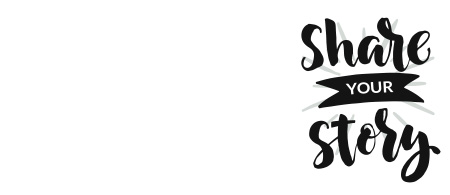 We want to hear from you!
Share Your Story
THANK YOU FOR YOUR SUPPORT OF OUR GOD-GIVEN MISSION:
Delivering the unchanging Word of God to an ever-changing world.