Today's Devotional:
Nov. 21
The Lips of a Child
Three-year-old Holland was arguing with her mom during bedtime. Finally, her mother, Mary Katherine Backstrom, tucked the girl in, saying firmly, "I love you, Holland, but not another word tonight. You are going to sleep now. I'm done fussing over stuffed animals." But Holland had one more thing to say: "Mommy, I forgive you." Mary Katherine didn't know Holland even knew the word forgive, so she asked what she meant. The girl said, "It means you were wrong, and I'm tired of being mad, and now I'm going to sleep and my heart won't have a tummy ache."

Send me Dr. Jeremiah's Devotionals
Sign Me Up »
Please enter a valid email address
You've been successfully signed up!
Are You Experiencing a Crisis?
Find God in the Most Unexpected Places
Disruptive moments are often divine appointments... a financial disaster, a relationship tragedy, job trouble, church conflict, shocking news headlines, a stock market slide, any sudden fork in the road. When the unexpected happens, we often discover something about God and ourselves—things we never understood before—and we grow in our faith! Find strength in the Psalms and David Jeremiah's personal story.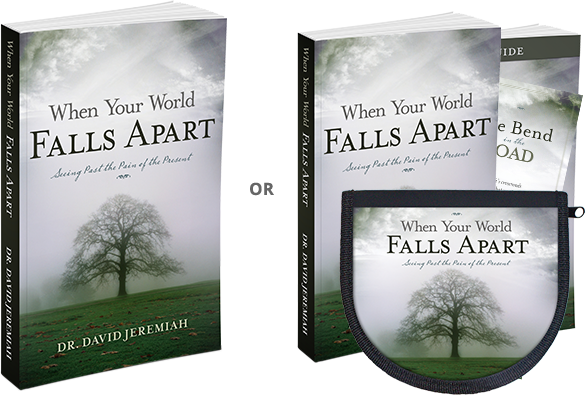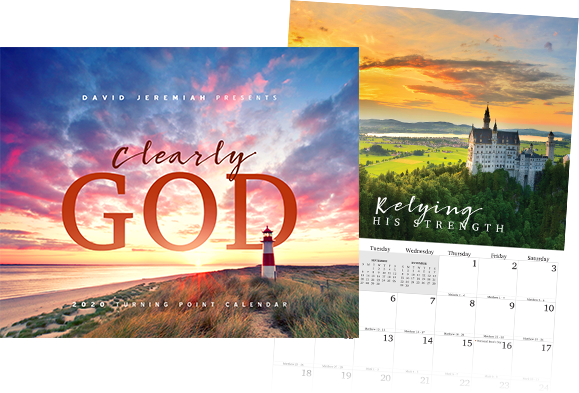 Available for a Limited Time
The Exclusive 2020 Turning Point Calendar
This giftable 14-month calendar is ready for you to display and use proudly in your home or workplace.
It features:
Inspiring Scriptures that will focus your thoughts on God's attributes each month
Magnificent images of God's creation
Notation of holidays and other special days
A daily plan to read through the Bible in a year
Holiday planning guides for Thanksgiving and Christmas 2019
Space to jot down appointments, birthdays, or special events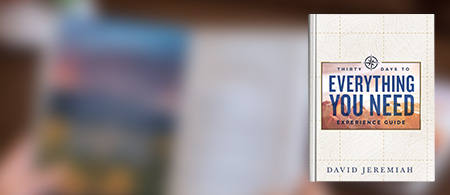 Thirty Days to Everything You Need Experience Guide
Step into spiritual growth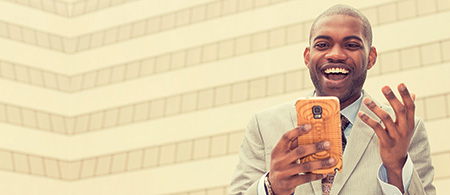 Receive our free e-devotionals
Encouragement delivered to your inbox daily!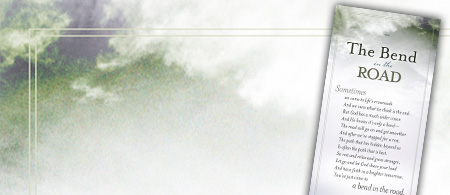 Have you reached a bend in the road?
Request your free bookmark
Relational Pressure, Time Pressure, Financial Pressure, Political Pressure...
Our World Is Full of Greater Pressures Than Ever Before
These pressures can weigh you down, but there's no need to feel ill-equipped for the journey of life. Help is at your fingertips—help that will give you everything you need to walk life's journey with resilience and strength. Second Peter 1:3-11 maps out a path that leads to spiritual and personal transformation, and David Jeremiah's Everything You Need series will guide you all the way from God's promise to His blessing.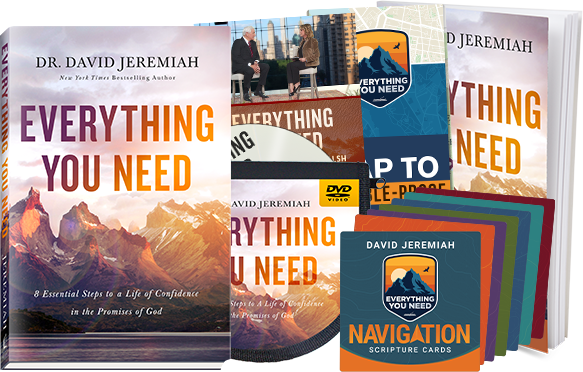 There's Still Time To Join
Stumble-Proof Living Online Challenge
Are you ready to grow spiritually? Accept the challenge and unpack all that God has given you. Join us as we explore the concepts found in 2 Peter 1, develop new habits, and pray through the steps that lead to a life of confidence in the promises of God. Not only will you grow spiritually, but you will also earn badges and prizes along the way!
Hurry! The challenge ends on November 24.
Free Trial Subscription
Turning Points Magazine and Devotional
With 48 informative pages, each issue of Turning Points includes a monthly study focus, original articles, daily devotionals, broadcast schedules, ministry updates, and more. The magazine is published in-house each month, and all content is based on Dr. Jeremiah's current television and radio series. It is one of the best ways to stay connected with the ministry of Turning Point.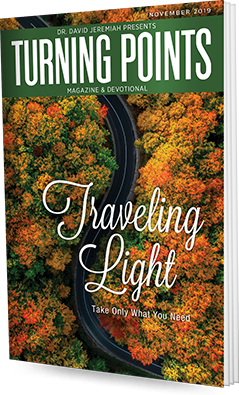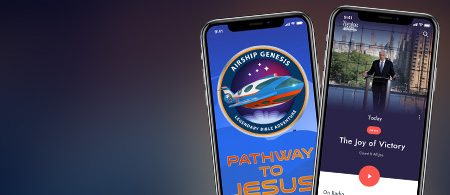 More than a million downloads
Get the Turning Point app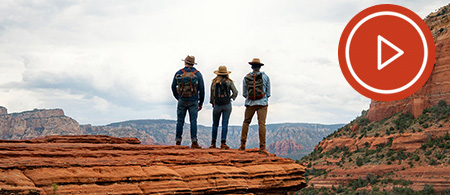 PASSAGES for young adults
Join the adventure!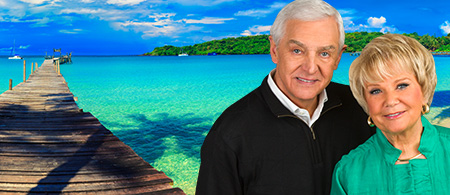 Discover the intersection of relaxation and inspiration
Vacation With Turning Point
From Turning Point
Provide for Your Family and Support Ongoing Ministry
Everyone wants their life to have substance—an enduring legacy. With proper planning, you can leave a legacy of love and care that lives on in the memory of family and friends. Let us show you how to update your estate plan with a will, make plans for your potential medical decisions, and enjoy the peace of mind that comes with knowing important decisions have been made to care for you and your loved ones.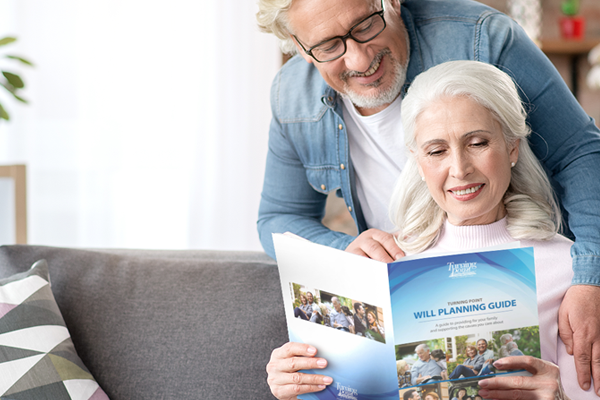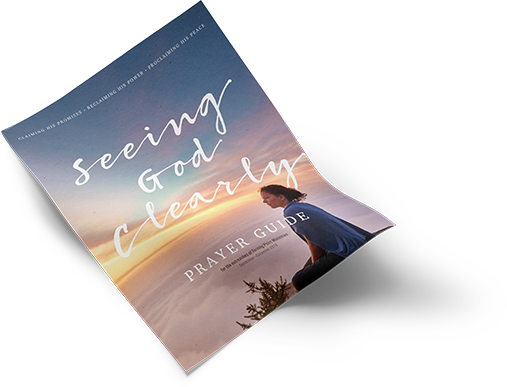 November 17 - 23
Proclaiming Week
Will you stand with Turning Point in focused prayer between now and Christmas? Let's pray and work and believe together, asking God to move in us and through us as never before.
"Dear Lord, we can do nothing without You. We will not find peace in the world until we look to You. We ask that you empower us to love, to serve, to teach, to pray, and to bring peace to this world. We proclaim the Word of God through Turning Point and throughout the world through solid Bible teaching on radio, television, and digital and print media. As we promise to stay dedicated to the spread of the Gospel, please meet the financial needs of Turning Point Ministries."
Pray With Us
Reaching Our Young People For Christ
Turning Point Launches Its First Multi-Generational Teaching Campaign
The Church is losing the next generation. In an age of custom-fit media, fast-paced lives, and shrinking church budgets, there is an urgent need to focus on the next generation—before they're lost to spiritual darkness. Find out how you can join us in taking three critically important action steps to reach future generations for Christ.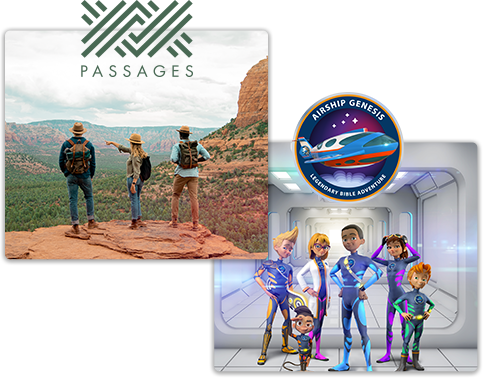 From Dr. David Jeremiah
Tour the Land of the Bible with Dr. David Jeremiah
After leading several trips to the land of the Bible, Israel has become one of my favorite places on earth. Donna and I are excited to return for another Turning Point Israel tour, March 19-29, 2019.
We'll visit historical places like:
Gethsemane
The Sea of Galilee
The Mount of Beatitudes
And more
I'll guide you through these sacred sites and others, teaching God's Word as we retrace our Savior's steps. Imagine seeing the same landscape Jesus saw, being baptized in the Jordan River, or singing at the Garden Tomb in Jerusalem.
These life experiences will change you forever.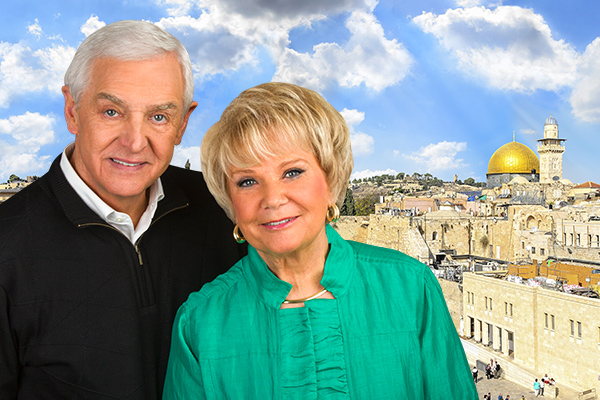 We want to hear from you
Share Your Story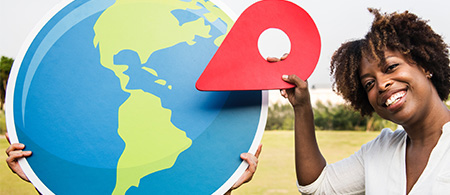 Station Locator
Find a TV or radio station near you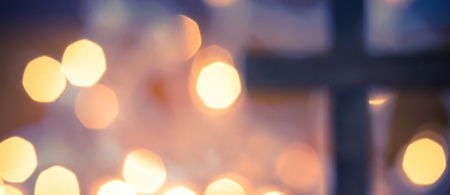 Do you know God... really?
Become a Christian Today
THANK YOU FOR YOUR SUPPORT OF OUR GOD-GIVEN MISSION:
Delivering the unchanging Word of God to an ever-changing world.