A New Year, a New Law, and a New Option for Giving >
A New Year, a New Law, and a New Option for Giving >
Today's Devotional:
Jan. 30
Fear Is a Liar
We all encounter circumstances in our life which cause us to experience fear. These could be mental, physical, or spiritual struggles. The characters in the Bible were no exception. They, too, experienced fear. Think of the disciples rowing on the Sea of Galilee or David battling against Goliath. Fear and the courage to conquer it are mentioned often in God's Word. But it is important to remember the role of faith in conquering fear.

Send me Dr. Jeremiah's Devotionals
Sign Me Up »
Please enter a valid email address
You've been successfully signed up!
Slaying the Giants in Your Life
Tap to Listen Now on Turning Point Radio
All of us have experienced some kind of fear. Are you afraid of heights or spiders? Maybe you've been told you have a serious disease or you fear getting cancer. As Christians, how should we handle our fears and other looming giants in our life?
In this series of messages, Dr. Jeremiah helps you discover how to recognize and banish the giants of fear, discouragement, loneliness, worry, guilt, anger, and others so you can live an abundant and victorious life.
With Foreword Written by Dr. David Jeremiah
Heaven Rules
Job worries. Deadline pressures. Deep regrets. Culture wars.
There will always be alarms screeching. But two simple words can calm our fears, comfort our hearts, and give us the courage to press on: Heaven Rules!
Using the biblical example of Daniel, as well as the stories of modern-day people living through their own challenging experiences, Heaven Rules reveals how recognizing God's sovereignty over our lives and our world can shield us from panic and give us renewed hope and perspective.
Inside this 256-page, hardback volume, you will find:
Nine chapters—each a reminder of God's personal, purposeful involvement in all that's taking place here on earth.
Appendix with the names, titles, and descriptions of God found in the book of Daniel.
Powerful encouragement—for you or a loved one—that even when we experience distress, we can find refuge by letting His peace rule in our heart.
TAKE COURAGE. TAKE COMFORT. OUR GOD IS IN CONTROL…when you request Heaven Rules today!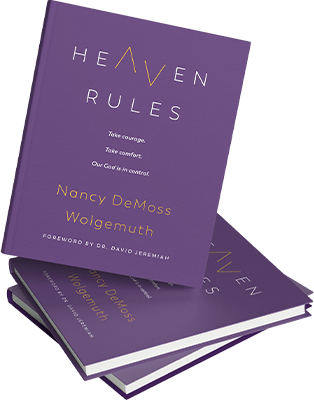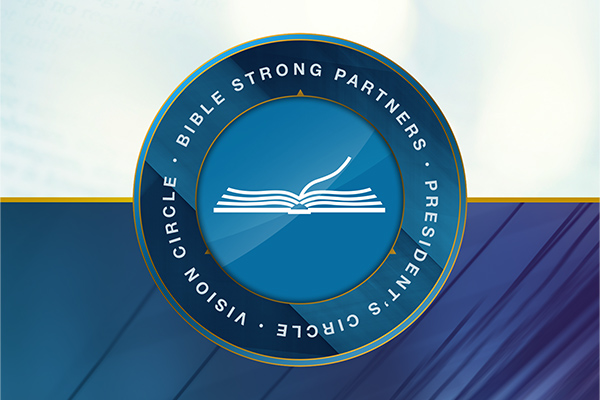 Partner with Turning Point in 2023
Together, We Are Bible Strong!
We believe the timeless Word of God is the ONLY thing that will turn the tide in our increasingly chaotic and confusing world. But to do so, His people—you and me—must live His Word and share His Word.
In other words, we must become: Bible Strong, together.
This is what Bible Strong Partnership with Turning Point is all about—becoming Bible Strong in our own lives by understanding what the Word of God says, means, and means for us...and inviting the world to become so, too, by producing a 24/7 Bible Strong ministry. Partnering with Turning Point enables you to lead people to Christ through our media and printed resources, multiplying our Bible teaching broadcasts, accumulating programming in new languages, presenting the Gospel across the globe, and strengthening the saints.
We invite you to join us in taking up this call through the global ministry outreach of Turning Point by partnering with us and committing to making a life-changing difference by delivering the unchanging Word of God to an ever-changing world!
The 2023 Turning Point Devotional
Moments With God
As the new year begins, determine to make time with God a priority in your life each day! Our 2023 devotional, Moments With God, is designed to help you do exactly that. Begin or end each day of the coming year by focusing your thoughts on our sovereign, loving, holy God. Allow your heart to be encouraged and strengthened as you discover more of God's character and care for His people.
Our lives are made up of moments, and how we use those moments greatly affects our life and the lives of others. The distractions of everyday life and the world around us threaten to occupy our minds every second of our day, often leading to anxiety and worry. But time in Scripture provides the strength and peace we need to make each moment count for eternity.
Make the most of your moments in 2023 by experiencing the power of God's Word for yourself with this beautiful devotional.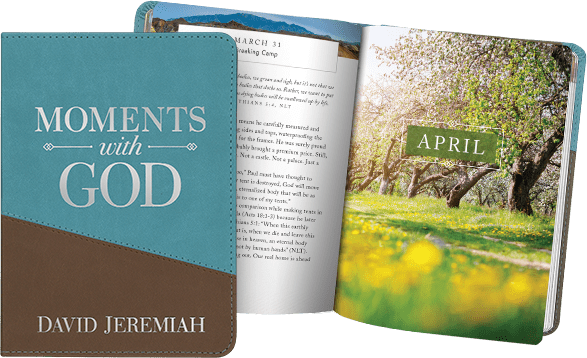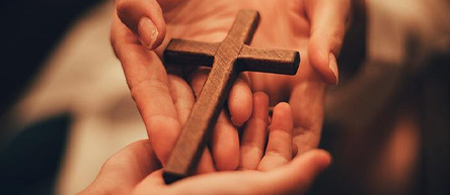 Can You Be Sure of Your Salvation?
How to Know You Are a Christian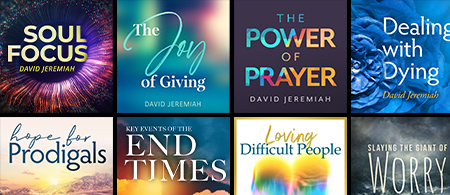 Instant Access With Your Bible Strong Partnership
Unlimited Access to TurningPoint+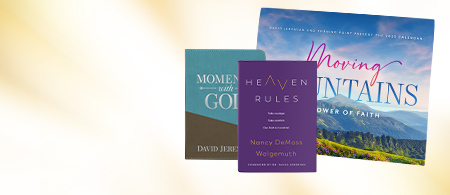 Everything You Need to Start the New Year
Request Your 2023 Pack Today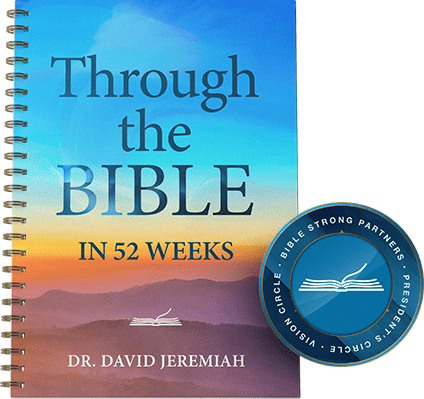 YOURS FREE WHEN YOU SIMPLIFY YOUR PARTNERSHIP
Through the Bible in 52 Weeks
As our way of thanking you for signing up online to be a Bible Strong Partner, we would like to give you Through the Bible in 52 Weeks by Dr. David Jeremiah. This year-long guided Bible study and a daily Bible reading plan is specifically designed for your spiritual journey in the new year ahead, with encouragement and inspiration to stay connected to God's Word...your ultimate hope...every single day.
Have you endeavored to study a book in the Bible, only to come away without any clear perception of how what you've read fits into Scripture as a whole? Have you ever thought of the Bible as a random arrangement of books having no real connection to one another at all?
Journey through the Bible with Dr. David Jeremiah, as each lesson presents an opportunity for you to go beyond the familiar stories and delve deeper in understanding the grand story of redemption. Make this the year you cultivate a habit of consistent study and create an invaluable record of your time with God.
Celebrate (and share!) the Real Story of Christmas
Why the Nativity? Is For All Time!
We need to enter this new year ready to share the life-changing Gospel message with a world in desperate need of hope!
The Christmas story is more than just a story—it's the story of the Gospel! And Why the Nativity? is more than just a film—it's a way to share the Gospel for generations to come! Why the Nativity? is our biggest evangelistic media outreach yet, setting a new standard for how to reach the world with the truth of Jesus Christ with the potential to reach multitudes with the Gospel in their own language.
Why the Nativity? has been created with the longevity to reach new audiences for generations to come!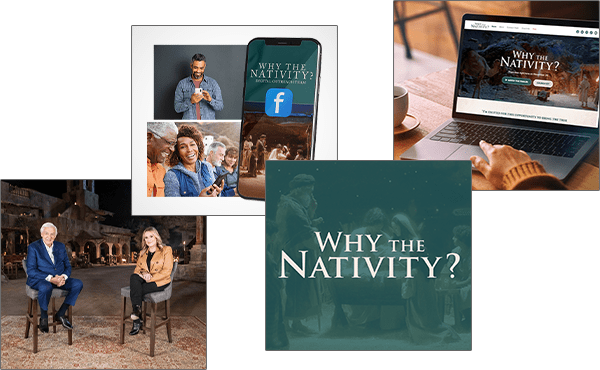 Discover Stumble-Proof Living
Unpack Everything You Need for Everything in Life
The first chapter of 2 Peter contains one of the most perfect passages of Scripture in the Bible. It starts with a promise, ends with a blessing, and in between it describes eight tools we need to unpack to get from the promise to the blessing. The best part is that God has already given us everything we need to live confidently as difference makers in our world! Learn how to develop a muscular faith, moral excellence, mental focus, personal discipline, relentless determination, Christlike character, radical kindness, and selfless love.
Does the Thought of Bible Study Intimidate You?
Understanding the 66 Books of the Bible
Let's be honest: studying the Bible is a challenge. After all, it's not just one book—it's an entire library of books that were written thousands of years ago! While we have several modern translations available to help us, it can be tricky to recognize themes and understand what Scripture means for us today.
Let David Jeremiah guide you through the Bible with a key thought, verse, action, and prayer for each book. You'll gain a new perspective of God's Word and renewed confidence in your study time!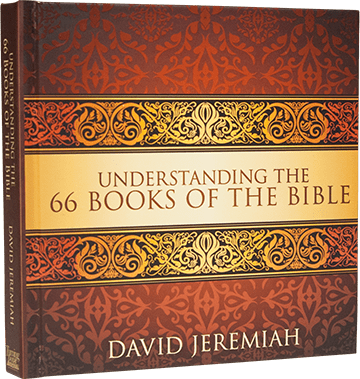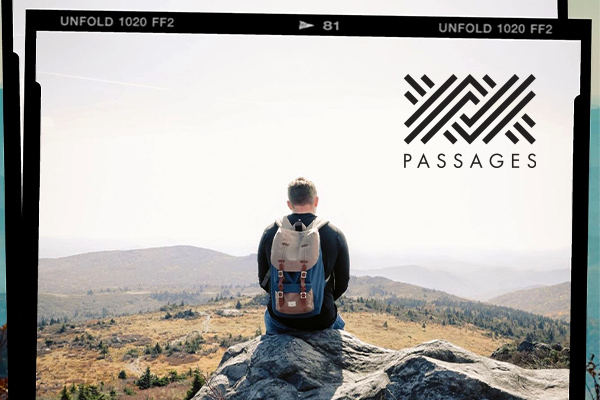 Watch the Episode on YouTube
PassagesTV: Evangelism for Young Adults
The Bible has a lot to say about evangelism, but what does it mean for young adults today? Many people don't believe in God at all, or they find it offensive when we say there is only one way to know Him. How can we engage our culture—our friends— with a 2,000-year-old message?
In the latest PassagesTV episode, the adventure begins as David Todd Jeremiah, and a few of his friends explore new passages and deepen their faith along the way.
PassagesTV is a community of young adults who are passionate about pursuing Jesus Christ through life's everyday adventures. Join them as they tackle some of the most pressing questions young people face today and chase after what it means to follow Jesus. You can check out Passages on: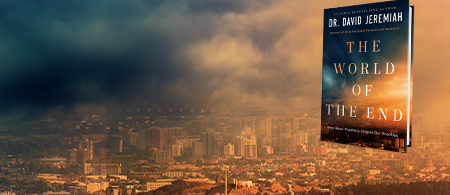 Prioritize Your Life In Light of His Return
The World of the End by Dr. Jeremiah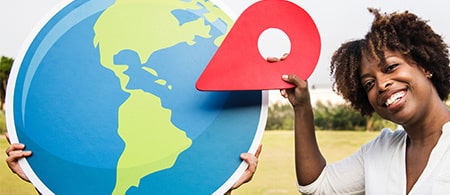 Find Turning Point Radio and Television on a Station Near You
Station Locator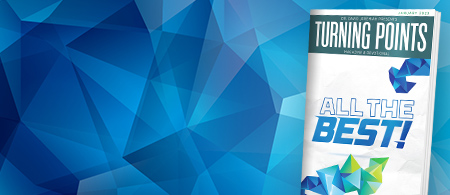 Request Your Complimentary Subscription Today
Free Turning Point's Magazine
From this Point Forward
Monitor Your Temperature Gauge
Think about this: The water in the car radiator has to be cool enough to keep the engine from overheating, but hot enough to generate heat for the car's heater to keep us warm in winter. And there is a complex system of checks and balances that allows that to happen: the car's thermostat, adding coolant ("anti-freeze") to the water, the spring-loaded radiator cap, and the radiator fan that draws air through the radiator to cool the circulating water. I'm so amazed that smart people have figured out a way to keep our car's water at around 190 degrees Fahrenheit—not too hot and not too cold, but just right.
If the water overheats, the engine boils over with billowing clouds of steam. And if it gets too hot due to a lack of water, the engine parts can literally melt together so the engine "freezes up." And an engine that's too cool will fail to heat up the engine's lubricating oil creating more friction and wear, leading to poor gas mileage.
I think you get the point: Consistency is the key when it comes to your car's water temperature and cooling system.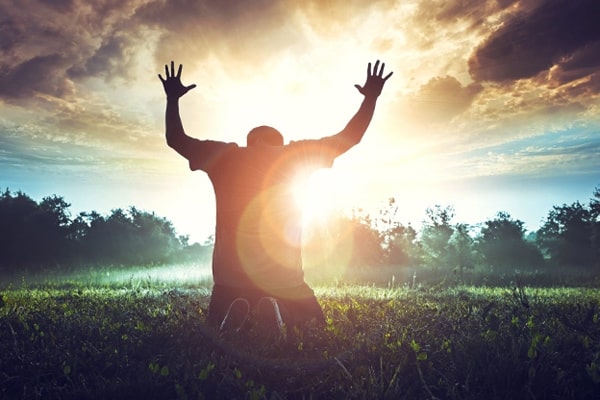 Live Each Day in the Power of God's Promises
Pray THIS When You Feel Drained and Powerless
One of the most practical ways to be powered by God's promises is to pray them. When we pray God's promises, we are telling Him we trust Him to keep His word. The book of Psalms records many sermons King David preached to himself during difficult times; these sermons focused his thoughts on truth and positioned him to experience God's power. Like David, we remind ourselves of the truths that power our lives by committing to pray God's promises.
God's promises are the electrical wires that conduct His power into our lives. Through His promises, we receive the power we need to stand against sin and live abundantly.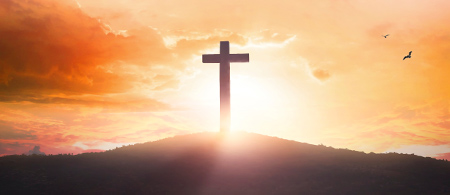 Do You Know God...Really?
How to Become a Christian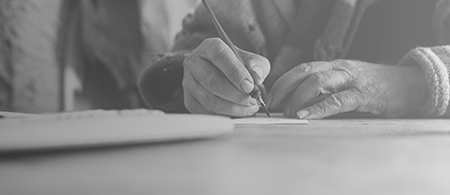 We Want to Hear From You!
Share Your Story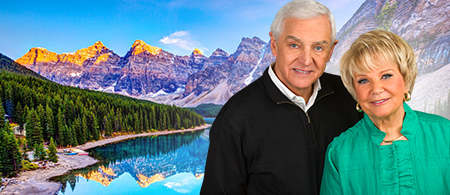 Where Relaxation Meets Inspiration
Travel With Turning Point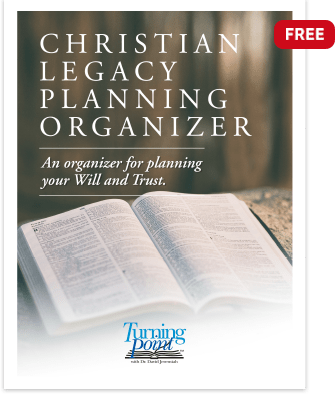 DOWNLOAD YOUR FREE LEGACY-PLANNING GUIDE
Christian Legacy Planning Organizer
We all enjoy planning for our family vacations and getaways with loved ones. However, how many of us spend more time planning a vacation than we do planning for the future? Probably most of us. Why? Because planning for a vacation is fun, exciting, and brimming with anticipation. Planning for our future seems to be a bit different since it can involve fear, confusion, and uncertainty. But, if you plan for your future legacy in an organized way, it can be just as simple as planning for that wonderful vacation that is so exciting. You just need to get started, and we want to help.
Begin the process of making plans that last by downloading your copy of Turning Point's free Christian Legacy Planning Organizer.
New From Airship Genesis
Invasion of Rocket Cove
Rocket Cove is under attack! When a mysterious ship appears over the Genesis Exploration Squad's hometown, the people of Rocket Cove are thrown into a panic. What is this mysterious ship? Who is piloting it? And what do they want?
When this invading ship starts moving around the town, affecting its residents in strange—and hilarious—ways, the questions only multiply. And just when the squad thinks the worst is over, a giant robot appears! It is up to the Genesis Exploration Squad to solve the mystery and move forward without fear against The Invasion of Rocket Cove.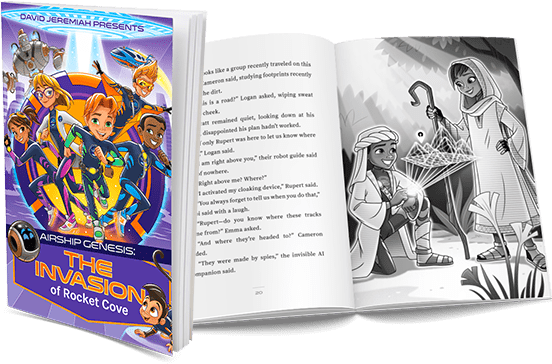 From Dr. David Jeremiah
Tour the Land of the Bible with Dr. David Jeremiah
After leading several trips to the land of the Bible, Israel has become one of my favorite places on earth. Donna and I are excited to return for another Turning Point Israel tour, March 19-29, 2019.
We'll visit historical places like:
Gethsemane
The Sea of Galilee
The Mount of Beatitudes
And more
I'll guide you through these sacred sites and others, teaching God's Word as we retrace our Savior's steps. Imagine seeing the same landscape Jesus saw, being baptized in the Jordan River, or singing at the Garden Tomb in Jerusalem.
These life experiences will change you forever.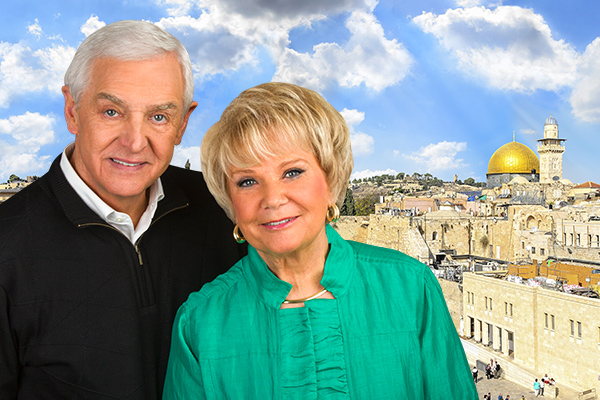 THANK YOU FOR YOUR SUPPORT OF OUR GOD-GIVEN MISSION:
Delivering the unchanging Word of God to an ever-changing world.