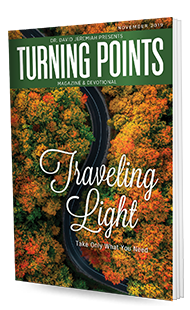 Online articles:
From this month's issue


Read online
Traveling Light: Take Only What You Need
Do you remember the man in Jesus' parable who discovered a treasure in a field? He sold everything he had and bought the field in order to gain the treasure (Matthew 13:44)....
COURAGE: Our Internal Resolve
By David Jeremiah...
Many nations have awards for those who display extraordinary courage at critical moments. In the United States, the Medal of Honor is the highest military honor that can be awarded; and it's
THIS MONTH'S MAGAZINE RESOURCE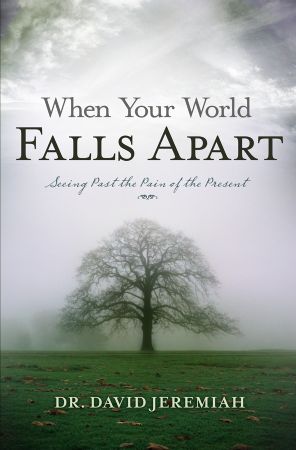 When Your World Falls Apart Book
Answers the oft-asked questions we ask ourselves in times of trouble--Why me? Why now? Where is God?
Find Turning Point on television and radio
Enter either your area code, zip code, or city and state
Submit