FREE Move Forward Motivation Cards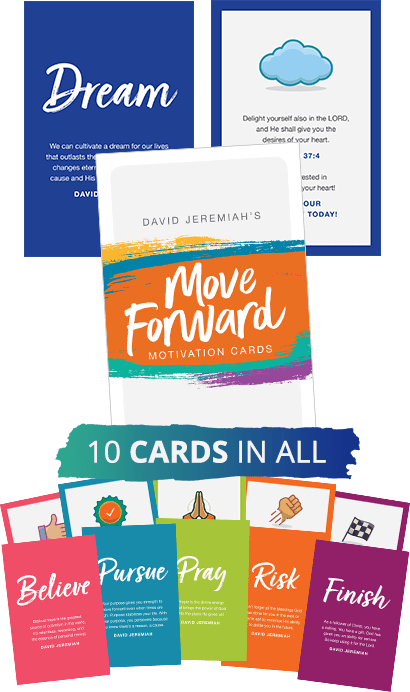 Is God challenging you to move forward?
Whoever you are, whatever your situation, or wherever you'd like to go, take the power of God's Word and some inspirational words of encouragement with you!
Dr. Jeremiah has put together ten Move Forward Motivation Cards for you, one for each topic he covers in his Forward teaching. Each is created to help motivate you as you accept the challenge to move forward into a more promising tomorrow with God.
These cards are perfect for Bible bookmarks or to place in strategic places at home or work as you contemplate these Scriptures.
Thank You
Your complimentary Move Forward Motivation Cards are being prepared for shipment! If you have any questions about your order, contact us at:
(877) 998-0222
or
Forward Set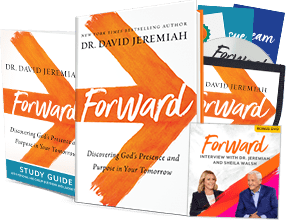 God wants to expand your dream, give you divine direction, plant a life purpose within you, equip you with tools to overcome fear, grant you great personal accomplishment, and find a mission that will outlive your life.
Dr. Jeremiah's Forward Set will equip you to take the ten steps that will enable you to tackle life aggressively in the will of God.
This set includes:
A hardcover copy of Forward
Turning Point's exclusive Forward study guide
Dr. Jeremiah's 10-message series (CD or DVD)
Sheila Walsh's interview with Dr. Jeremiah
Move Forward Motivation Cards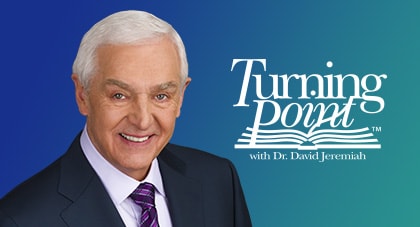 About Dr. David Jeremiah
David Jeremiah has been one of America's most trusted Bible teachers for more than 37 years. Each day he helps millions of people deepen their understanding of the Bible through daily Turning Point Radio and Television programs around the globe.