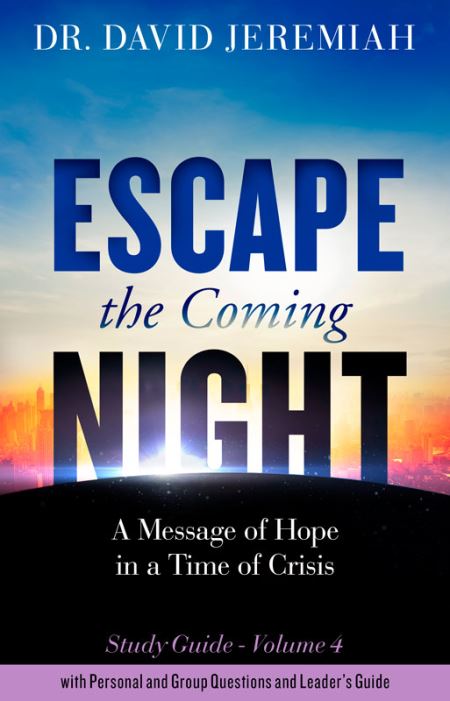 Price:
$

10.00

Product Code: REVSG4
Escape the Coming Night - Volume 4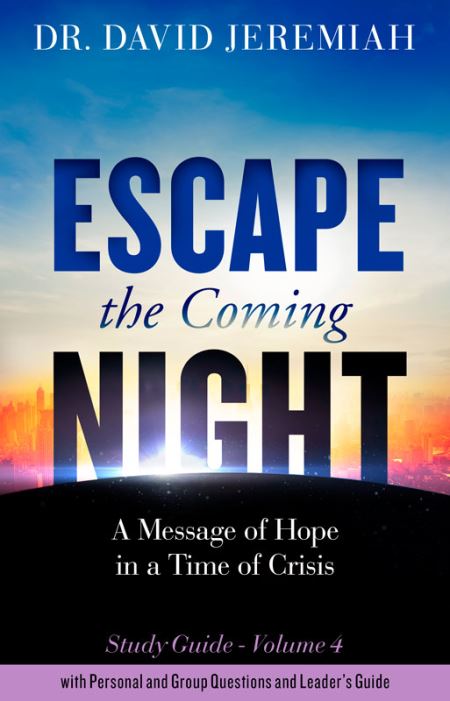 Price:
$

10.00

Product Code: REVSG4
Listen with an open heart to the significance of God's words in Revelation and be prepared for the future.
Escape the Coming Night
is a series that goes verse-by-verse through one of the most challenging and rewarding books of the Bible--Revelation. Pastor David Jeremiah has studied the book of Revelation over the course of his ministry and is well-equipped to lead the advanced student or the beginner through all 22 chapters of this fascinating and final book of the Bible. The study guides provide helpful questions that will lead you as you dig deeper into Revelation and discover its relevance to your life.
This volume, the last of 4 study guides in the series, covers the final five chapters of Revelation, detailing the final days of the Tribulation and the transition from gore to glory with the Second Coming of Christ, followed by the eternal state. Covers Revelation 18 - 22.