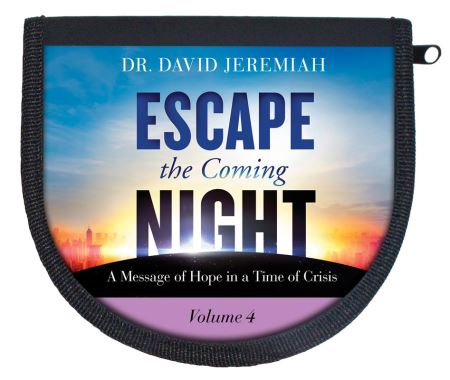 Price: 59.00
Product Code: REVAL4CD
Escape the Coming Night - Volume 4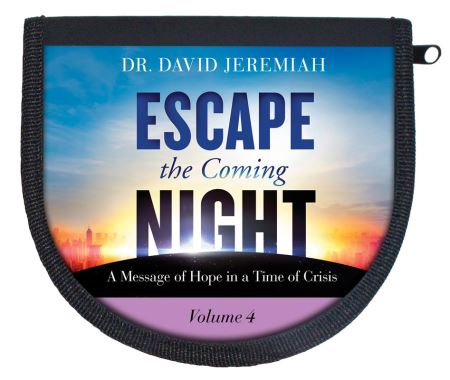 Price: 59.00
Product Code: REVAL4CD
The book of Revelation chronicles the coming of the storm, the ravages it will bring, and the refreshment that follows.
The final chapters of Revelation reveal the glory of Christ's kingdom on earth and the stunning beauty of the New Jerusalem, the eternal home of the redeemed. In this final volume of
Escape the Coming Night
, Dr. David Jeremiah brings to a close an exhaustive study of Revelation. This volume concludes with two practical messages that help the believer apply
in the present
a book that is focused on the
future
. Conclude your own study of Revelation by getting a taste of what eternity holds and living today in its light. Covers Revelation 18-22.
Product Specifications
| | |
| --- | --- |
| Product Code | REVAL4CD |
| Media Type | CD |
| Number of Messages | 9 |
| Latest Air Date | February 2018 |