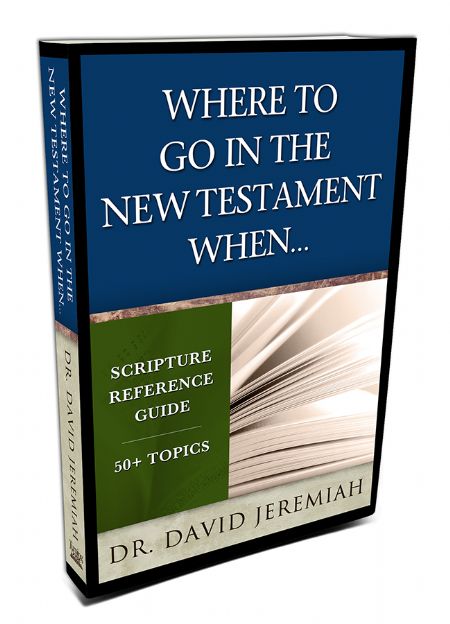 For a gift of any amount
Product Code: WTGNTBK
Where to Go in the New Testament When…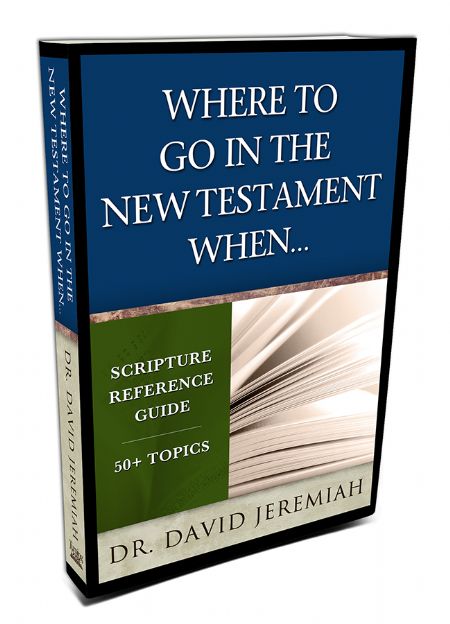 For a gift of any amount
Product Code: WTGNTBK
Life is a series of questions and answers, problems and solutions, challenges and opportunities. And God has given us the Bible as a guide for faith and practice—an "owner's manual" for guidance in every situation.
But how do we find biblical answers and solutions when we need them?
Where to Go in the New Testament When...
has been compiled to meet that need. Arranged topically, this compact guide groups relevant Scriptures together addressing nearly 60 areas of life—including the classic "Romans Road" for easily sharing the Gospel with a friend.
Small enough to take with you, this topical guide to New Testament Scriptures is the perfect complement to the Bible itself. Use it to guide your personal study, for sharing biblical guidance with a friend, or for personal and family devotions.
A Look Inside Where to Go in the New Testament When......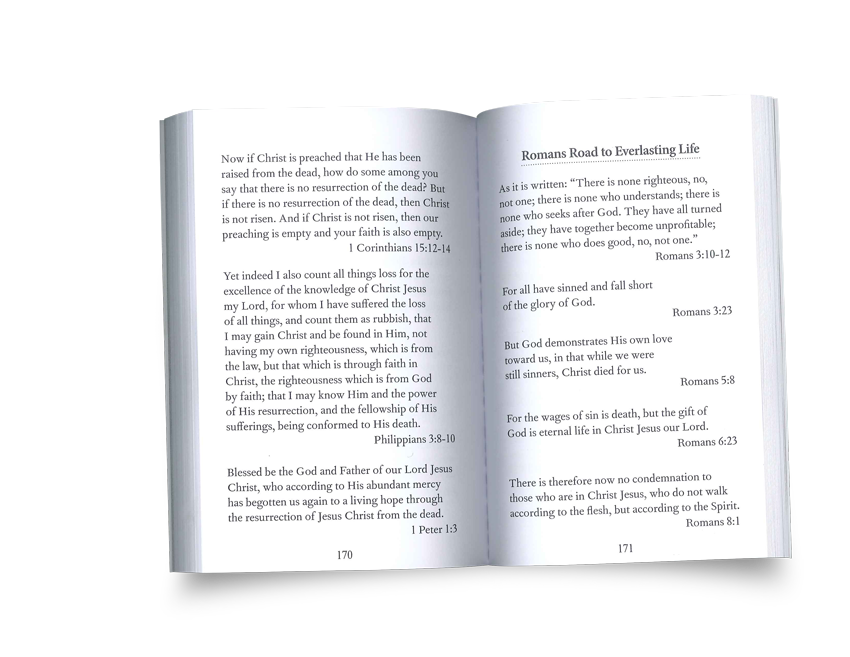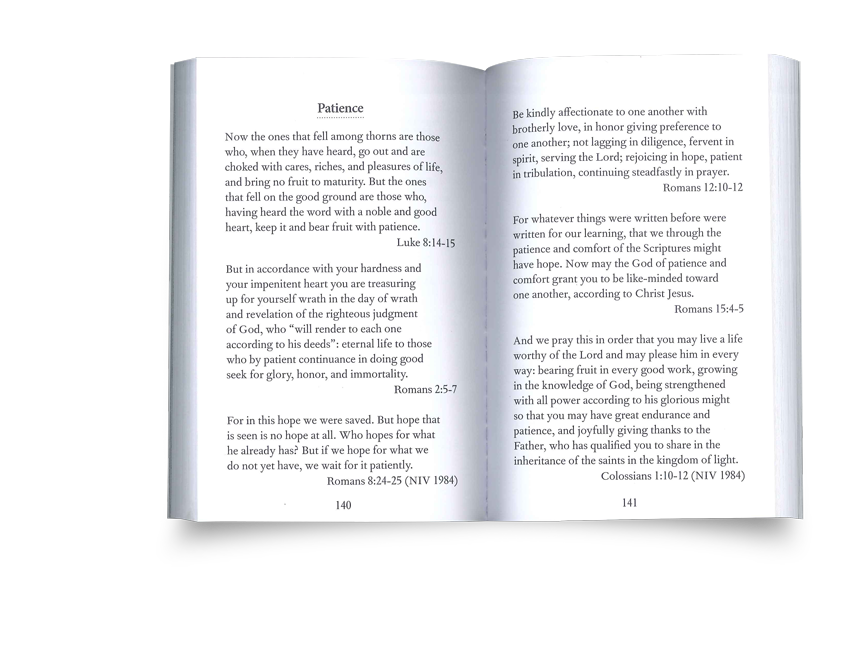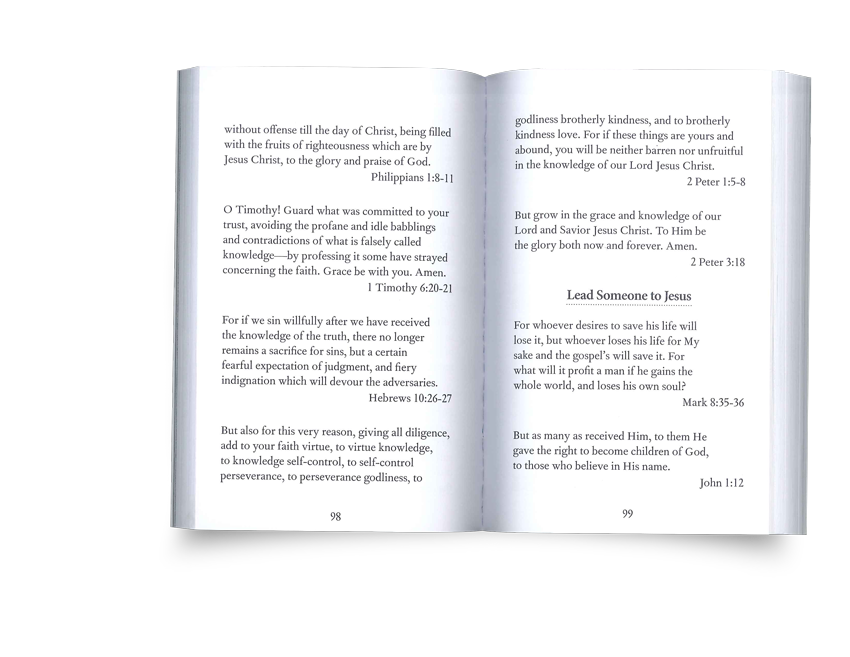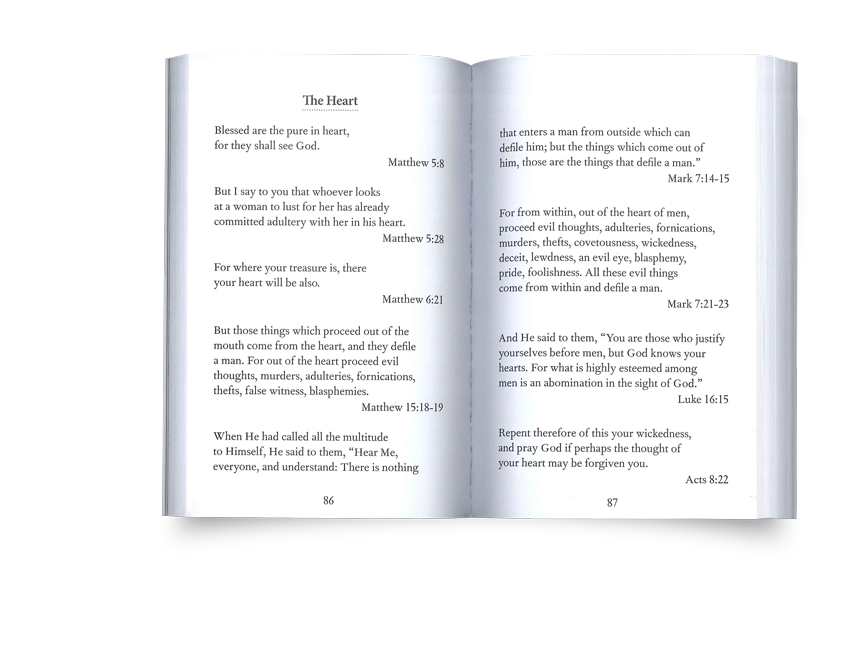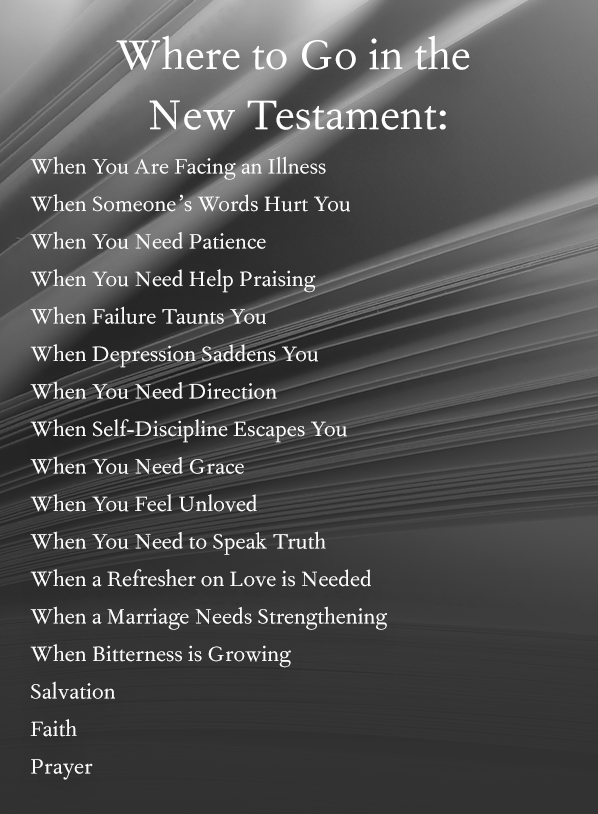 Product Specifications
Product Code
WTGNTBK
Number of Pages
213
Cover
Softcover
Dimensions
4 x 6
Publisher
Turning Point
Copyright Date
2014
Features
59 topics
600 Scripture references
Romans Road plan for Salvation