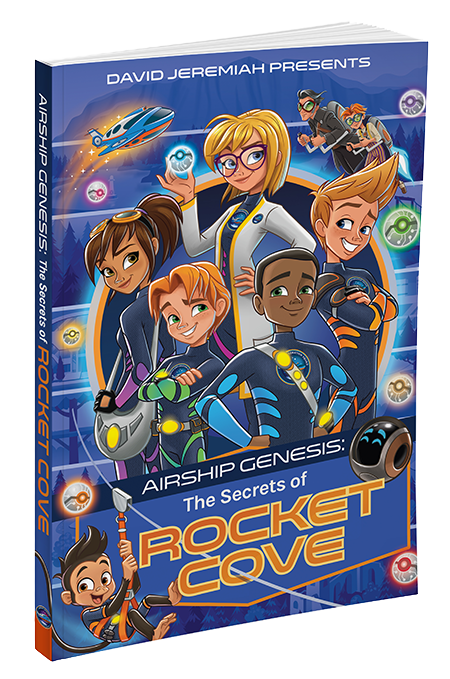 Price:
$

10.00

Product Code: SRCBK
The Secrets of Rocket Cove Book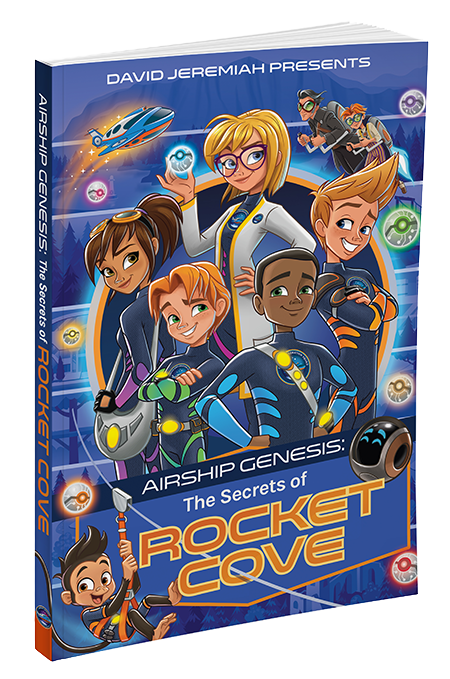 Price:
$

10.00

Product Code: SRCBK
A mysterious clue has been left behind by a famous inventor from the past.
Join the Genesis Exploration Squad as this mystery leads them on an adventure around their hometown of Rocket Cove. As the squad races along a new kind of pathway to solve the secrets of Rocket Cove, they must find in themselves seven qualities that God gives all His children: virtue, knowledge, self-control, perseverance, godliness, brotherly kindness, and love.
When the squad puts these into action, they find a treasure more valuable than anything lying hidden in Rocket Cove. This is the first fiction chapter book from Airship Genesis, and connects with Dr. David Jeremiah's teaching series,
Everything You Need
.
Product Specifications
Product Code
SRCBK
Number of Pages
166
Cover
Softcover
Dimensions
7.5 x 5
Copyright Date
2019
Publisher
Turning Point
Features
Glossary
Illustrations