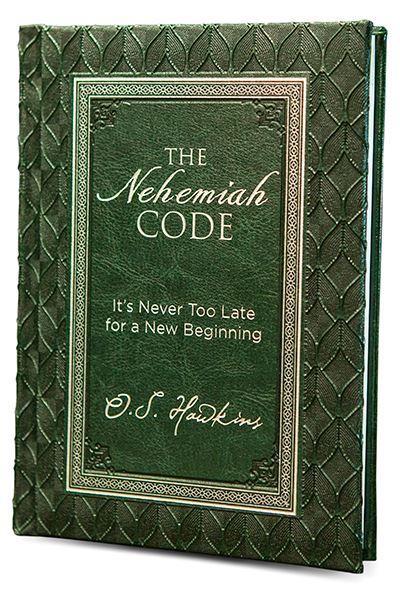 Price:
$

15.00

Product Code: NEHHBK
The Nehemiah Code by O. S. Hawkins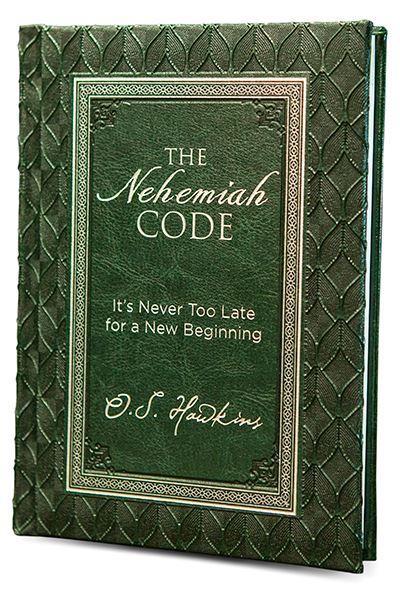 Price:
$

15.00

Product Code: NEHHBK
Whether it be broken relationships, integrity missteps, or loss, most of us will spend some or much of the next year trying to restore something. The good news is: it's never too late for a new beginning.
Follow this study on Nehemiah, a biblical hero. He was a cupbearer to the king of Persia, but God laid it on his heart to rebuild the walls of Jerusalem. Through this book, learn how you can also be a "cupbearer" for Jesus, and rebuild your life to serve Him.
Many of us are looking for a new beginning, and
The Nehemiah Code
teaches us how to apply principles found in the Bible to our lives that will help us to start over. Learn how to renew your attitude and see life through God's lens, even in the midst of trials.
Product Specifications
Product Code
NEHHBK
Number of Pages
216
Number of Chapters
24
Cover
Hardback
Dimensions
5.5 x 7.5
Publisher
Thomas Nelson
Copyright Date
2018
ISBN
978-0718091385
Features
Gift book size
Hardback imitation leather