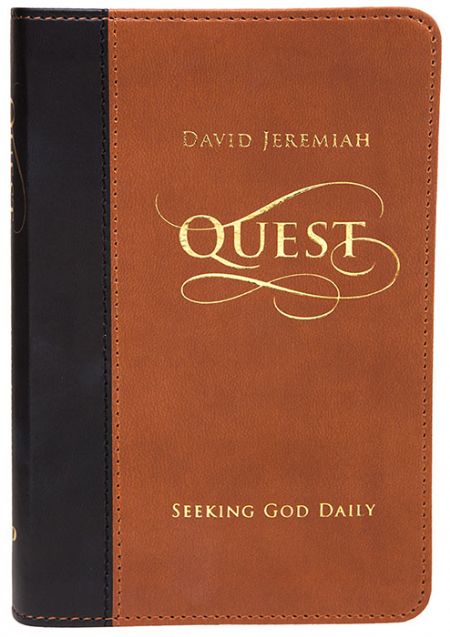 Price:
$

20.00

Product Code: QSTHBKLE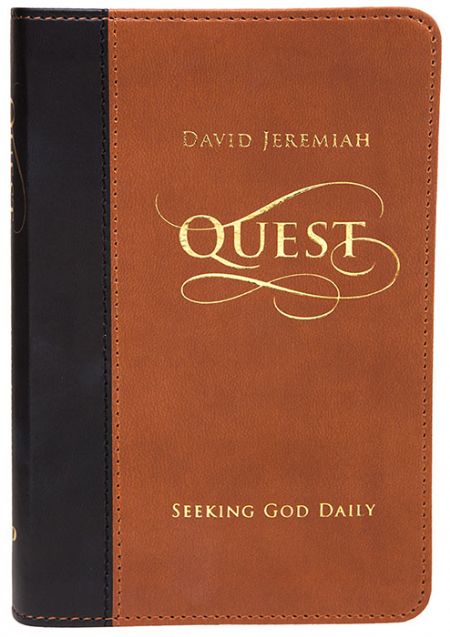 Price:
$

20.00

Product Code: QSTHBKLE
Have you ever heard someone say that they were on a "quest for perfection"?
Perhaps an Olympic athlete or a professional musician has that goal in mind as they work for hours to prepare for an event. Needless to say, we don't often hear people claim that same desire in their Christian walk. Perhaps it is because within each of us there is the recognition that "we are sinners saved by grace," and that it is impossible—especially in our own strength—to be perfect.
However, a quest is a good thing. Perhaps your personal quest includes the desire to walk more closely with the Lord each day, to understand His Word as never before, and to seek His wisdom and strength when facing the dilemmas of daily life.
Quest—Seeking God Daily
offers a Scripture and a thought-provoking devotional for each day of the year. Seek a closer walk with God and be reminded of His faithfulness, His grace, and His goodness.
Consider giving the Quest devotional book as a graduation gift!
Product Specifications
Product Code
QSTHBKLE
Number of Pages
392
Cover
Leather-bound
Dimensions
4 x 6.25
Publisher
Turning Point
Copyright Date
2014
Features
Soft, leather cover
Scripture reference to correspond with each devotional
Wide range of topics
Gift book size
Larger font