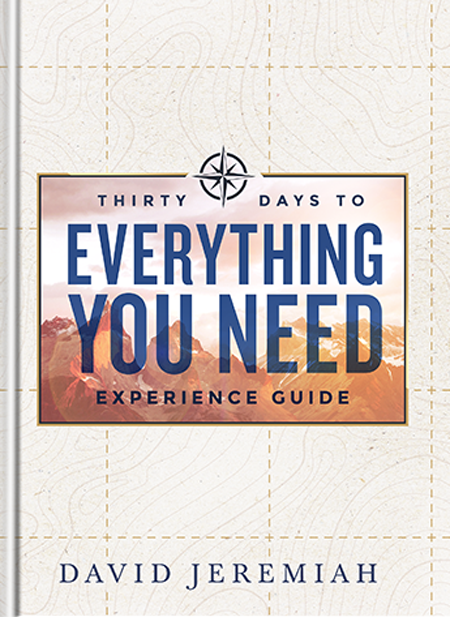 Price:
$

25.00

Product Code: EYNEGSET
Everything You Need Experience Guide and Cards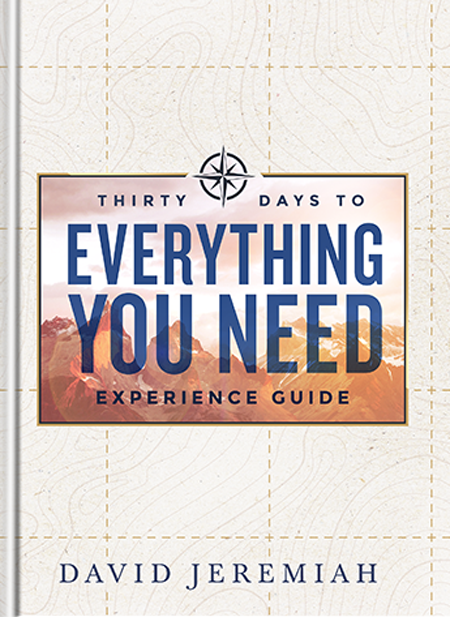 Price:
$

25.00

Product Code: EYNEGSET
Diligence, virtue, knowledge, self-control, perseverance, godliness, brotherly kindness, love—do you want to grow in each of these godly character traits? In this thirty-day experience guide, David Jeremiah walks you through the principles found in 2 Peter 1:3-11. Along the way, you will learn how to apply the content from the correlating book, Everything You Need, to your life and make immediate changes that will help you grow in godliness. By the end of the thirty days, you will be well on your way to stumble-proof living and prepared to weather any storm! Your experience guide is accompanied by 18 lined cards that you will be prompted to use to complete various action steps throughout the guide.

Product Specifications
Product Code
EYNEGSET
Number of Pages
144
Cover
Hardback
Dimensions
6 x 8
Publisher
Turning Point
Copyright Date
2019
Features
3 days of content for each chapter of the Everything You Need book
Interactive questions
Space for journaling
18 notecards for writing down Scripture verses to memorize