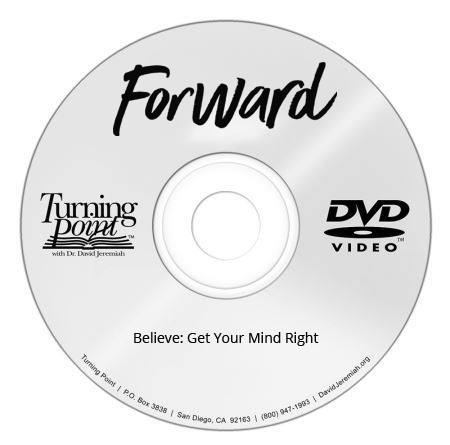 Believe: Get Your Mind Right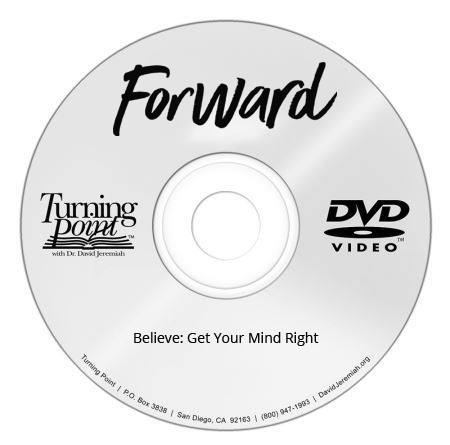 Price:

$

15
Product Code:
FRW07DV
In many ways, we live in a world that has trouble hanging onto hope.

In the face of our global and personal challenges, hope can feel flimsy. Optimism can seem foolhardy. And when you aren't positive about the future, you often don't try very hard in the present. But as believers in an all-powerful, all-knowing, sovereign God, Christians should be the most positive people on the planet!

In this hope-filled message, Dr. David Jeremiah not only explains the biblical basis for outrageous positivity, he breaks it down into insightful lessons about having a positive viewpoint of our core convictions, our conversations with others, the way we present ourselves to the world, and even our confusion when life doesn't go as planned. Covers selected Scriptures. From the series Forward.
Price: $15
Product Code: FRW07DV
Add to Cart