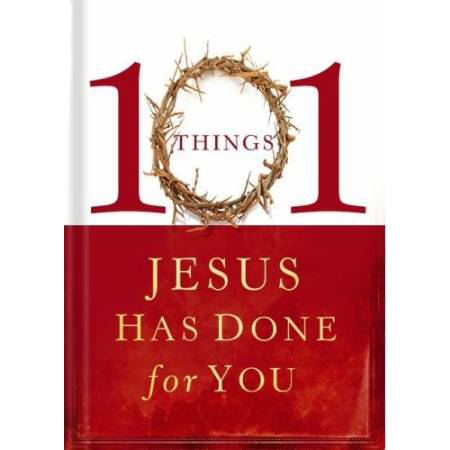 Price:
$

13.00

Product Code: 101HBK
101 Things Jesus Has Done for You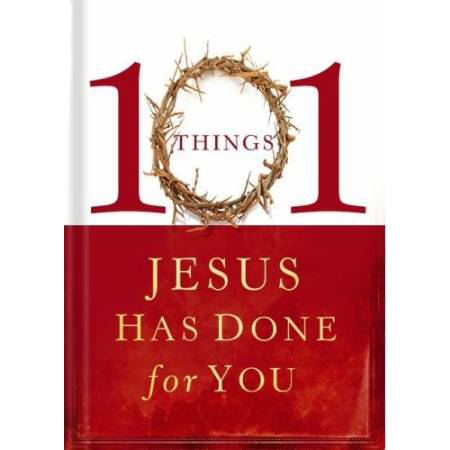 Price:
$

13.00

Product Code: 101HBK
101 things Jesus Has Done for You weaves together Scripture, quotes, and brief but powerful meditations to affirm that the greatest gift that Jesus Christ offers to us is found in eternal life.
As you get to know Jesus better, you will discover that there are so many more things He has done for you than you might recognize. The blessings Jesus offers continue to astonish us with new ways of meeting our needs and restoring our souls. No matter how long we've walked with Him, we're always discovering new blessings from knowing Him, just waiting to be experienced and celebrated.

As you reflect on the life and cross and resurrection of Jesus, lay hold of His many blessings and let your heart be filled with praise.
Topic Examples
PDF Download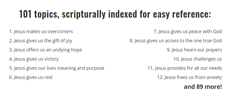 Download Now
Product Specifications
Product Code
101HBK
Number of Pages
112
Cover
Hardcover
Dimensions
4.25 x 7
Publisher
Thomas Nelson
Copyright Date
2007
ISBN
978-1591455660
Features
101 Topics
Scripture index