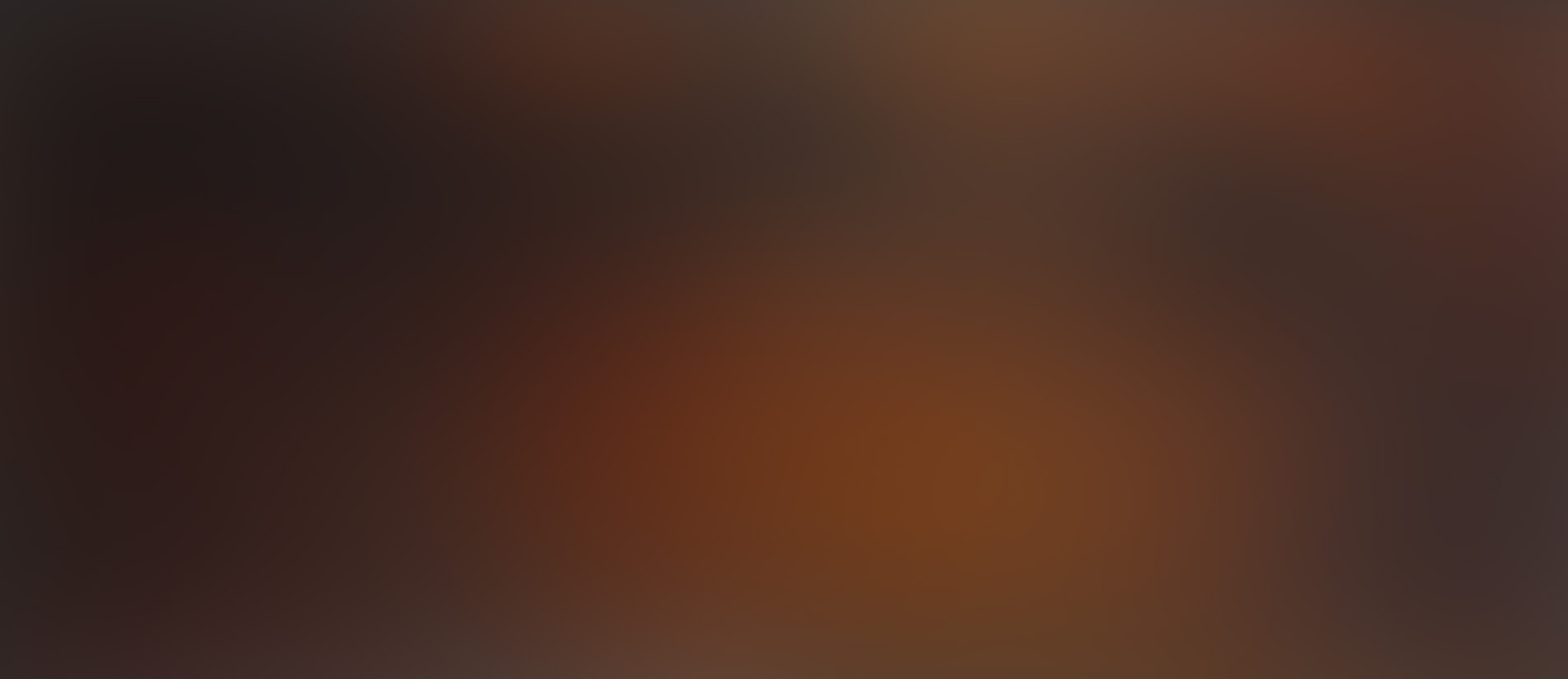 Aired Friday, July 16
The Joy of Serenity
Previously Recorded
The insatiable appetite for more has become an epidemic in our culture—more wealth, more status, more possessions. If you're ready for the cure, stay tuned! Dr. David Jeremiah shares the apostle Paul's secret for living a life of contentment regardless of his circumstances.
Play With Audio
Featured on this Broadcast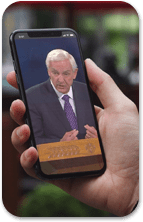 Never Miss a Broadcast
Our free app for Apple or Android devices offers one of the best ways to stay connected with Turning Point.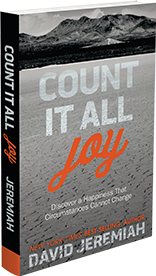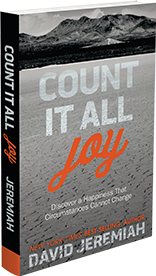 Experience A Joy That Never Ends
Count It All Joy
Is social media robbing you of your joy? Is the news robbing you of your serenity? Your security? David Jeremiah's totally inspiring, beautifully practical study of Philippians will restore it all to you, by the power of God's Word.
Learn More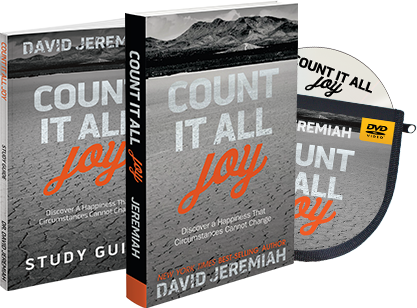 Discover Enduring Happiness
Count It All Joy Ministry Set
Immerse yourself in the joy of relationship with Jesus Christ through this rich exploration of Philippians. The ministry set includes the Count It All Joy book, the study guide, and Dr. Jeremiah's complete message series on your choice of CD or DVD.
Learn More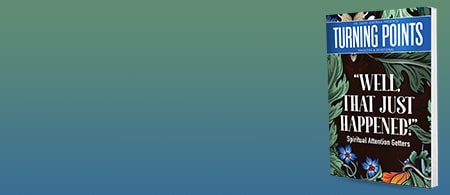 Turning Points Magazine & Devotional
Request Your Complimentary Subscription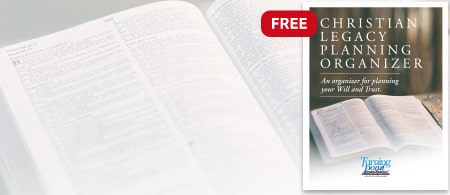 Christian Legacy Planning Organizer
Download Your Free Guide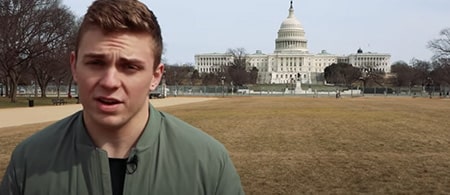 What Does Sacrifice Look Like Today?
PASSAGESTV for Young Adults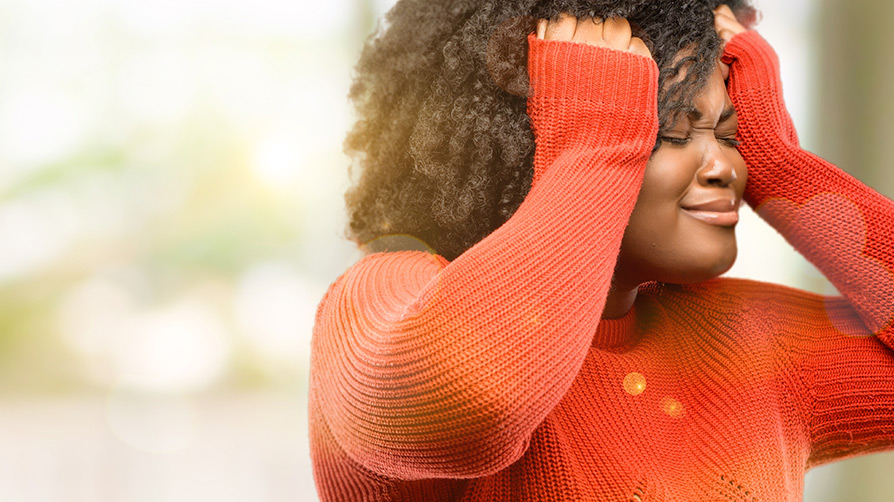 There's a Secret to Gaining Joy...
When Life Is More Than You Can Handle
"I don't speak about a Christian's "rights" often, but I will in this case. I believe we have the right to rejoice! And I say that because I believe God created us with the potential for great pleasure and joy. We even see joy ascribed to creation in Scripture: mountains skipping like rams (Psalm 114:4), stars singing together (Job 38:7), and rivers and trees clapping their hands (Psalm 98:8; Isaiah 55:12). ..."
COMING THIS CHRISTMAS
David Jeremiah's Why the Nativity?
Every year, millions of people around the globe celebrate Christmas. But do they understand the profound importance and authenticity of Jesus' birth?
Turning Point is partnering with Christians who have worked with major theme parks and blockbuster films to produce an innovative, cinematic presentation of the most pivotal moment in human history. By combining their visual storytelling with details from both Old and New Testaments, Dr. David Jeremiah will take you on a biblically accurate, Christ-centered, unforgettable journey through the wonders of Christmas.
This groundbreaking presentation of the Nativity will be accessible to millions of households through Turning Point's extensive line-up of television networks and digital platforms—and you can be a part of it!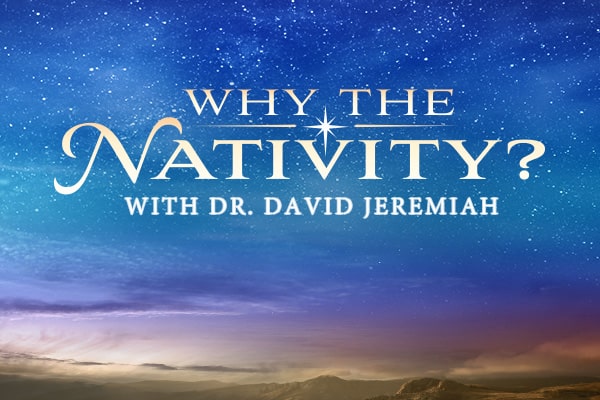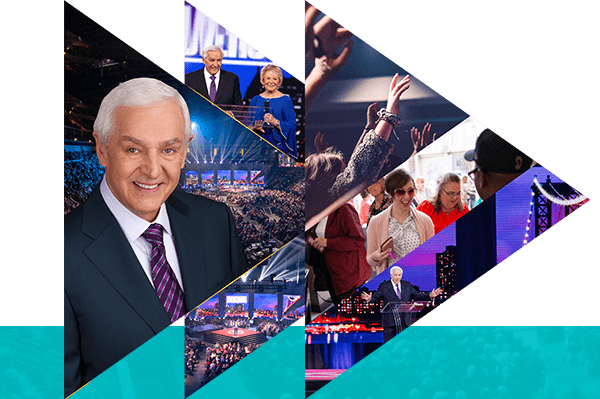 Request Your Free Tickets
Join David Jeremiah LIVE This Fall!
Come discover the unchanging Word of God and enjoy an exceptional experience delivered in a safe, healthy manner. To ensure your safety, we are working closely with venues and local authorities to follow all health and safety guidelines
Joining Dr. Jeremiah for this powerful night of ministry are Michael Sanchez, David Michael Jeremiah, and musical guests soon to be announced. Dates and locations for the fall 2021 tour include:
October 5: TAMPA, FL
October 7: JACKSONVILLE, FL
October 26: HOUSTON, TX
October 28: FORT WORTH, TX
Join others from your community at these dynamic events with Dr. David Jeremiah!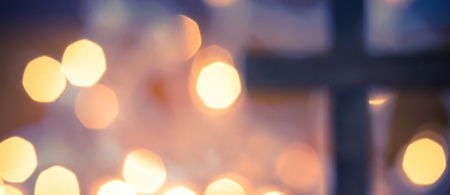 Foundations of the Faith
How to Become a Christian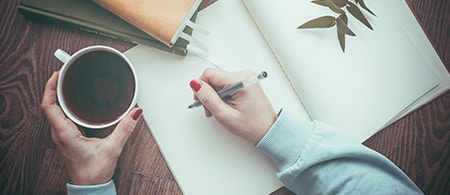 Has Turning Point Made a Difference in Your Life?
Share Your Story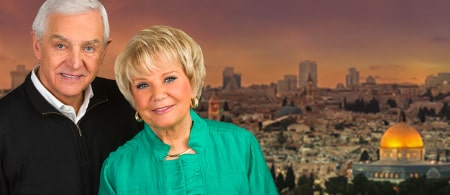 Join Us for an Inspirational Vacation
Travel With Turning Point
Television Series:
Now Airing
Here are the current teaching series now airing on Turning Point Television. Enter your email address in the box below to receive updates about upcoming broadcasts.
Series Updates »
Please enter a valid email address
You've been successfully signed up!