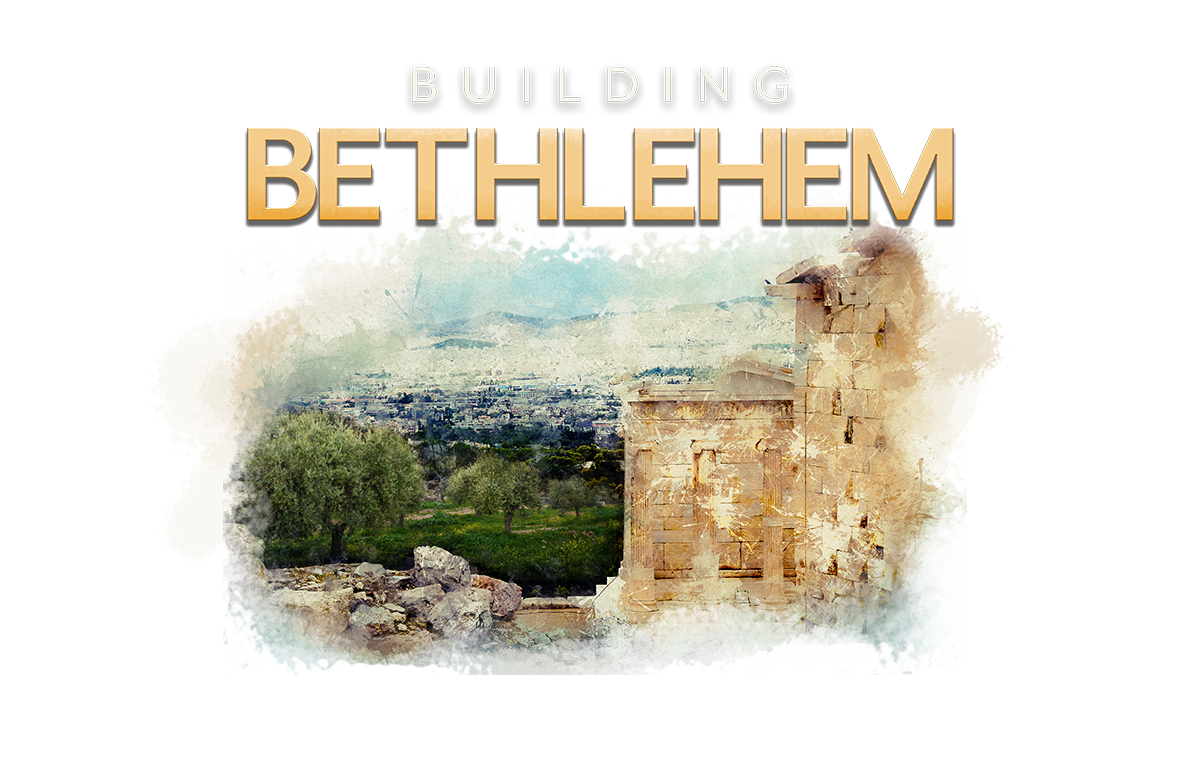 June 11 Updates
Production Update
Our storyboard artist has fully developed the boards for Joseph and Mary's early life. Hear our Executive Producer, Paul Joiner, talk about the importance of storyboards and planning on Turning Point Studios' exclusive Instagram account.
Casting Update
Hundreds of actors have responded to our casting call and submitted auditions. At this time, the Casting Director has made selections for more than 80% of the 67 named characters in the script. Join Turning Point Studios' exclusive Facebook group to take a peek at a couple of the nuanced characters.
Our Wardrobe Designer is securing more than 265 costumes plus accessories.
Construction Update
COVID-19-related supply-chain disruptions have caused steep spikes in the cost of materials. Wood prices have increased 400%! As a result, we are following the lead of larger studios by decreasing the scale of our set facades, sourcing alternate materials, and shooting at several strategic locations to minimize the number of facades required.
Wildfires are common in San Diego, particularly in the county's large backcountry where our set is located. But God began preparing a path well in advance. The key fire executive who needed to sign off on our project is well acquainted with Turning Point and expressed excitement about Why the Nativity. Our backlot set plans sailed through the fire permit process quicker than we dared to hope! From installing smoke detectors to evacuation plans to piping in water supply lines, we continue to work closely with local fire officials to ensure safety on the set.

Updated Set Layout Concept Art

Several seasoned industry professionals are coming out of retirement to be involved with Why the Nativity.
Many of our consultants and industry professionals have cut their customary rates for this project because they believe in the message of Why the Nativity.
The summer and fall months are typically a busy time at Turning Point. Beyond our usual radio and TV broadcasts, we're often preparing for the fall's Turning Point Live events. Why the Nativity is stretching our staff and resources, but we're up the challenge. With the Lord's blessing and your strong support, we can produce a docudrama that will reach millions of souls with the Gospel—all while remaining faithful to our core ministry. Thank you for partnering with us!
Follow Turning Point Studios on Facebook for the latest updates.
Follow Turning Point Studios on Instagram for the latest updates.
May 13 Updates
You're probably not thinking about Christmas just yet—
But the Turning Point team and I are working on something BIG for Christmas 2021—and I couldn't wait to share it with you.
As you may know, we have successfully produced several Broadway Christmas specials in recent years. The last one, alone, has reached 9.5 million people with the Gospel!
Sadly, the continuing restrictions of COVID-19 have made the production of a 2021 Broadway spectacular extremely questionable. So we are determined to take this moment of uncertainty to deliver the unchanging Word of God to an ever-changing world in a groundbreaking way!
And God has faithfully provided a strategy to do exactly this—by producing a cinematic-quality, family tradition-level Christmas special:
Why the Nativity?
We will travel back in time to experience the sights and sounds of the very first Christmas in Bethlehem, built and filmed on our own backlot here in San Diego.
Site of the Future Bethlehem Set
from the First Look Producer's Notes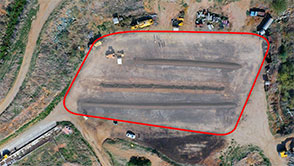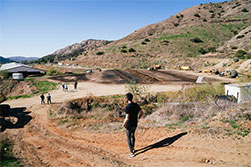 I'll serve as your theologian, teacher, pastor, and historical guide. And together, we will walk through the wonders of Christmas in this historical docudrama, discovering how each question surrounding the Nativity leads to answers. Written in the pages of Scripture and of history, these answers will deliver a thrill of hope to your loved ones and multitudes this Christmas season.
In collaboration with industry professionals from the motion picture industry and television, our seasoned production team will present a historical narrative of Christ's birth. We will shine a light on the meaning of Christmas through innovative and compelling visual storytelling.
Set Layout Concept Art
For more, read the First Look Producer's Notes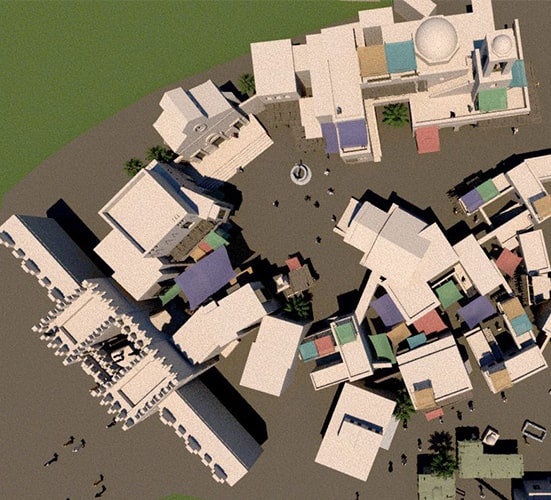 At a time when our culture is pushing Christ out of Christmas and turning December 25 into a secular holiday, I believe that Why the Nativity? is desperately needed—and will reach more people with the Gospel than any other Christmas special we have ever produced!
The enormity of this opportunity—the potential impact on millions who might be unreachable in any other way—could not be more apparent when I look at the doors God has been opening for us in advance.
Why Now?
Not only have we added Fox Business News and Hillsong to our broadcast lineup this past year, but we've also become the FIRST religious program on The History Channel—dramatically expanding our ability to reach secular audiences.
The historical aspect of Why the Nativity? will connect with The History Channel's history-loving audience in a timely and powerful way at Christmas.
Based on past experiences, we anticipate many other secular networks that refuse our traditional broadcasts will be willing to broadcast Why the Nativity? because of Christmas!
Our latest technology will allow us to produce Why the Nativity? in several different formats—a 30-minute TV special, an hour-long TV special, and a full-feature online streaming special. This flexibility will enable us to optimize our Bible Strong message for whatever time blocks or configurations are available.
These doors are wide open to us, by God's grace, to share the hope and meaning of Christmas with a world in need.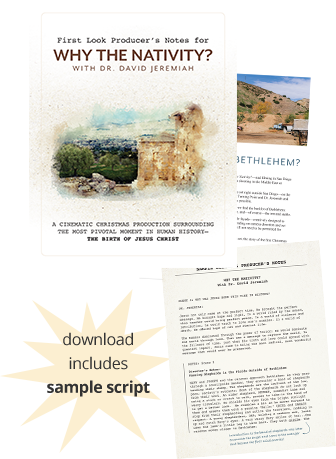 First Look Producer's Notes Download the first look at this cinematic Christmas production.
Download PDF
Why We Need Your Help
We need to race to meet the production schedule.
To start, we will build a life-size Bethlehem village set. Already, God has given us the perfect place. Our countrywide search led us to a farm just six miles from Turning Point's offices in San Diego, making it as convenient as possible to build and shoot there.
Construction must start almost immediately for filming to begin in mid-August. Production will continue through the end of September. Then, we will need to complete the post-production editing and effects before sharing it with the world at Christmastime.
I believe this is a God-given moment to step into an additional format of Bible teaching than we have done before. Your generous support and prayers can help make it possible.
Please pray about this opportunity to bless your family and friends—and reach the lost—with a message of hope this Christmas.
Yes, Dr. Jeremiah
I want to help produce this
Christmas special!
Yes, Dr. Jeremiah
I want to help produce this
Christmas special! I will:
1. Follow our new Turning Point Studios Facebook group and Instagram account for more exclusive, behind-the-scenes updates.