Get Started in Two Simple Steps
1
line of code added to your site
To add the Why the Nativity film to your website, just fill out the form below. This will generate a simple line of code that you can copy and paste right into your site's HTML or text editor. Paste the code wherever you want the video to appear. It's that easy!
2
customizable layouts to choose from
You have the option of hosting Why the Nativity on your site in an inline or fullwidth player. Inline streams the film within the embed container alongside your webpage content. This allows your users to seamlessly engage with other content on your site while watching the film. Fullwidth opens the film in a fullscreen overlay, giving your users a more optimal viewing experience.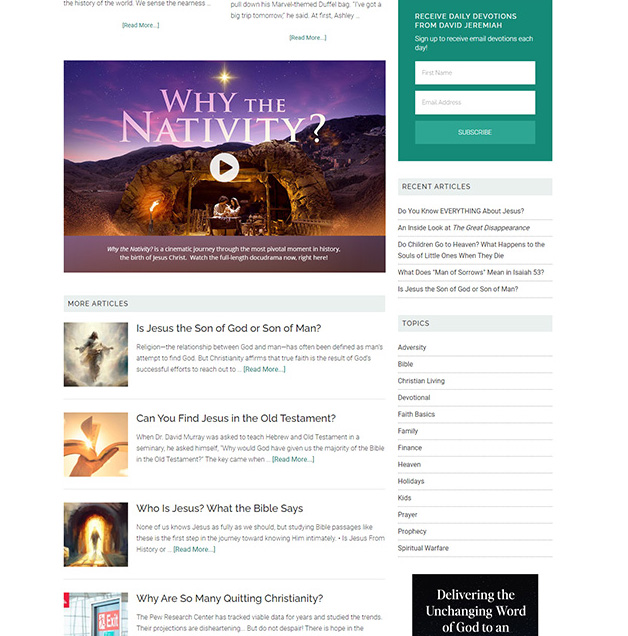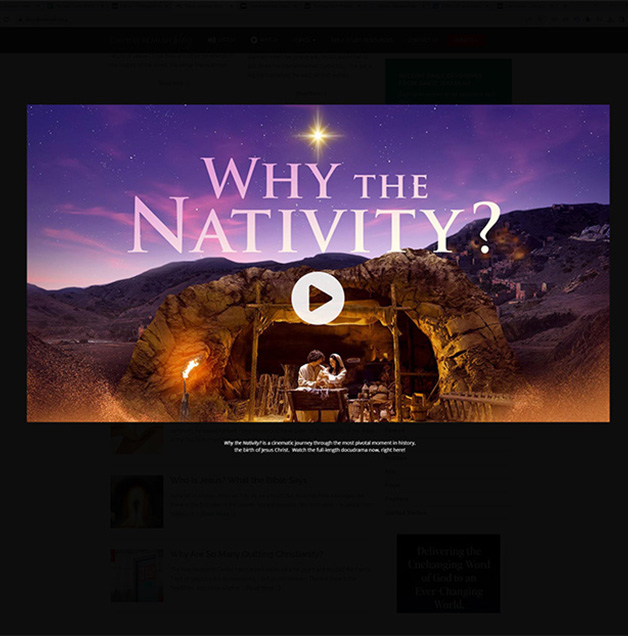 Get Started
Need help? Check out these FAQs...
An embed code is created by a third-party website and it allows you to add external media content onto your digital platform without requiring extensive time, technical skills, or resources. In this case, the third-party website is DavidJeremiah.org, and the external media content is the Why the Nativity? film.
Who is the embed code for?
This embed feature was tailored for our media partners to share Why the Nativity? on their websites. It was also created with believers in mind who share the Gospel using online platforms like blogs or digital newsletters.
What is required for me to get an embed code?
To generate an embed code, all you need is a FREE Turning Point account. If you already have an account with us, you will be prompted to login when you enter your email address in the form below. If you do not have an account with us, then we will create one for you when you fill out the form below!
Yes! You can generate the embed code and add Why the Nativity? to your website at no cost to you.
Utilizing media like Why the Nativity? offers you a quick and easy opportunity to generate traffic and engagement on your website. It doesn't require advanced web development skills or labor costs, but it gives your audience an impactful piece of content that keeps them on your website.
How do I embed the code snippet? Is it easy?
Embedding the code snippet is super easy! Once you have copied the code snippet we generate for you, simply open your site's HTML editor (or text editor) and paste the snippet in the exact location where you want the embedded video to appear.
Can I change the layout after I generate the code snippet?
What are the terms of use?
Use of this embed feature does require you to create an online account.
In addition, as a user of the embed feature for
Why the Nativity?
, your responsibilities are to:
(i)Comply with all applicable laws, rules, and regulations, and (ii) not access or use DavidJeremiah.org in a manner that violates such laws, rules, and regulations, or in a manner that is deceptive, unethical, false, or misleading.
Not remove, obscure, or alter any DavidJeremiah.org content, including the Why the Nativity? film; or falsify or delete any author attributions, legal notices, or other labels of the origin or source of material.
Offer the Why the Nativity free of charge—paywalls, donation, and purchase requirements to access the film are prohibited.
Not make any public statements or implications regarding your access to, or use of, the Why the Nativity? film that suggests partnership with, or sponsorship or endorsement by, Turning Point for God without our prior review and written approval.
Turning Point reserves the right to suspend or terminate your access to
Why the Nativity?
if:
You use the embed feature in a manner which would cause a risk of harm or loss to us or others
In appropriate circumstances, if you are an infringer of Intellectual Property Rights, including but not limited to copyright, or are repeatedly charged with Intellectual Property Rights infringement, including but not limited to copyright infringement.
Can I embed Why the Nativity on multiple sites?
Yes! To embed on multiple sites, please fill out the form below for each desired site.
Are there promotional materials I can use on my website and social media?
Yes! You can download them
here
.
Is there a trailer I can use on my website and social media?
Yes! You can download it
here
.
Does the embed code expire?
Yes—the embed code will expire effective January 1, 2024.
Is the embed code secure?
Yes! The embed code uses SSL encryption, which is the industry-standard security protocol for safe internet connectivity.
Why isn't my code snippet working?
Issues with the code snippet can be attributed to a variety of reasons. First, open your HTML editor (or text editor) and make sure the code snippet is pasted correctly and in the right location (the code should be in the exact location where you want it to appear on your site). Second, make sure that your domain name matches the one you used on the Generate Code form. Third, please review our Terms of Use to ensure that your use of the embed feature is not in violation of the terms, as this can and will result in use being suspended. If you suspect technical difficulties on part of Turning Point, please email us at
info@davidjeremiah.org
(attn: Web Team).
Can I use my code snippet on a mobile app platform?
No. At this time, the iFrame used to play the embedded film is only compatible with web-based platforms.
How will you use my information?
Your privacy is important to us. All personal information is carefully managed according to our
Donor Privacy Policy
.
Please note that in completing the form below, you will be subscribed to our email list and receive our daily devotions and other promotional emails. You can unsubscribe from our email list at any time, and your access to the embed code snippet will not be affected.
Promote the Film
Media & Promotional Downloads
Thank you for partnering with us to help reach people with the life-changing story of Christmas through Why the Nativity? Select any of the icons below to download and distribute additional promotional material.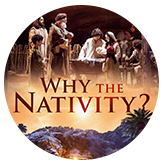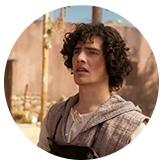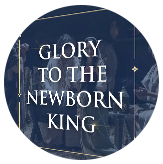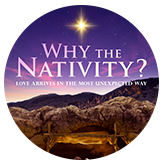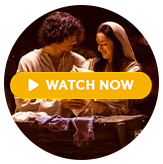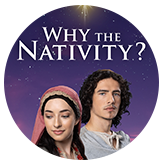 Hang Tight...
Processing your application…
Reviewing your application…