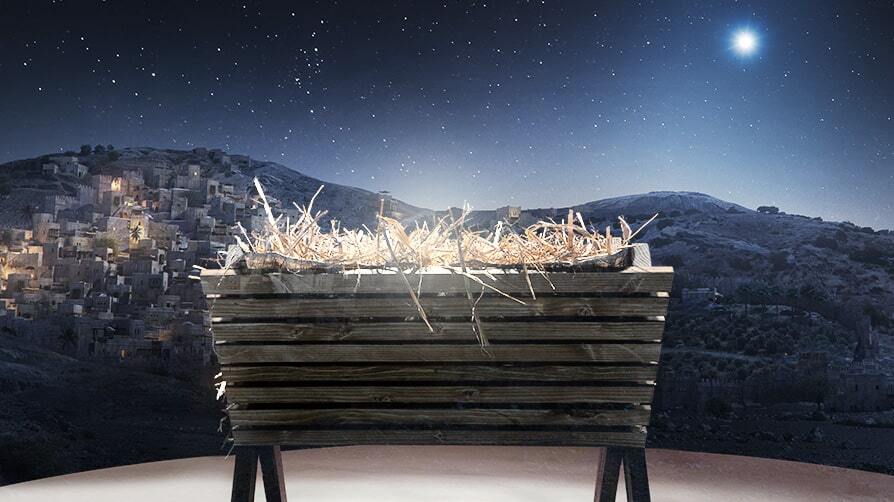 Article
Why Jesus Came—God's Plan of Salvation
by David Jeremiah
You might be asking yourself why the Christmas story is important. Why is the Nativity story for today, and not just for Joseph and Mary, the shepherds and the Wise Men, many years ago? Why do we need to believe in Jesus today?
1. We should believe in Jesus because He believes in us.
Jesus was God in the flesh, and He loved us so much that He came to earth for you and for me. He believed in us enough to appear as a human being who was like us in every way, except without sin.
"And the Word [Jesus] became flesh and dwelt among us, and we beheld His glory, the glory as of the only begotten of the Father, full of grace and truth." John 1:14
2. Jesus invites us to a life that makes sense and gives us the only workable strategy for living a happy and fulfilling life.
Looking out for our own interests leads to self-destruction and despair. We are sinful people who, when left to our own devices, go against God's truth for us. Yet Jesus spoke of living by love and unselfishness. He showed us that when we devote ourselves to loving and serving one another, life is fuller and more satisfying.
"This is My commandment, that you love one another as I have loved you." John 15:12
3. Jesus lives today, and He longs to live within us.
Jesus is just as alive today as He was in the first century, and we can have a much closer relationship with Him than those who knew Him when He walked the earth. When it came time for Him to leave this world, Jesus told the disciples that the Holy Spirit would come after He left. If Christ has become our Lord and Savior, the Holy Spirit makes His home within us permanently. We are never alone, nor are we left to our own limited resources.
"But the Helper, the Holy Spirit, whom the Father will send in My name, He will teach you all things." John 14:26
4. Because God is holy and just, He must deal with our sin, the wrong things we do.
God loves us so much that He made a way to rescue us from sin. He sent His Son, Jesus, to earth, and Jesus' mission was to rescue us! Jesus rescued all of us from sin by living a perfect life, dying on the cross, and rising again on the third day. He took the punishment for our sin, so we could spend eternity with God.
"For God so loved the world that He gave His only begotten Son, that whoever believes in Him should not perish but have everlasting life." John 3:16
The gift of salvation is free!
To receive God's forgiveness, simply ask Him to forgive you for your sin. Here is a simple suggestion for your prayer.
Jesus, I believe in You. I know that You have loved me from the beginning, and now I choose to love You too. I realize that when You died, You had my sins in mind. I cannot live a life of joy and peace apart from You. So I accept the gift of Your forgiveness, and I rejoice that my debt of sin is paid in full! Come into my life, and guide me for the rest of my days. I now belong completely to You, and I will follow You as my Lord and my Savior forever. Amen.
Hang Tight...
Processing your application…
Reviewing your application…