Become a Fan
Receive regular updates and discover ways you can share Why the Nativity? with others
Thanks,
Friend

!

We will send you regular updates about Why the Nativity?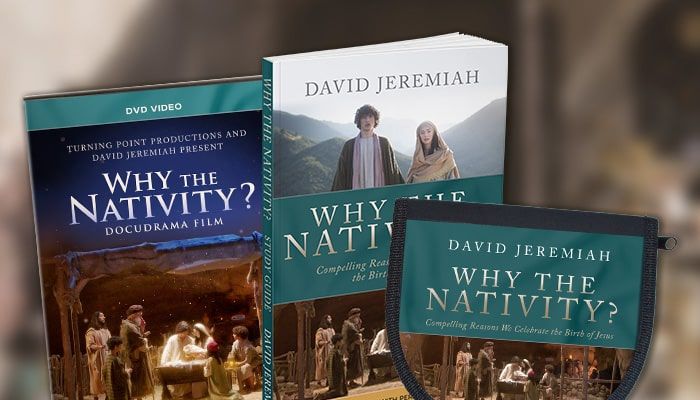 In Why the Nativity?, Dr. David Jeremiah looks in detail at the people and events that surround the Christmas story and why each of them was chosen for their specific purpose. This year, celebrate this special season by revisiting the story of the first Christmas by requesting your Why the Nativity? resources today and join in worshiping Him for His great gift to us.
Where to Watch
Why the Nativity? is available to watch on all your favorite devices and everywhere you watch Turning Point Television.

Broadcast Television:
December 2023
Additional Airings
Smart TVs:
Samsung TV
LG TV

Streaming Devices:
Roku
Apple TV

Phones:
Apple iPhone / iPad
Android

Online:
This Website
Turning Point
YouTube
How did God use Why the Nativity? in your life?
We are praying that God will use this new docudrama to stir people's hearts during this most tender-hearted time of year. If you've been impacted by the film, we'd love to hear your story:
Thanks,
Friend

!

Your story has been submitted.
Support This Outreach
At a time when our nation and the world need the hope of the Gospel more than ever before, God has given us an opportunity to reach people with the life-changing story of Christmas. Through the broadcast ministry of Turning Point, it costs just 5 cents to reach someone with Why the Nativity? during the Christmas season. Please partner with us today and help us share the real reason for the season!
Hang Tight...
Processing your application…
Reviewing your application…