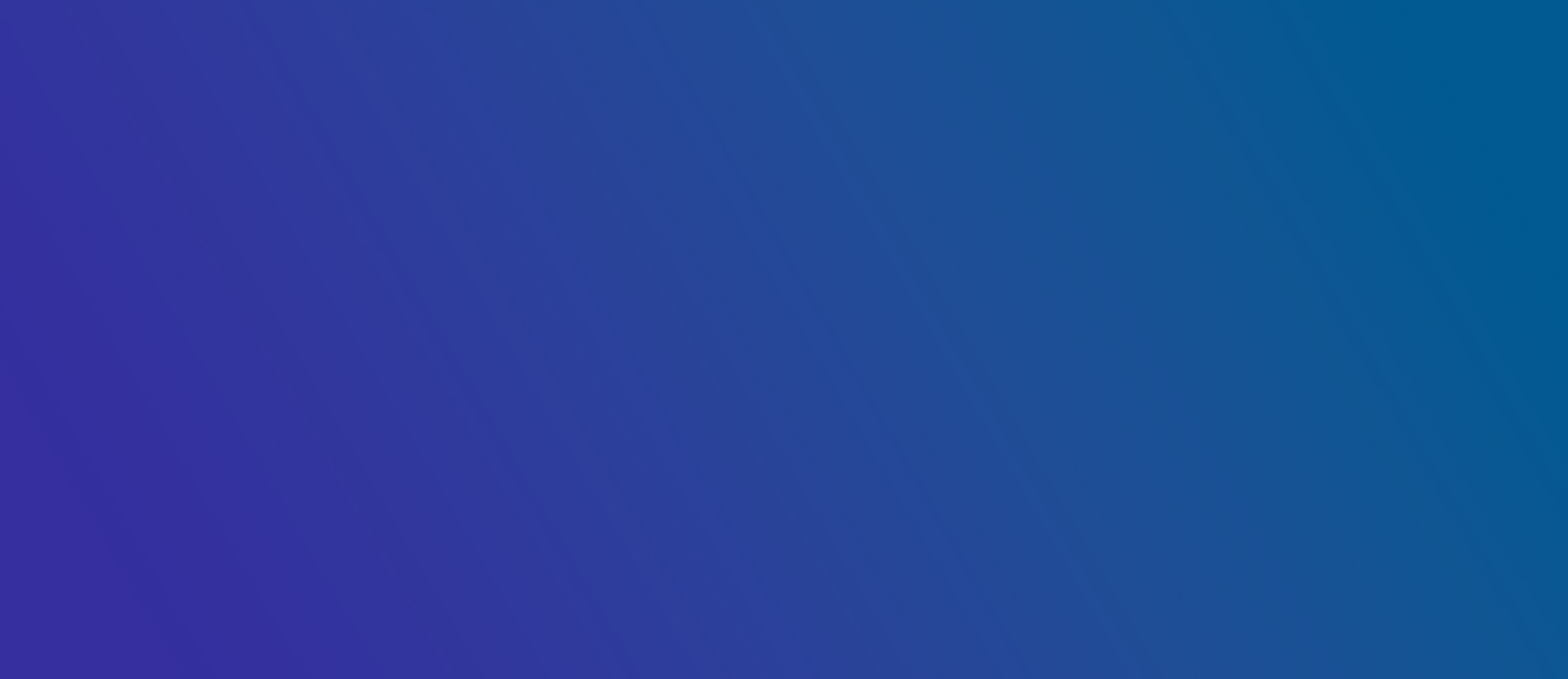 Aired Sunday, May 21
A Theological Prophecy—The Falling Away
Previously Recorded
Perhaps little is more heartbreaking in the Christian's life than to watch a fellow believer abandon the faith. But in recent years, more and more professed believers seem to be falling away. Today, Dr. David Jeremiah presents strategies for guarding against apostasy.
More
Featured on This Broadcast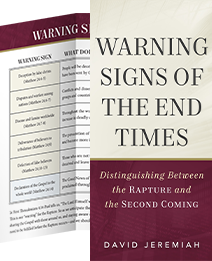 FREE: The Warning Signs of the End Times
Outlining six signs of the Second Coming, this FREE chart explains what the warnings in Matthew 24 mean and practical ways we ought to live in light of them.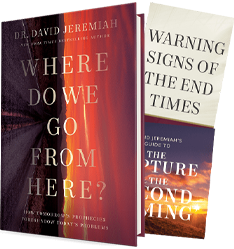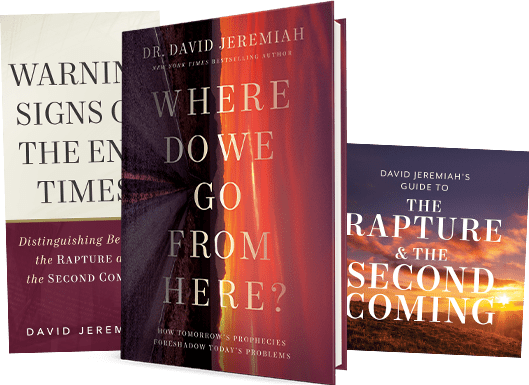 ARE CURRENT EVENTS IN PROPHECY?
Where Do We Go From Here?
Never in our lifetime have world events aligned so closely with end-time prophecies. Dr. Jeremiah believes ten phenomena are happening in our world today that were recorded centuries ago in biblical prophecy.
Learn More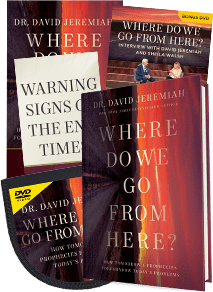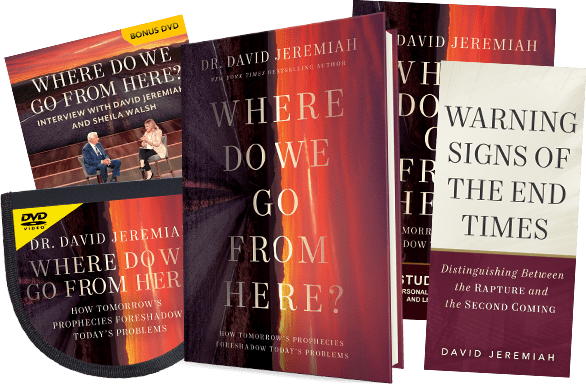 WHERE DO WE GO FROM HERE?
Your Complete Study Set
Exclusively available from Turning Point, this robust Bible prophecy study set will guide you toward the hope we can find amid the prophetic events that are unfolding all around us.
Learn More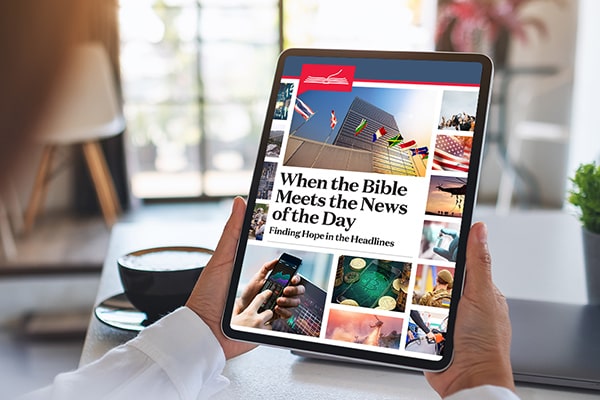 Finding Hope in God's Plan for the Future
When the Bible Meets the News of the Day
Maybe you have experienced a sense of despair while scrolling through the news lately, bombarded by headlines of tragedy, war, and global instability. It is all too easy to feel discouraged by the state of our world. But here's the good news: as Christians, we have access to a prophetic outline of the future, given to us by God himself.
While it's important to stay aware of current events, let's not allow them to shape our attitudes or perspectives. Instead, let's look to the Word of God for guidance on how to view the world around us. For over 40 years, Dr. David Jeremiah has provided us with invaluable teachings on prophecy, offering profound hope in the midst of chaos.
By understanding God's plan and purpose for our future, we become unshakable, steadfast, and fearless. This newfound confidence allows us to be ambassadors for Christ, spreading the good news of His salvation to the world. So if you're feeling disheartened by the headlines, remember that there is a greater, more hopeful story at play. Join us in discovering what it means to live in light of God's plan for our future—it's news worth sharing!
Sheila Walsh digs into the details of Where Do We Go From Here?
Exclusive Interview
Does it seem as though every news story is more distressing than the one before? The natural question to ask is, What is going on? But a better question would be, Where Do We Go From Here? Dr. David Jeremiah believes ten phenomena are happening in our world today that were recorded centuries ago in biblical prophecy.
In this exclusive interview, Sheila Walsh joins David for a tour of today's major issues and how they connect with biblical prophecy. Hear his candid thoughts about how today's problems foreshadow ten of tomorrow's prophecies:
A Cultural Prophecy—Socialism
An International Prophecy—Globalism
A Biological Prophecy—Pandemic
A Financial Prophecy—Economic Chaos
A Theological Prophecy—The Falling Away
A Biographical Prophecy—End Times People
A Political Prophecy—Cancel Culture
A Spiritual Prophecy—Spiritual Famine
A Geographical Prophecy—Jerusalem
The Final Prophecy—The Triumph of the Gospel
When we view world events through the lens of Scripture, we can face the future with confidence. Watch and gain a fresh perspective for your tomorrows.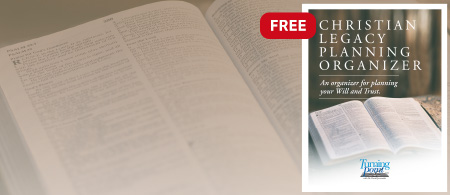 Together…We Can Touch Tomorrow
Learn About Christian Legacy Planning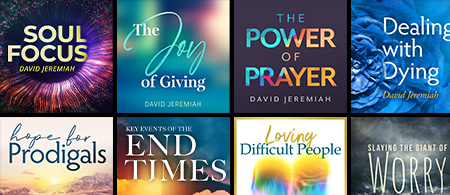 A Treasure Trove of 40 Years of Bible Strong Teaching
Start Streaming TurningPoint+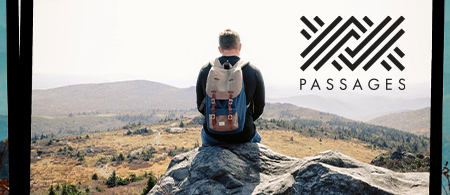 Watch New Episodes on YouTube
PASSAGES for Young Adults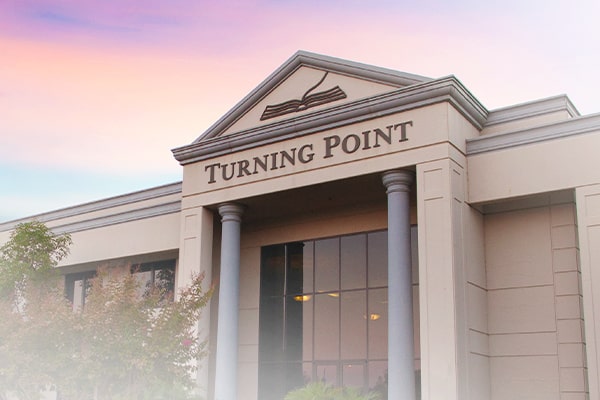 We are so glad you're Here!
Stay Connected to Turning Point
Our mission is to deliver the unchanging Word of God to an ever-changing world, and that has led us to take the Good News and the "Good Teaching" of Jesus Christ across the globe in every way we can think of!
This site is one of the best places to find inspirational Bible teaching from Dr. David Jeremiah, ministry news, and much more. But it's not the only way to stay connected to the ministry of Turning Point.
Discover the many places and ways you can connect to all the rich resources available through the ministry of Turning Point.
The Convenience You Need, the Content You Want
Access the Turning Point App On Your TV With Roku
Every message from Dr. Jeremiah is aired across the world on Turning Point Television, on our ministry website, and in our official mobile phone app. But did you know…Turning Point Television is also available absolutely free on Roku? No subscription of any kind required! If you have internet access and a Roku Device (or a smart TV), you can watch Dr. Jeremiah's broadcasts absolutely free.
Think of it this way…Our Roku App does the DVRing for you! No need to make sure Turning Point is recording because our Roku App makes it available instantly, for free.
Watch Turning Point from your TV on YOUR time, when YOU want to watch it!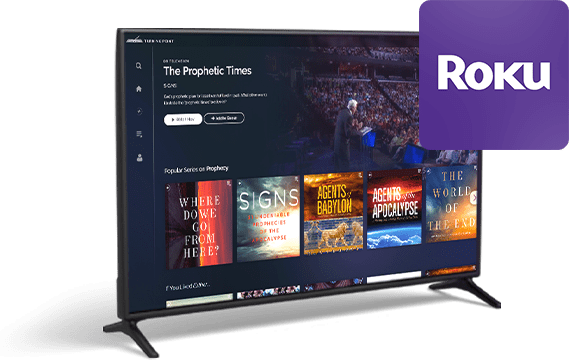 Socialism Vs. The Bible
What Does the Bible Say About Socialism?
Few passages of Scripture stir as much political controversy as Acts 2:44-45, which is addressed to the Early Church. It says, "Now all who believed were together, and had all things in common, and sold their possessions and goods, and divided them among all, as anyone had need." Someone will likely tell you the Bible teaches socialism here and that the Early Church was communist. I will tell you this is a story of personal sharing, not public socialism.
The Early Church's generosity would have baffled Karl Marx. No one compelled the believers to help the poor and share what they had. No one redistributed possessions on their behalf. In Acts 2, we find a story of generosity and kindness, not governmental control.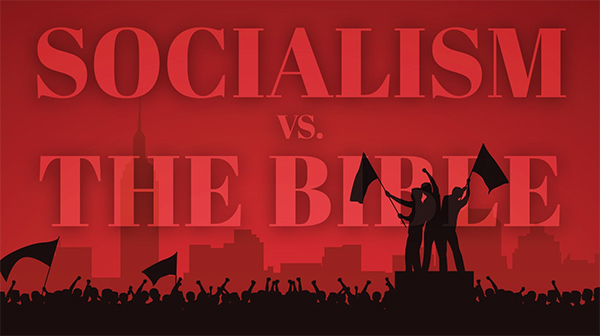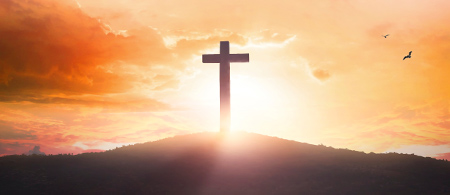 Do You Know God...Really?
Become a Christian Today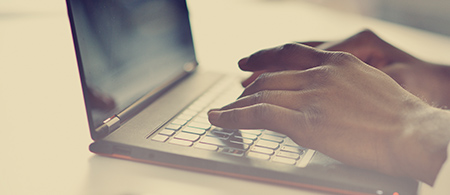 We Want to Hear From You!
Share your story!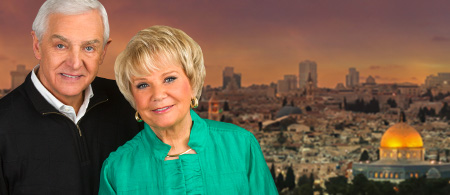 Join Us For an Inspirational Vacation
Travel With Turning Point
Television Series:
Now Airing
Here are the current teaching series now airing on Turning Point Television. Enter your email address in the box below to receive updates about upcoming broadcasts.
Series Updates »
Please enter a valid email address
You've been successfully signed up!