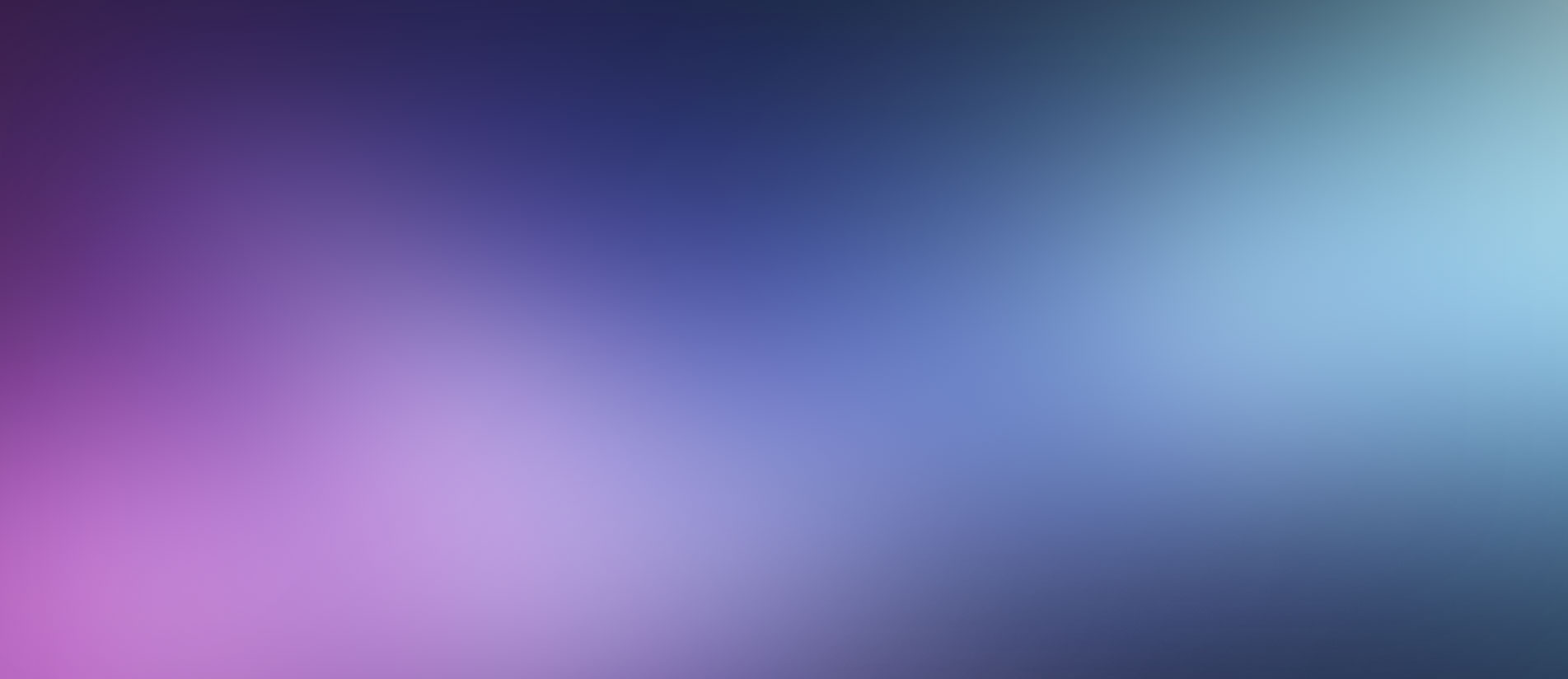 Aired Sunday, December 27
A Great Promise for the New Year
Previously Recorded
Instead of approaching the new year with a promise to yourself (in the form of a New Year's resolution), why not focus on a promise from God? Dr. David Jeremiah breaks down one of the most quoted – and most misunderstood – promises in the Bible. It's a perfect verse for the year ahead.
Play With Audio
Featured on this Broadcast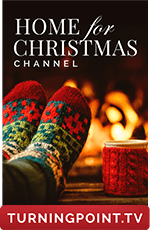 Home for Christmas Online Channel
Turning Point has curated an amazing line-up of free Christmas music, comedy, specials, messages, trivia, kids' activities, and more!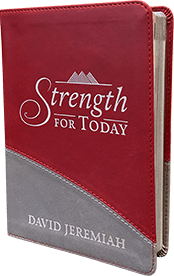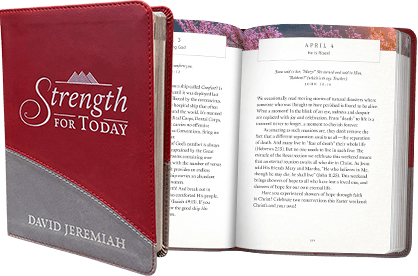 New Devotional from David Jeremiah
Strength for Today
How do we access God's strength and a renewed hope for the future? Through daily Bible study and communication with God in prayer. Now is the time to trust in God, not in circumstances! This beautiful, leather-like devotional contains Scripture to encourage you in your walk and biblical truth from Dr. Jeremiah for each day of the year.
Learn More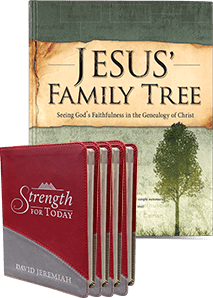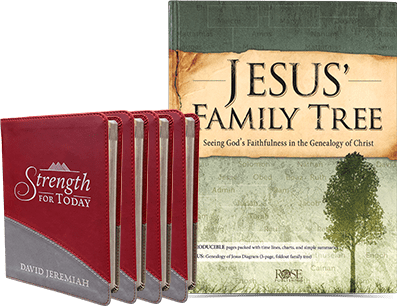 Finding Strength in God's Faithfulness
Devotional 4-Pack PLUS
Jesus' Family Tree
The remarkable heroes and heroines in the ancestry of Jesus demonstrate God's tremendous faithfulness over the centuries. Each unique character in Jesus' family tree gives us a glimpse of how God works in all things—even the tragedies and missteps—together for good! Invite a few friends to join you on a voyage deep into God's Word over the next year.
Learn More
Music, Merriment, Meaning, and More!
Home for Christmas Channel
Christmas 2020 may be the most under-celebrated Christmas in centuries. And the beloved lyric, "I'll be home for Christmas" may take on a new meaning as many of us will be staying home more than ever this season.
This year David Jeremiah and Turning Point Ministries want to cut through the confusion and deliver the spirit and message of Christmas to people everywhere, so we are introducing the online Home for Christmas channel. Fill your season with music, carols, pageants, laughter, Scripture, inspirational Bible teaching, and more. You can enjoy these complimentary resources on your phone, in your car, at home, or anywhere else you feel needs a little Christmas. No matter who you are, or where you'll celebrate, we hope Home for Christmas will make your spirits bright!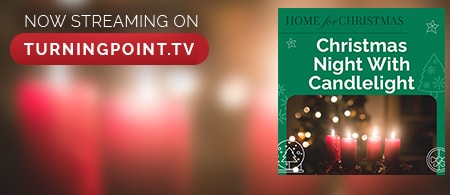 Christmas Night With Candlelight Playlist
Listen on the Home for Christmas Channel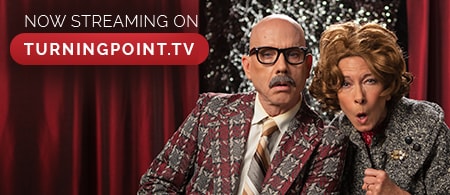 Hilarious New Adventures at the SOS Estates
Watch Gus & Gladys, Jan & Dan, and more!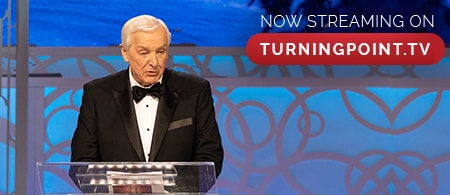 Available Anytime, Anywhere This Christmas Season
Watch Timeless Teaching From Dr. Jeremiah
Together We Can Reach the World
Help Us Launch 2021
2020 has not been what any of us expected. Nearly every aspect of our daily lives has been changed by COVID-19. But our God saw 2020 coming—and He laid the foundation for Turning Point to minister to more people than ever in our history. During the last twelve months, we have acquired additional TV and radio time, enhanced our digital platforms, and expanded the reach of our monthly magazine and daily devotionals to thousands of new people. The response has been overwhelming! Our call centers and mailbags are brimming with reports of lives that have been changed.
We are deeply grateful for all that the Lord has accomplished through Turning Point, yet there is more work to be done. If you have been blessed by the ministry of Turning Point, would you prayerfully consider supporting our future ministry?

A Turning Point Exclusive
Watch the Brand-New Interview with David Jeremiah
In his new book, Dr. David Jeremiah invites you to walk more closely with Jesus while opening his heart with detailed information about the dearest Person in his life. Now you can learn more about the book and his new teaching series through this conversation with another dear person in his life—his son and Turning Point COO, David Michael Jeremiah.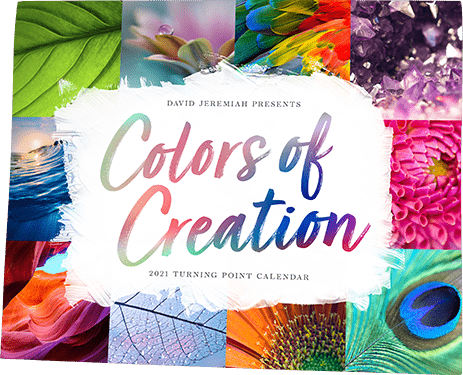 Only Available For a Limited Time
Turning Point's 2021 Calendar
Teeming with vibrant colors, unique and meticulous features, and a design that only God Himself could create, nature offers us a perspective of God that should be celebrated and enjoyed. Our exclusive 2021 calendar will help turn your thoughts toward your Creator each month in the coming year. Along with stunning images, each month has a special theme and Scripture plus a Bible reading plan that will take you through the entire Bible in 2021.
Step back from the busyness of daily life and focus on the nature and wonders of God with the Colors of Creation calendar.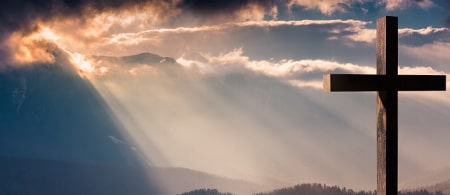 Simple Steps to a Personal Relationship With God
How to Become a Christian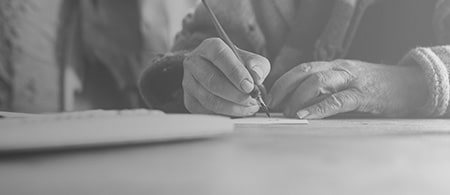 We Want to Hear From You!
Share Your Story!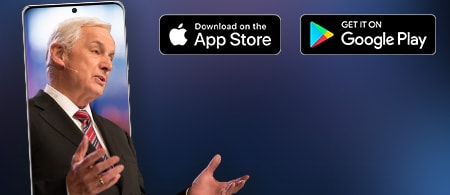 More Than 1.1 Million Downloads!
Get the Turning Point App
Television Series:
Now Airing
Here are the current teaching series now airing on Turning Point Television. Enter your email address in the box below to receive updates about upcoming broadcasts.
Series Updates »
Please enter a valid email address
You've been successfully signed up!