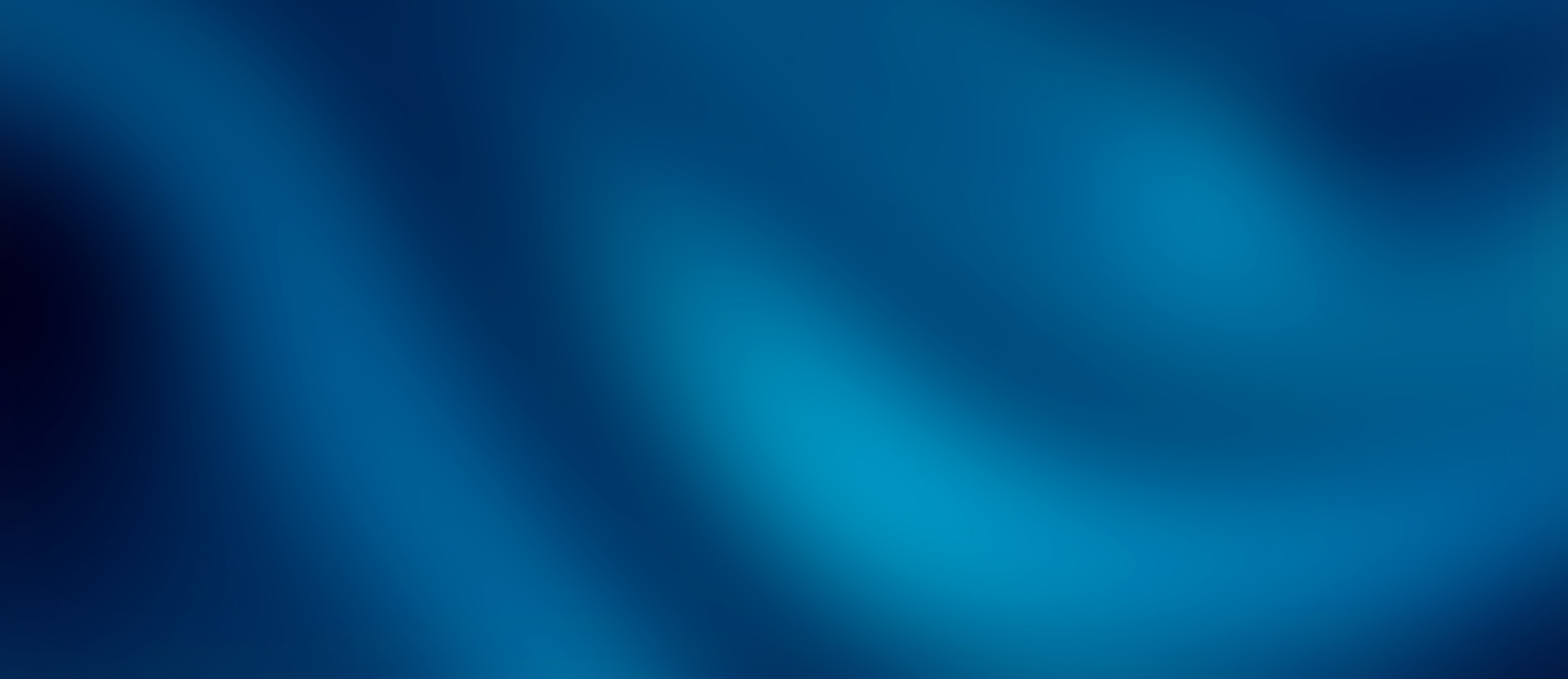 Aired Sunday, November 29
Forward Interview With Dr. David Jeremiah
Previously Recorded
If the state of our world has you feeling paralyzed with fear or uncertainty, take heart. On today's broadcast, Sheila Walsh and Dr. David Jeremiah discuss his new book and teaching series, FORWARD. Learn how to start moving forward by embracing God's plan for your future!
Play With Audio
Featured on this Broadcast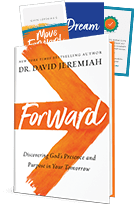 New From David Jeremiah
Rise from your rut, conquer your circumstances, and move Forward!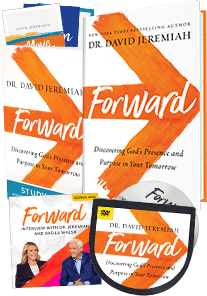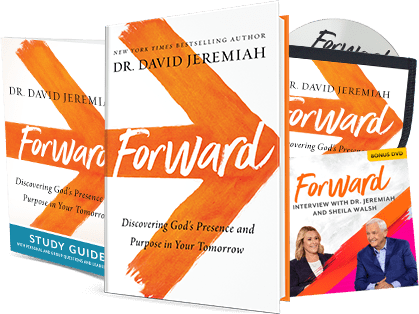 Discover God's Purpose For Your LIfe
Find God in Your Tomorrow
God wants to expand your dream, give you divine direction, plant a life purpose within you, equip you with tools to overcome fear, grant you great personal accomplishment, and find a mission that will outlive your life. When you order your copy through Turning Point, you'll also receive a set of our exclusive Move Forward Motivation Cards.
Learn More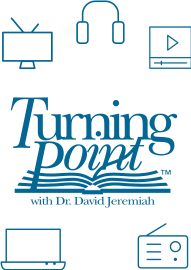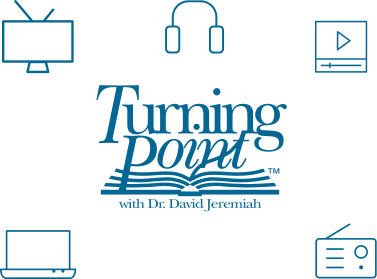 Give a Gift of Support
Help Us Reach People With Forward!
If the message of Forward has ministered to you then we encourage you to help us share it with as many people as possible. Your generous gift of support enables us to reach people all over the world with the truth of God's Word through teaching series like Forward!
Learn More
Don't Miss this Special Online Event
Watch Now: It's Time to MOVE FORWARD
Are you ready to discover God's plan for the "what's next" of your life?
Join us for a nationwide virtual gathering to celebrate the presence and power of God in our life. You will come away from this experience with a new perspective on the future, inspiration to stand firm in the promises of God, and a challenge to move forward. This event features Dr. David Jeremiah and his distinguished guests:
Levi Lusko
Sheila Walsh
Anthony Evans
It's Time to MOVE FORWARD is available to watch NOW!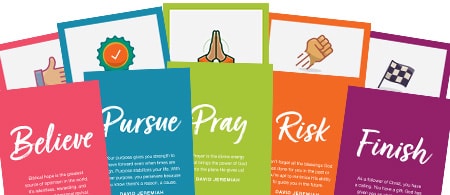 Request Yours Today
Free Motivation Cards—Move Forward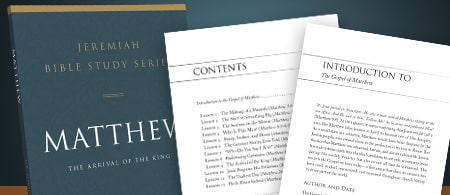 The New Jeremiah Bible Study Series
Take a Look Inside!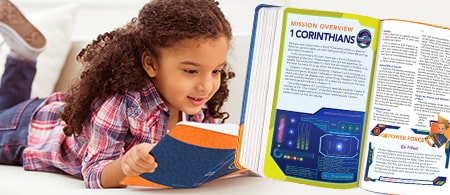 Airship Genesis: Legendary Bible Adventure
Check Out Our Kids' Study Bible
You are a Vital Part of our Minstry
Partner With Us in Prayer
2020 has been the kind of year that drives us to our knees. But at Turning Point, we are blessed to have friends like you—our brothers and sisters in Christ who faithfully support us in prayer. As we launch a new season of ministry, we'd appreciate your prayer for our fall initiatives, for the millions of people we hope to reach, and for our hurting world. Please download the fall prayer guide and join us in eager anticipation of all that God will accomplish as we move forward in ministry.
Claiming His Promises! Reclaiming His Power! Proclaiming His Peace!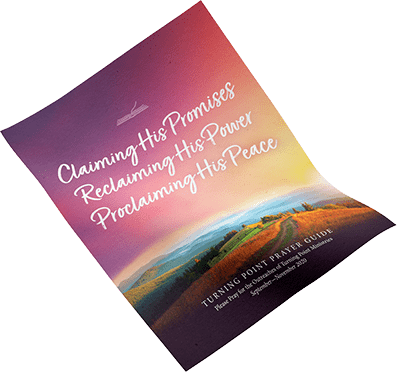 A Turning Point Exclusive
Watch the Brand-New Interview with David Jeremiah
In his new book, Dr. David Jeremiah invites you to walk more closely with Jesus while opening his heart with detailed information about the dearest Person in his life. Now you can learn more about the book and his new teaching series through this conversation with another dear person in his life—his son and Turning Point COO, David Michael Jeremiah.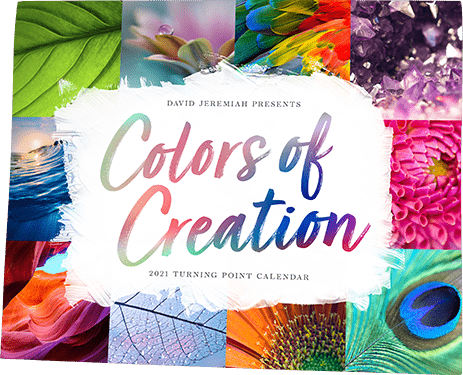 Only Available For a Limited Time
Turning Point's 2021 Calendar
Teeming with vibrant colors, unique and meticulous features, and a design that only God Himself could create, nature offers us a perspective of God that should be celebrated and enjoyed. Our exclusive 2021 calendar will help turn your thoughts toward your Creator each month in the coming year. Along with stunning images, each month has a special theme and Scripture plus a Bible reading plan that will take you through the entire Bible in 2021.
Step back from the busyness of daily life and focus on the nature and wonders of God with the Colors of Creation calendar.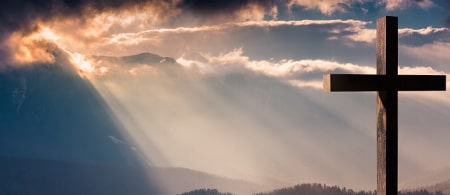 Simple Steps to a Personal Relationship With God
How to Become a Christian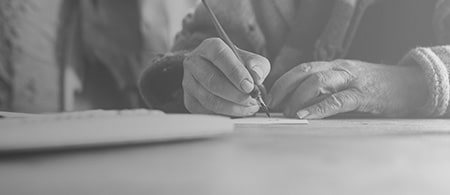 We Want to Hear From You!
Share Your Story!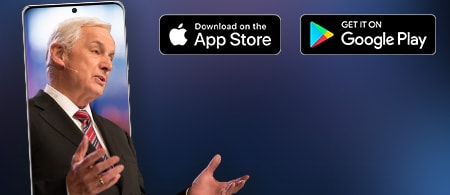 More Than 1.1 Million Downloads!
Get the Turning Point App
Television Series:
Now Airing
Here are the current teaching series now airing on Turning Point Television. Enter your email address in the box below to receive updates about upcoming broadcasts.
Series Updates »
Please enter a valid email address
You've been successfully signed up!