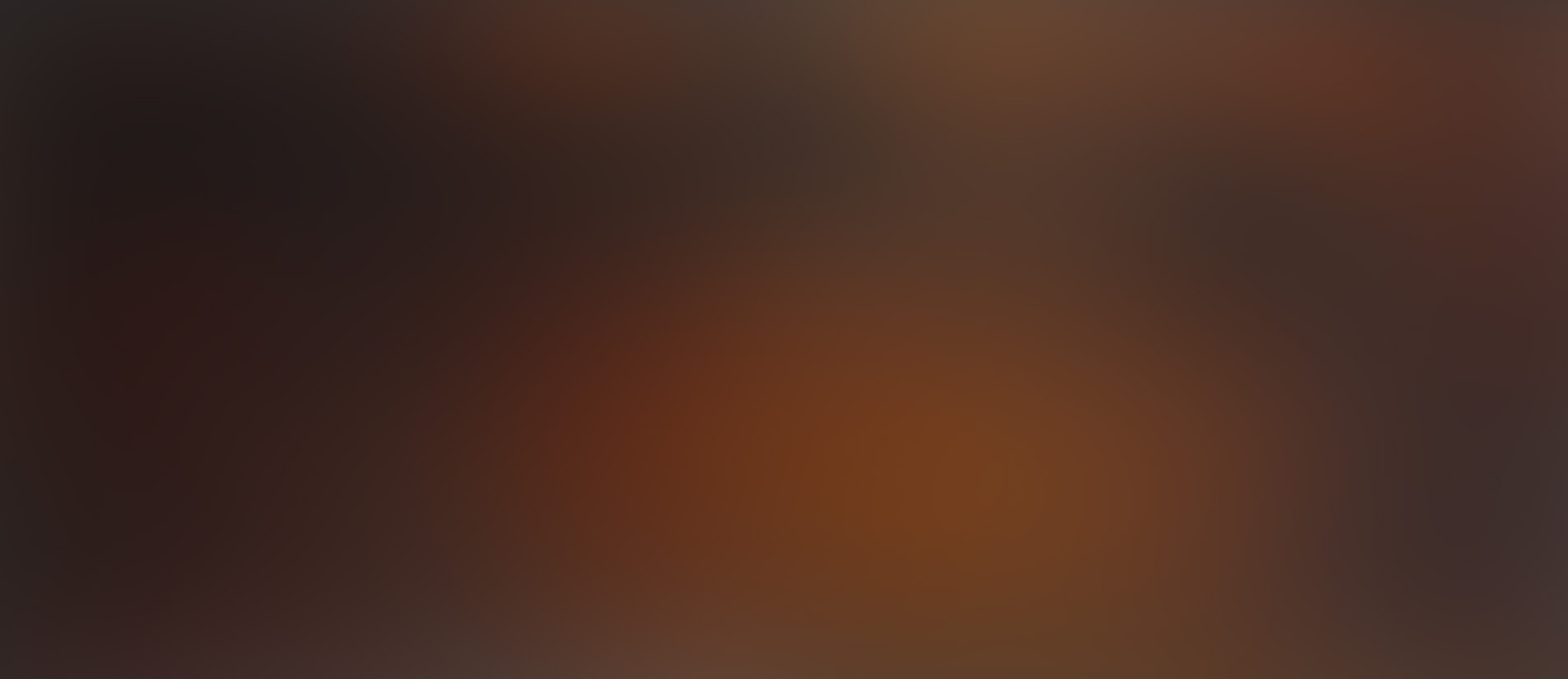 Aired Tuesday, January 17
The Joy of Serenity
Previously Recorded
There is an innate human drive to want to reach farther, do better, and accomplish more. Finding the balance between where we are and where we'd like to be is the challenge of contentment. If we can be as joyful with nothing as with something because of Christ, we are learning to be content.
Play with Audio
Featured on This Broadcast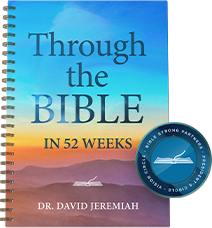 Partnership Sign-Up Bonus
Yours exclusively as you commit to your Bible Strong Partnership—Through the Bible in 52 Weeks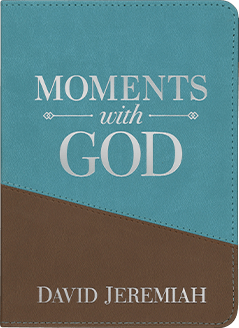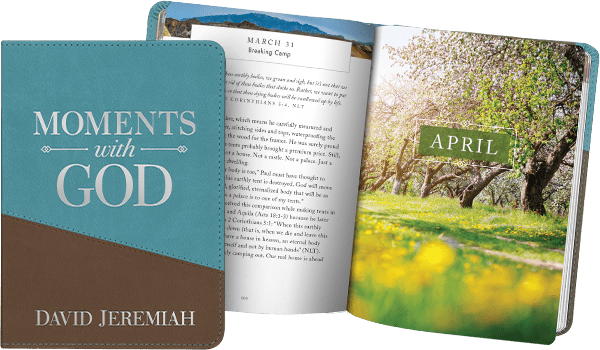 2023 Leather Devotional
Moments With God
Moments With God contains biblical truth from Dr. David Jeremiah for every day of the year, plus Scripture to encourage you in your walk with the Lord.
Seize this opportunity to spend time in His presence in 2023—grow in your faith and hope for the future through Moments With God.
Request Now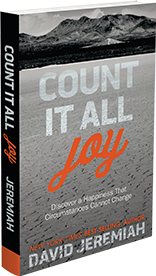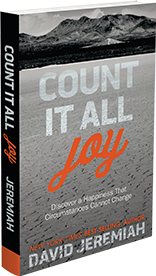 Experience A Joy That Never Ends
Count It All Joy
Is social media robbing you of your joy? Is the news robbing you of your serenity? Your security? David Jeremiah's totally inspiring, beautifully practical study of Philippians will restore it all to you, by the power of God's Word.
Learn More
Partner with Turning Point in 2023
Together, We Are Bible Strong!
We believe the timeless Word of God is the ONLY thing that will turn the tide in our increasingly chaotic and confusing world. But to do so, His people—you and me—must live His Word and share His Word.
In other words, we must become: Bible Strong, together.
This is what Bible Strong Partnership with Turning Point is all about—becoming Bible Strong in our own lives by understanding what the Word of God says, means, and means for us...and inviting the world to become so, too, by producing a 24/7 Bible Strong ministry. Partnering with Turning Point enables you to lead people to Christ through our media and printed resources, multiplying our Bible teaching broadcasts, accumulating programming in new languages, presenting the Gospel across the globe, and strengthening the saints.
We invite you to join us in taking up this call through the global ministry outreach of Turning Point by partnering with us and committing to making a life-changing difference by delivering the unchanging Word of God to an ever-changing world!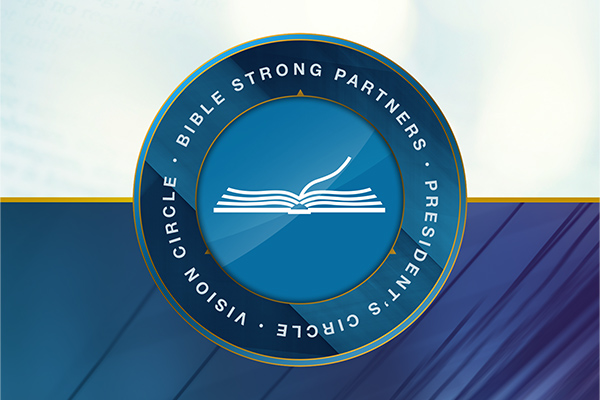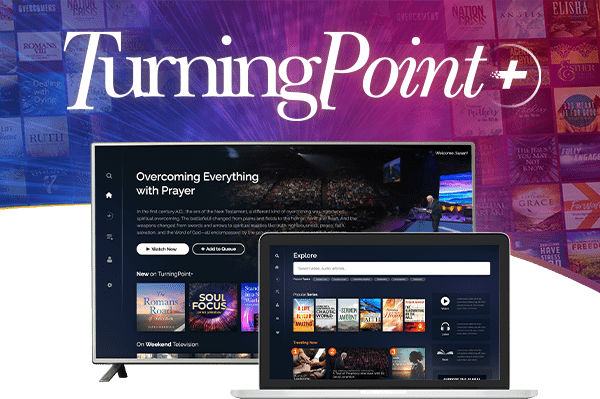 GOD'S WORD—READY TO STREAM WHEN YOU ARE!
TurningPoint+
Streaming TV shows is great. But streaming the unchanging Word of God? Even better!
Right now, it is estimated that more than three million people stream content on platforms like Discovery+ and Apple TV+. This isn't the way of the future...but the way of the present. Online streaming is here to stay! Expanding the presence of sound Bible content on these types of platforms is essential!
Enter our brand-new platform, TurningPoint+! Think of it like Discovery+ or Apple TV+, but with a godly purpose—featuring a huge Bible Strong library of content ready to stream—over 1,200 audio and video messages on all of your devices.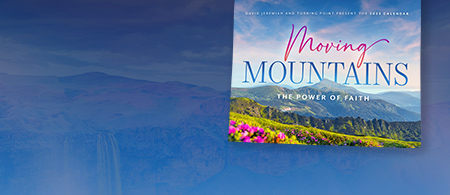 See the Power of Faith Each New Day
Moving Mountains—2023 Calendar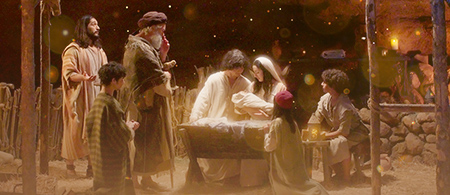 Let's Make Why the Nativity?
A Blessing for Generations to Come!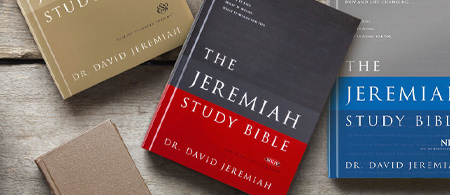 Dr. Jeremiah's Notes Are on Every Page
The Jeremiah Study Bible
THREE POWERFUL RESOURCES TO START THE NEW YEAR
The 2023 Pack
This powerful bundle comes packed not only with two of Turning Point's most loved resources, the Moments With God 365-day devotional and the beautiful new 2023 calendar, Moving Mountains, but also the inspiring book Heaven Rules by Nancy DeMoss Woglemuth.
According to author Nancy DeMoss Woglemuth, "Heaven rules" means God is sovereign over everything that touches us. . . . He is ruler over every diagnosis and prognosis, over all incomes and outcomes, over the most daunting challenges as well as the most seemingly trivial details of our lives.
Combined with Dr. Jeremiah's new devotional and calendar, your heart and spirit will be lifted and encouraged in 2023 as you are reminded that "Heaven rules."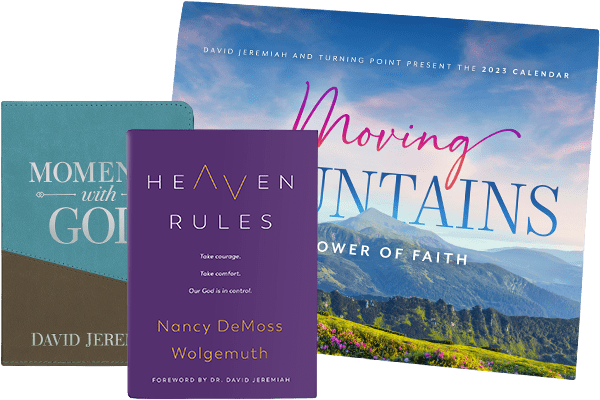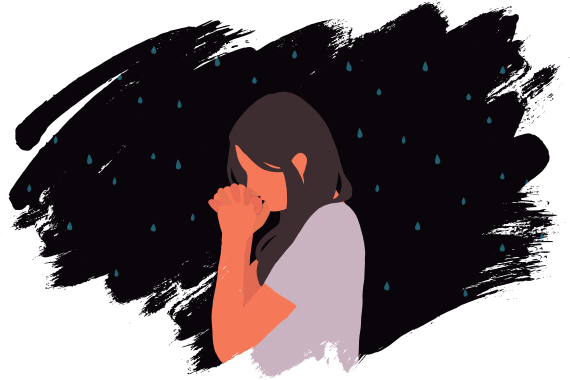 LEARNING WHAT IT MEANS TO TRUST GOD
Where Do You Turn When Your Prayers Are Unanswered?
When we understand there are no easy answers and we must live with mystery, trusting purely in the sufficiency of God's grace—well, that's faith.
Faith is also trusting when we don't know what's next. After Moses died, Joshua was in charge of an unruly horde of Israelites all wondering how they could conquer the Promised Land and find a national home. The Lord didn't give Joshua all the plans at once, but He told him: "Every place that the sole of your foot will tread upon I have given you…. I will be with you. I will not leave you nor forsake you. Be strong and of good courage…" (Joshua 1:3-6).
That promise is for us just as it was for Joshua; it was given to all God's children. The writer of Hebrews, talking to New Testament Christians weary in their struggles, reminded them: "For He Himself has said, 'I will never leave you nor forsake you.' So we may boldly say: 'The Lord is my helper; I will not fear. What can man do to me?' " (Hebrews 13:5-6) If you don't know what's coming, keep your eyes focused on Jesus. He will lead you in paths of righteousness for His name's sake.
WHAT DOES IT MEAN TO BLASPHEME THE HOLY SPIRIT?
Have You Committed the Unpardonable Sin?
The thought of an unforgivable sin has haunted sensitive people in every Christian century, and maybe it has haunted you. I want to be clear in saying that if you're bothered in your spirit that you may have committed a sin God will not forgive, the very fact that you have anxiety over that is evidence you've not committed the sin. If He is still working in your heart, it's not possible to have committed the unpardonable sin.
The very fact that you're reading this article is a tremendous indication you've not committed the unforgivable sin described in the Gospel of Mark.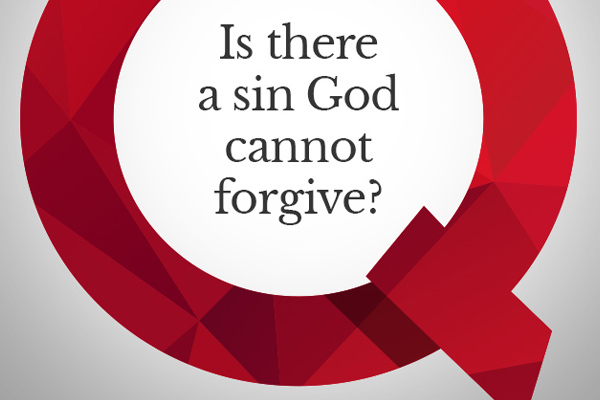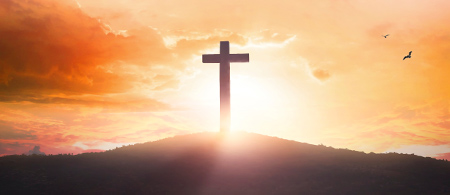 Do You Know God...Really?
How to Become a Christian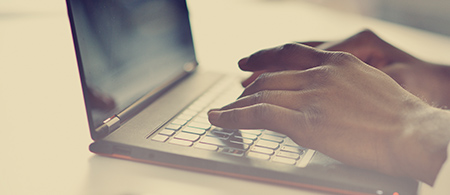 Has Turning Point helped you face uncertainty?
Share your story!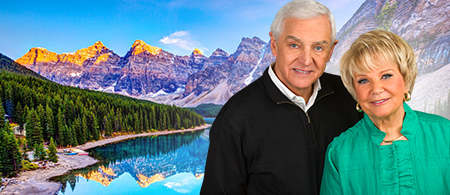 Where Relaxation Meets Inspiration
Travel With Turning Point
Television Series:
Now Airing
Here are the current teaching series now airing on Turning Point Television. Enter your email address in the box below to receive updates about upcoming broadcasts.
Series Updates »
Please enter a valid email address
You've been successfully signed up!