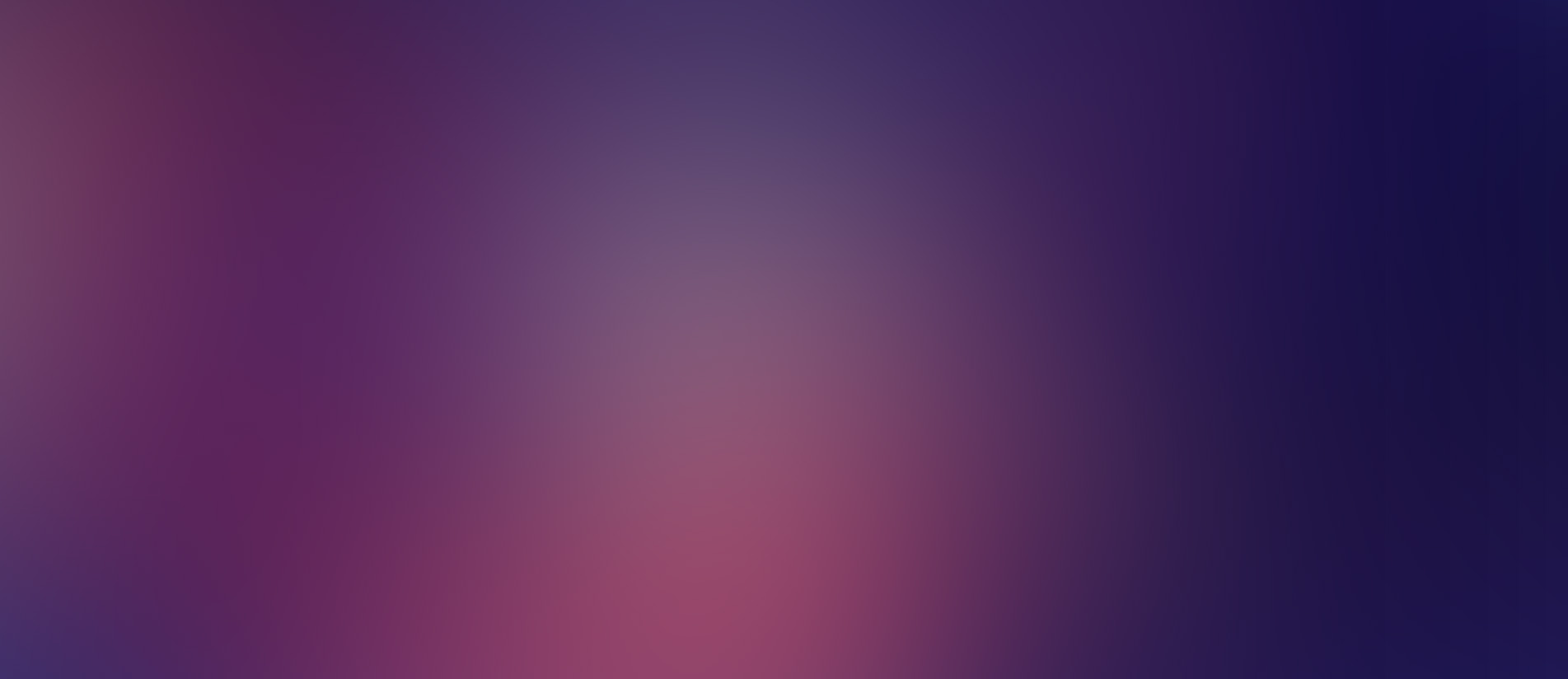 The Jesus You May Not Know
Aired Monday, May 3
Is He King of the Jews or King of Kings?
Previously Recorded
When it comes to earthly power, no one holds more than a king. And the ultimate King is Jesus! Dr. David Jeremiah explains the reasoning for Christ's royal titles and what they mean for those who follow Him.
Play With Audio
Featured on this Broadcast
Turning Points Magazine
Request your complimentary subscription to our full-color, monthly magazine and devotional.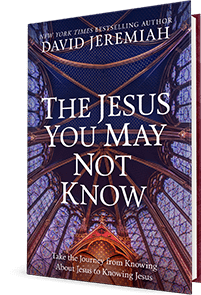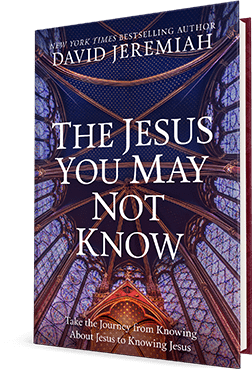 You've Studied God, now...
It's Time to Discover Who Jesus Is
Jesus is the mystery of the ages and the marvel of history. But He is also personal and knowable—and He longs for your fellowship. Take the journey toward knowing Him as you should.
Learn More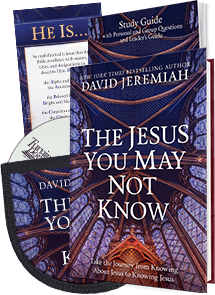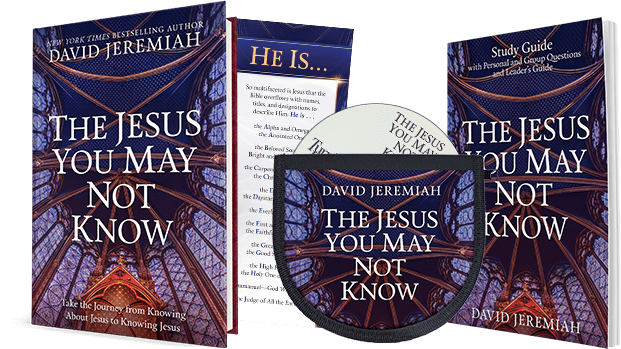 THE COMPLETE MINISTRY RESOURCE SET
The Jesus You May Not Know Set
Through five decades of teaching God's Word, David Jeremiah is still making new discoveries about Jesus! No matter how well you know Him, there is always more to learn. Study the Scriptures with Dr. Jeremiah through this comprehensive set.
Learn More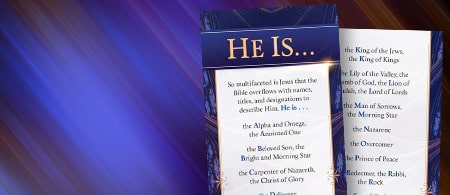 Who Is Jesus? One Name Cannot Possibly Describe Him
Request Your Free Bookmark: He Is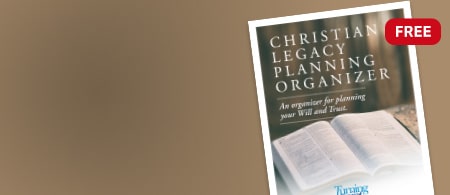 Request Your Free Copy Today
Christian Legacy Planning Organizer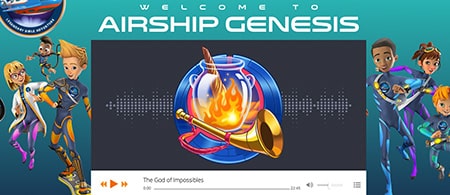 Turning Point for Kids!
Discover the World of Airship Genesis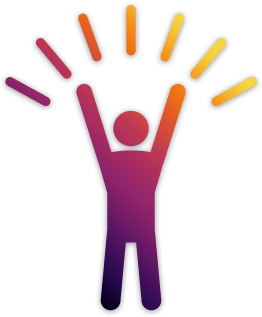 AN ONLINE EXCLUSIVE FROM TURNING POINTS MAGAZINE
Christ Confident—"He Has Me!"
Our days are fleeting; they may end before the next sunrise. Yet God's children are never insecure. The Bible says of us: "We are always confident, knowing that while we are at home in the body we are absent from the Lord.… We are confident, yes, well pleased rather to be absent from the body and to be present with the Lord" (2 Corinthians 5:6-8). We cannot be confident in everyday life if we aren't confident of eternal life.
To be self-confident, we must be Christ confident; and that means being certain of His love for us both today and tomorrow. God has placed eternity in our hearts, and that's why secularism can't erase heaven and hell from people's minds. It's somewhat surprising, but most Americans still believe in heaven and hell.
DR. DAVID JEREMIAH'S KNOWING SET
Study God the Father and God the Son
God the Father is often thought to be aloof, distant, and unknowable. At the same time, society tends to portray His Son, Jesus, as "lowly, meek, and mild" with no thought to His power and sovereignty over creation. Don't settle for popular opinion! Join David Jeremiah on a quest to discover what the Bible really says about our heavenly Father and His Son Jesus Christ. God has revealed aspects of Himself in nature and Scripture so that we can discern the truth about who He is.
You can know more about God than you do, and you can be closer to Him than you are. Request the Knowing Set and prepare to challenge your assumptions about your heavenly Father and His Son. They love you and long to be known by you!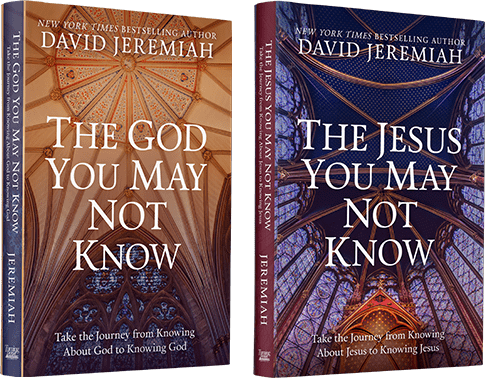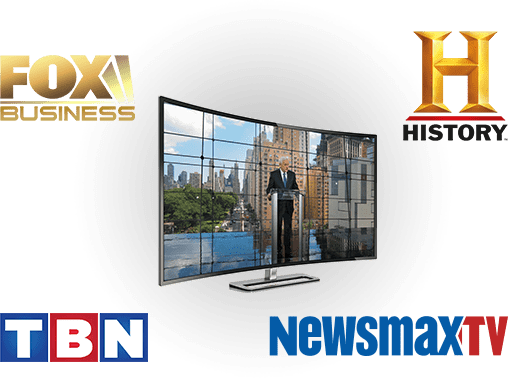 OUR LIST OF BROADCAST PARTNERS IS GROWING!
Find Turning Point on a TV Station Near You
Over the years, we have been blessed to broadcast on Christian television networks around the world like TBN, Daystar, and others. In fact, we've recently added GOD TV and Hillsong to our lineup. But there are many people in desperate need of the hope of God's Word who will not tune in to these networks. If we want to reach them, we need to meet them where they are—on the stations they're already viewing.
God has been working behind the scenes, opening doors we never could have imagined. Turning Point Television is now airing on several major networks, including History, Fox Business, USA Network, Lifetime, RFD TV, and more.
We hope you'll help us spread the word that, wherever you are, Turning Point is on a TV station near you!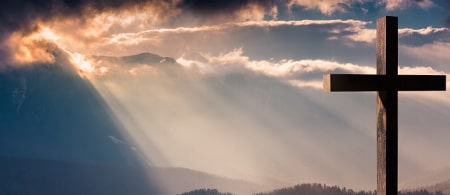 Curious About Christianity?
Learn to Follow Jesus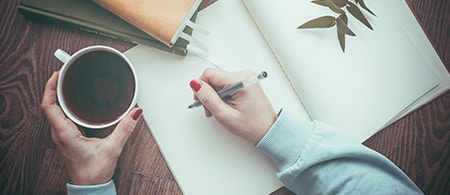 Has Turning Point Helped You Make Sense of It All?
Share Your Story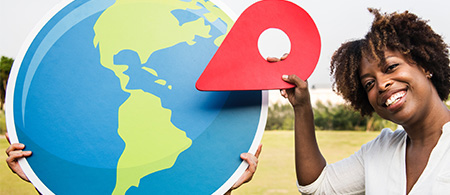 Find Turning Point Radio and Television on a Station Near You
Station Locator
Television Series:
Now Airing
Here are the current teaching series now airing on Turning Point Television. Enter your email address in the box below to receive updates about upcoming broadcasts.
Series Updates »
Please enter a valid email address
You've been successfully signed up!