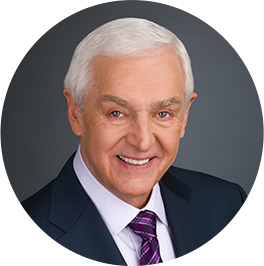 This study is inspired by my own battle with a life-threatening illness. It is an intensely personal and practical resource.
– David Jeremiah
Disruptive moments are often divine appointments
In this perceptive and deeply personal book, renowned pastor and teacher Dr. David Jeremiah draws from the beautiful poetry and deep truths of the Psalms—passages that gave him comfort and strength on his journey into the unknown.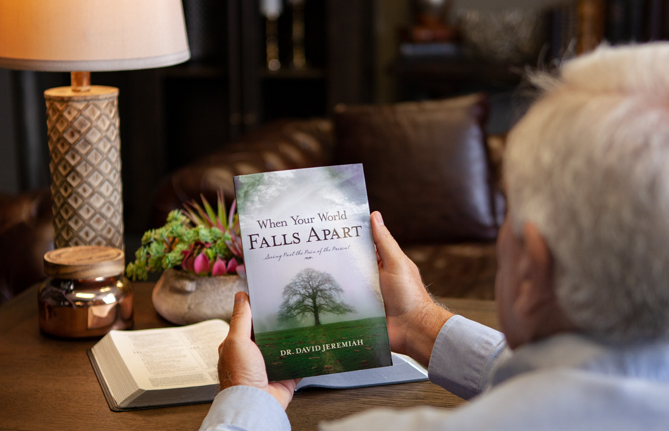 Interwoven with his own reflections and insights are the inspiring real-life stories of other men and women who have faced unexpected adversity and found that God's grace is truly sufficient for every need.
When the unexpected strikes, God is there, and He can make something good out of the bad.
"a true blessing and
a source of comfort"
"On March 28 I received the devastating news that I have stage 4 pancreatic cancer. Your book, When Your World Falls Apart, arrived the next day! I stared at the title a while but it did not take me long to realize that it was God working through you. It has been a true blessing and a source of comfort and encouragement as I go through my own battle with cancer and chemo treatments. I refer to it often and have shared the incredible story of my "miracle" book with many. Now I am happy and honored to share it with you. Thank you, Turning Point, for touching my life in a very real and personal way. May God bless your ministry always."
- Jerilyn S.
Topics in this powerful study include:
A Bend in the Road
Psalm for a Dark Night
I Need Your Help, Lord
When God Delays
Worship in Times of Trouble
A Desert Psalm
Life's Ups and Downs
Praying Under Pressure
When You Are at Your Wits' End
Triumph Over Trouble
The Best Is Yet to Come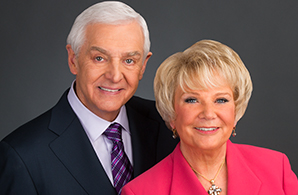 Plus a special forward from Donna Jeremiah!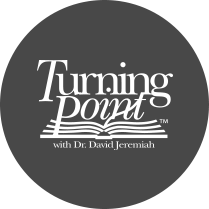 Give to the Mission of Turning Point
Support Ongoing Ministry
Support Turning Point's ongoing ministry without receiving a resource.
Give Now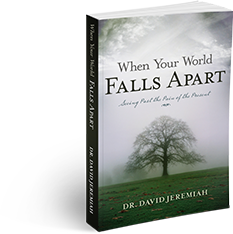 With your Gift of any amount
When Your World Falls Apart Book
Discover the closeness of your Heavenly Father with the help of this 280-page softcover book.
Request Your Book

With a Generous Gift
With A Gift of $60 or More
When Your World Falls Apart Resource Set
You'll Receive:
• When Your World Falls Apart book by David Jeremiah
• When Your World Falls Apart study guide
• Complete teaching series on audio CD
• Bend in the Road bookmark
Request Your Resource Set

With a Gift of $60 or More