A TURNING POINT EXCLUSIVE
2021 Wall Calendar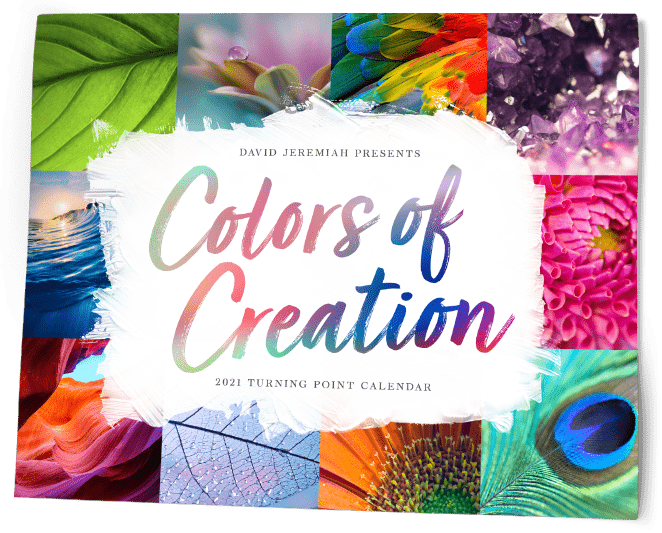 Colors of Creation will remind you to take time every day to remember who God is...to celebrate the magnificence of His creation and matchless power with stunning imagery that captures the detail of earth's beauty.
Request Now
Request a 5-Pack

to share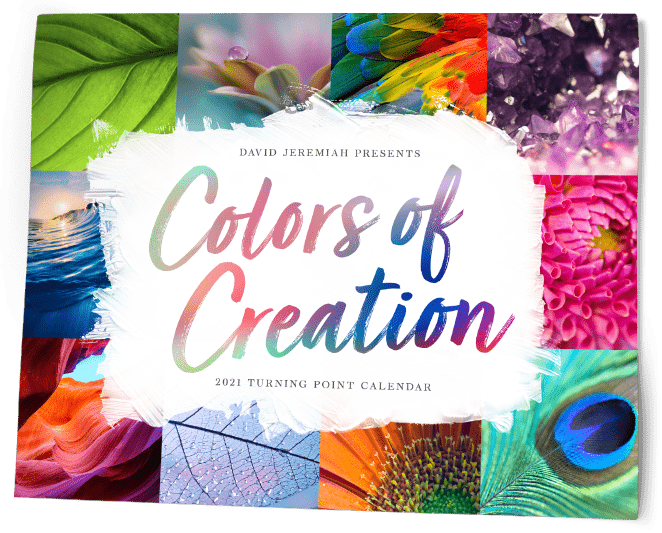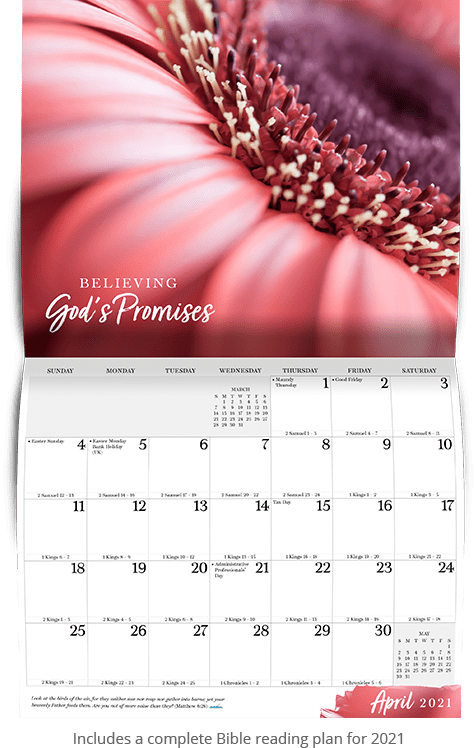 Supplies are limited
One of Our Most Popular Products!
This exclusive 14-month calendar features:
An inspiring theme for each month with correlating Scripture
Notation of special holidays
A Bible reading plan for the year
Images of the previous and next month's calendar
A writable surface to jot down special events
Daily/weekly planning friendly
Special holiday planner
Beautiful imagery
November & December 2020 holiday planner included
Every year the Turning Point wall calendar is one of our most requested products, but once they're gone, we do not order more. Be sure to request yours today!
Take time from the busyness of daily life to step back and focus on the nature and wonders of God with the Colors of Creation calendar.
COLORS OF CREATION 2021 TURNING POINT CALENDAR
Available with your gift in support of our ongoing ministry:
GIVE TO THE MINISTRY OF TURNING POINT
Support Turning Point's ongoing ministry without receiving a resource.
Give Now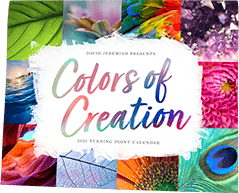 Colors of Creation 2021 Calendar
WITH YOUR GIFT OF ANY AMOUNT
You'll Receive:
One copy of Turning Point's exclusive 2021 Colors of Creation calendar.
Request Your Calendar

With a Gift of any Amount