The giants we face have different names: Fear. Discouragement. Loneliness. Worry. Guilt. Temptation. Anger. Resentment. Doubt. Procrastination. Failure. Jealousy. Call them what you will; they're only giants, after all, like Goliath. He was a shade over nine feet tall, but it only added up to a bigger dent in the pavement once he fell. The bigger they come, the harder they fall.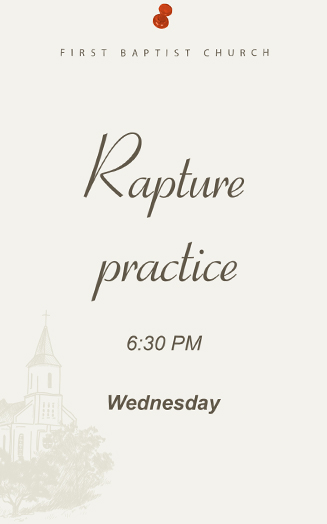 Can you imagine...
walking into church one Sunday and seeing this announcement posted on the bulletin board?
Can you imagine...
walking into church one Sunday and seeing this announcement posted on the bulletin board?
oh, I know it might seem silly
...to think about attending a rehearsal for the Rapture—but here's the amazing reality:
God's Word outlines ten ways we should be preparing for Christ's return!
And when you think about it, it only makes sense...rehearsal just means getting ready for something—it's preparation for a future event. And that is exactly what we should be doing in light of Christ's return.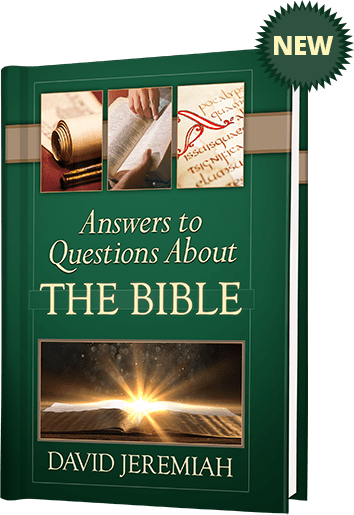 A TURNING POINT EXCLUSIVE
Brand-New Q&A Book by Dr. David Jeremiah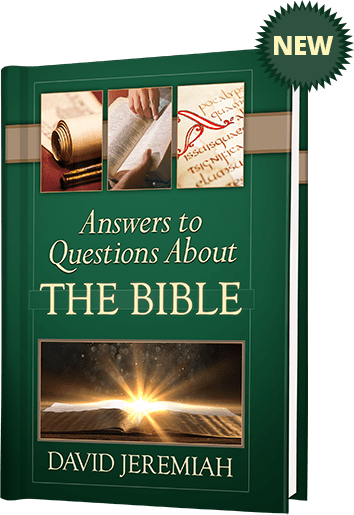 The 66 books of the Bible have been a "best seller" throughout history because Scripture offers an intimate look at God's heart, mind, and plans for us. The Bible is the greatest resource for growing our knowledge of God, but it can be challenging to locate answers when we have specific questions.
Filled with answers to common questions, Answers to Questions About the Bible makes a perfect companion for your study time. For a limited time, it is available for a gift of any amount in support of Turning Point's ministry.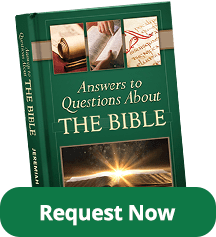 Gain a Deeper Understanding of the Bible Today
You know the Bible is God's Word and that it contains the answers you need, but it can also be confusing. It is a collection of individual books with different authors, settings, and themes, yet God Himself composed each page with one cohesive storyline from beginning to end.
In this new resource, David Jeremiah breaks it all down for you—
Dividing your questions into five topical sections to simplify your search for answers.
Giving clarity on the structure and content of the Bible.
Offering definitions of biblical terminology.
Identifying ways to study the Bible more effectively.
Take the next step in your spiritual journey with David Jeremiah's Answers to Questions About the Bible.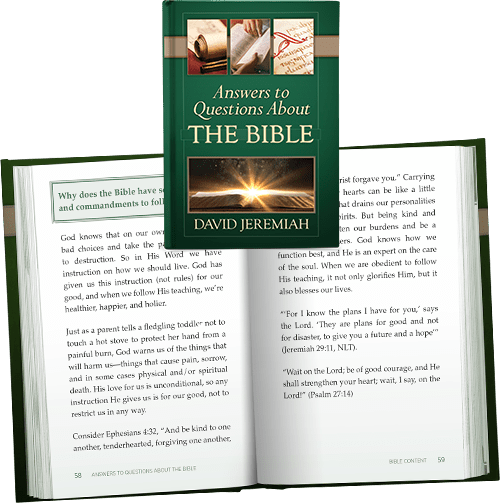 Core Topics:
Bible Structure
Gain clarity on the structure and content of the Bible.
Understanding the Bible
Recognize the Bible's impact and relevance in your life.
Bible Content
Understand the "why" behind Scripture's genealogies, rules, hard truths, and more.
Books of the Bible
Appreciate the relationship between biblical books and their differences.
Important Themes
Peruse more than thirty fundamental themes found in Scripture.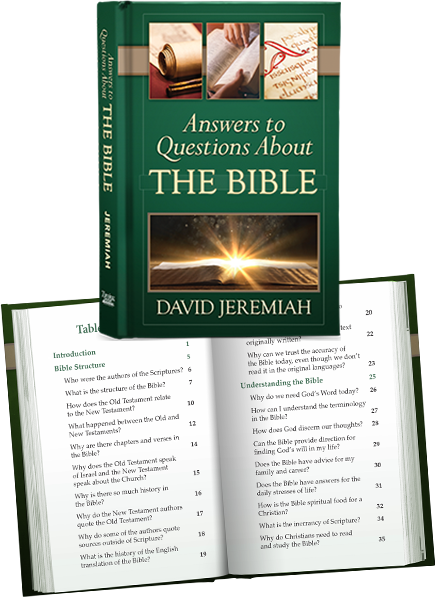 Featuring:
User-friendly, topically organized format
More than 100 questions and answers
Insights into the structure and content of the Bible
Practical tools to aid individual or group study
Answers that are suitable for new believers…
WITH DR. JEREMIAH'S ANSWERS TO QUESTIONS ABOUT THE BIBLE,
you'll find 100 answers to questions for every stage of your walk…
Q&As for new Christians:
What book of the Bible should be read first?
Who were the authors of the Scriptures?
How do we know the people mentioned in the Bible really lived?
Why do Christians need to read and study the Bible?
How can I understand terminology in the Bible?
Topical Q&A topics include:
The Antichrist
Prayer
Prophecy
Rapture
Satan
Spiritual Gifts
The Trinity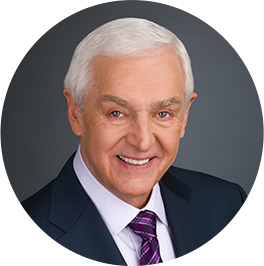 Time spent in the pursuit of God's truth always leads to a deeper understanding of God's Word—it will enhance, bless, and strengthen your walk with God. If you have questions, God has the answers.
SATISFYING ANSWERS TO CORE QUESTIONS
God Is Ready to Answer Your Questions
What's more: He is calling on you and me to be informed and able to share His answers with a world in desperate need. As 1 Peter 3:15 says so clearly, "Always be prepared to give an answer to everyone who asks you to give the reason for the hope that you have" (NIV).
This powerful set will equip you with satisfying answers to core questions of the Christian faith. Ten Questions Christians Are Asking and Answers to Questions About the Bible will empower you to move forward in your faith with confidence and assurance—victorious in the knowledge that God is in control and you are walking with Him. And they will equip you to share with the people around you.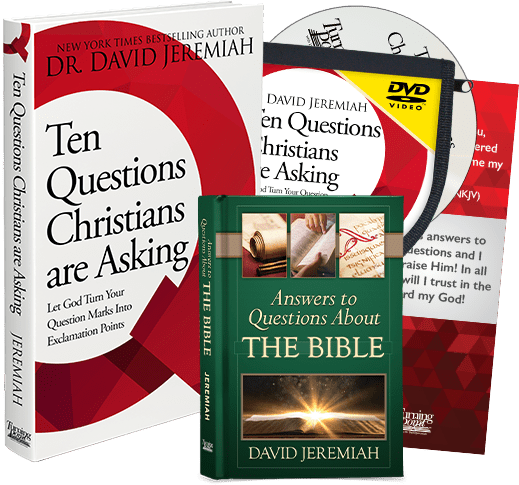 With your gift of $150 or more...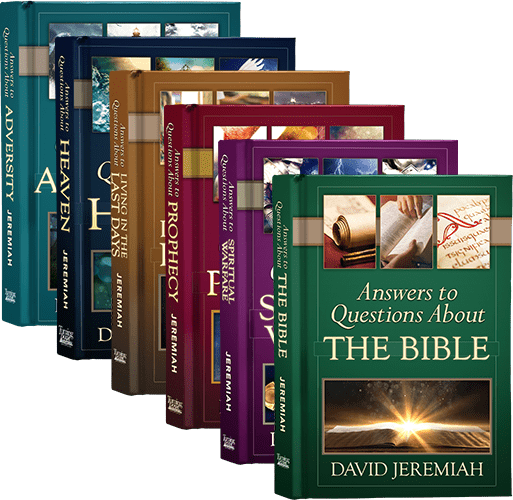 THE COMPLETE Q&A LIBRARY
Ultimate Answers Library Box Set
When you spend time studying God's Word, the more you will learn, the more you will understand, and the closer you will draw to the God of the Bible. But even if you have studied the Bible for years, it is natural to have questions.
In this Ultimate Answers Library, you will find the answers to hundreds of questions about six essential topics. Within each of the six books included in this collection, Dr. Jeremiah draws on his years of experience and study to answer many of the questions you and your family and friends may have. Learn what God's Word says about each topic and equip yourself to answer the questions of others.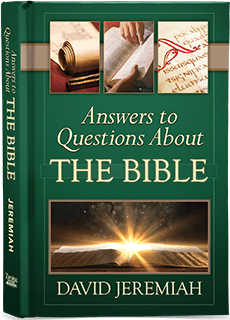 More than 100 Answers Including:
Why can we...
Why can we trust the accuracy of the Bible?
Why do Christians need to read and study the Bible?
Why does it seem like God is wrathful in the Old Testament and loving in the New Testament?
Does the Bible say what the Church should look like?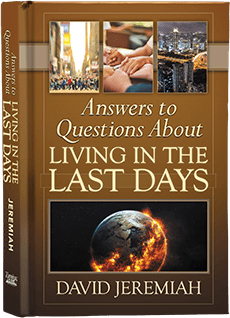 More than 70 Answers Including:
How should I...
How should I respond to people who are hostile to the Gospel?
What signs of the Last Days are being fulfilled in our world today?
How can I maintain a calm spirit in times of trouble?
Is there any event that would preclude Christ's soon return?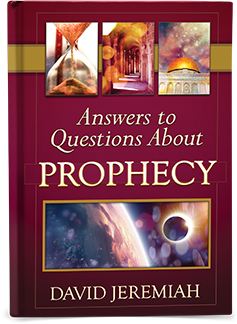 More than 60 Answers Including:
What signs...
What signs indicate that the End Times are near?
What is the difference between the Rapture and the Second Coming?
Will I be a part of the Rapture if my body has been cremated?
What will happen on earth during the Tribulation?
More than 70 Answers Including:
Are we really...
Are we really in a war?
Why study spiritual warfare?
Is Satan a god?
How powerful is Satan?
Are demons real?
How can I discern Satan's lies from truth?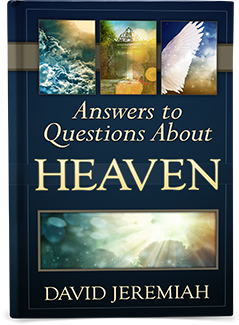 More than 75 Answers Including:
Will there be...
Will there be work to do in heaven? Or will we sit idly by?
Why should I study heaven while I'm living on earth?
Is there an intermediate heaven?
Where do angels reside?
Will there be churches in heaven?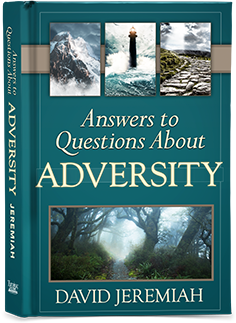 More than 90 Answers Including:
Why does God...
Why does God allow pain?
Do all Christians endure suffering at some point in their lives?
How can I remain calm in the midst of chaos?
How can I escape loneliness?
Request Your Resources
WHEN YOU GIVE A GIFT TO TURNING POINT'S ONGOING MINISTRY
With A Gift of $75 or More
– Ten Questions Christians Are Asking hardcover book (256 pages)
– Ten Questions Christians Are Asking message series on DVD or audio CD (10 messages)
– God Turned My Questions Into Exclamation Points bookmark
– Answers to Questions About the Bible hardcover book (208 pages)
Select Your Set

With a Gift of $75 or More
With A Gift of $150 or More
– Answers to Questions About Adversity hardcover book (256 pages)
– Answers to Questions About the Bible hardcover book (208 pages)
– Answers to Questions About Heaven hardcover book (176 pages)
– Answers to Questions About Living in the Last Days hardcover book (224 pages)
– Answers to Questions About Prophecy hardcover book (162 pages)
– Answers to Questions About Spiritual Warfare hardcover book (186 pages)
Request Your Library Set

With a Gift of $150 or More
Request Your Resources Here