The Next Generation Awaits Us
There is an urgent need to focus on the next generation—before they're lost to spiritual darkness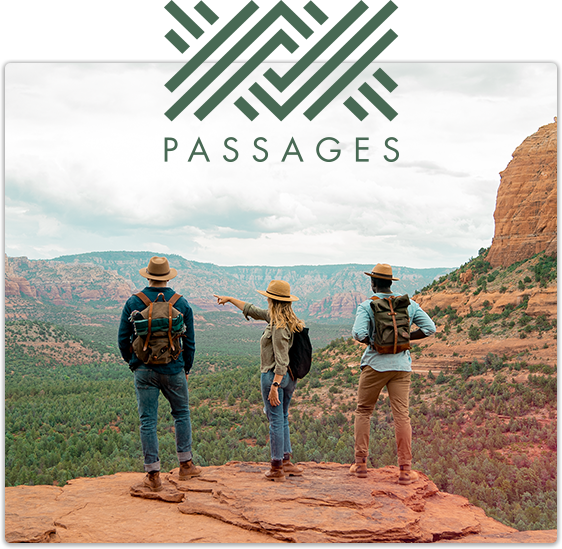 Young adults learn through connection and relevancy. So that's the direction of our PASSAGES video and online content outreach to young adults. This high-adventure presentation of how God intersects with real life is hosted by Dr. Jeremiah's grandson David Todd Jeremiah.
Topics include:
Pushing limits to accomplish great things
Unplugging to be present in the moment
Creating good in the world
Taking time to serve others
Loving others passionately
Join the adventure!
Watch the Trailer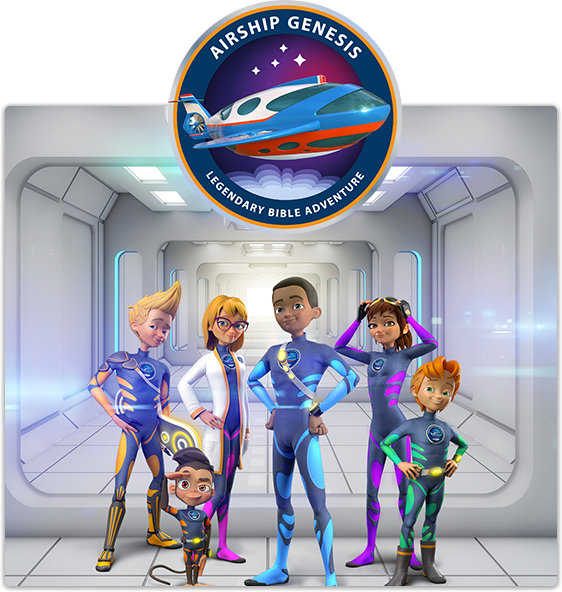 Airship Genesis is committed to producing resources that meet kids where they're at—providing excitement and adventure—while also reflecting the truth of God's Word. Currently Airship Genesis offers:
Audio adventures
Legendary Bible Adventure Kids Study Bible
Pathway to Jesus mobile game
Mission Quest Kids Devotional
Discovery: Understanding the 66 Books of the Bible for Kids
Blast Off!: Incredible Readable Rhymables
Barnyard Bunch & Friends: It's a Great Day
And NEW this fall:
Secrets of Rocket Cove Book

New Release!
Watch Now: The importance of our Passages Outreach
A Report From
Dr. David Jeremiah
The statistics are startling!
The next generation is disappearing from the Church in record numbers.1
We're losing the next generation at an alarming rate. Unchurched. Uninterested. Unsaved. But not unreachable!
This is our mission.
"The numbers don't look good. Of Generation Z—people born after 1996—34 percent identify as atheist, agnostic or nonreligious. It's the highest figure of any generation ever. The trend we're seeing with Gen Z started with millennials. Only 30 percent of millennials say attending church is important. Among millennials who grew up in church, almost 60 percent have dropped out."
Tyler Daswick, "Generation Change"
Relevant Magazine, January 2019
Delivering the unchanging Word of God to an ever-changing world includes reaching the next generations. Technology, social media, cultural norms, political influence, and weakening moral standards create a world of insurmountable spiritual challenges... challenges we never had to face growing up. To reach our young people, we must go where they are and offer a message more powerful and relevant to their lives than what they are finding in the world.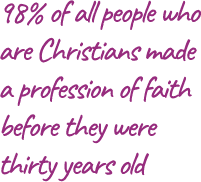 Studies show that most believers come to know Christ as Savior when they are a young child or young adult. The older one becomes, the less likely they will be to make a decision to follow Christ.
Frankly, 98 percent of all people who are Christians made a profession of faith before they were thirty years old. 2
This is a sobering fact and a reality we take very seriously at Turning Point.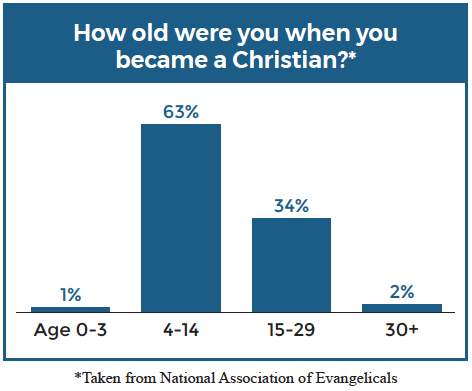 The Next Generation Awaits Us!
For more than 37 years, Turning Point has been using traditional media to reach our world for Christ. We are as dedicated to television and radio as the day we first broadcast over the airwaves. Thousands have come to know Christ, and millions have told us how God has used the ministry of Turning Point to impact their lives.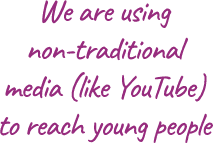 Praise the Lord! We will keep on keeping on.
But we will also employ non-traditional media to reach young people who so desperately need to discover this truth: Jesus is the answer, God is good, He will never leave you nor forsake you, He's coming back soon, and you will live with Him for all eternity!
The generations coming up behind us need to know that God has given us everything we need to live a life of promise—a life that is godly, productive and fruitful, and filled with unimaginable blessings.
Support This Outreach

With a Generous Gift!
Now is the time for an urgent message: No Matter What Your Age...
God has everything you need
Turning Point must reach the next generation of our children, youth, and young adults.
Right now, our teams are hard at work to leverage Bible teaching into innovative formats designed for each age group. We're sharing the same message but using methods like YouTube and Instagram that didn't exist when you and I were young.3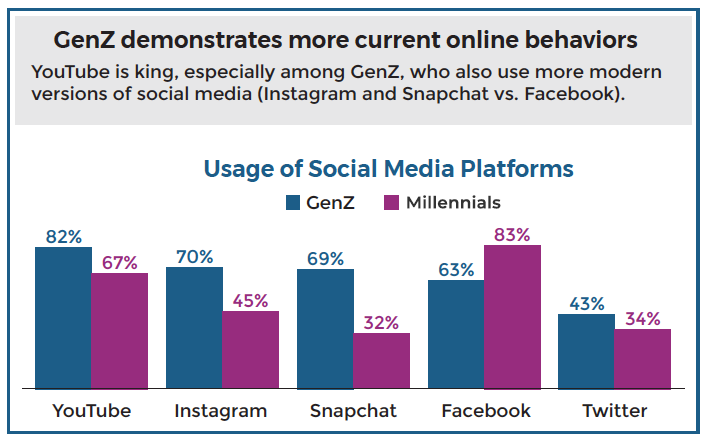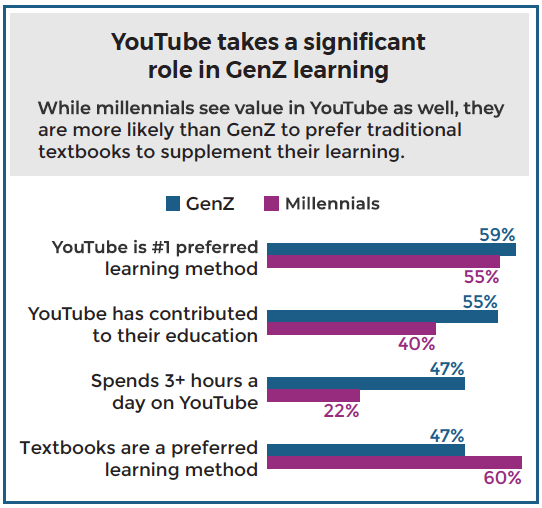 For the first time in Turning Point history, we are launching multi-generational teaching!
• Everything You Need is broadcasting on our traditional channels for all audiences.
• PASSAGES video and online content is reaching teens and young adults.
• Airship Genesis: Secrets of Rocket Cove chapter book is available to meet the spiritual needs of children and tweens.
One timeless message. Three distinct formats. All for God's glory!
But I need your help.

These next-generation ministries will not be self-supporting; they're a missionary outreach... to our own children and grandchildren.
So I am asking you to help Turning Point reach every generation with the same strong Bible teaching you receive each day from this ministry!
Of course, we will not lessen our commitment to traditional radio and television ministry, Bible study resources online and in print, Turning Points devotional magazine, and other materials. But the call is clear—there is an urgent need to focus on the next generation—or they will be lost by the time they reach our age.
Support This Outreach

With a Generous Gift!
Please join me in taking
3 Critically Important Action Steps
1. Share
Share our multi-generational outreach. Let everyone know that help is available to reach the generation that is following us!
2. Pray
Join me in faithfully praying for the next generation.
3. Support
Support this critically important outreach with a generous gift to Turning Point today.
1 Aaron Earls, "Most Teenagers Drop Out of Church As Young Adults," January 15, 2019, https://lifewayresearch.com/2019/01/15/most-teenagers-drop-out-of-church-as-young-adults/, accessed August 9, 2019.
2 "When Americans Become Christians," Spring 2015, https://www.nae.net/when-americans-become-christians/, accessed August 9, 2019.
3 "Beyond Millennials: The Next Generation of Learners," August 2018, https://www.pearson.com/content/dam/one-dot-com/one-dot-com/global/Files/news/news-annoucements/2018/The-Next-Generation-of-Learners_final.pdf, accessed August 9, 2019.