Free Chart
Warning Signs of the End Times
Distinguishing Between the Rapture and the Second Coming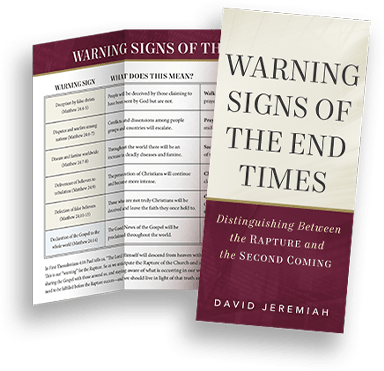 Thank You
Your complimentary Warning Signs of the End Times Chart is being prepared for shipment! If you have any questions about your order, contact us at:
(877) 998-0222
or

Fascinating overview of the Rapture and the Second Coming.

Explains what the warning signs mean and suggests ways to live accordingly.

Discover how to clearly discern the signs of the times.