FREE Revelation Prophecy Chart
View key events from the Church Age to the Millennium on this easy-to-use, compact chart.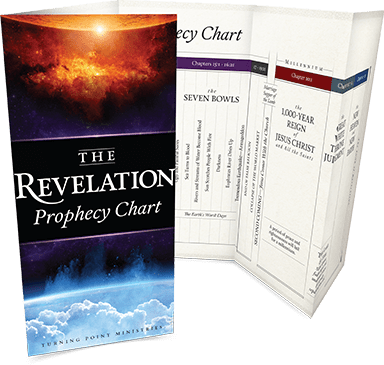 Thank You
Your complimentary resource, The Revelation Prophecy Chart, is being prepared for shipment! If you have any questions about your order, contact us at:
(877) 998-0222
or
Living in the Age of Signs Set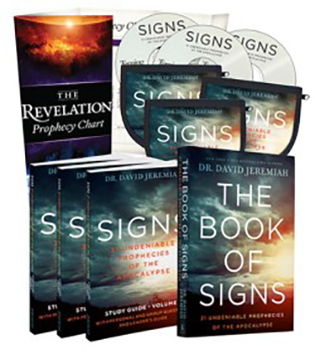 What does the Bible tell us about the future? Prepare for the days ahead with Dr. Jeremiah's Living in the Age of Signs set. In addition to The Book of Signs—his masterwork on biblical prophecy—you will receive three study guide volumes, the complete Signs message series on CD, the prophecy interview with Sheila Walsh, and more!

Map out the prophetic events of Revelation with one chart.

Provides brief explanations of End-Time events and choices we can make today that will prepare us for Christ's return.

Convenient fold-out chart will help you understand the timeline of events in Revelation with greater clarity.