FREE Revelation Prophecy Chart
Map out the prophetic events of Revelation with one chart.
View key events from the Church Age to the Millennium on this easy-to-use, compact chart.
Dr. David Jeremiah's fold-out Revelation Prophecy Chart will help you understand Revelation with greater clarity and anticipate Christ's return with renewed enthusiasm. One side presents a timeline of events. The other side provides brief explanations of end-time events and choices we can make today that will prepare us for Christ's return.
Thank you for your faithful support of Turning Point's God-given mission: Delivering the unchanging Word of God to an ever-changing world.
Thank You
Your complimentary resource, The Revelation Prophecy Chart, is being prepared for shipment! If you have any questions about your order, contact us at:
(877) 998-0222
or
Signs Set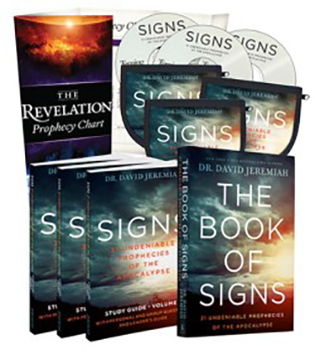 In the Signs Set, Dr. David Jeremiah shares clues about the End Times revealed in Scripture. Through this series, he breaks down how we can recognize the signs of our times and understand what they mean through a biblical lens.
This set includes:
The Book of Signs (480 pages, hardcover)
All three volumes of the Signs study guide
Dr. David Jeremiah's 31-message teaching of Signs on 3 audio CD albums
The Revelation Prophecy Chart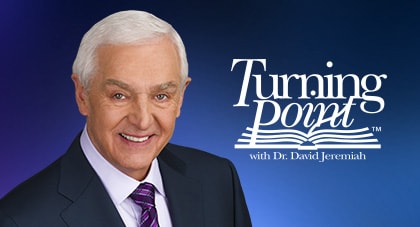 About Dr. David Jeremiah
David Jeremiah has been one of America's most trusted Bible teachers for more than 38 years. Each day he helps millions of people deepen their understanding of the Bible through daily Turning Point Radio and Television programs around the globe.