FREE Resource for Facing Difficult Times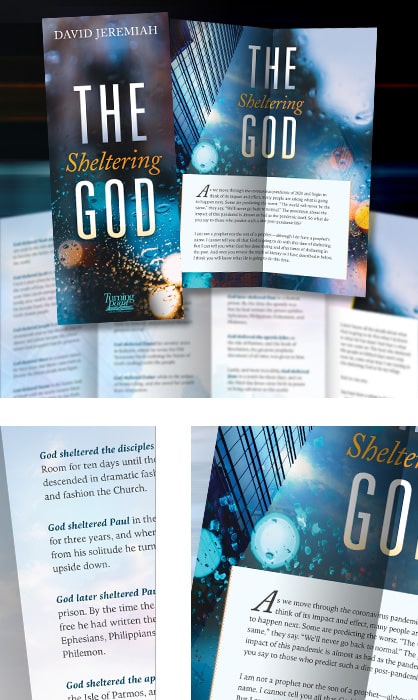 The Sheltering God offers inspiring, biblical wisdom for living in God's Word during a crisis.
This resource highlights God's faithfulness to numerous people throughout Scripture. The same God who cared for Noah, Moses, Daniel, and the disciples cares for us!
There is no occurrence in our life that is outside the scope and vision of God's loving hand. The Sheltering God reminds us of the unchanging God who is our refuge, our strength, and our hope.
Thank You
Your complimentary The Sheltering God is being prepared for shipment! If you have any questions about your order, contact us at:
(877) 998-0222
or
Shelter in God CD Set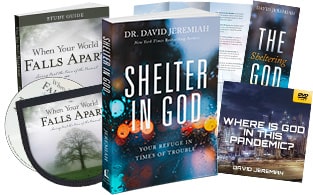 When people ask, Where is God during these chaotic days, Dr. Jeremiah responds that He is right here. He is the fortress we can run to whenever we feel frustrated, uncertain, or afraid. He will always be enough.
As you read Shelter in God, you will learn how to shelter in His presence even as you shelter in place.
The set includes:
The Shelter in God book
The When Your World Falls Apart study guide
The When Your World Falls Apart message series on CD
The Sheltering God tract
A special bonus DVD: "Where Is God in This Pandemic?"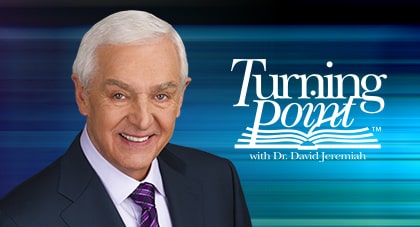 About Dr. David Jeremiah
David Jeremiah has been one of America's most trusted Bible teachers for more than 37 years. Each day he helps millions of people deepen their understanding of the Bible through daily Turning Point Radio and Television programs around the globe.