FREE Seven Praises Bookmark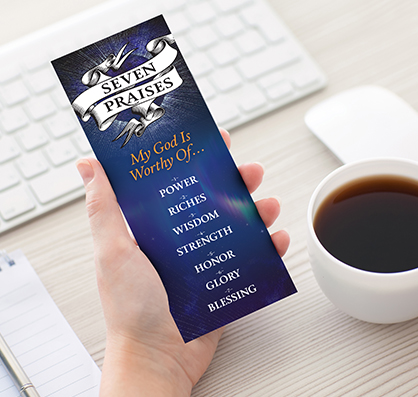 When the heartache of this present world weighs heavily on us, we have only to look up and look ahead at the joyous beginning of a new story that will never end, an eternal story with one central theme:
"Worthy is the Lamb who was slain to receive power and riches and wisdom, and strength and honor and glory and blessing!"
Revelation 5:12
The Seven Praises bookmark will help you look beyond your present circumstances to our God who is always worthy of praise!
Request this complimentary gift from Dr. David Jeremiah today when you contact Turning Point.
Thank You
Your complimentary Seven Praises Bookmark is being prepared for shipment! If you have any questions about your order, contact us at:
(877) 998-0222
or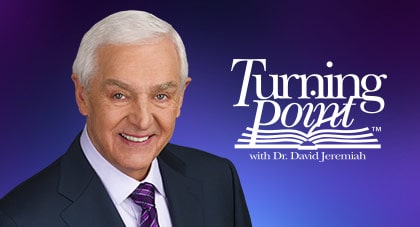 About Dr. David Jeremiah
David Jeremiah has been one of America's most trusted Bible teachers for more than 38 years. Each day he helps millions of people deepen their understanding of the Bible through daily Turning Point Radio and Television programs around the globe.