Giant Slayer Scripture Cards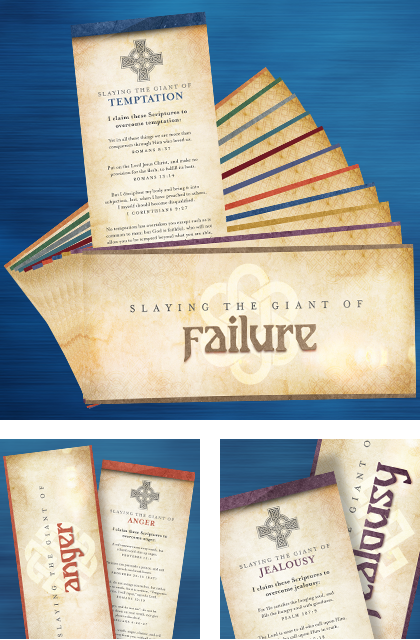 Giants!
Great and tall!
Giants!
Cunning and cruel.
But let us not run from the battle . . . run to the victory!
Our God goes before us as a consuming fire that we may fight the giant of fear. Destroy the giant of discouragement! Be liberated from loneliness! Win over worry! Guard ourselves from guilt! Tame the giant of temptation! Attack anger! Disarm doubt when we feel overtaken! And find freedom in defeating failure!
Our God will slay the giants in the land and bring them down before us!
Remind yourself each day of His promises with these free Giant Slayer Scripture Cards. Available exclusively from Turning Point.
Thank You
Your complimentary Slaying The Giants Scripture Cards is being prepared for shipment! If you have any questions about your order, contact us at:
(877) 998-0222
or