Why is this happening? When will it stop? What can we do?
In a world filled with chaos, now is not a time to cower and complain. Now is the time to Be the Answer!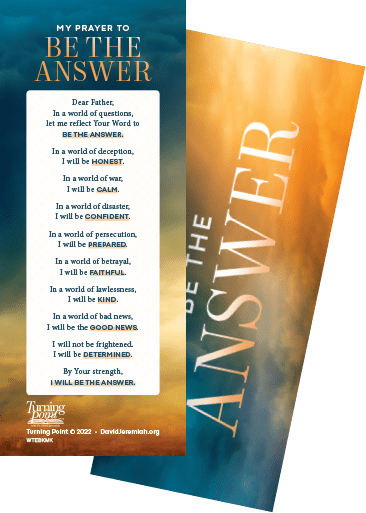 Thank You
Your complimentary Be the Answer Bookmark is being prepared for shipment! If you have any questions about your order, contact us at:
(877) 998-0222
or

Discover how to live no matter what is happening around you.

Serves as an effective study tool individually or in a group.

Ideal for sharing with a friend or loved one going through difficulties.