Ten Questions Christians Are Asking
Let God Turn Your Question Marks Into Exclamation Points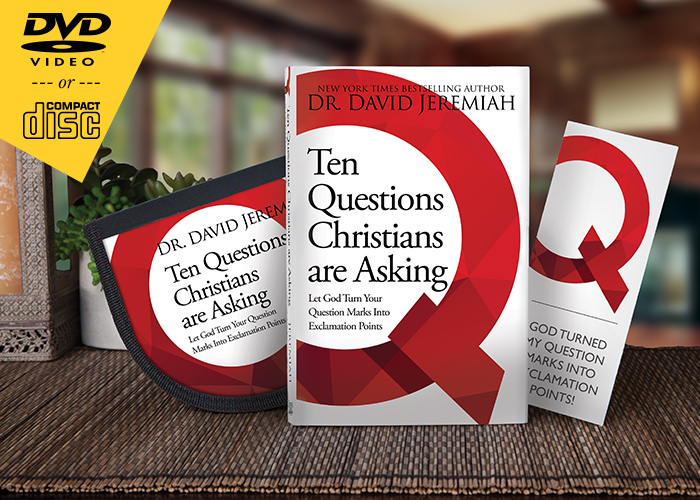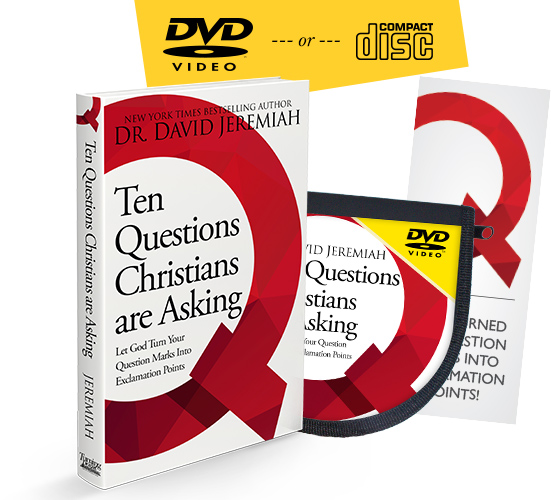 "Throughout my years of ministry, I feel closest to people's needs when I'm dealing with their most heartfelt questions. Where there are question marks in our minds and spirits, we need the truths and promises of Scripture."
David Jeremiah
Sure, life is full of questions.
There are huge challenges facing Christians today, but you don't have to let the questions of life drag you under. There are answers in God's Word. Now, Dr. David Jeremiah is showcasing them — in this profoundly practical teaching series.
In this series, Dr. Jeremiah answers questions Christians are asking, like...
How Can I Be Sure of My Salvation?
How Can I Overcome Temptation?
How Can I Get Victory Over Worry?
How Can I Find Forgiveness?
Is There Only One Way to God?
Why Do Christians Have So Many Problems?
Why Don't My Prayers Get Answered?
Is There a Sin God Cannot Forgive?
What Is Faith?
What Is the Greatest Commandment?
Develop unquestioning faith that God is in control, regardless of how situations appear.
Here are 3 great ways to receive this teaching:
Request a copy of Ten Questions Christians Are Asking:
Or, receive a copy of Dr. Jeremiah's book, Ten Questions Christians Are Asking,
PLUS the complete message series on DVD or Audio CD and the companion Bible bookmark: