Personal Application
•
Prophetic Significance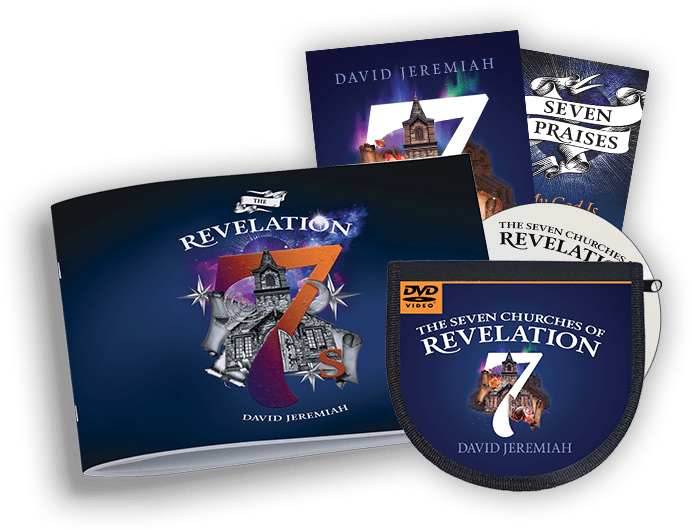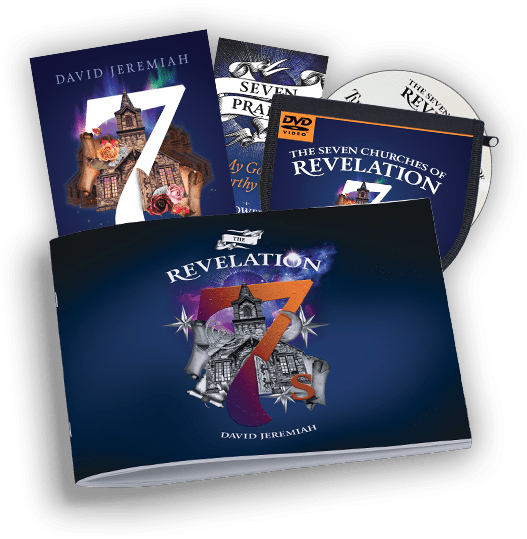 Discover how Christ's insights, warnings, and affirmations for the seven churches of Revelation touch our lives today.
Request Now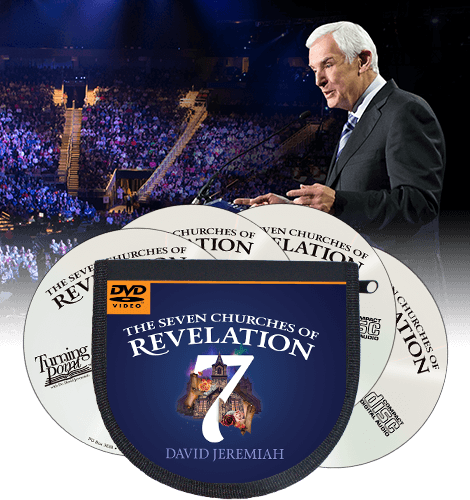 He Who Has an Ear, Let Him Hear…
A Prophetic Message for Today
Viewed in hindsight, the letters in Revelation 2–3 seem to chart seven phases of Church history, beginning in the first century and continuing through the present time. Each one contains vital insights for God's people of every era.
Study with Dr. David Jeremiah as he unpacks the historical, personal, and prophetic meaning of these letters. His Seven Churches of Revelation resources will help you pull back the curtain on God's throne room in heaven and deepen your devotion to Christ as you journey through the first chapters of Revelation!
Request Now
David Jeremiah Invites You To
Explore These Questions and More
Why would God allow a church to die?
How do "good" churches slide down the slippery slope of immorality?
How does money affect a church?
Could today's Church be forced to endure persecution? How would it hold up?
What does it mean to lose your first love in a spiritual sense?
What is Christ's message to us in these Last Days?
Explore the answers to these questions and many more as you journey through Revelation with Dr. David Jeremiah.
Prophetic Clues to the End Times
The Revelation Sevens
Without question, the book of Revelation is shrouded in symbolism. One of its most prominent symbols is the number seven—the Bible's number of completion. In fact, it is mentioned 54 times!
With this handy guide, you will have the tools to investigate each "seven" of Revelation. There is a correlating Reflection for each Scripture, and featured "sevens" are peppered throughout the guide to further your study. Filled with maps, images, and a bookmark, Revelation Sevens will help you decipher biblical symbolism and understand prophecy as never before.
7 Letters | 7 Churches | 7 Descriptions of the Son of Man | 7 Seals | 7 Trumpets | 7 Bowls | 7 Themes of Revelation
Request Now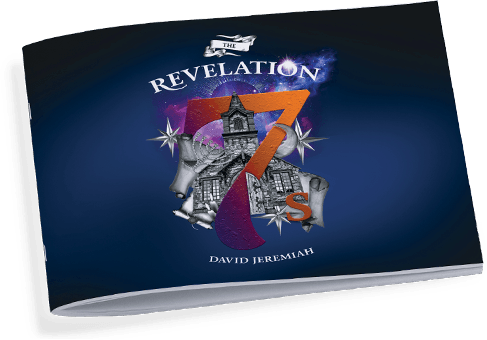 Look Inside The Revelation Sevens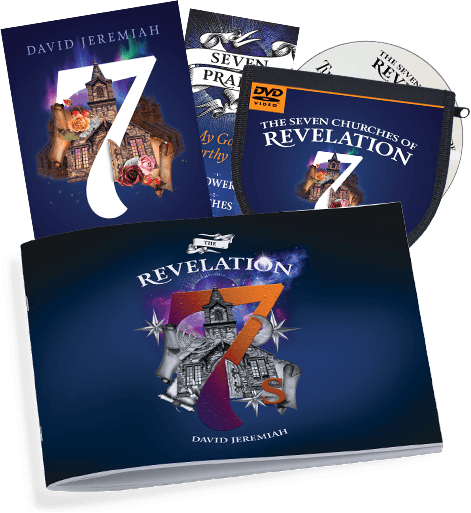 Request Your Copy Of the Complete Teaching Series
Seven Churches of Revelation Set
Understanding Christ's view of ancient churches can help us be more faithful—and help us see that we are nearing the end of this age and Christ's Second Coming to earth. Study at your own pace and immerse yourself in the highly applicable truths of David Jeremiah's Seven Churches of Revelation series with this set, which includes all nine messages on your choice of audio CD or DVD. Topics include:
Christ in the Midst of His Churches — Revelation 1:9-20
Losing Your First Love: The Letter to the Church in Ephesus — Revelation 2:1-7
The Suffering Church: The Letter to the Church in Smyrna— Revelation 2:8-11
The Church of Satan's City: The Letter to the Church in Pergamos— Revelation 2:12-17
The Adulterous Church: The Letter to the Church in Thyatira — Revelation 2:18-29
The Dead Church: The Letter to the Church in Sardis— Revelation 3:1-6
The Faithful Church: The Letter to the Church in Philadelphia— Revelation 3:7-13
The Disgusting Church: The Letter to the Church in Laodicea— Revelation 3:14-22
A Look Into Heaven— Revelation 4:1-11
You will also receive The Revelation Sevens, a study guide, and Turning Point's Seven Praises bookmark.
Request Now

With a Gift of $60 or More
Over the course of our three-plus decades of ministry, we have consistently seen that instruction on the topic of Bible prophecy brings more people to Christ than any other subject I teach.
-David Jeremiah
Give a Gift of Support
Request Your Resources Here