Rejoice in the Resurrection of our Lord
Easter Joy Abounds!
Experience the greatest encouragement of your life by celebrating the Risen Christ, who offers hope and joy to all who believe in the power of His resurrection.
Free Easter Resources

Easter 101
Discover why the resurrection of Jesus is at the very core of Christian belief.

Worship Playlist
Songs to Fill Your Heart With Joy!

Easter Q&A
Explore the Meaning of Easter: A Guide for Believers
Top 4 Reasons You Need a Study Bible:
Lost in Lamentations? Surprised by Song of Solomon? Resigned on Revelation?
We know God's Word is sufficient for all things...but it can't hurt to have a little help, right? After all, we're not all Bible scholars!

But that's where The Jeremiah Study Bible comes in! Compiled from more than 40 years of Dr. David Jeremiah's teaching, The Jeremiah Study Bible…
Helps you grasp the context of every word and why it matters.
Shows you what it means for you as you live out your faith today, thousands of years after those words were first put down on parchment.
And when you understand what the Bible says, and what it means for you, it's not just words on a page, but a grand unfolding of the greatest story ever told!
With in-text study notes and articles, it's like having Dr. Jeremiah as your personal tutor, guiding you through God's Word.
"We cannot overestimate or overstate the importance of Jesus' resurrection. If it did not happen, life is ultimately meaningless."
- David Jeremiah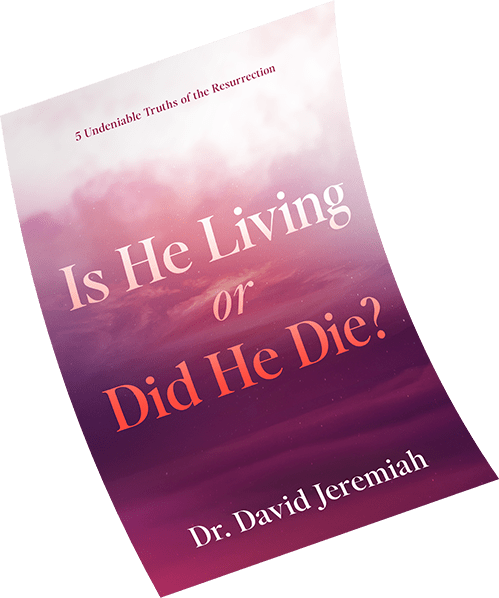 Free Download: Easter 101
Is He Living or Did He Die?
"I'm a professor of nuclear science and engineering at MIT," said the man, "and I believe that Jesus was raised from the dead. So do dozens of my colleagues." Dr. Ian Hutchinson, having spoken those words, then asked the question he assumed some of his students and fellow professors were thinking: "How can this be?" That is, how can a modern scientific thinker embrace the accounts of the resurrection of a man who died two thousand years ago?
In this free download, Dr. Jeremiah explores five remarkable truths about Christ's resurrection and why it matters to you.
Now Airing on Turning Point:
The Emptiness of Easter
It marks the fulfillment of God's redemptive plan, but Easter is also about emptiness. This Friday, April 7, watch Dr. David Jeremiah on Turning Point Television as he shares how emptiness is woven throughout the Resurrection story.
Let Music Set the Tone
Listen now to Turning Point's special Easter Worship playlist and let the sounds of the season wash over you with melodies of hope and joy as you bring fresh to mind the powerful work of the cross and the triumphant victory of the Resurrection! Listen below or listen anytime in the Turning Point App.
Explore the Meaning of Easter
Biblical Questions and Answers Surrounding the Resurrection
Easter is a day of immense spiritual significance for Christians all around the world. It commemorates the resurrection of Jesus Christ after His crucifixion, a cornerstone of the Christian faith. However, many believers still have many questions about Easter. It is important to remember that the true meaning of Easter for Christians is centered on the ultimate sacrifice of Jesus Christ and His triumph over death. Exploring the biblical truth about Easter not only helps us to appreciate the gift of our redemption better, but it also better prepares us to share the saving knowledge of our Redeemer.
Q: Is Easter a pagan holiday?
A: Christmas and Easter have become traditions in America. These are special times in church when we share the Gospel and explain the true meaning of Christ's birth and His resurrection. While some of the customs associated with Easter may have originated in pagan festivals, the holiday primarily focuses on the Christian celebration of Jesus Christ's resurrection.
Q: Why do Christians celebrate Easter?
A: Easter celebrates the central event of Christianity, the resurrection of Jesus Christ. It is the cornerstone of the Christian faith. Jesus died on the cross to pay for the sins of humanity, and His resurrection serves as proof of His divine nature and ultimate victory over death. Cause for celebration indeed!
Q: Does the Bible provide guidance on how Christians ought to celebrate Easter?
A: The Bible does not provide a specific way to celebrate Easter. Different traditions have arisen in different cultures, but the central idea is to bring to remembrance our Savior who died for us on the cross and rose again on the third day.
In this environment, we take the tradition of Easter and use it to tell the Good News that God has provided no other way for real "freedom" than in the Person of the Lord Jesus Christ.
Use every day, holiday, news event, and special event as a launching pad to tell people that Jesus came in the flesh as the Lamb of God to rescue us from sin. He triumphed over death and hell, showed His sacrifice on the cross as being acceptable to God, and gave hope of eternal life to everyone who puts their trust in Him. God has provided no other way. There will be opposition, but the rewards are eternal.
"Become blameless and harmless . . . in the midst of a crooked and perverse generation, among whom you shine as lights in the world, holding fast the word of life" (Philippians 2:15-16).
Q: Are Christian Passover and Easter the same thing?
A: While Christian Passover and Easter are both celebrations of Jesus Christ's resurrection and His fulfillment of the Jewish Passover, they are not the same. Christian Passover celebrates Jesus' Last Supper with His disciples where He established the sacrament of Communion. Easter celebrates Christ's resurrection from the dead.
Q: Why is it essential to keep Christ in Easter despite cultural shifts and changes in society?
A: It is important to keep Christ in Easter despite cultural shifts and changes in society because Easter is a reminder of how Christ died and rose again, defeating death and sin. We need to hold steadfastly to this foundation of the Christian faith. Celebrating without Christ is akin to failing to acknowledge our hope and faith in Christ, ultimately missing the message of Easter.
Q: How can Christians use Easter to share their faith with others?
A: Easter provides an excellent opportunity for Christians to share their faith with others. By focusing on the central message of the holiday—the resurrection of Jesus Christ—they can share the ultimate message of hope and redemption with people of all backgrounds and belief systems. Easter is a perfect opportunity to share the saving knowledge of Jesus Christ with a lost world.
A Simple Invitation Could be all that it Takes
Leave No Seat Empty in Your Church
Celebrations are better when we are surrounded by our friends both old and new, our family, and our loved ones! And Easter is the perfect opportunity to celebrate the cornerstone of the Christian faith with the people in your life. Imagine the celebration to be had should they come to the saving knowledge of Jesus Christ by hearing the Gospel message alongside you in your church home this Easter Sunday!
And to help you, we have prepared everything you need to extend this very special invitation.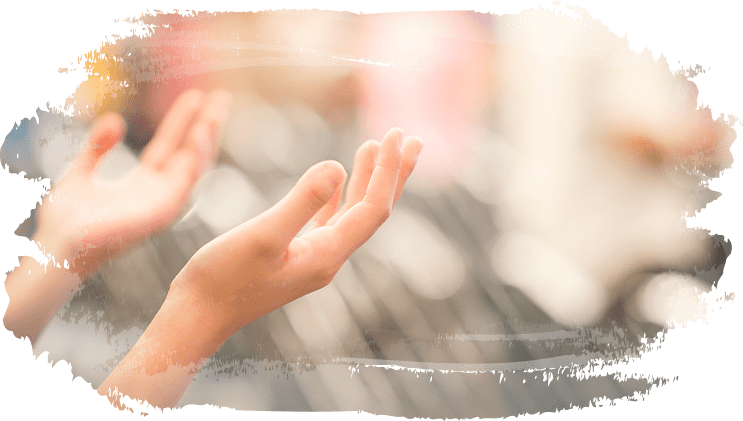 Three Free Issues
Turning Points Magazine and Devotional
With 52 informative pages, each issue of Turning Points includes a monthly study focus, original articles, daily devotionals, broadcast schedules, ministry updates, and more. The magazine is published in-house each month, and all content is based on Dr. Jeremiah's current television and radio series. It is one of the best ways to connect with the ministry of Turning Point.
Maybe You Know About God But Do Not Know God
Plan of Salvation
Perhaps you have been watching Turning Point Television for years, or you've just recently stumbled across our website. We never want to assume that everyone in our audience knows Jesus as their personal Savior. Maybe you know about God but do not know God. The first step in knowing God is accepting Jesus as your Savior. God's Son came and dwelt among us, knew no sin, paid the sacrifice for our sins on the cross, rose three days later, and now sits at the right hand of God interceding on our behalf.
If you have ever wanted to know how to receive Jesus as your Savior, here is a simple plan of salvation that will lead you to the cross of Jesus.
God loves you! "For God so loved the world that He gave His only begotten Son, that whoever believes in Him should not perish but have everlasting life" (John 3:16).
God has a wonderful plan for your life! "I have come that they may have life, and that they may have it more abundantly" (John 10:10).
Because of your sin, you are separated from God. "For all have sinned and fall short of the glory of God" (Romans 3:23).
The penalty for sin is death. "For the wages of sin is death, but the gift of God is eternal life in Christ Jesus our Lord" (Romans 6:23).
The penalty for your sin was paid for by Jesus Christ! "But God demonstrates His own love toward us, in that while we were still sinners, Christ died for us" (Romans 5:8).
If you repent of your sin, confess and trust Jesus Christ as your Lord and Savior, you will be saved from your sins! "That if you confess with your mouth the Lord Jesus and believe in your heart that God has raised Him from the dead, you will be saved. For with the heart one believes unto righteousness, and with the mouth confession is made unto salvation" (Romans 10:9-10). "For 'whoever calls on the name of the Lord shall be saved'" (Romans 10:13).
God Forgives You
You're forgiven. How relieving is it to hear those words after you ask for forgiveness from a loved one for what you did wrong! God offers the same words to you. No matter what you have done wrong, God will forgive you. Nothing you've done is outside of God's forgiveness. God's forgiveness is like putting your sin as far away "as the east is from the west" (Psalm 103:12). When God forgives you, He welcomes you into His presence where there is joy and pleasure forever. Ephesians 1:7 says, "In Him we have redemption through His blood, the forgiveness of sins, according to the riches of His grace." You can receive God's forgiveness and have your greatest turning point today.
To receive God's forgiveness, simply ask Him to forgive you for your sin. Here is a simple suggestion for your prayer:
Lord Jesus, I'm like everyone else—I can't make it through life on my own. I'm imperfect. I'm prone to sin. I have come to realize that there's nothing in the world I can do to make myself acceptable to You. But I know that You have loved me so much that You were willing to submit to the cross and die on my behalf. That's a grace so amazing I cannot understand it; I can only accept it. And I do. I accept Your free gift, and I know that from this moment on, I am saved. I am a child of God. And I give the rest of my life to serving You and experiencing the joy that only You can offer. I thank You and praise You! Amen.
We'd love to help you grow in your walk with the Lord. Request Dr. Jeremiah's daily email devotions here: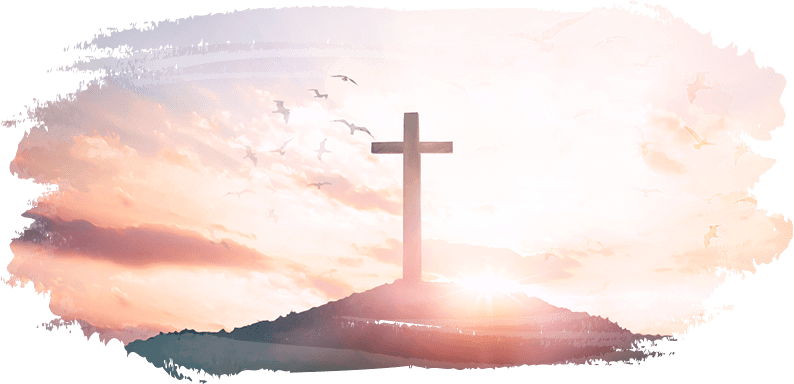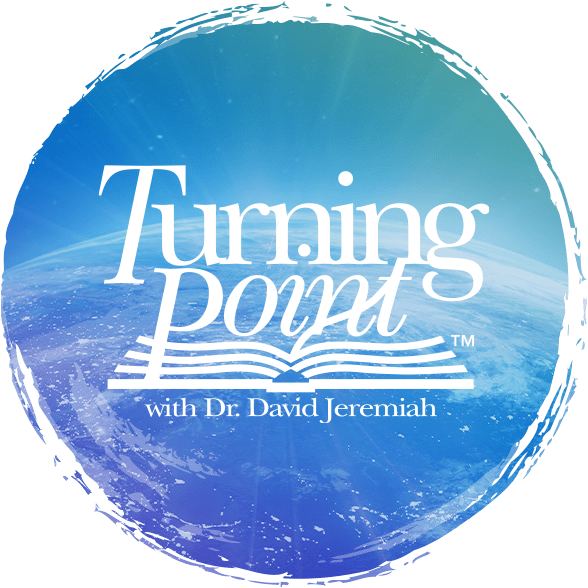 Support the Ministry of Turning Point
Give an Easter Love Offering
When you give to Turning Point, you can have confidence knowing your gift will help spread the Gospel around the world. Administrative and fundraising costs account for just 16 percent of our budget—84 percent of every gift directly funds outreach initiatives.
Thanks to your generosity, Dr. David Jeremiah's teaching is available in twelve languages, and he has received responses from viewers and listeners in 175 countries. Turning Point is not sponsored by any church or denomination—our work is entirely funded by friends like you.
God has blessed our ministry, and you are a part of it! Thank you for your support of our God-given mission: Delivering the unchanging Word of God to an ever-changing world.