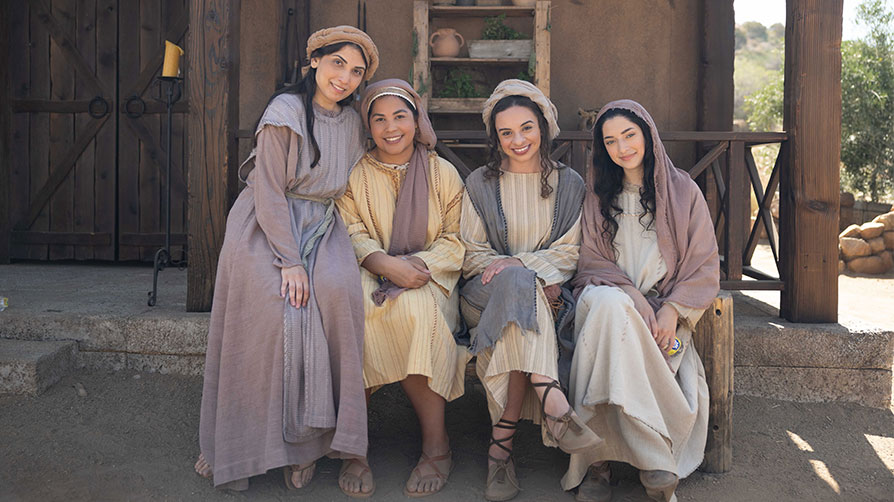 Article
The Right People in the Right Place: A Powerful Sense of Belonging and Purpose
What is life without a community of people who feel a sense of belonging and purpose? What is the point of belonging to a community with no relationship? These questions are often heard echoing and reverberating in the subconscious thought patterns of so many who journey the road of life. However, the answer is often found in the one. The one who goes out of their way to affirm the wandering in someone else's soul.
Regardless of the path of life one may choose, everyone needs someone, and what a gift it is to be cared for truly.
"I wasn't expecting to feel so cared about," says Leilani Ramos from Los Angeles. "In LA, a lot of the productions I worked with often make you feel that you are just another added person on their to-do list. But here, I feel so loved and included in every part of the process."
Upon being selected as principal actors in the film, Why the Nativity? four of the most prominent female cast members arrived on set open-minded with whatever possibilities lay before them. Much of the main cast brought various experiences, specialties, and backgrounds, but each of them preached a recurring theme of astonishment at how well their time with Turning Point Studios turned out to be.
"When I got the part from my agent, I was excited to meet all these people. Then we prayed on set, which I've never done before," says Alysa Mena from San Diego.
Mena proceeded to attribute this opportunity to her acting coach and, with gratitude, left the set reassured she was at the right place with the right people.
"I love the set and that they allow us to immerse ourselves in it. I think the cast is amazing. The crew is amazing," says Marissa Rodriguez from Los Angeles. "Everyone here is so phenomenal to work with; this is far better than I even imagined."
Residing in San Diego, actress Machelle Fall is among the four who played the role of one of Mary's friends; she instantly recognized the accuracy of the set and praised the excellent historical execution.
"I knew what I was getting myself into. I'm also a Christian. So, I love reading the Bible and the story of the Nativity, but this has been an exceptional ride," says Fall.
To be treated as an individual on set by a director and a team who would leave the ninety-nine to acknowledge the presence of the one is a quality that is often admired but rarely displayed. Each of the four women starring as Mary's friends arrived as an actor and left connected to the Turning Point Studios' vision.
Want More? Here's What to Read Next:
Hang Tight...
Processing your application…
Reviewing your application…