A masterwork on biblical prophecy
A masterwork of core teaching on biblical prophecy from Dr. David Jeremiah
Learn More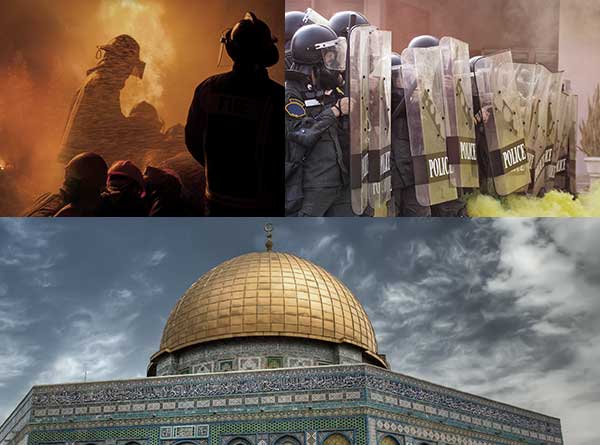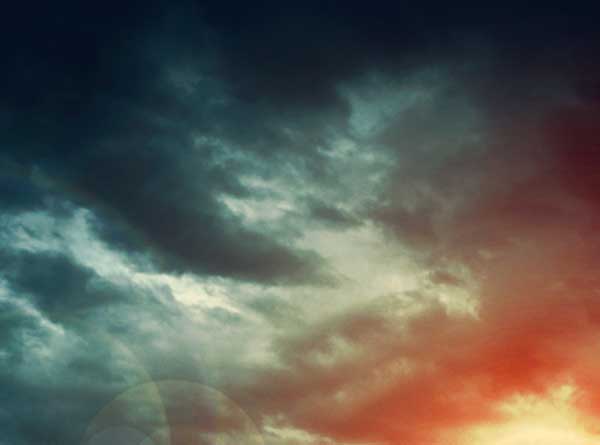 Dr. David Jeremiah Presents
Living in
the Age
of Signs
Online Destination
Living in the Age of Signs
Online Destination
Jesus Christ's Message to Persectued Believers
The book of Revelation is known for its vivid descriptions of God's apocalyptic judgment, but it begins with seven messages from Jesus Christ for seven first–century churches in Asia Minor. These letters characterize the churches as loveless, persecuted, compromising, corrupt, spiritually dead, faithful, or lukewarm. Each message has meaning for believers today, but it is the letter to the church of Smyrna that provides guidance to those who are facing persecution.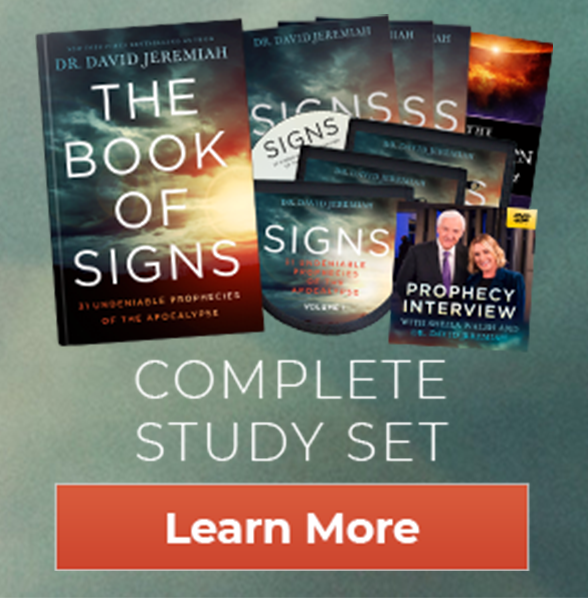 Smyrna — The suffering Church (Revelation 2:8–11)
The city of Smyrna, modern Izmir, was a prominent seaport on the Aegean Coast that traded in myrrh. Historians consider it to have been the most beautiful city ever built by the Greeks. Unfortunately its beauty was matched by its depravity. Smyrna's name derived from an incestuous Greek goddess, Myrrha, who was believed to have been transformed into a myrrh tree. Smyrna was also the first city to build a temple in honor of Rome and its deified emperors.
For hundreds of years before the Wise Men brought myrrh to Jesus, myrrh was used for incense, embalming, and medicinal purposes throughout the ancient world. Because of its use in embalming, myrrh was associated with suffering and affliction. It was harvested by wounding a Commiphora tree and collecting the sap that bled out. The sap would harden into resin, which would be crushed to release its aromatic oil. The Wise Men's gift of myrrh anticipated Christ's suffering, and the harvesting process reflected His suffering on the cross. Ironically, Myrrha's mythological son was named Adonis, which means "my lord."
At the time of John's writing, the believers in Smyrna were suffering because they refused to worship Caesar and other pagan gods. Rome allowed other religions to exist as long as the people would worship the emperor above all others. Christians who refused to do that were tortured for their faith. The suffering believers in Smyrna were releasing the fragrant aroma of Christ under the weight of their suffering.
Encouragement for the Suffering Churches of Today
Christians in developed countries today think little about being persecuted for their faith. But there are areas in the world where persecution is a daily reality. Such was the case for the ancient church in Smyrna. They suffered because of pressure, poverty, and persecution (Revelation 2:9). Christ's words to that church can prepare all believers for what might come.
Be Fearless
"Do not fear any of those things which you are about to suffer" (Revelation 2:10). Because Christ is Lord over all of life's circumstances, we have nothing to fear. Paul wrote that nothing can separate us from the love of God in Christ Jesus (Romans 8:35–39). Fear is a natural human response, but we choose to believe God's promises and live supernatural lives through the power of Christ in us.
Be Faithful
"Be faithful until death, and I will give you the crown of life" (Revelation 2:10). Given the intensity of the persecution in Smyrna, I believe Christ was saying, "Yes, you may lose your life for My sake, but be faithful until the end."
The opposite of fear is faith—faith in God, faith in what God has said, faith in who God is, and faith in what He has promised us.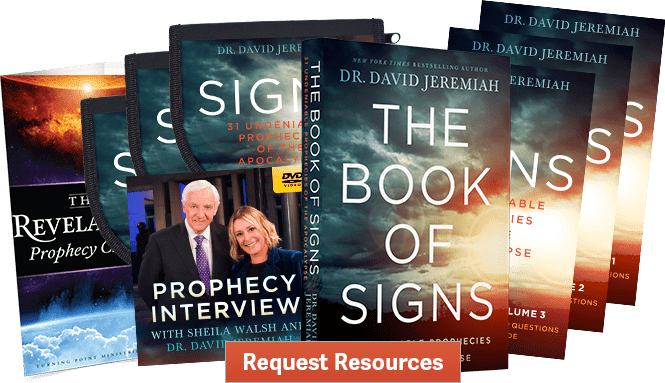 Principles for Suffering Believers
Christ stands above any worldly authority. In Revelation 2:8, He called Himself "The First and the Last," which is a claim to eternity. Regimes rise and fall, but only Christ reigns eternally. "The sting of death is sin, and the strength of sin is the law. But thanks be to God, who gives us the victory through our Lord Jesus Christ" (1 Corinthians 15:56–57).

Christ sees His children's suffering and understands it from His own experience. Hebrews 4:15 says, "For we do not have a High Priest who cannot sympathize with our weaknesses, but was in all points tempted as we are, yet without sin." There is nothing we will be faced with in life that Christ has not already faced and conquered.

Christ supplies spiritual blessings that outweigh the wealth of this world. He referred to the poverty of Smyrna's believers, yet He called them "rich" (Revelation 2:9). Christians do not count wealth as the world counts it. Believers may be poverty–stricken in this life and yet trust in the richness of kingdom treasures of love, hope, patience, and faithfulness to Christ.

Christ sets limits on the suffering of His children. Persecution in this life can be extreme, but it has no power in the next life. He told the church in Smyrna that they would suffer for ten days, which referred to the brevity of their situation in light of eternity (Revelation 2:10).

Christ secures eternal rewards for His believers. Smyrna's prominent hill boasted magnificent public buildings and was known as "the crown of Smyrna." But Christ promised the believers in that church an even better crown: "Be faithful until death, and I will give you the crown of life."
The Christian church in Smyrna had nothing to fear from persecution. No matter how cruel the torture, the Romans could never separate God's people from Him. Every believer in Christ today should take comfort in that same truth: Nothing can separate us from the love of God in Christ Jesus.
Further Your Study of Bible Prophecy With Dr. Jeremiah's Study Set
The Book of Signs
31 Undeniable Prophecies of the Apocalypse