This Could Be the Day!
Digital Prophecy Outreach
Right now.
At this very moment, we could see the Lord return and hear the trumpet blast.
This could be the day!
We know what God has said about the End Times, and it gives us hope—a light at the end of the tunnel. But today, we must also be the light in the tunnel. Many are lost and afraid of the future. They sense what the pages of prophecy reveal: Time is running out.
Like never before, we have a sacred trust to offer hope and reach the lost. The world needs Jesus, and the saints need to be equipped with prophetic answers straight from Scripture. That is the heart behind Turning Point's new prophecy website.
This Could Be the Day! might be the most significant online outreach we have ever launched.
As a dual–purpose digital platform, This Could Be the Day! will equip believers with practical, prophetic answers to the troubling events of our day. Meanwhile, those asking difficult questions about these dark days will find biblical answers… and hope.
Think of this new online outreach as a prophecy master class, providing meaningful insights into key biblical topics, such as:
The next events on the prophetic calendar
Facts about the Rapture and Tribulation
The role of Old Testament prophecy in our world today
What we know about the mark of the Beast
Practical ways to prepare for the Last Days
And much more!
You won't want to miss a second. Together we can shine the light of prophetic hope in the tunnel of today's circumstances and boldly proclaim the powerful message that this could be the day!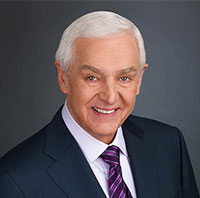 About Dr. David Jeremiah
Dr. David Jeremiah is one of America's most trusted Bible teachers. For more than 39 years he has helped millions deepen their understanding of the Bible through 4,552 daily Turning Point Radio releases and a daily Turning Point Television program that reaches millions of people globally.
The Revelation Prophecy Chart 3–Pack
Enter your address to receive a free Bible prophecy timeline 3–pack. This beautifully detailed timeline of God's prohetic calendar is a must–have for every student of Bible prophecy.
This resource is free of charge. However, your generous support is greatly appreciated. Click here if you would like to give a donation to Turning Point.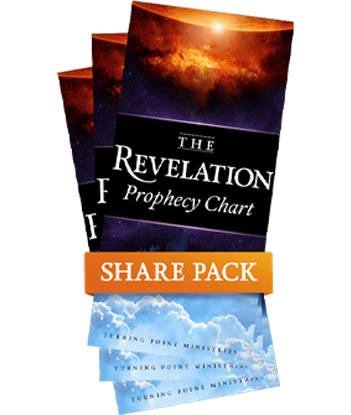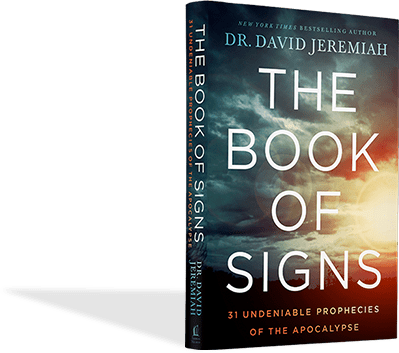 Prophecy fascinates us because it points to something beyond our physical world and reminds us of God's hand at work in creation. Ecclesiastes 3:11 says God has "set eternity in the human heart" (NIV). We yearn to discover eternity because we were created for it (John 3:16). Everything that can be known about the future is revealed through Old and New Testament prophecy.
Jesus warned that false prophets would be prevalent during earth's final days (Matthew 24:11). In 1997, Michael Drosnin published The Bible Code, which described a hidden message he claimed to have found in the first five books of the Bible. According to Drosnin, this message predicted a comet would annihilate all life in 2012. In the same year, the ancient Mayan calendar inspired some to believe the world would end near 2012's winter solstice. Well, the fact that we are still here proves the inaccuracy of these—and many other—extra-biblical prophecies. By studying Scripture, we can avoid the deception of such imposters.
Three hallmarks define biblical prophecy: authenticity, absolute specificity, and accuracy.
1. Authenticity of Prophecy
For prophecy to be authentic, the prophet must not exert any influence upon the event that he is prophesying. He cannot manipulate the circumstances so that the event will come true. When a teacher announces there will be a test tomorrow, she is not prophesying. She is stating a fact based on her authority to issue a test at a future time. Prophecy must be given in advance of its fulfillment and by someone who does not control the prophesied events.
Micah precisely anticipated the Messiah's arrival in Bethlehem Ephrathah seven hundred years beforehand.
2. Absolute Specificity of Prophecy
Biblical prophecy must be specific. God's predictions are usually very detailed, eliminating any chance of coincidence. In Micah 5:2, the prophet predicted the Messiah would be born in Bethlehem Ephrathah in Judah. At the time of Christ, at least two towns were named Bethlehem, but Micah precisely anticipated the Messiah's arrival in Bethlehem Ephrathah seven hundred years beforehand.
3. Accuracy of Prophecy
Any prophet who claims to have a word from God must be one hundred percent accurate. God describes this measurement of prophecy in Deuteronomy 18:20-22. He concludes, "When a prophet speaks in the name of the Lord, if the thing does not happen or come to pass, that is the thing which the Lord has not spoken; the prophet has spoken it presumptuously; you shall not be afraid of him." If someone speaks a prophecy that does not come to pass, the Lord says you can know for sure that his message is not from Him. By the authority of Almighty God, we know that anyone claiming to be His prophet must be spot on.
Prophecy has always come from handpicked leaders who deliver God's message to the people. Biblical prophets engaged in foretelling the future and forthtelling the present. God's Word, spoken through the prophets, has revealed everything the Lord intends for us to know until He returns
The Here & Now
What
the Millennium

means for you…today
Jesus taught His disciples to pray, "Your kingdom come. Your will be done on earth as it is in heaven" (Matthew 6:10). That prayer remains unanswered. At the start of the Millennium, God's kingdom will come to earth. Until then, we look forward to that day!