This Could Be the Day!
Digital Prophecy Outreach
Right now.
At this very moment, we could see the Lord return and hear the trumpet blast.
This could be the day!
We know what God has said about the End Times, and it gives us hope—a light at the end of the tunnel. But today, we must also be the light in the tunnel. Many are lost and afraid of the future. They sense what the pages of prophecy reveal: Time is running out.
Like never before, we have a sacred trust to offer hope and reach the lost. The world needs Jesus, and the saints need to be equipped with prophetic answers straight from Scripture. That is the heart behind Turning Point's new prophecy website.
This Could Be the Day! might be the most significant online outreach we have ever launched.
As a dual–purpose digital platform, This Could Be the Day! will equip believers with practical, prophetic answers to the troubling events of our day. Meanwhile, those asking difficult questions about these dark days will find biblical answers… and hope.
Think of this new online outreach as a prophecy master class, providing meaningful insights into key biblical topics, such as:
The next events on the prophetic calendar
Facts about the Rapture and Tribulation
The role of Old Testament prophecy in our world today
What we know about the mark of the Beast
Practical ways to prepare for the Last Days
And much more!
You won't want to miss a second. Together we can shine the light of prophetic hope in the tunnel of today's circumstances and boldly proclaim the powerful message that this could be the day!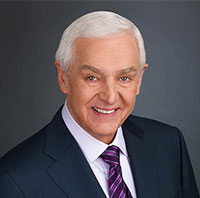 About Dr. David Jeremiah
Dr. David Jeremiah is one of America's most trusted Bible teachers. For more than 39 years he has helped millions deepen their understanding of the Bible through 4,552 daily Turning Point Radio releases and a daily Turning Point Television program that reaches millions of people globally.
The Revelation Prophecy Chart 3–Pack
Enter your address to receive a free Bible prophecy timeline 3–pack. This beautifully detailed timeline of God's prohetic calendar is a must–have for every student of Bible prophecy.
This resource is free of charge. However, your generous support is greatly appreciated. Click here if you would like to give a donation to Turning Point.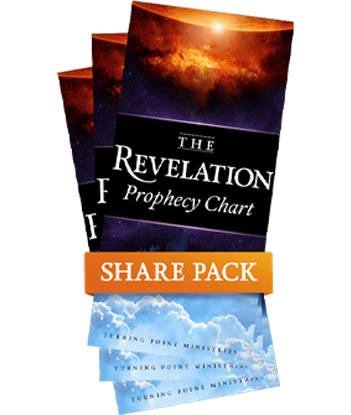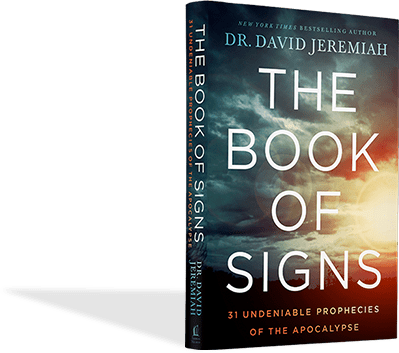 After the Rapture, Scripture says each believer will stand before Jesus and give an account for their works on earth. Although He will judge both the good and the bad, there will be no condemnation for sins because Jesus has forgiven and saved us. This judgment of believers is an award ceremony. We will be rewarded according to the good things we have done in the name of Jesus. Those who do not trust in Jesus Christ as their Savior will be judged at a later date. On that day, there will be no awards, only condemnation.
Here are 21 passages from the Bible that provide details about the coming judgment and what it means for our lives today.
Judgment Is Inevitable
It is appointed for men to die once, but after this the judgment. Hebrews 9:27
We must all appear before the judgment seat of Christ, that each one may receive the things done in the body, according to what he has done, whether good or bad. 2 Corinthians 5:10
God will bring every work into judgment, including every secret thing, whether good or evil. Ecclesiastes 12:14
Nothing is secret that will not be revealed, nor anything hidden that will not be known and come to light. Luke 8:17
Nothing is secret that will not be revealed.
God will judge the secrets of men by Jesus Christ. Romans 2:16
There is no creature hidden from His sight, but all things are naked and open to the eyes of Him to whom we must give account. Hebrews 4:13
Do not marvel at this; for the hour is coming in which all who are in the graves will hear His voice and come forth—those who have done good, to the resurrection of life, and those who have done evil, to the resurrection of condemnation. John 5:28-29
Jesus Is the Judge
The Father... has committed all judgment to the Son... and has given Him authority to execute judgment. John 5:22, 27
He has appointed a day on which He will judge the world in righteousness by the Man whom He has ordained. He has given assurance of this to all by raising Him from the dead. Acts 17:31
I charge you therefore before God and the Lord Jesus Christ, who will judge the living and the dead at His appearing and His kingdom. 2 Timothy 4:1
They will give an account to Him who is ready to judge the living and the dead. 1 Peter 4:5
[Christ] was ordained by God to be the Judge of the living and the dead. Acts 10:42
Ultimate Judgment and Justice Is Reserved for Jesus
Why do you judge your brother? Or why do you show contempt for your brother? For we shall all stand before the judgment seat of Christ.... Each of us shall give account of himself to God. Romans 14:10–12
Each of us shall give account of himself to God.
For no other foundation can anyone lay than that which is laid, which is Jesus Christ. Now if anyone builds on this foundation with gold, silver, precious stones, wood, hay, straw, each one's work will become clear; for the Day will declare it, because it will be revealed by fire; and the fire will test each one's work, of what sort it is. If anyone's work which he has built on it endures, he will receive a reward. If anyone's work is burned, he will suffer loss; but he himself will be saved, yet so as through fire. 1 Corinthians 3:11–15
There is therefore now no condemnation to those who are in Christ Jesus. Romans 8:1
Judge nothing before the time, until the Lord comes, who will both bring to light the hidden things of darkness and reveal the counsels of the hearts. Then each one's praise will come from God. 1 Corinthians 4:5
Do not grumble against one another, brethren, lest you be condemned. Behold, the Judge is standing at the door! James 5:9
At the Judgment Seat of Christ, Believers Will Be Rewarded for Their Good Deeds
Behold, I am coming quickly, and my reward is with Me, to give to every one according to his work. Revelation 22:12
Take heed that you do not do your charitable deeds before men, to be seen by them. Otherwise you have no reward from our Father in heaven. Matthew 6:1
Behold, I am coming quickly, and my reward is with Me. —Jesus
When you pray, you shall not be like the hypocrites. For they love to pray standing in the synagogues and on the corners of the streets, that they may be seen by men. Assuredly, I say to you, they have their reward. Matthew 6:5
To you, O Lord, belongs mercy. For You render to each one according to his work. Psalm 62:12
At the Great White Throne, Unbelievers Will Be Judged for Their Sins
Then I saw a great white throne and Him who sat on it, from whose face the earth and the heaven fled away. And there was found no place for them. And I saw the dead, small and great, standing before God, and books were opened. And another book was opened, which is the Book of Life. And the dead were judged according to their works, by the things which were written in the books. The sea gave up the dead who were in it, and Death and Hades delivered up the dead who were in them. And they were judged, each one according to his works. Then Death and Hades were cast into the lake of fire. This is the second death. And anyone not found written in the Book of Life was cast into the lake of fire. Revelation 20:11-15
The Here & Now
What
the Great White Throne Judgment

means for you…today
Everyone who stands trial at the Great White Throne will be found guilty of violating God's law and sentenced to unending torment in the lake of fire. But there is good news! By accepting Jesus Christ's gift of salvation now, we can avoid this day of judgment.