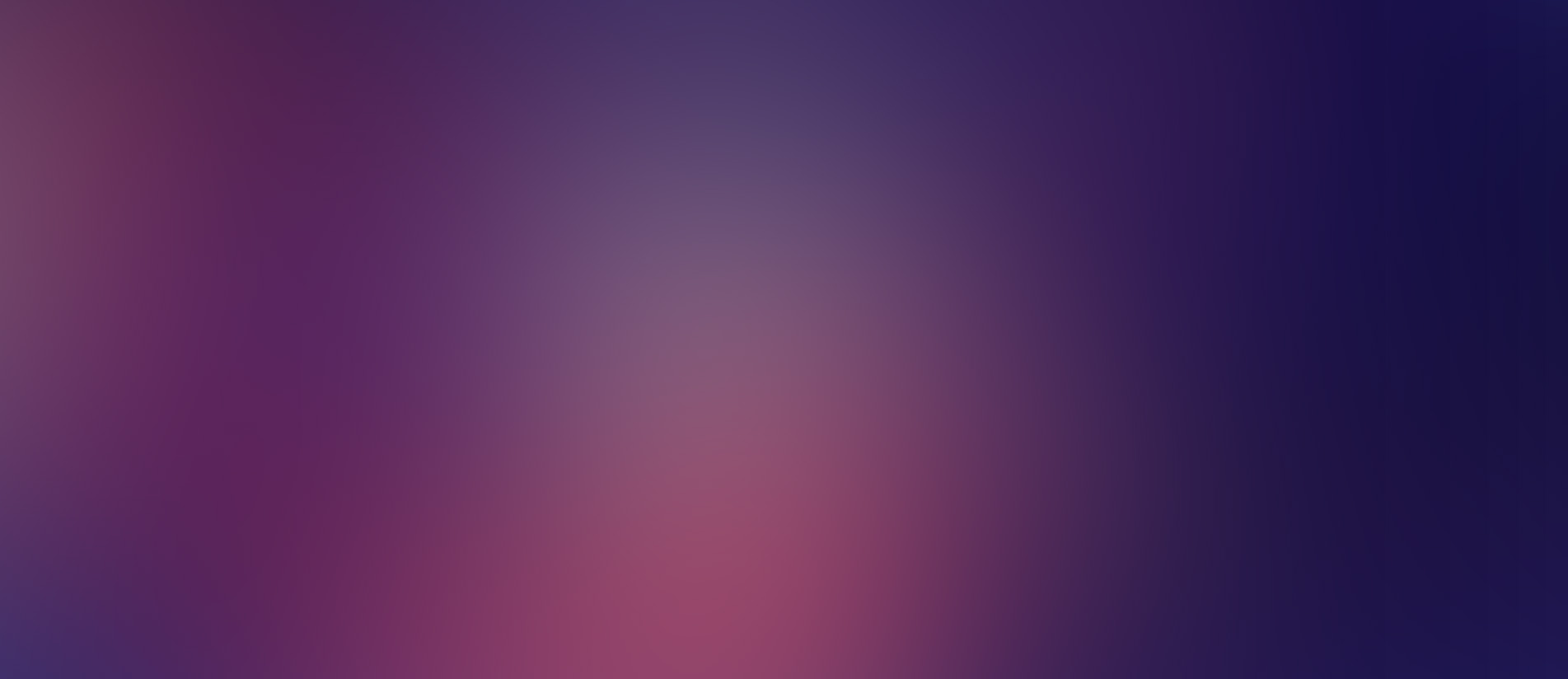 The Jesus You May Not Know
Aired Sunday, July 5
Is He King of the Jews or King of Kings?
Previously Recorded
Each of Jesus Christ's royal titles brings a unique blessing to our life. Dr. Jeremiah explains what it means to us today that Jesus is seated on His heavenly throne.
Play With Audio
Featured on this Broadcast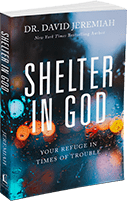 Shelter in God
The death of a loved one. A novel coronavirus. Where is God in our times of trouble?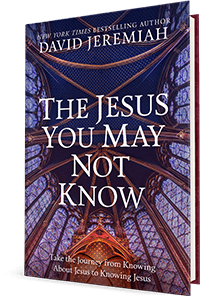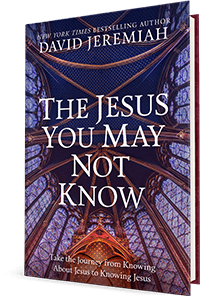 New From Dr. David Jeremiah
It's Time to Discover Who Jesus Is
Jesus is the mystery of the ages and the marvel of history. But He is also personal and knowable—and He longs for your fellowship. Take the journey to knowing Him as you should.
Learn More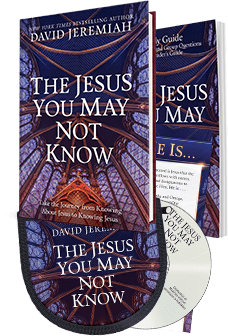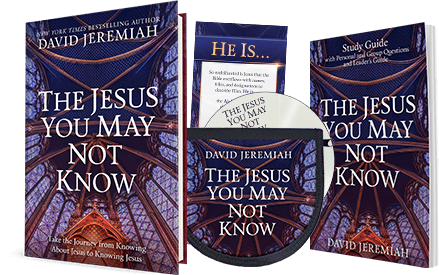 The Complete Ministry resource set
The Jesus You May Not Know Set
Through five decades of teaching God's Word, David Jeremiah is still making new discoveries about Jesus! No matter how well you know Him, there is always more to learn. Study the Scriptures with Dr. Jeremiah through this comprehensive set.
Learn More
Stream the recent broadcast
A Shelter in the Storms of Life
The coronavirus has swept into our world like a sudden storm. What do we do when disaster rains down on our life? David Jeremiah examines a perfect-storm experience from the life of Jesus that can guide us through any storm.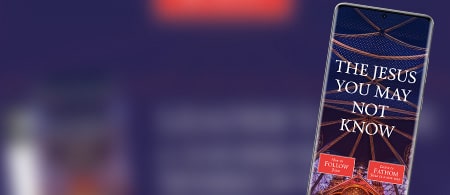 The Jesus You May Not Know digital resources
Access Exclusive Content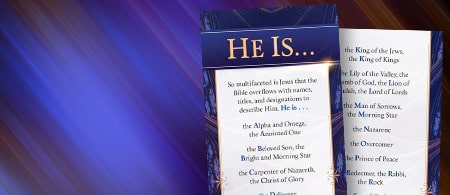 Who is Jesus? One name cannot possibly describe Him
Request Your Free Bookmark: He Is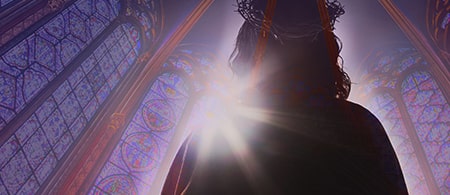 Study Key Scriptures
Scriptures That Reveal the Jesus You May Not Know
A Turning Point Exclusive
Watch the Brand-New Interview with David Jeremiah
In his new book, Dr. David Jeremiah invites you to walk more closely with Jesus while opening his heart with detailed information about the dearest Person in his life. Now you can learn more about the book and his new teaching series through this conversation with another dear person in his life—his son and Turning Point COO, David Michael Jeremiah.
Invite friends to study with you
FREE Online Leader's Guide
Who could you invite to join you on this journey from knowing about Jesus to knowing Him intimately? Turning Point is offering a free leader's guide to help you facilitate discussions about The Jesus You May Not Know. The guide is available as a download, or it can be viewed via our online reader from any platform, with Internet access.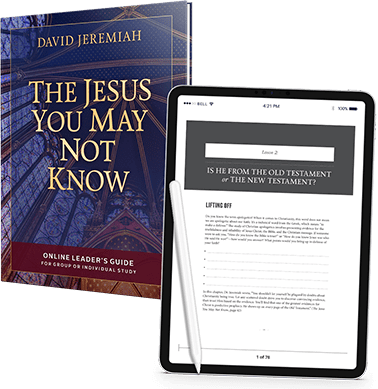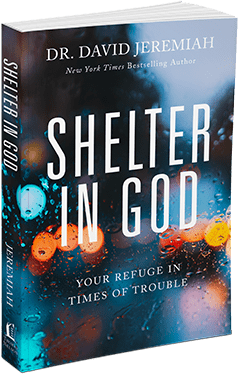 New From David Jeremiah
Take Shelter in His Presence as You Shelter in Place
Even in times of chaos, God is right beside you—exactly where He has always been and always will be. He is the fortress we can run to whenever we feel frustrated, uncertain, or afraid, and He will always be enough.
In response to the ongoing global crisis, Dr. David Jeremiah has prepared a new resource to provide encouragement about God's presence in the midst of trials. Discover inspiring, biblical wisdom for living in God's Word during a crisis.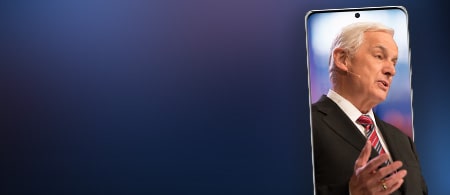 Turning Point's app is the easiest way to watch or listen
Download our free app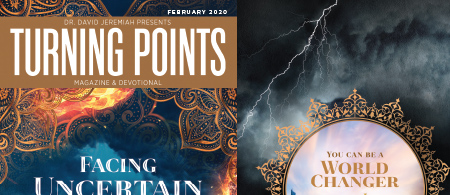 Turning Points Magazine & Devotional
Request your complimentary subscription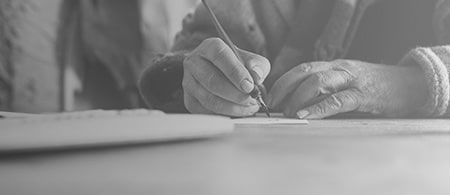 We want to hear from you!
Share Your Story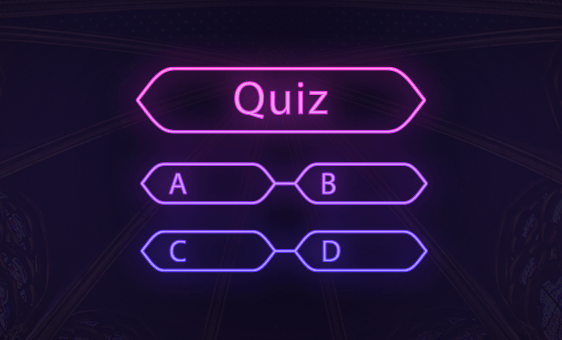 Exclusive Online Content
Pop Quiz: How Well Do You Know Jesus?
Many of us were blessed with godly Christian parents who introduced us to Jesus at an early age. And yet when we dig past the manger and the miracles, we discover there's much more to Him than what we already know. He knows everything about us, and He invites us to know Him on a deeply personal level.
Are you up for the challenge? Take this ten-question quiz to test your knowledge of Jesus.
Television Series:
Now Airing
Here are the current teaching series now airing on Turning Point Television. Enter you email address in the box below to receive updates about upcoming broadcasts.
Series Updates »
Please enter a valid email address
You've been successfully signed up!