The God You May Not Know
Leader's Guide
Take your study to a new and exciting level!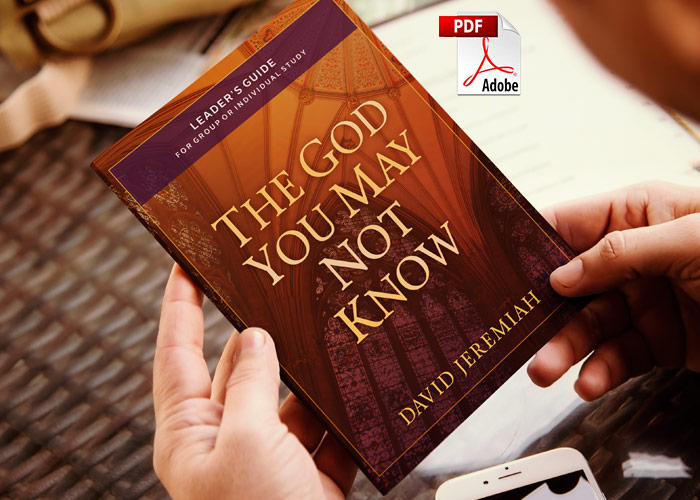 The image above is for display purposes only. The leader's guide is only available as a download.
Let's get to know the God whom we may not know as well as we should!
It's one thing to read a book; it's another to plunge more deeply into its contents. When the contents are full of information about God Himself, you're embarking on the most exciting study of a lifetime.
Whether you're leading a small group or using this guide for personal enrichment, I want to steer you, not so much into my book, but into His Book. Keep an open Bible beside you and look up the references I suggest. Human books are fallible, but God's Word is an unfailing source of information about the God who wants us to draw closer to Him.
How to use this guide:
The God You May Not Know Leader's Guide is intended to provide suggestions for group study and is best used if each group member reads through The God You May Not Know, a chapter at a time, then comes together using this guide to facilitate further thinking, discussion, learning, and practical application. You can also use this as a personal Bible study if you're unable to join a group.
There are twelve lessons included in this guide that follow the twelve chapters of The God You May Not Know. The introduction of the book is included in Lesson One.
Each of the twelve units are divided into three sections:
Lifting Off - Ideas and questions to get the lesson off the ground.
Blue Skies - A guided discussion of some of the high-altitude passages of Scripture used in each chapter.
Wheels Down - Take away ideas to put into practice during the coming week. This is where the rubber meets the road. This is where we ask, "How can I apply this truth to my life immediately?"
Thank you for joining me on this journey into the horizons of holiness, into the unsearchable greatness of our God.
Which resources would you like to aid your study?

Download the Leader's Guide

FREE!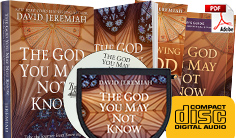 Pre-order the CD set & download the Leader's Guide

With a $60 gift
I understand this is a pre-order and this set will be shipped to upon completion of the series
This set will be shipped upon the completion of the series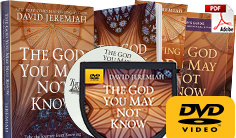 Pre-order the DVD set & download the Leader's Guide

With a $60 gift
I understand this is a pre-order and this set will be shipped to me upon the completion of the series
This set will be shipped upon the completion of the series