Recorded live, this DVD will have you laughing non-stop...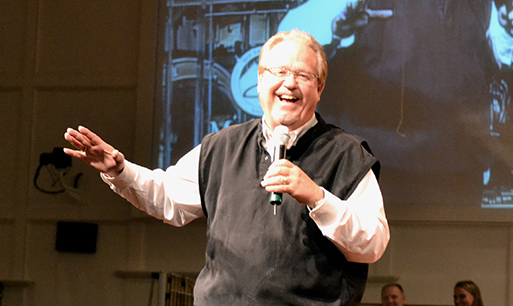 Dr. Dennis Swanberg—"The Swan"—is considered by many to be "America's Minister of Encouragement." Through stories and impersonations, he utilizes laughter as a tool to promote faith and family values in a lighthearted and humorous way. Dennis served as a church pastor for 22 years, but in 1995 he took a step of faith by moving into the full-time role of encouraging people through laughter. People have been laughing along with him ever since.
Request your copy of this DVD today!
This hilarious DVD is available for a gift of any amount in support of the ministry of Turning Point this month. Let "The Swan" encourage you and bring a dose of good ol' homemade refreshment to your life today!
Request Your Copy

With a Generous Gift