What gives us the power to break free from the grip of guilt, resentment, and pain? God's love.
Where do we find the strength to offer patience, forgiveness, and love to others? God's love.
How can we experience contentment, peace, and joy? God's love.
Experiencing God's love has the potential to answer every question, solve every problem, and satisfy the deepest yearnings of the heart. Yet, most of us struggle to grasp the breadth and depth of God's love.
We find ourselves asking . . .
Why Can't I Feel It? (from Chapter 1)
Dr. Jeremiah presents the compelling truth that God is love, and that He deeply, stubbornly, and eternally insists on loving every individual on the face of the planet.
Why Can't I Do What I Want? (from Chapter 3)
The Ten Commandments are stop signs at the prime intersections of life. In this chapter, take a fresh walk with Dr. Jeremiah through these ten directives.
Why Can't I Always Believe It? (from Chapter 4)
One of Satan's most effective strategies is to undermine our understanding of the love of God. He knows that as soon as we stumble or encounter painful obstacles, he only needs to whisper to get our attention.
Why Do I Run From Him? (from Chapter 6)
Dr. Jeremiah illuminates the parable of the prodigal son in Chapter 6. While only one son is called the prodigal, both sons were lost.
Why Would He Discipline Me? (from Chapter 7)
Dr. Jeremiah tackles the ageless question: "Why do bad things happen to good people?"
Discover the ten truths about God's love you can't live without when you request Dr. David Jeremiah's encouraging book, God Loves You, today.
If we understood God's love, it would revolutionize every day of our lives. God Loves You will enable you to connect with the healing power of God's grace so that you can experience the life of love you were created to enjoy.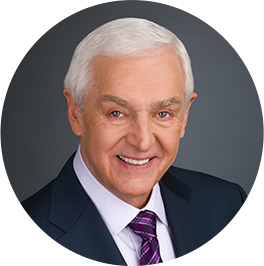 I have written more than 50 books, but if I had to choose just one to give to every Christian and non-Christian in the world, I would give them this book.
— Dr. David Jeremiah
REQUEST A COPY FOR A FRIEND
Who in Your Life Needs to Know God Loves Them?
Knowing God's love, understanding it, experiencing it, is absolutely fundamental to the Christian life. God's love is the energy that powers our lives. What a tragedy that so many miss it!
If you have already read God Loves You, please request another copy to share with a friend or loved one. Perhaps you can share this book with someone who is hurting, lost, or seems to be trudging through life without any real passion. Perhaps you know someone who questions God's love—or questions whether there even is a God.
This could be the book that the Holy Spirit uses to bring that individual into a life-changing relationship with Jesus Christ—a real and vibrant knowledge of God's love—and a whole way of living.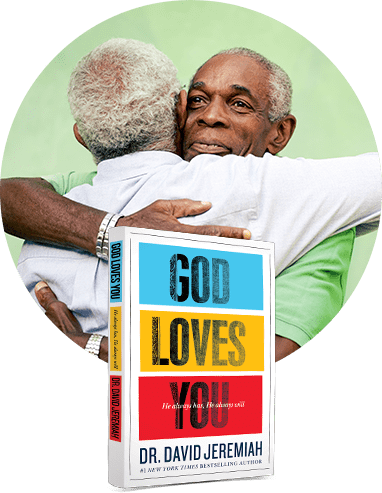 Request Your Resources
When You Give a Gift to Turning Point's Ongoing Ministry

Support Ongoing Ministry
Give to the Mission of Turning Point
Support Turning Point's ongoing ministry without receiving a resource.
Give Now