FREE Inspirational Bookmark
God Turned My Question Marks Into Exclamation Points!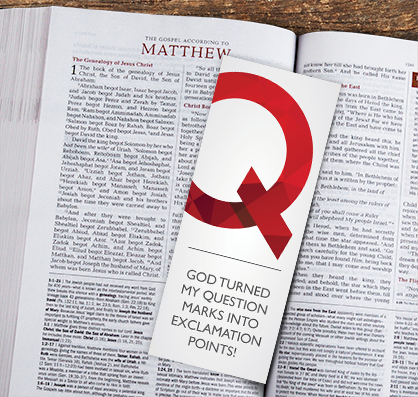 This bookmark will remind you that God has answers to your deepest questions ...
He is ready to turn them into songs of praise to Him! We can come boldly before God with our doubts and confusion, and He will give us rest in His salvation.
Request this complimentary gift from Dr. David Jeremiah today when you contact Turning Point.
Thank You
Your complimentary Ten Questions Bible bookmark is being prepared for shipment! If you have any questions about your order, contact us at:
(877) 998-0222
or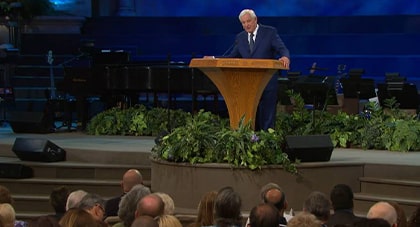 About Dr. David Jeremiah
David Jeremiah has been one of America's most trusted Bible teachers for more than 38 years. Each day he helps millions of people deepen their understanding of the Bible through daily Turning Point Radio and Television programs around the globe.