Stand Up Bible Bookmark
Stand up for your faith!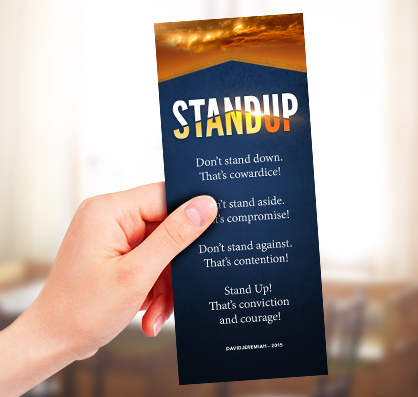 It's time we stand up for our faith and let the world know what we are for as Christians, not simply what we are against.
Keep this bookmark as a reminder to stand up for your faith with conviction and courage. Let us strive to grow in our knowledge and love for the Lord that it might overflow to others through our actions and conversations.
Request your Stand Up bookmark by contacting Turning Point today.
Thank You
Your complimentary Stand Up Bible Bookmark is being prepared for shipment! If you have any questions about your order, contact us at:
(877) 998-0222
or
Agents of Babylon Set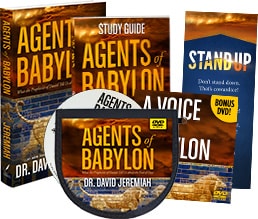 Throughout history, Babylon has been a symbol of the world's worst evils--extreme decadence, infinite cruelty, ravenous power, and implacable contention against God. It was also the home of one of God's most faithful servants, the prophet Daniel.
Discover practical lessons for living in a godless culture with the help of David Jeremiah's Agents of Babylon Set. It includes:
Agents of Babylon book (361 pages, hardcover)
David Jeremiah's corresponding twelve-message teaching series on your choice of CD or DVD
Agents of Babylon study guide
A Voice From Babylon bonus DVD
Stand Up bookmark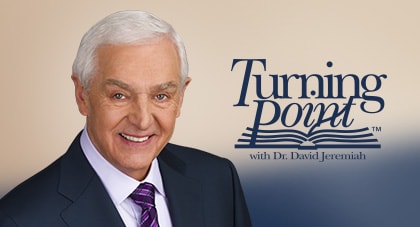 About Dr. David Jeremiah
David Jeremiah has been one of America's most trusted Bible teachers for more than 38 years. Each day he helps millions of people deepen their understanding of the Bible through daily Turning Point Radio and Television programs around the globe.