Stand Up Bible Bookmark
Stand Up for Your Faith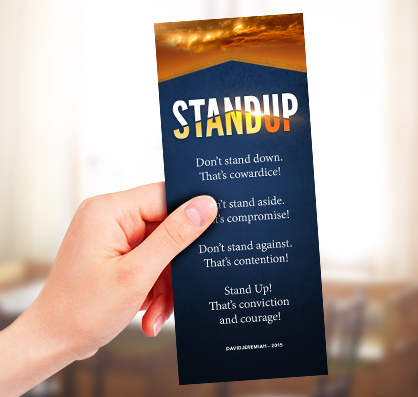 It's time we stand up for our faith and let the world know what we are for as Christians, not simply what we are against.
Keep this bookmark as a reminder and encouragement to stand up for your faith with conviction and courage. Let us strive to grow in our knowledge and love for the Lord that it might overflow to others through our actions and conversations.
Request your Stand Up bookmark when you contact Turning Point.