FREE Pocket Guide to Heaven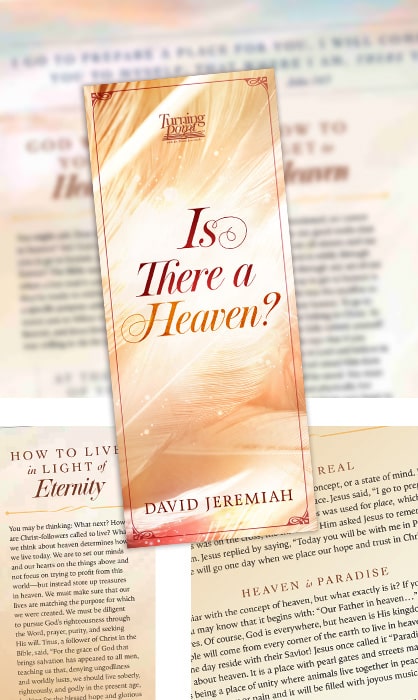 Is there life after death? Does heaven really exist?
If you have questions about heaven, this quick-reference guide is for you. It explains what heaven is, where it is, who goes there, how to get there, and why it matters today.
Is There a Heaven? lists key Bible verses about heaven and salvation to aid your study. It proclaims the powerful truth that God wants you in heaven and offers guidance for living each day in light of eternity.
Request one for yourself or someone who needs to know the marvelous truth about heaven!
Thank You
Your complimentary Is There a Heaven? is being prepared for shipment! If you have any questions about your order, contact us at:
(877) 998-0222
or
The Heaven Set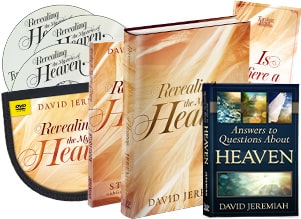 Studying what the Bible says about heaven will empower us to live holy, godly, and purposeful lives—and it will answer many of our questions.
What happens when we die?
Where do we go?
Is there an afterlife?
Does the Bible give any details about heaven?
Are there really streets of gold? Pearly gates?
Has anyone been to heaven and returned with insider information?

Dive deep into the mysteries of heaven with David Jeremiah's Heaven Set.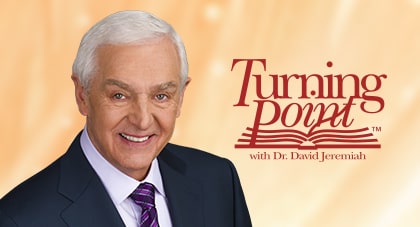 About Dr. David Jeremiah
David Jeremiah has been one of America's most trusted Bible teachers for more than 37 years. Each day he helps millions of people deepen their understanding of the Bible through daily Turning Point Radio and Television programs around the globe.