A Prayer for Uncertain Times Bookmark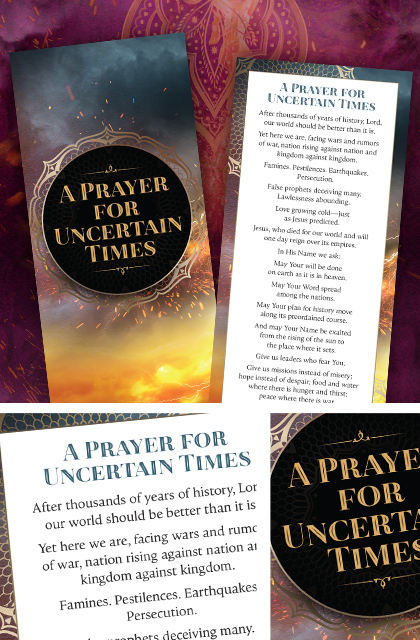 Our world is filled with violence, natural disasters, and turmoil—but there is hope. Jesus will return and rule over all the nations with perfect wisdom. Hunger will give way to plenty. Healing will wipe out all disease. Peace will replace war. All that's wrong will be made right!
When life feels overwhelming, A Prayer for Uncertain Times will elevate your perspective and encourage you to anticipate the Lord's swift return.
Let us know where to send your complimentary bookmark by filling out the form on this page.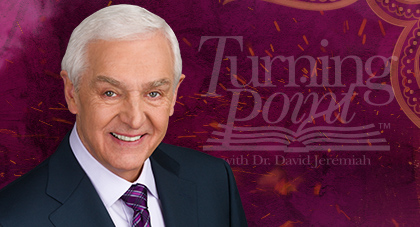 About Dr. David Jeremiah
David Jeremiah has been one of America's most trusted Bible teachers for more than 37 years. Each day he helps millions of people deepen their understanding of the Bible through daily Turning Point Radio and Television programs around the globe.